Think of the railway, or more specifically 'railway workers', and what do you imagine?
Teams of men in orange suits doing mysterious things with shovels and excavators on track?
Techy boffins in darkened rooms hunched over computers and electronics?
Well, of course, those stereotypes are not (completely) true. Yes, there are some teams just like that, but Network Rail, the owner of most of Britain's railway infrastructure, employs 43,000 people – and they don't all have orange suits or shovels!
For a start, 19 per cent of them (that's over 8,000) are women. Then there are people from ethnic minorities, from the LGBT community, with visible and invisible disabilities and from all religions – and none.
As in any big business, Network Rail employs teams of people on purely business-related roles – almost nothing to do with railways. Lawyers, accountants, marketing specialists, human-resources professionals, commercial practitioners, computer programmers, receptionists and administrators. Really, everything you would expect for a company that turns over almost £10 billion a year.
But, in amongst those 43,000 employees, there are some that have jobs that are so specialist – so far removed from railways – that it still comes as a surprise. Here are some of them.
Architect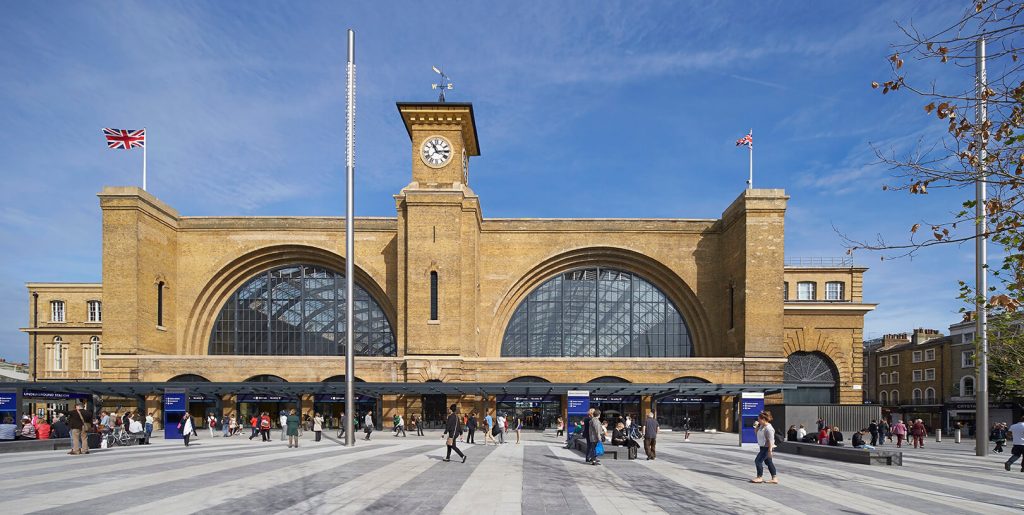 This one's actually not so surprising. Network Rail has a lot of buildings, and is constantly erecting new ones, so the need to have architects on the payroll is fairly obvious.
Ali Al-Said, one of the architects at Network Rail, gave more details: "There is a wide range of buildings within the railway, varying in size and complexity, including offices, railway stations, train and maintenance depots, training centres and Rail Operating Centres (ROCs).
"All buildings need architects to design them. Network Rail has a small number of specialist architects working for it, either designing these buildings or helping its clients procure the building using external consultants and oversee the quality assurance needed.
"The railway is also rich with history and heritage, be it buildings, viaducts or bridges, all of which require care and conservation to maintain as operation assets and to be enjoyed by future generations."
Technology and innovation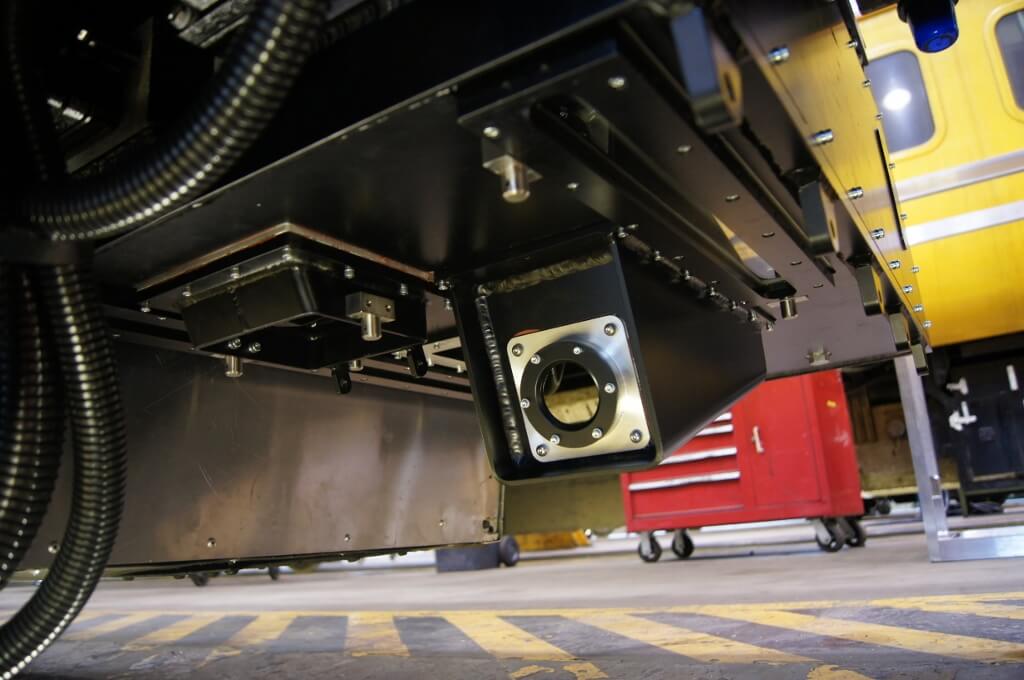 Again, perhaps this one is not so surprising either. Railways are high-tech these days, so it may not be a shock that there is a head of technology and innovation, Anand Patel. "My job is basically to help Network Rail solve problems using digital technology," he explained. "I focus on creating opportunities and solutions that deliver either direct or indirect benefits to passengers, freight customers and taxpayers.
"Digital technology is the biggest business differentiator in the 21st century and how organisations use technology is critical to their success. My role is to help Network Rail take advantage of those technologies and bring in new thinking to improve the business."
Anand has a team working on the latest developments. Artificial intelligence and automation are just some of the technologies that Network Rail is working to implement on the railway, learning from other industries. Philip Bennett is one of the specialists involved: "The people we're dealing with tend to be in the tech industry, so we deal with a lot of the start-ups along with some of the big players…
"We're doing stuff on asset recognition so using artificial learning – teaching the computer what a signal looks like, teaching it what a sign looks like and getting that to interrogate a video and tell you where your signs are, where your signals are, how far apart they are."
3D modelling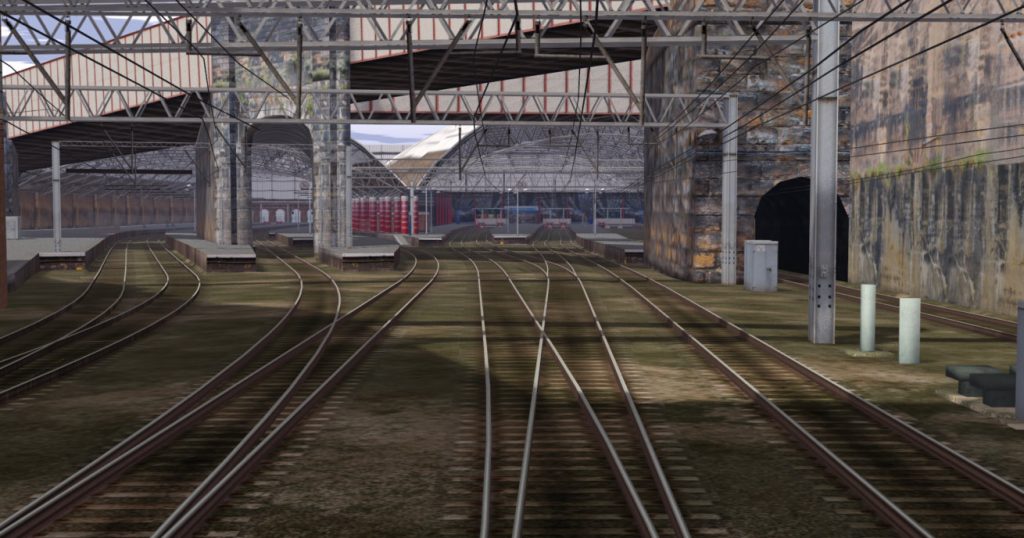 3D and 4D modelling are playing increasingly larger roles in railway projects, such as the refurbishment of the two-mile long Sevenoaks tunnel and the major upgrade of Liverpool Lime Street station, both in 2018.
At Sevenoaks, Network Rail's team used several innovations, including 3D modelling, which helped them prove the suitability of special padded sleepers for reducing stress to the Victorian structure and enabling faster train speeds.
At Liverpool Lime Street, virtual reality was used to carry out 4D ring preparations for the work – an emerging but hugely progressive technology application for the railway. This reduced the amount of time needed on track and the potential to impact on train services.
Pilot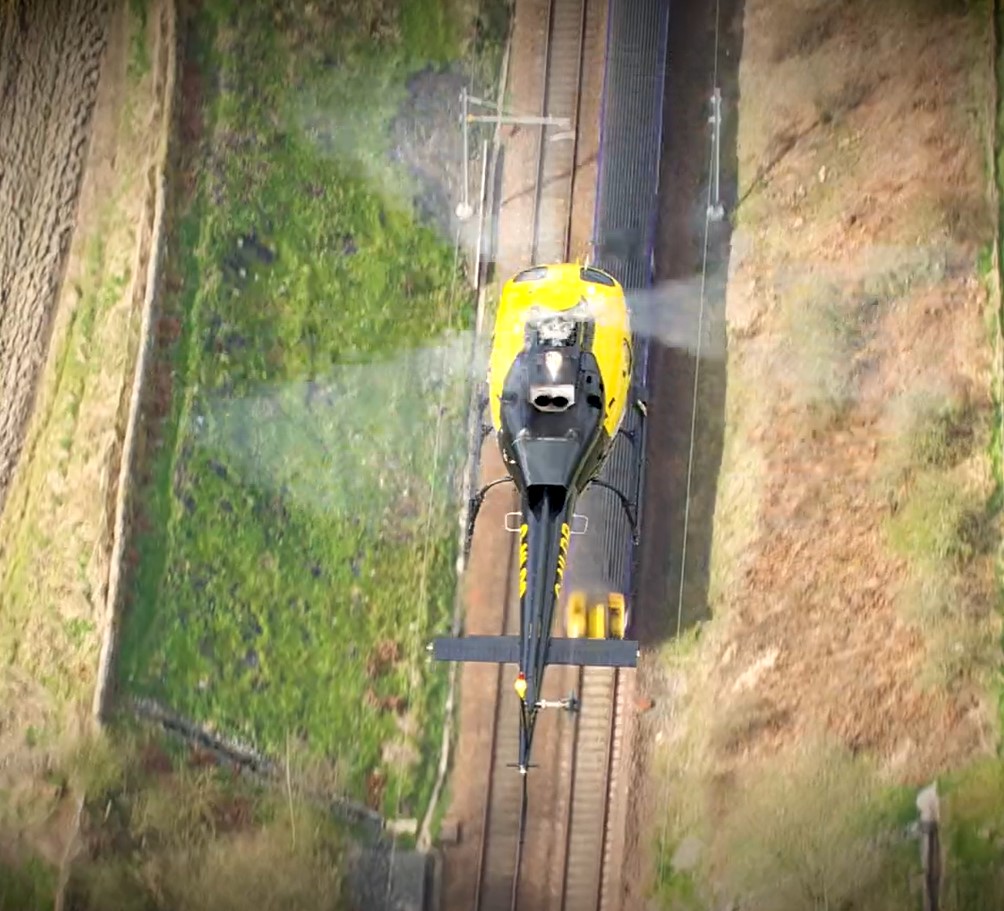 Trains have drivers, not pilots, right?
Trains do, but Network Rail also employs pilots as part of its in-house Air Operations Unit. Headed by Rikke Carmichael, this team of helicopter and drone pilots surveys the railway from above to help save time and improve safety by 'keeping boots off the ground'. Being able to inspect the state of the railway from the air avoids the need to send engineers to locations that might be difficult to reach.
Increasingly, drones (unmanned aerial vehicles – UAVs) are being used for some jobs, and their use comes under the Air Operations Unit too.
"When we look at the railway, there are so many different aspects of things that we do – little niche areas – and there are so many opportunities and so many different aspects of what we can support Network Rail with, that it's almost difficult to know where to begin," said Rikke. "But that's the good thing as well. It means no two days are the same. We have different challenges every day and I'm just excited and happy to be part of that and hopefully grow the team."
Environment specialist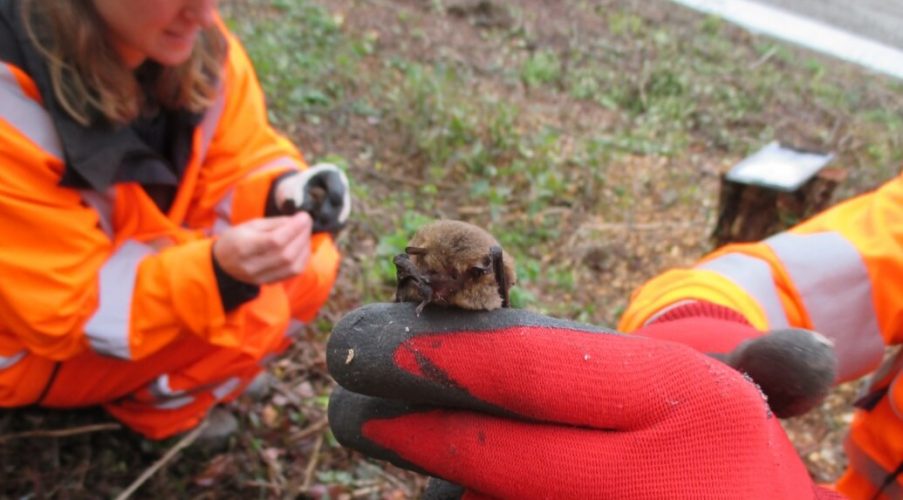 Network Rail is one Britain's biggest landowners, so it has lots of ground, habitats and forms of wildlife to look after, including around 150 sites of special scientific interest (SSSIs). Environment specialists help it maintain a huge range of biodiversity and keep it safe, particularly when maintenance or construction work is being carried out.
A team of ecologists helps keep wildlife safe around the railway. Their work includes moving fish to safer locations if needed, carrying out regular surveys on bats and monitoring badgers. In fact, last year, Network Rail's ecologists worked under licence at more than 50 locations across Scotland alone to protect badgers from the railway (and vice versa) to ensure they came to no harm.
For example, projects such as platform upgrades or installing masts for overhead wires can potentially have a negative impact on badger setts.
Ahead of major work, environmental surveys are carried out to identify the presence of any protected habitats and species at a very early stage in the project. This information is then used to help avoid any potential delays to essential upgrade works as well additional costs that come with it.
It's not just animals that are safeguarded either. Insects, plants, and even the fish in the rivers that the railways cross, have to be protected.
Michelle Chrabalowski is one of Network Rail's environmental specialists: "If you're interested in animals, just keep expanding that knowledge, keep learning about them. If young people love the outdoors, then at least they know that there are jobs where they can actually turn that into a career."
Hawk handler (and hawk)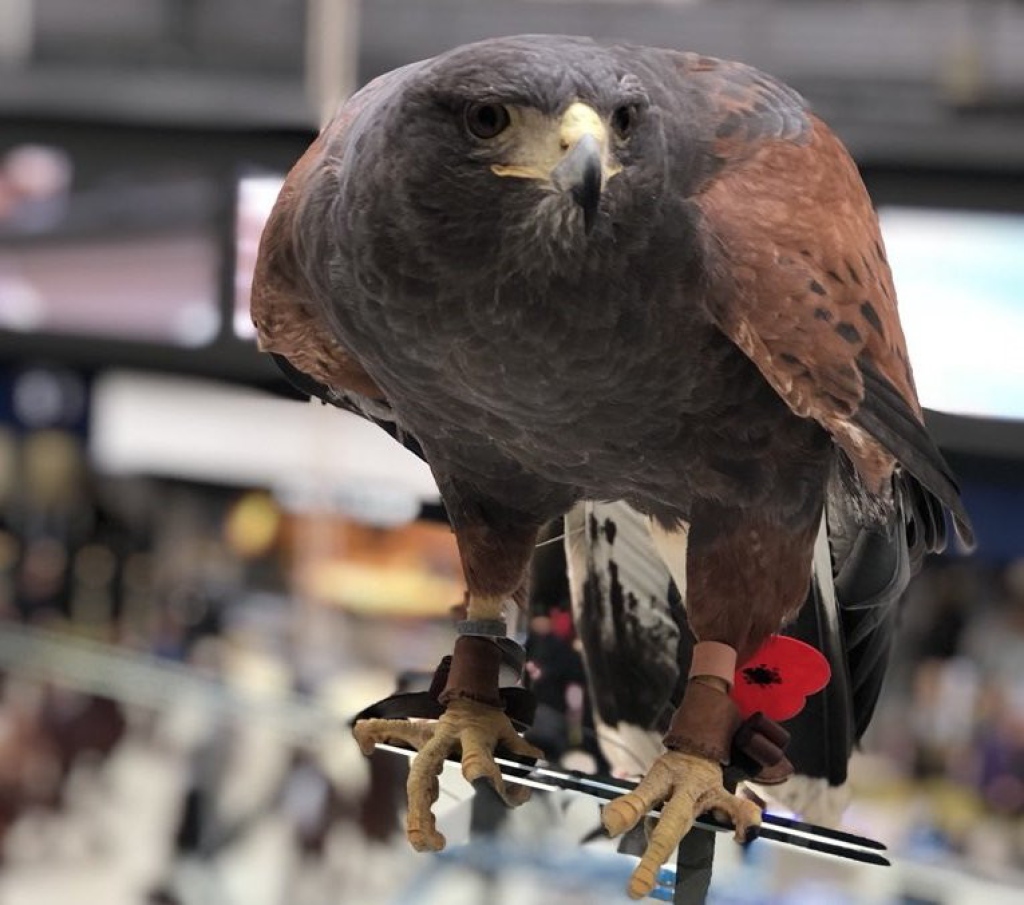 One man who has a closer connection to nature than most is Max Bell. He is one of the hawk handlers that use their feathered friends to keep pigeons from making too much mess or damaging our stations.
"I have a team of four working Harris hawks that I use for urban bird control," he explained. "They are Denise (17), Charlie (9), Aria(5) and Pluto (3). I also have a few smaller hawks and falcons, which are a part of my hobby.
"At this current time, we look after London King's Cross station – we have been there five years or so now – and also London Paddington station. We have a number of other sites that we look after, from retail parks to office blocks.
"The best part is working with the birds, but I also enjoy just people watching and explaining to people what we are doing. No two days are the same. There's always something different going on."