The festivities have begun at St Pancras International station with the unveiling of its Christmas tree.
Partnering with retailer Tiffany & Co, the station has this year unveiled a 43ft scented tree with more than 1,800 decorations.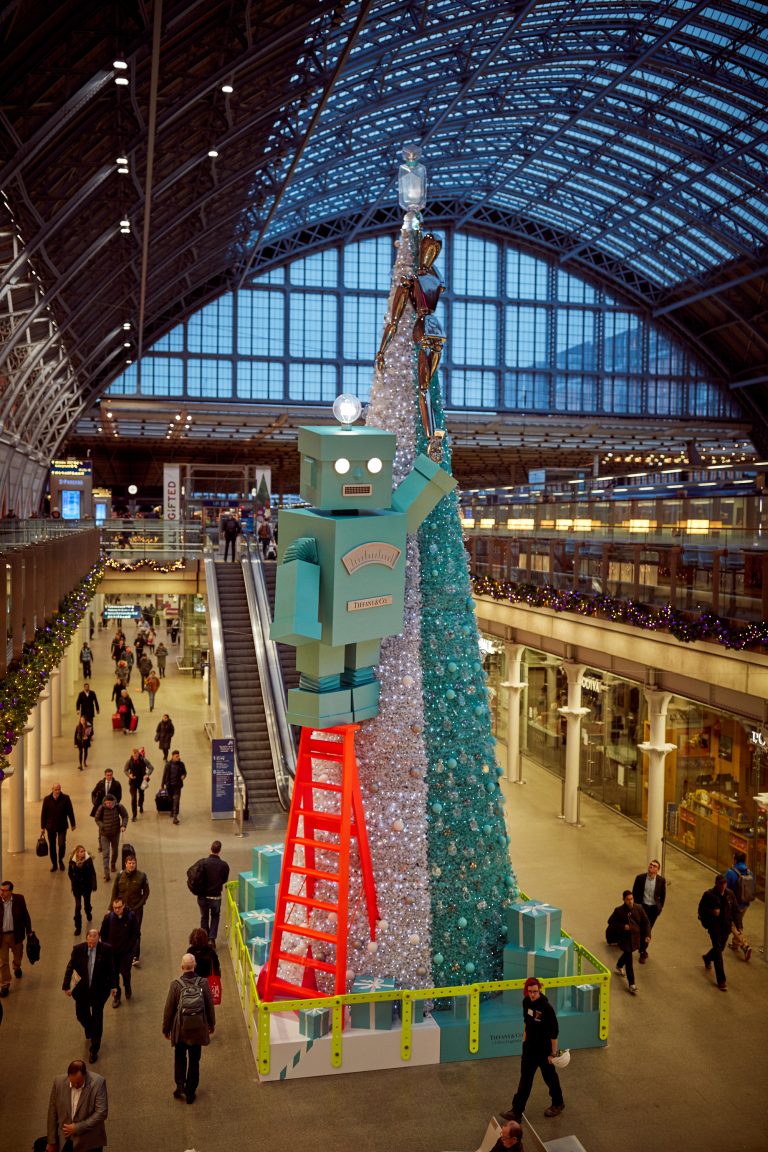 A floral scent from one of Tiffany's fragrances will diffuse from the tree at intervals each day, creating a "unique, immersive, sensorial experience for holiday shoppers" around the station's ground level concourse.
In 2017, the centrepiece of St Pancras station's festive display was a 47ft tree interlaced with 15,000 flowers, which took more than 1,000 man hours to assemble. St Pancras has previously unveiled Christmas trees made entirely of stuffed toys and also Lego bricks.
---
Read more: Railway Children releases 2018 Christmas card range
---