Chief executive Andrew Haines has concluded there is a "need for radical change" at Network Rail after completing his 100-day review.
Initial details are limited but, under Haines' direction, Network Rail is set for a reorganisation to drive up performance, efficiency and deliver a better service for passenger and freight customers.
Continuing the trend of bringing track and train closer together, more devolution is on the cards with the creation of more routes. Network Rail will now operate with 13 (previously eight) routes, which will report to five new regions, to better align with rail franchises.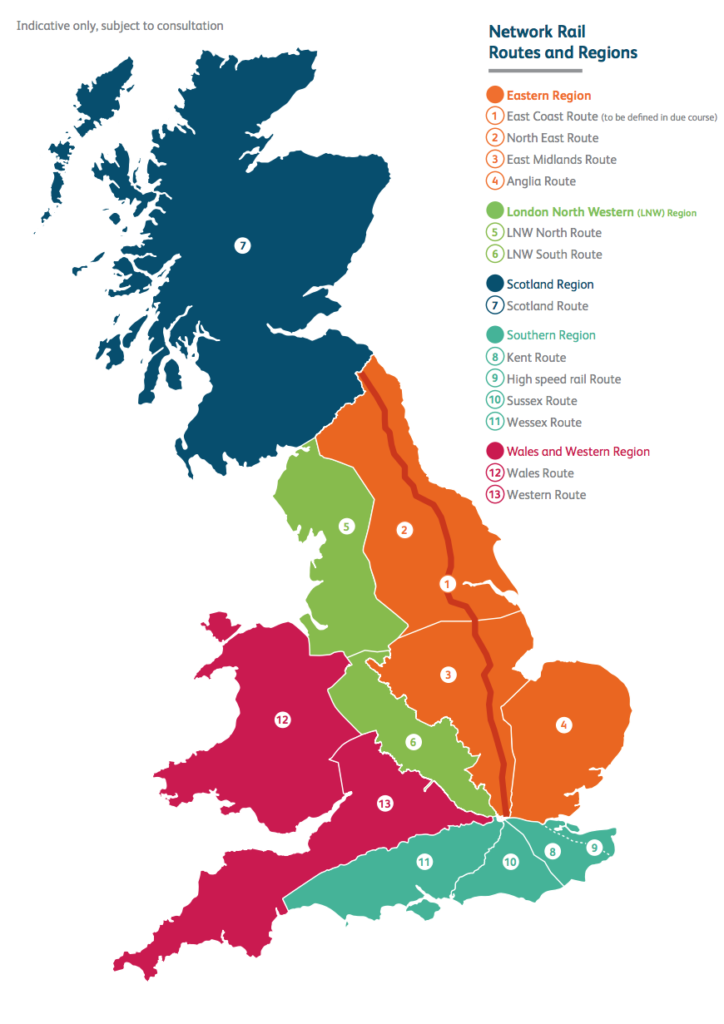 Each of these routes will be responsible for delivery of the operations, maintenance and renewals activity for that geographical route. A director will be appointed for each route while the regions will be led by managing directors.
Network Rail's new operational model will also include two service directorates – the existing Route Services and a new Network Services Directorate – and smaller teams at the centre as more responsibilities are devolved to the regions.
Plans will see Infrastructure Projects as well as parts of System Operator, Safety Technical & Engineering, and Group Digital Railway gradually devolved up until the end of 2020.
Finance, human resources, communications, legal and property departments will be largely unaffected at this stage.
A consultation period and the start of a more detailed organisational redesign begins as of February 12.
Haines, who took over from Mark Carne in August, gathered views from customers, staff, stakeholders and suppliers to understand the railway's current situation and to ensure the organisation has the right plan in place for the coming years.
He said: "The need for radical change is clear. Performance is not good enough and my comprehensive discussions with partners, passengers and politicians up and down the country has made clear to me the things we do well and the areas where we need to improve.
"Devolution has to go much deeper to enable us to get much closer to our partners and customers and be in a much better place to put passengers first and deliver for business too. The changes I'm announcing today are designed to do just that."