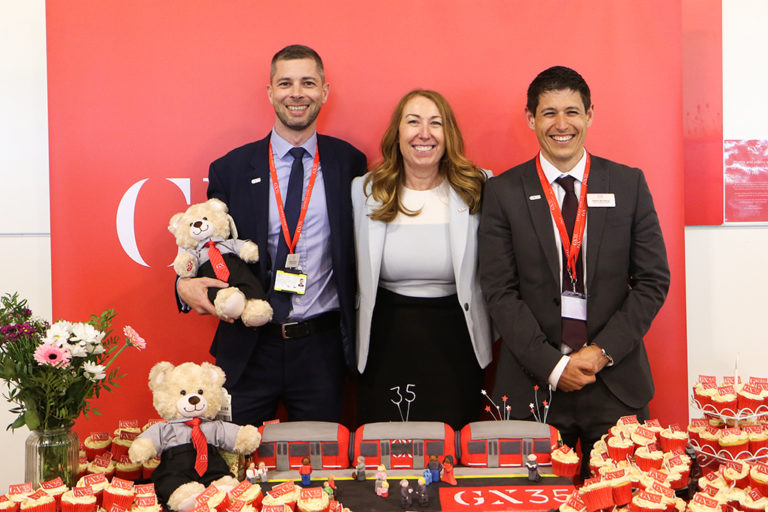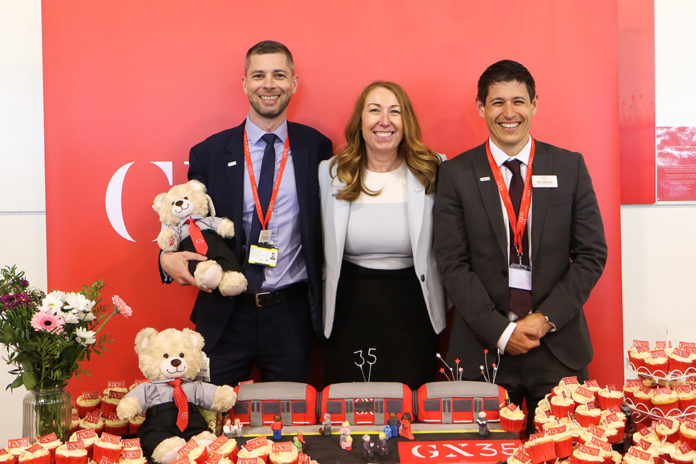 Gatwick Express celebrated its 35th birthday on May 14.
On the day, customers were treated to limited edition tote bags, free cupcakes and entertainment from an onboard magician.
Staff have also shared their favourite memories from working on the London Victoria to Gatwick Airport service to mark the occasion.
Customer service host Simone Forzani has made a number of celebrity spots during her time at 'GX' – but none were as memorable as the time she helped actor Damian Lewis by grabbing a train ticket from his mouth.
She said: "So many famous people have passed through our gates: Richard Branson's been here and I've seen David Cameron twice. But the one who made me swoon was Damian Lewis.
"He was carrying loads of bags and was struggling to get through the gate line. I offered to help but he couldn't speak because he had his ticket in his mouth, poor man. So I took it from him, popped it through the gate and let him through. Everyone was staring at us. He was so grateful for my help and then Damian Lewis turned around and smiled – at me!"
Onboard supervisor Michael Green added: "We're very family-orientated, very friendly and we always put the customer at the heart of what we do.
"We want them to have the ultimate experience."
Gatwick Express' first dedicated service was launched on May 14, 1984, using Class 73 locomotives and specially adapted coaches to carry passenger luggage.
It now runs 141 services a day using a fleet of 27 Electrostars, employing 260 members of staff.
Gatwick station serves 19 million passengers a year – 7.5 million more than it did 20 years ago.
As a result, Network Rail plans to upgrade the station and reduce crowding, improve passenger flow and provide better connections between the station, airport terminals and onward travel destinations.