Chief inspector Peter Kooper talks to Stewart Thorpe about BTP's new approach to counter terrorism
---
The terror attacks of 2017 reminded us all that terrorism can take place anywhere, at any time.
Attacks at Westminster Bridge, Manchester Arena, London Bridge and Finsbury Park saw 36 people lose their lives while hundreds more were forever changed as a result of physical and psychological injuries. It was a dark year for the UK, one which saw more people die as a result of terrorism than in any year since the 7/7 bombings ripped through the capital in 2005.
In June, Deputy Assistant Commissioner Dean Haydon, senior national coordinator for counter terrorism policing, warned the UK still faces an "unprecedented level of threat from terrorism" but that a step-change in terrorist activity is being matched by a similar increase in the work of the police and security services to keep the public safe.
As the specialist force that polices one of the country's key economic arteries, the British Transport Police (BTP) has been an essential part of this uplift in capability.
---
BTP and the 2017 terror attacks
March 22, the Westminster attack: BTP played a critical role in London's response after a vehicle was driven into pedestrians on Westminster Bridge, killing five and injuring more than 50.
May 22, the Manchester Arena bombing: As the first emergency responders to arrive on the scene, BTP officers made the area safe for other emergency services and provided immediate life-saving care to the injured. In total 22 victims lost their lives and more than 800 suffered physical and psychological injuries.
June 3, the London Bridge attack: BTP officers PC Wayne Marques and PC Leon McLeod ran towards three terrorists who had driven into pedestrians and were then stabbing members of the public in the London Bridge and Borough Market area. PC Marques was seriously injured after running towards attackers armed only with a baton. Both were recognised by the Queen for their acts of heroism. Around 160 BTP armed officers formed part of the specialist response alongside the Metropolitan Police Service and the City of London Police. Eight people died and dozens of others were left seriously injured.
September 15, the Parsons Green train bombing: BTP armed officers and other specialist teams worked to evacuate passengers, make the area safe and support the investigation to find the man responsible. More than 50 people were left with injuries from the explosion and resultant panic and crush.
---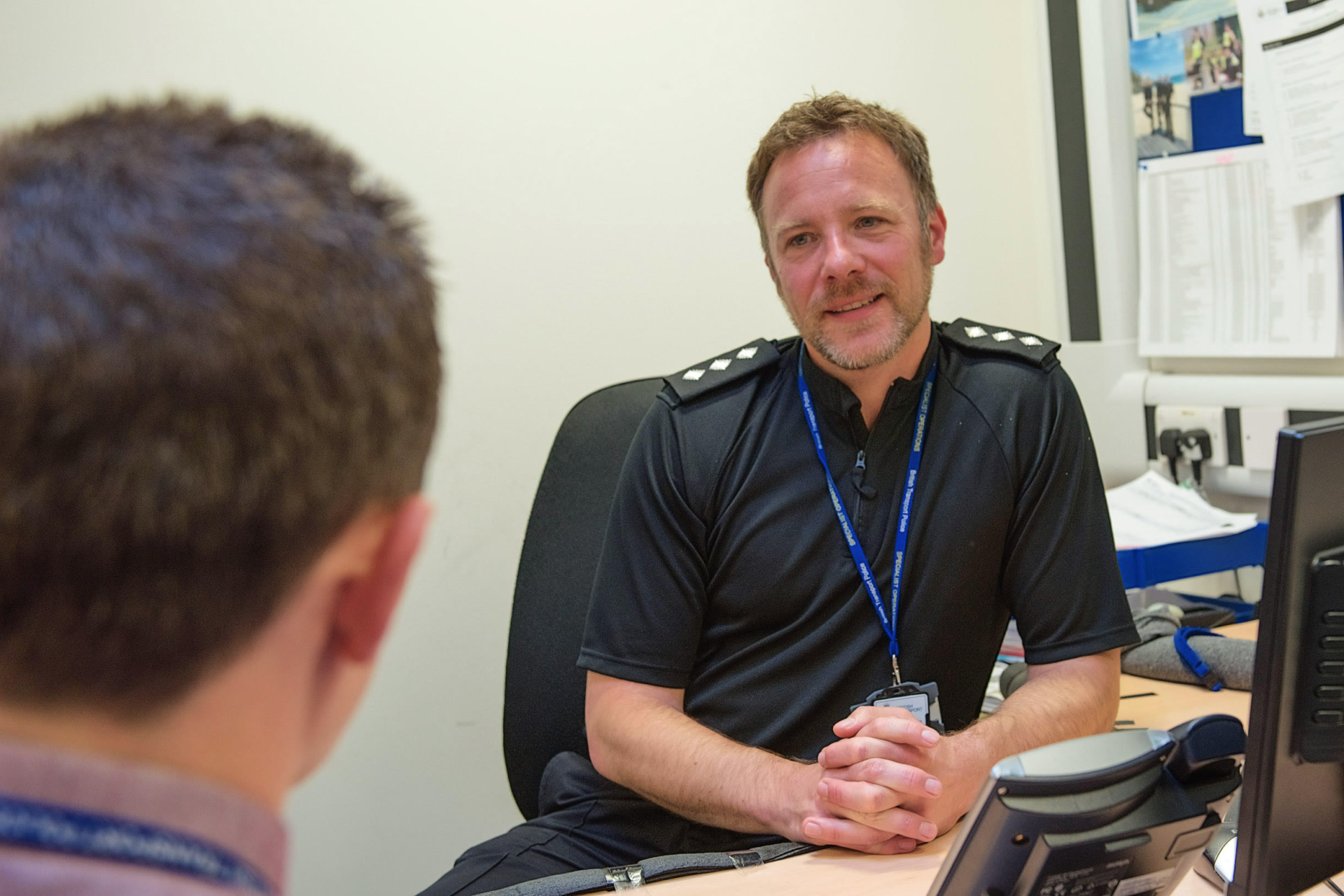 An evolved threat
BTP first deployed armed officers, primarily at major London stations, in 2012, to protect the public against emerging threats and evolving terrorist tactics – attacks on transport systems in Madrid (2004), London (2005) and Mumbai (2008) all resulted in large numbers of fatalities. Likewise, the launch of the firearms capability in London coincided with the London 2012 Olympic Games. These patrols provided a strong deterrent to would-be terrorists and allowed BTP to improve its response to any potential threats.
Stations outside of London were patrolled from 2017 but firearms officers had to travel to them from the capital, until now.
In 2018, BTP strengthened the size and reach of its counter terrorism capability by opening two special operations hubs, one based out of Birmingham and the other from Manchester.
Firearms officers now work alongside dog handlers and special teams across the network in England and Wales from the two bases.
"Clearly, after the events of 2017, it caused us to consider our capabilities outside of London," said Chief Inspector Peter Kooper, the supervisor of BTP's regional counter terrorism units. "These special operations hubs based in Birmingham and Manchester essentially replicate the existing specialist operation hub that is down in London.
"Manchester and Birmingham were seen as the most strategic places to base resources, based on the threats and assessments from the intelligence service."
Ch Insp Kooper has spent the last 24 years in a variety of specialist areas with BTP and has led the regional counter terrorism unit since its inception in May 2018.
He added: "The biggest difference you will see now, as a consequence of the team opening up, is the firearms capability. We didn't have any firearms officers up here before the hubs opened last summer, so that's the greatest capability.
"To deal with a Paris Bataclan-type terrorist attack, we're going to need support from Special Forces, including specialist firearms officers, but we have that capacity to provide the initial response to it as well as having that deterrent piece as well."
Before the regional units were launched, BTP had one explosive search dog (ESD) based outside of London – PD Mojo, which was awarded the animal equivalent of an OBE for being the first police dog on the scene of the Manchester Arena bombings. This capability has now been significantly increased since opening the regional units.
Project Servator
As a specialist team, the BTP's counter terrorism units carry out a range of overt and covert activities in order to detect those with terrorist intent before they act. Its work is a key part of the force-wide 'Project Servator' initiative – the name given to the unpredictable and highly visible police deployments that are designed to disrupt a range of criminal activity, including terrorism.
Project Servator involves uniformed and plain clothed officers who are specially trained to spot telltale signs that an individual may have criminal intent. They are supported by resources such as police dogs, armed officers, real-time CCTV monitoring, automatic number plate recognition and vehicle checkpoints.
Police officers aren't the only ones that play a part. Rail staff are trained to quickly identify what makes an unattended item suspicious, to reduce unnecessary and costly disruptions to passengers who themselves are encouraged to report unusual activity and items through the 'See it. Say it. Sorted.' campaign that can be seen and heard at stations. If a more specialist assessment is required, BTP deploys personnel from its counter terrorism units.
Project Servator relies on those who work on the rail network and the people that use it to be extra eyes and ears for the police. The approach is designed to identify and disrupt hostile reconnaissance – the information gathering a criminal does when planning to commit a criminal act, including terrorist attacks.
"It doesn't matter whether you're a criminal who goes into WHSmith to steal a Mars bar or a potential terrorist doing some reconnaissance for a future attack, our specially-trained officers will cover this broad spectrum, looking to identify any hostile intent," said Ch Insp Kooper, who explained that the counter terrorism unit's presence is having an overall impact on crime.
If an officer has spotted telltale signs that someone is planning or preparing to commit a crime, they will speak to that person to find out more. On occasion, there will be grounds to undertake stop searches. Ultimately, that can lead to intelligence on potential terrorist activity and arrests for carrying drugs or weapons."
Intelligence
As well as 150 arrests, the Birmingham and Manchester-based counter terrorism teams have gathered more than 1,000 pieces of intelligence since September, which have been passed onto other counter terrorism units across the UK.
Because of the nature of its work, BTP's counter terrorism unit is unable to record what happens as a result of passing intelligence onto security services. Nevertheless, an incident at the end of 2018 highlighted the impact the unit has had.
Hours before the clock struck midnight on December 31, Sergeant Lee Valentine of BTP's counter terrorism unit ran towards a knifeman at Manchester Victoria. As the first officer on the scene, Sgt Valentine used a taser and CS spray to tackle and arrest the assailant.
Three people, including Sgt Valentine, were hurt in the knife attack, but the officer's quick thinking prevented more passengers from being hurt.
The incident was investigated by the National Counter Terrorism Network and a man in his 30s has since been charged with three counts of attempted murder and one of possessing a document useful to a person committing an act of terrorism.
Ch Insp Kooper added: "New Year's Eve clearly was a massive risk for us in terms of the nature of the event, the crowded place, the transport hub, all that sort of stuff, and for us to be in the right place at the right time and have the capability to actually deal with this individual is a positive thing for us."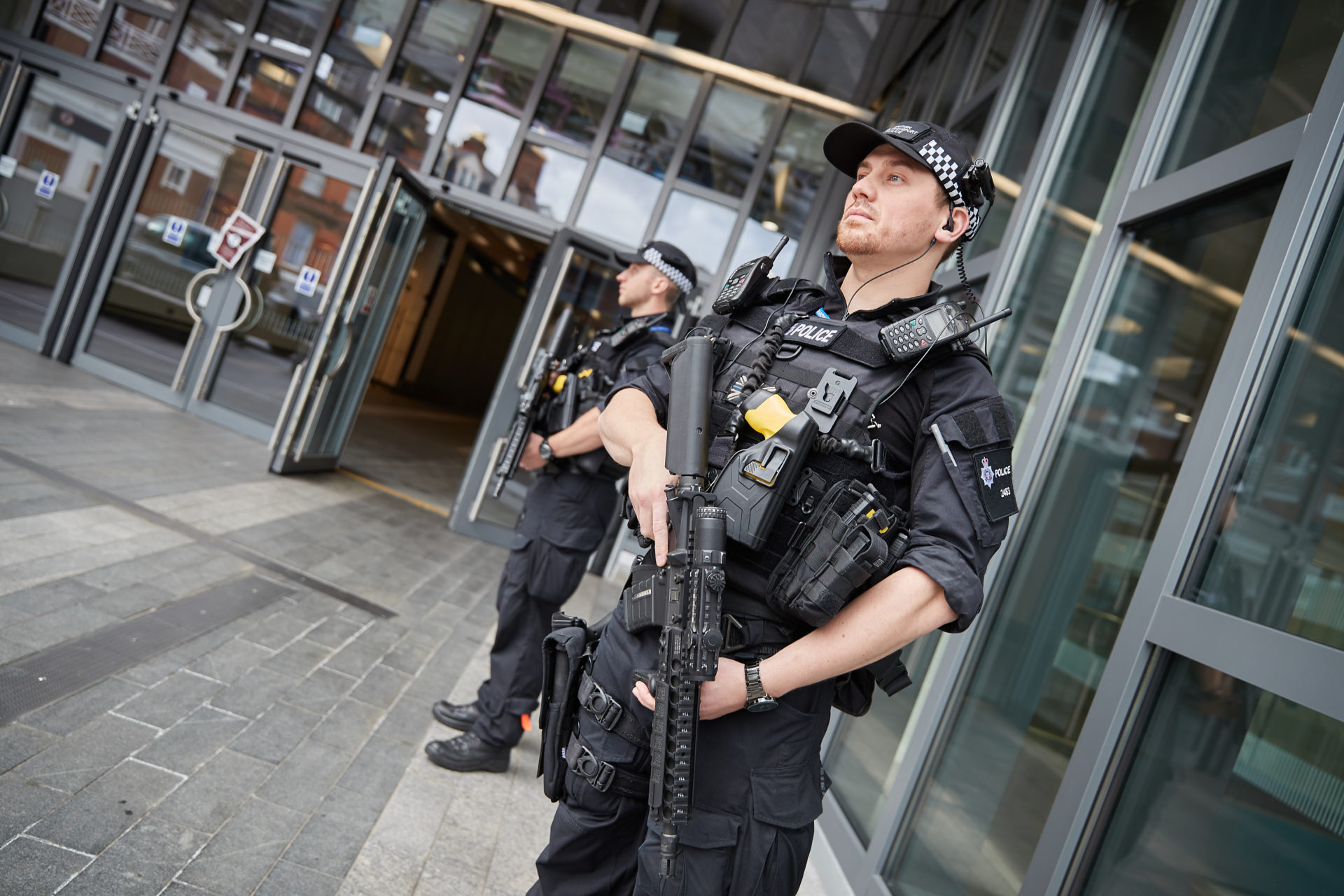 Vigilance
Although BTP has strengthened its counter terrorism division, it cannot work in isolation – particularly as the terror threat level remains at 'severe' – and relies on the eyes and ears of rail staff and passengers to pick up on potential threats.
Ch Insp Kooper said his unit receives a lot of calls and messages from the public following high-profile incidents and campaigns but that this drops at other times.
Whether people work in London, Manchester or Cardiff, the advice is to remain vigilant and report suspicious activity to police. BTP, now more than ever before, is in an ideal position to stub out potential threats before they can escalate further.
"It's been incredibly rewarding so far," Ch Insp Kooper added. "We really, really are incredibly proactive and I think it will only carry on over the coming years."
---
Passengers and rail staff can discreetly contact BTP by texting 61016.