GTR and The Prince's Trust have helped 182 youngsters from disadvantaged backgrounds gain work experience through their 'Get into Railway' programme. As the partnership celebrates its fifth anniversary, Stewart Thorpe discovers its impact on some of those lives and society
---
University student Najla Almutairi was building the foundations for a career in architecture when she crashed out to become a full-time carer for her mum. Najla came to the UK with her mum – herself also studying to become a university lecturer – a few years earlier to start a new life. Although Najla eventually passed her degree, her mum's crippling spine condition forced Najla to abandon her ambitions.
On top of looking after her mum and younger siblings, Najla juggled part-time evening and weekend work to support her family. That was until The Prince's Trust stepped in.
Established by Prince Charles to help disadvantaged young people gain confidence and secure work, the charity offered Najla the opportunity to either start her own business, join a Marks & Spencer retail training scheme or a 'Get into Railways' programme with Govia Thameslink Railway (GTR). Although she was tempted by the retail work – "That would have been nice to get my mum discount" – Najla plucked for the latter, drawn by the opportunity and challenge of working on an operational railway. In February 2018 she enrolled on the programme and by May she was hired as a platform station assistant at London Victoria.
Recalling her story at an event marking five years of this partnership between The Prince's Trust and GTR, Najla was visibly emotional. From working flat out to earn money and care for her loved ones, to making those first steps on a career ladder that will enable her to better support them, she knows her journey has been a difficult one but is determined to seize what opportunities lay ahead.
"I often thought about the future and what I wanted to become, and I must admit I had a fear of working for a large organisation," said Najla, who knew nothing about GTR before joining. "I was also worried about who would look after my mother and I would often postpone my plans, telling myself 'when things get better, I will start my career'.
"Then, eventually, I came to terms with the situation and realised nothing will change unless I do."
Najla recently became an ambassador for The Prince's Trust and wants to work her way into a managerial or leadership role. She is full of praise for the Get into Railways mentors, who supported her through the transition, and now hopes to inspire and support other young people to overcome their challenges.
---
How does 'Get into Railways' work?
The four-week scheme, which targets passionate youngsters aged 18-25, consists of two weeks of classroom-based customer service training, covering areas such as conflict resolution and first aid, followed by two weeks' work experience in stations, depots or offices, to put those skills to the test. The Prince's Trust provides what it calls a "wrap-around" of wellbeing and financial support, advice and guidance. Great Western Railway, Greater Anglia and South Western Railway have all either previously or are currently supporting a similar 'Get into Railways' programme. At GTR, 77 per cent of the 164 people who have completed the programme have been hired by either Gatwick Express, Great Northern, Southern or Thameslink.
---
Celebration
At Charlotte St Hotel, central London, Najla was joined by staff from GTR, The Prince's Trust and other stakeholders to celebrate the youngsters who have progressed through the 14 programmes since 2014.
Najla wasn't the only one to share her story. Prayer Okpaka and Ben O'Day, who progressed through schemes in 2019 and 2013, respectively, also spoke about their journeys.
Prayer, a father-of-two, was working as a cashier at bookmaker William Hill when his mum sent him a WhatsApp message about the programme. He had always fancied working outside on the mainline railway or the London Overground but never took this interest further. The psychology graduate now dispatches trains at London Bridge and has ambitions of becoming a competency developer, to train and assess fellow dispatchers.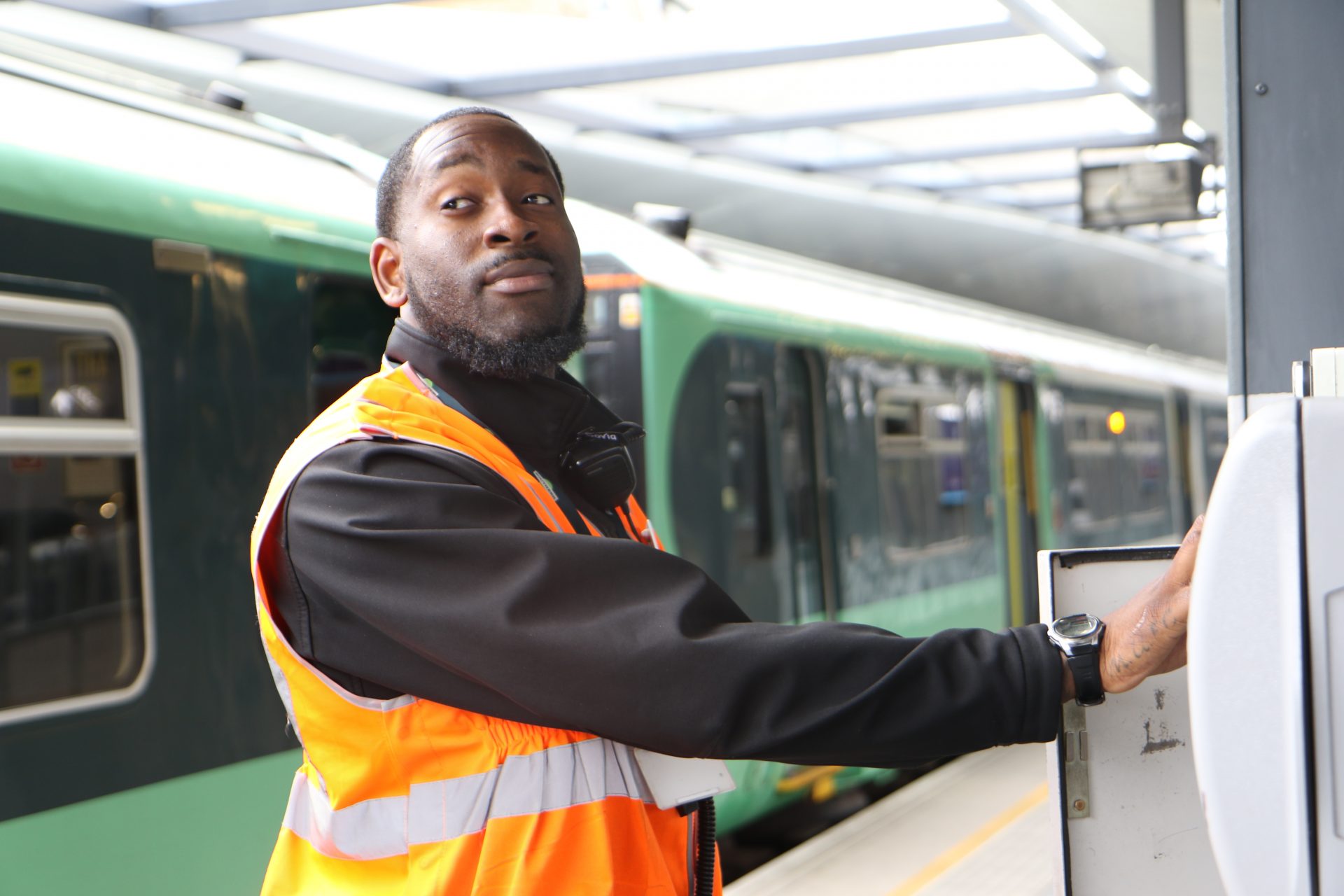 "As soon as I came onto this… they were all very serious about helping us and, for me, that was all it took," he said.
Ben O'Day is just as vocal a supporter of the programme. Six years ago, he admits to being "the typical teenager", with little motivation or vision of what career he wanted to pursue. After picking up stopgap jobs in pubs, hotels and call centres, Ben attended the final day of one of The Prince's Trust's outreach programmes at a community centre and applied. Six years after starting on the gateline at St Pancras, Ben is now an enforcement officer and aims to shortly start training to become a train driver.
"I have done a lot in a short space of time," he said. "None of it would have been possible if it hadn't been for The Prince's Trust and the people in our company who give so much of their time to support young people."
The business case
As well as helping youngsters to overcome barriers and find work, Get into Railways helps the rail industry reach out to and recruit from underrepresented groups, who can help alleviate its skills shortage.
Discussing its success, Michelle Clark, head of employee experience at GTR, said the business case for maintaining the programme has been about creating a sustainable workforce and looking beyond the franchise to "new blood" coming into the railway. She also said Get into Railways was about bringing "new skills, new ideas, new thinking" into the business and embedding the train company into society by increasing the diversity of its workforce.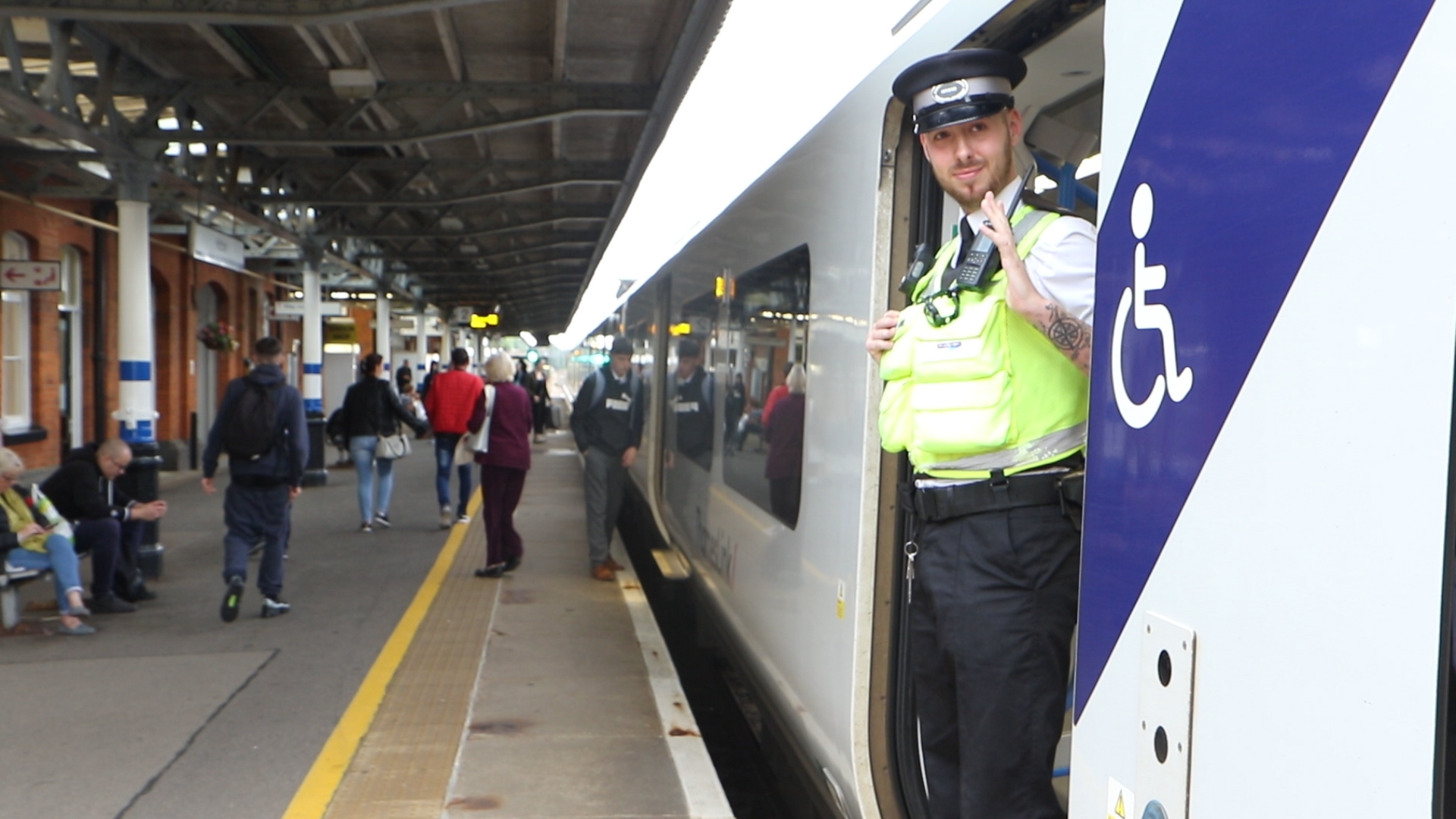 Talking to RailStaff after the celebrations, Neil Robertson, chief executive officer of the National Skills Academy for Rail (NSAR), said rail has a history of providing jobs to people from disadvantaged communities. However, higher entry-level skills requirements means rail needs to promote further 'pre-employment' or 'pre-apprenticeship' work experience opportunities, such as the one between The Prince's Trust and GTR, to bridge the gap between the skillsets of applicants from these communities and those required.
"Get into Railways looks and feels like some of the better pre-apprenticeships that we've seen," explained Neil, who described GTR as pioneers in this space. "It helps people get ready for work, they can be more confident, they can interview, perhaps develop maths and English skills."
Social impact valuation
GTR estimates its Get into Railways programme has generated £1.6 million of social benefit since 2014, based on fiscal savings and economic benefits. Neil said companies are getting better at measuring and talking about the social impact and value of employing people from disadvantaged backgrounds – taking into account money that could have been spent on employment services, prisons or healthcare, for example. This is important when measuring the economic value of funding applications to the Treasury, he added.
NSAR, which uses a slightly different methodology to GTR's, is currently contributing to Douglas Oakervee's review of HS2, particularly on the so far unrealised value of employing people from disadvantaged areas.
"In the future we will be able to have stronger economic business cases for investment," Neil concluded.
GTR is committed to running further Get into Railway programmes before its franchise ends in 2021.
By that time it aims to have completed another five programmes, providing work experience for at least 70 more youngsters, which will have boosted its social value further. Above all else it will have helped to transform the lives of more people such as Ben, Prayer and Najla.
"The scheme has helped hundreds of young people boost their confidence and inspired them to build a future, for themselves and for their families," said Patrick Verwer, chief executive of GTR. "It is hard not to feel an immense sense of pride in what we have achieved."