Graham Coombs visits Coyle Rail – popularly known as 'Coyles' – to find out just what it takes to be one of the industry's leading labour supply agencies
Back in the days of British Rail, temporary hire of staff through labour agencies was regarded as something of a last resort. But things have very much moved on and specialist companies arranging effective supply of skilled personnel to meet the constantly-changing demands of railway engineering are now a key part of the industry.
To succeed and thrive, they need to fulfil much more than an agency function, taking on training, management and career development of their workers and meeting all the safety and operational requirements of the railway.
In order to find out just what is involved, RailStaff went to meet one of the leading companies, Coyle Rail, part of Coyle Personnel but more familiarly known throughout the industry as 'Coyles'.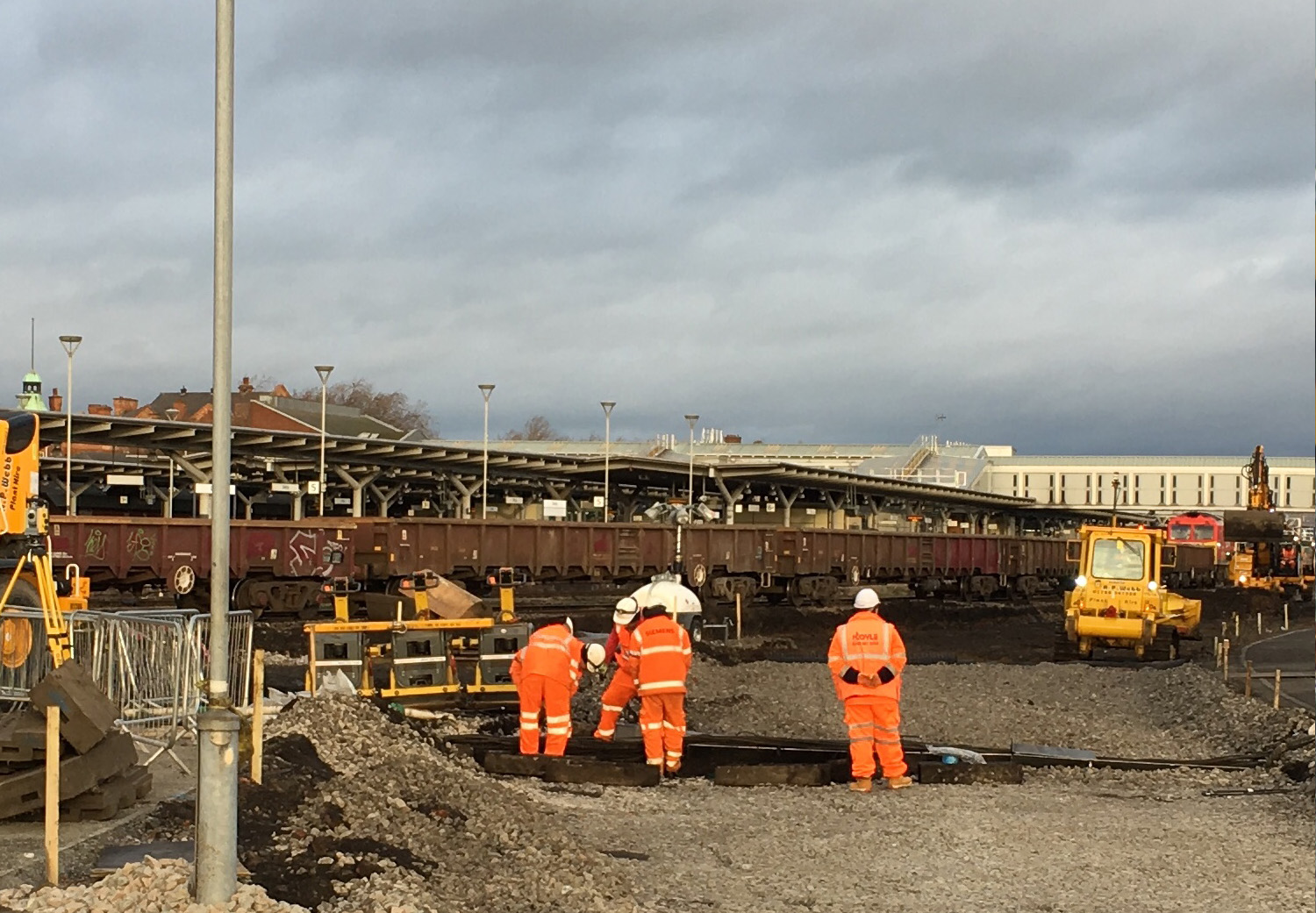 Coyle Personnel was formed in 1988 to serve the construction sector, but it quickly moved into a wide range of specialist markets including rail, where privatisation and a radically-changed industry structure meant that additional labour resources were needed.
Company headquarters is just across the road from Harrow-on-the-Hill station, with another 11 regional bases strategically spread around the country. Each office has a dedicated management team focussed on rail, but able to call on assistance from other sectors, for example when there is construction work away from the operational railway. Where necessary, sectors work closely together, transferring skills to meet demands.
The company itself employs more than 300 people, with an almost even split between male and female, and about 50 work on rail specifically. The active workforce on their books is over 4,000.
OUR PEOPLE ARE OUR STRENGTH
We asked Coyle Rail director Roger Stewart and his senior management team how Coyle Rail has managed to succeed.
Roger told us that Coyles' key strength is its people. "We have tremendous loyalty and staff retention is high," he said. "Many of the Coyle Rail team have worked for the company for more than 10 years, while, in the workforce, around 450 of the 750 active rail specialists have been with us for a similar length of time.
"This has enabled us to build great relationships with both workers and clients and, in turn, provide a better service to both."
"Having a proven track record is important, and we also have the benefit of being privately-owned, so we can respond quickly to changing needs.
We are also entirely self-funding, with no direct costs to clients," he continued.
Coyles' main client is, of course, Network Rail, and the company is a preferred specialist supplier of contingent labour. Much of their activity is supporting contractors and, over the years, they have worked with pretty well all of the Tier 1s and other key players, as well as working directly for HS2 and Crossrail. More than 1.45 million hours of workers' time was supplied to the rail sector in the last 12 months.
Roger tells us that the main focus of activity at the moment is Control Period 6 (CP6), Network Rail's five-year programme of work that started in April 2019. "We invested in gearing up for high levels of expenditure in CP6, which unfortunately have proved to be rather slow starting," he explained. "As our activities are mainly at the delivery end, we have to wait through the planning processes until work actually starts on the ground, and we are looking forward to this getting under way in earnest.
"We have continuing work with the major projects, notably HS2 and Crossrail, while, in the longer term, the Department for Transport has published the Rail Network Enhancements Pipeline (RNEP), a welcome approach to developing a rolling programme of projects away from the rigid 5-year structure."
SECTOR HEADS
A recent development within Coyles has been the appointment of additional specific sector heads to focus activities in the different disciplines. These include David Hares as telecoms manager and Andy Morris as highways manager. With responsibility for both rail and non-rail activity, they are well placed to transfer staff resources to meet emerging needs.
Within the rail sector, operations manager Billy McNeill is focused on developing track maintenance and renewals, in addition to tunnelling and major civils. A significant development is the Coyles Managed Service, which offers major clients and projects cost savings, planning expertise, efficiency improvements, fatigue management and continuous improvement.
The difference with traditional recruitment process outsourcing (RPO) is that the process is only a small part of the service, with management expertise, problem solving and developing client's performance standards adding value and quality. Nick Markwell manages the business unit in the South East and takes the lead role in national overhead line electrification activities, an area that is particularly busy at present with a growing number of renewals and maintenance projects.
Workers supplied to the rail industry cover a wide range of engineering and operational jobs, from basic civils labouring work up to highly-qualified signalling and design engineers, and with operational roles including signallers, points operators and crossing attendants.
Not all assistance is in temporary supply of labour. Coyles' professional and technical head Karen Meager assists clients with permanent placings, particularly where specific skills are required. The specialisms she has covered range as far as interoperability, rolling stock, assurance, thermodynamics, configuration management, design, public health, electrification and plant.
SAFETY IS PARAMOUNT
As with any activity on the railway, safety is paramount, and ensuring compliance with all the relevant requirements and regulations is essential. According to HSQE manager Simon Shaw, one of the key tools in the management of safety is Coyles' shift booking system.
"This specially-created software is the gatekeeper for all compliances, ensuring that staff have the correct competencies and, where necessary, local knowledge, and that they are not working excessive hours," he stated. "Any potential fatigue concerns are immediately flagged up.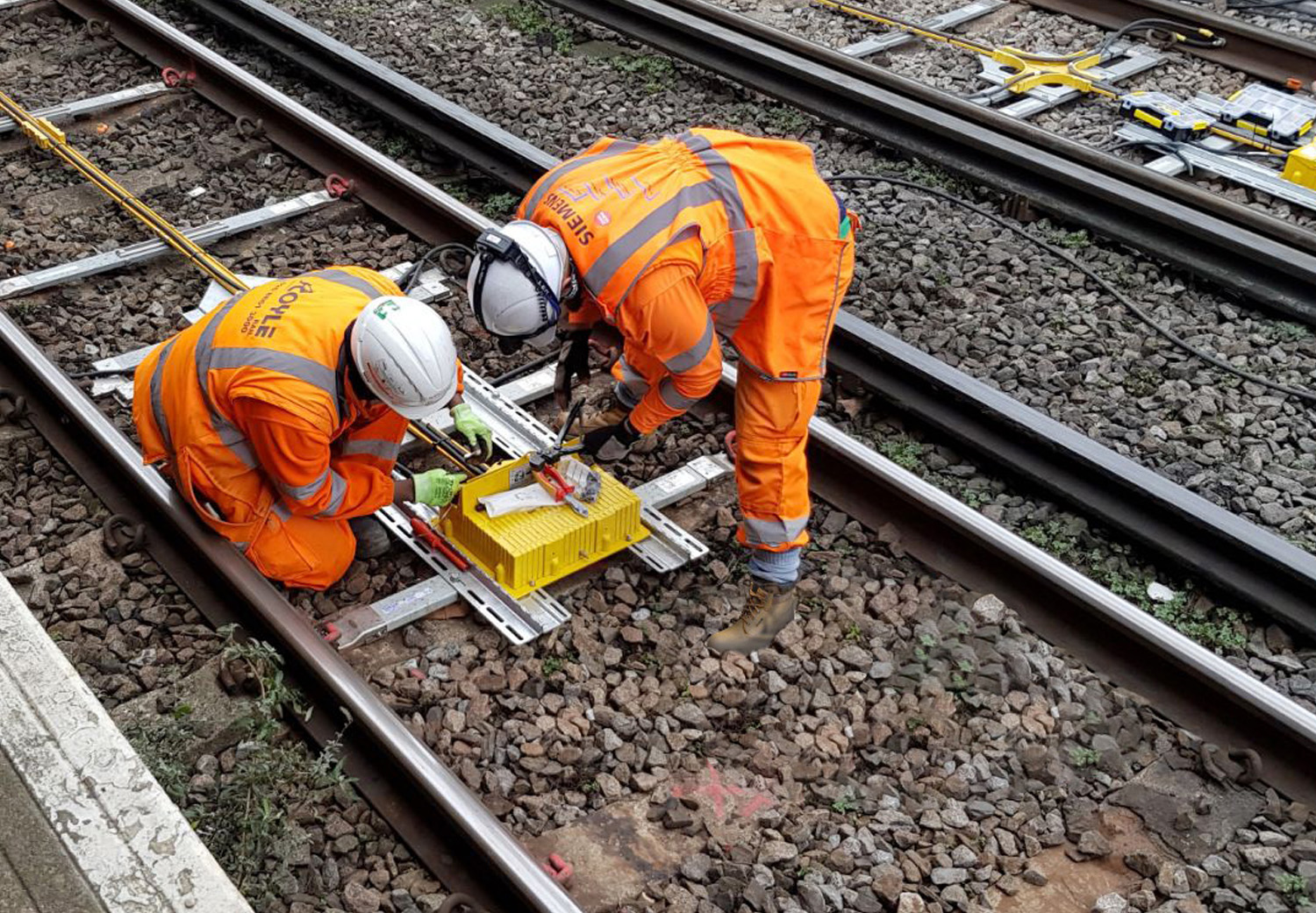 "It works as a planning tool also, so managers using it are shown the availability of appropriate staff before they are selected. It will simply not allow persons not meeting all requirements to be allocated to a job and covers all the needs of fatigue management."
But there is much more to effective management of the workforce, according to Nick Markwell: "To start with, it is getting the recruitment right. Where there is a specific demand for additional workers, Coyles will take on staff without rail experience and provide PTS training. A particular focus is staff with transferrable skills, for example telecoms workers, who can be introduced into the railway sector. All new recruits have a face-to-face meeting with a manager and are thoroughly briefed."
An online resource platform is used to keep staff up-to-date, with an email alert to new content including industry updates and general H&S topics. This is tailored to individual staff members, so they receive information related to their own skills and areas of activity.
"Knowledge of the Industry and safe working culture is paramount when supplying safety critical staff:" said Phil Cambridge, rail manager North. He feels it is important to have strong working knowledge, so he keeps his safety critical competencies up to speed. This enables his staff and team to deal with any safety critical issues as they arise.
Coyles have a proven record of developing people on a career path, for example more than 50 people who started as track workers are now IRSE-licensed signalling installers.
"Staff come in on general civil work and then have the option to move into other areas, such as signalling, telecoms and safety critical duties," Nick added. "In some cases, this will be as a result of requests from the individuals concerned, who see new work opportunities from others working alongside them. In other cases, candidates suitable for advancement are spotted by Coyle managers."
The management team are tasked with undertaking regular site visits, supporting both workers and clients and ensuring that work is being delivered safely and efficiently. Training staff with new skills is a vital part of addressing skills shortages.
HAPPY AND EFFECTIVE
Keeping its workforce happy and effective is just as important as if they were permanent employees, and looking after the welfare of all staff is vital. For all people on its books, Coyles offers an employee assistance programme, known as Health-Assured. This provides free, confidential and non-judgemental support for a whole range of areas, such as health, financial issues, relationships, lifestyle addictions, bereavement housing and legal issues. Accessed through a 24-hour helpline or an online portal, this service is also available to the families of staff.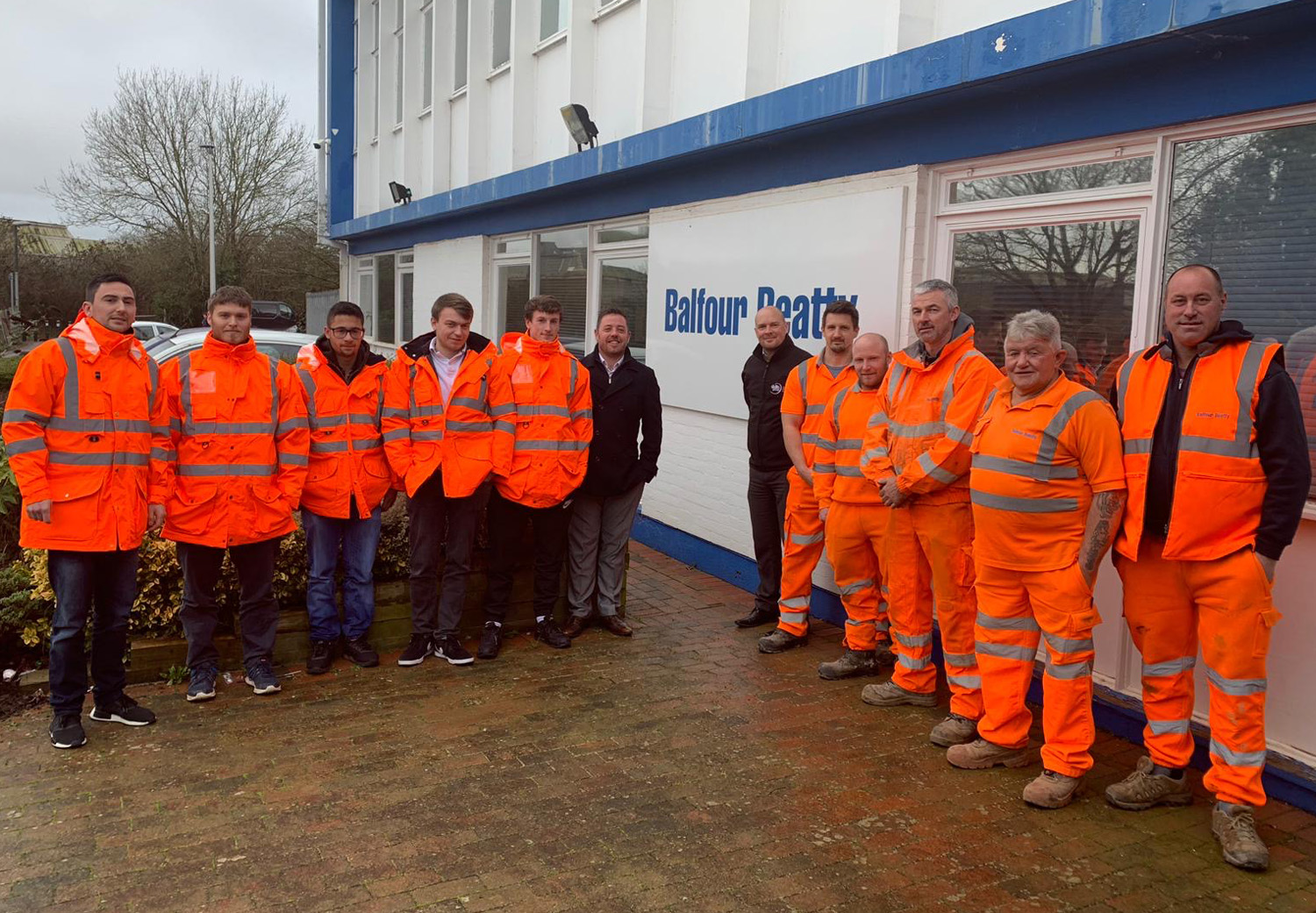 In February 2019, Coyles launched a new apprenticeship scheme, in collaboration with key clients including Balfour Beatty and Siemens. "The emphasis is in taking local people, not previously working on rail, and giving them the skills needed to join the sector," commented Nick Markwell.
A 14-month programme includes day release to college, combined with practical work experience in the railway environment. This will lead to a level 2 groundwork qualification in addition to gaining railway skills.
"At the end of the programme, the client has the option of taking them on full time, but, in any event, they will be a valuable future resource to the industry," Nick added. "And we are looking to expand the scheme in 2020, bringing in more major clients and moving into new areas."
LOOKING FORWARD
Roger Stewart sums up Coyles' future plans. "We aim to grow steadily, continuing to improve our systems and processes to give greater efficiency, and ultimately providing a better service to our clients.
"An important step will be the continuing development of software systems to further simplify and automate operations, including a new digital timesheet system. From early next year, timesheets will become fully electronic, with workers easily able to sign on and off on any mobile device with full automation of the system, including GPS location, fast digital authorisation by the client and reminders of entries needing completion. This will radically transform payroll administration.
"We are also working to strengthen our presence in some areas of the country, notably the South West and Scotland, and we are considering possible expansion into Ireland."
Roger and his team at Coyles make an excellent example of how the rail industry evolves to meet changing needs and show that a strong focus on people is still as important as ever.