2019/20 has been a very successful year for Young Rail Professionals and David Westcough feels honoured to have been chosen to lead the organisation that was founded in 2009. The former naval cadet, now a project engineer with SNC-Lavalin Rail & Transit, will be stepping down as National Chair next month and considers the achievements of his year in office
As we approach the new financial year, my term as the National Chair of Young Rail Professionals (YRP) draws to a close and, as such, I wanted to use the YRP spread in this month's edition of RailStaff to look back on the highlights of the past 12 months.
It was in March 2019 that it was announced that I was to be the next National Chair of YRP, then it was straight into action as soon as I found out. In April alone, we had two major events – our flagship annual black-tie dinner and dance as well as a collaborative technical tour with the Institution of Mechanical Engineers (IMechE) to Munich, which was attended by 46 delegates.
It came as an absolute relief that both of these events were a resounding success, although all of those involved in their organisation were certainly feeling the pressure in the preceding months. The joy of volunteering for YRP lies in making events such as these happen, hence it always feels amazing when they go well.
AROUND THE REGIONS
I then took the opportunity to visit events organised by our various regions – so far, I've managed to visit seven out of our eight regions throughout the UK. I've been very much impressed by the quality of these events, as well as the effort put in by our volunteers in their delivery, and I'm very grateful for their hard work in delivering what YRP sets itself out to do.
My personal regional favourites were: London & South East's Politics of Rail, Western's Career Paths with Nick Millington, East Midland's collaborative Cinema Evening with Women in Rail, West Midland's Engineering the Future of Urban Mobility, North East's Summer Social, North West's Helping to Deliver a Better Railway for the North and Scotland's Summer Barbeque. I must apologise to Wales for not making it out to one of their events, but I am very proud of that region's launch this year!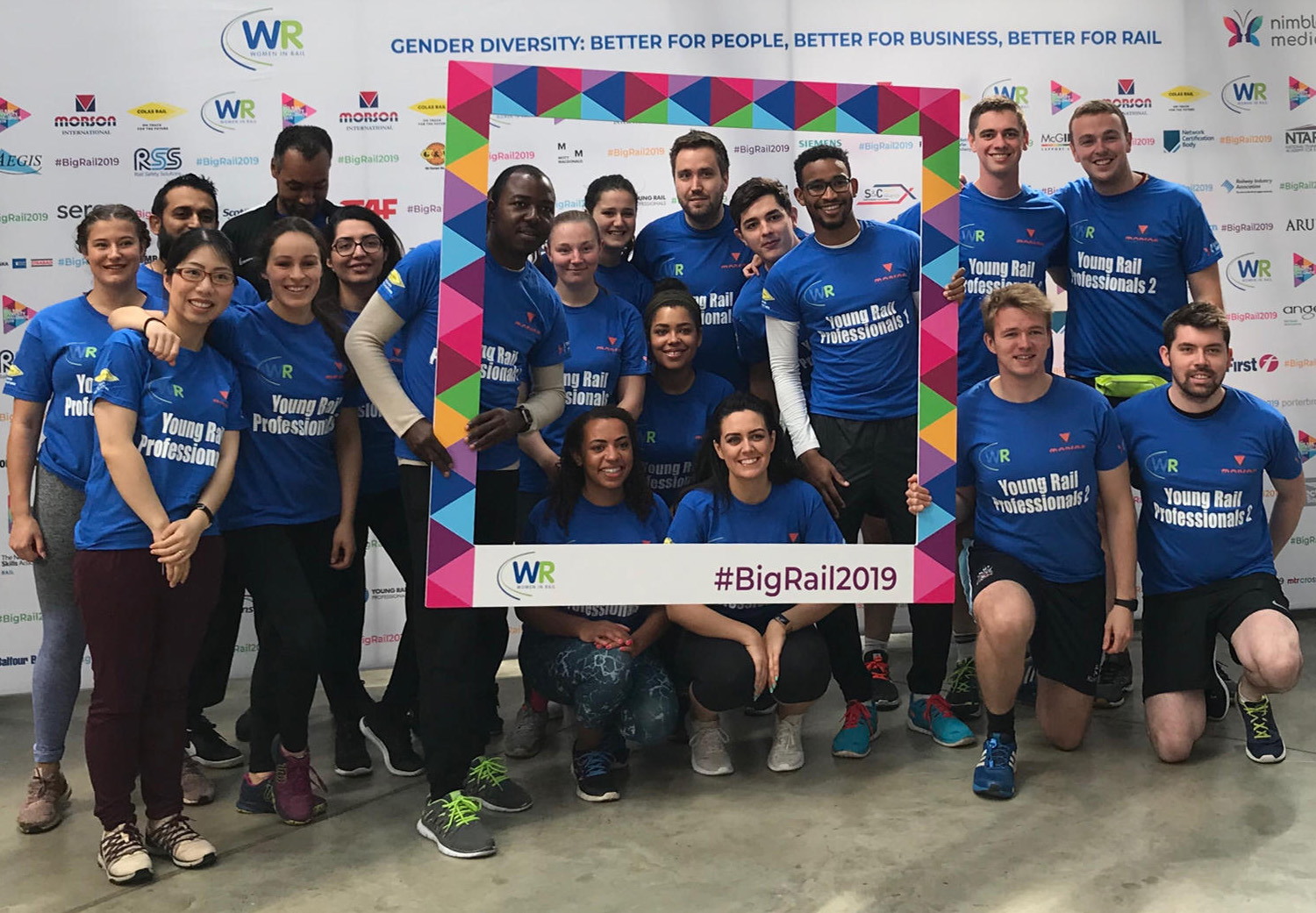 In July, 30 of our volunteers from across the country came together for our Annual Leadership Conference, held at Aston University in Birmingham. There, we discussed all things YRP with a view to look into how we can improve the organisation for our volunteers and members, both individual and corporate. It was once again a very enjoyable occasion and we came away with some incredible ideas of how to make YRP even better!
NATIONAL AND INTERNATIONAL
Over the summer, in collaboration with the IMechE and the Institutions of Engineering Technology (IET) and Railway Signalling Engineers (IRSE), we launched the Young Rail Tours (YRT) initiative, which seeks to deliver a programme of affordable, accessible and inspirational railway study tours for young people, as well as to facilitate visits by our international railway colleagues.
As part of this, we hosted 40 delegates from the Chinese rolling stock manufacturer CRRC at four networking events across the UK and delivered a weekend study tour to Scotland. This month, we're looking forward to our first intercontinental tour to Japan, with thanks to our sponsor Eversholt Rail and travel partner Trainline.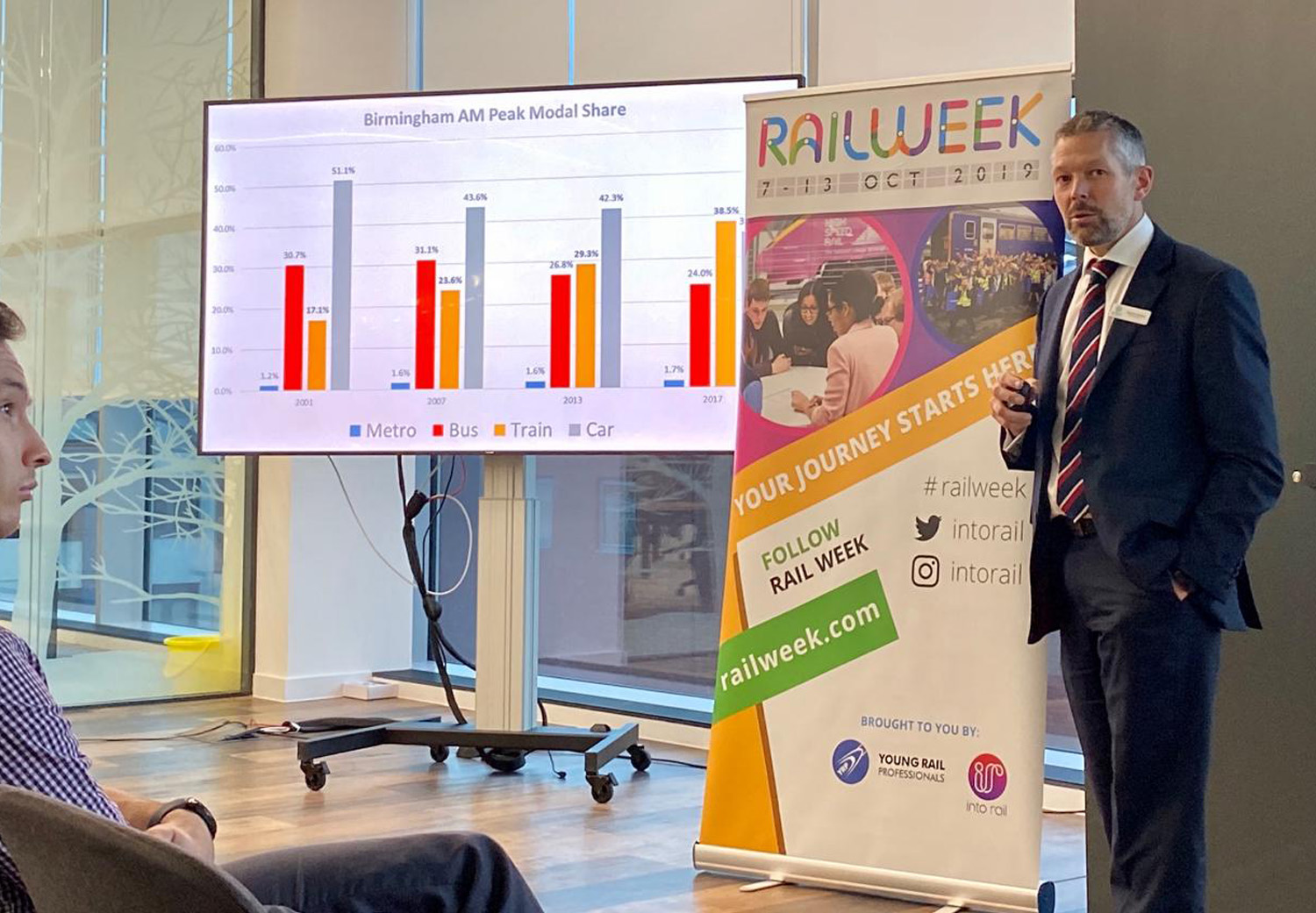 October saw a successful Rail Week, a pan-industry initiative of dedicated railway activity that aims to address the skills shortage in rail-related roles and inspire a generation of young people through a series of events, visits and talks. We reached a huge number of young people through this initiative, showing them what a great career one can have in rail.
Following on from a successful trip in 2018, in November 2019, we once again conducted a working trip to the Ffestiniog & Welsh Highland Railway (F&WHR), supporting the heritage railway with various maintenance tasks. There, attendees gained experience in hands-on infrastructure maintenance work and even got the opportunity to test drive one of its steam locomotives!
This collaboration with the F&WHR railway has proven to be considerably productive for both of us, as the heritage railway gains support with its maintenance tasks and YRP's members benefit from the developmental experience.
Finally, since the turn of the year, we've been gearing up towards our 10th Annual Dinner, which is to be held in Manchester this year – the first time that it's ever been held in the North West. I am extremely excited for this event as we appear on course for a sell-out, with a huge number of organisations throughout the industry represented!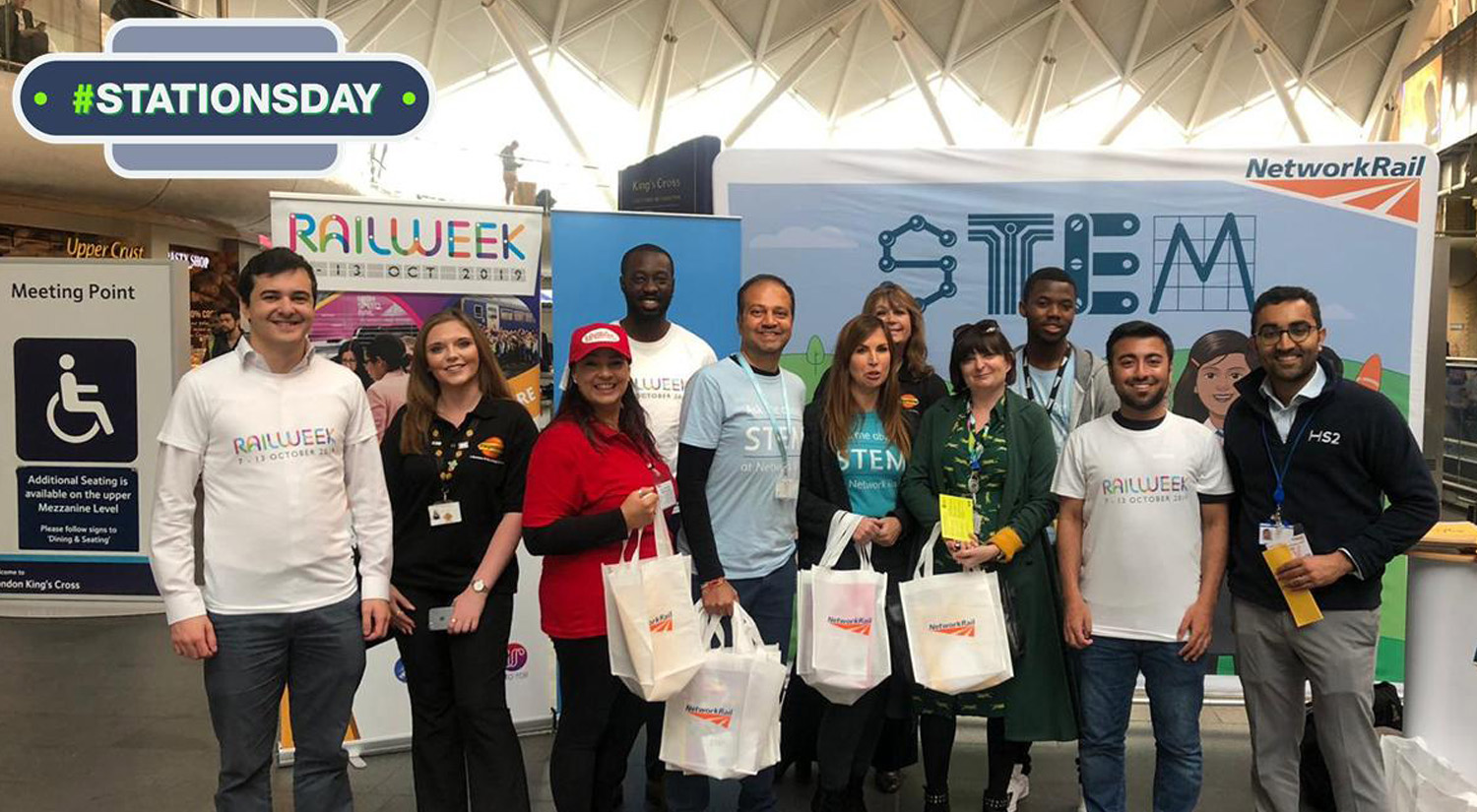 For all the above, I'd like to take this opportunity to thank everybody that's volunteered for YRP over the past year. Without the hard work of our volunteers, we wouldn't be able to achieve what we do. It's been incredible to work alongside so many enthusiastic and driven people. I very much appreciate all the effort that's been put into YRP by our volunteers, and I hope that they've managed to benefit from it too.