Network Rail has been working since February both to repair a major freight route and to keep supplies going into Drax power station.
The line into Drax Power Station was inundated with flood water in February when the nearby River Aire burst its banks. With the Selby plant supplying five per cent of the UK's electricity, it was vital to keep services moving while repair work was carried out. Engineers have been deployed on 24-hour-a-day shifts to maintain the constant safety reassurance required to keep freight trains running.
Although one of the two lines leading in and out of the power station, in Selby, Yorkshire, had to close due to the floods, engineers were able to keep one route open to allow vital freight services transporting sustainable biomass to keep the nation powered up during the Covid-19 pandemic.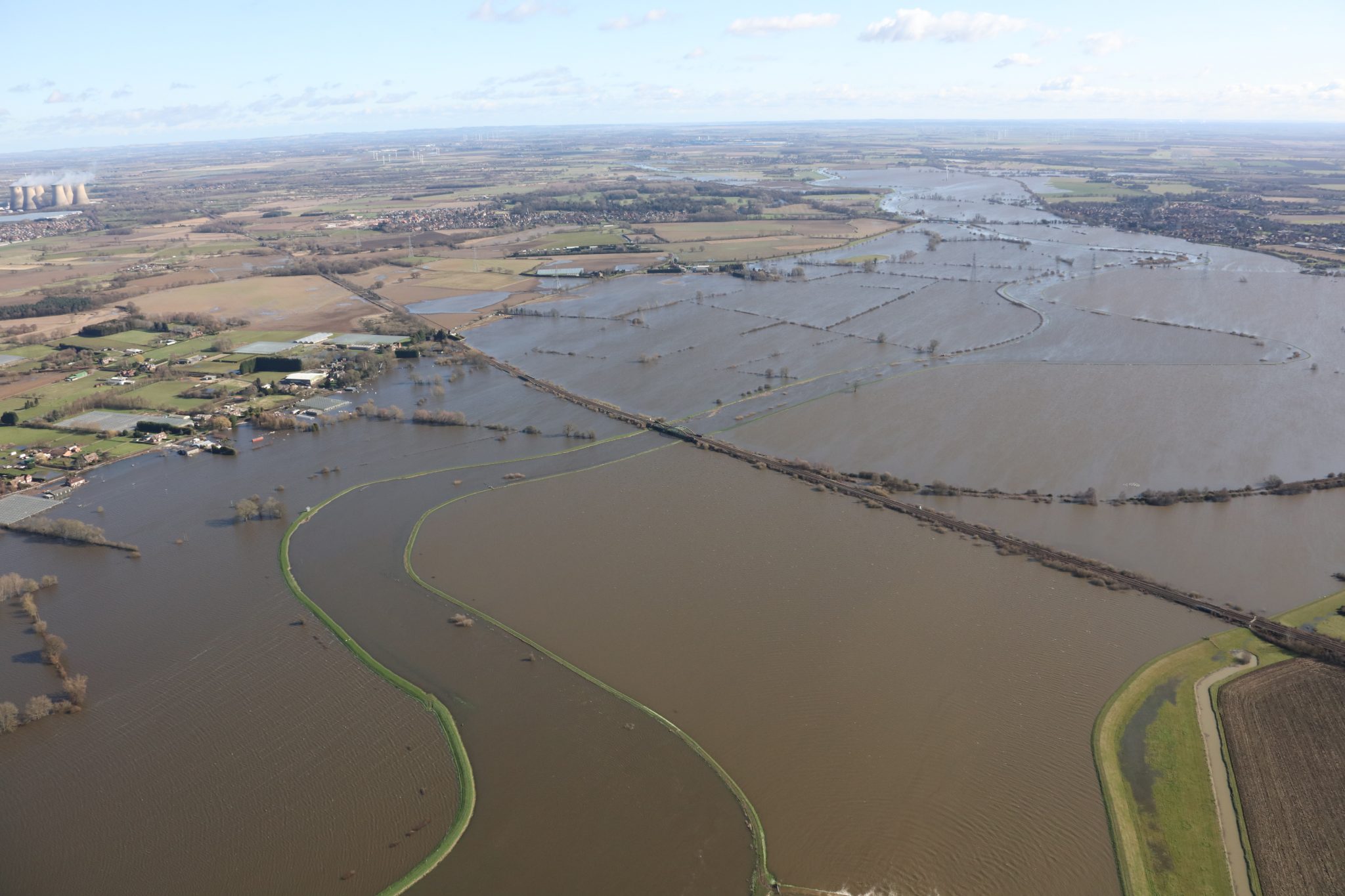 The damaged line has now reopened following significant repair work by Network Rail. Deliveries were maintained while the work took place, with over 90 freight trains per week transporting sustainable biomass to the plant. This was made possible by the rail industry working together and the dedication of Network Rail, and their contractors CML (Construction Marine Limited), who took up shifts 24 hours a day to keep watch of the site and make sure that trains could use the line safely. A crucial job was monitoring the railway embankment for any further movement following the damage caused by floods.
Chris Gee, head of operations for Network Rail's North and East Route, said: "This was an unprecedented operation to deal with an unprecedented situation.
"It's never been more important for us to keep freight services running, so we pulled out all the stops to maintain this vital link while we conducted repair work at the same time. Our teams have worked non-stop to make sure that crucial deliveries of biomass have been able to run despite severe flooding, which has been incredibly important to keep the nation powered up.
"This has been a real team effort and shows the dedication of the rail industry to vital services moving during this national crisis."
The emergency repair work cost £300,000 and included unconventional methods to make sure that the line could reopen as quickly as possible. This included using a team of divers to inspect structures which were underwater to check for damage, as well as flying drones and helicopters along the route to assess the extent of the damage. Significant repair work to the track needed to take place before it could reopen, such as replacing ballast, the stones, which support the track, after sections of it were washed away by flood water.
The team faced an additional challenge when they discovered that several Koi Carp from a nearby private residence were on the railway, when the pond they were in also flooded. Network Rail teams worked closely with the landowner to safely transport them home.
Network Rail is working on ways to improve resilience on the line, in a £2.5million investment, and are currently in the design stage of this project.