This week, it was the turn of Network Rail's Bristol Temple Meads station to be lit up in blue to show solidarity with front-line NHS staff and key workers across the country.
To coincide with the national show of appreciation for everyone who works for the NHS as the country faces a challenging time battling coronavirus, the station's main entrance was lit up at 8pm. Staff at the station also came together to join the applause to pay tribute to NHS staff and all key workers.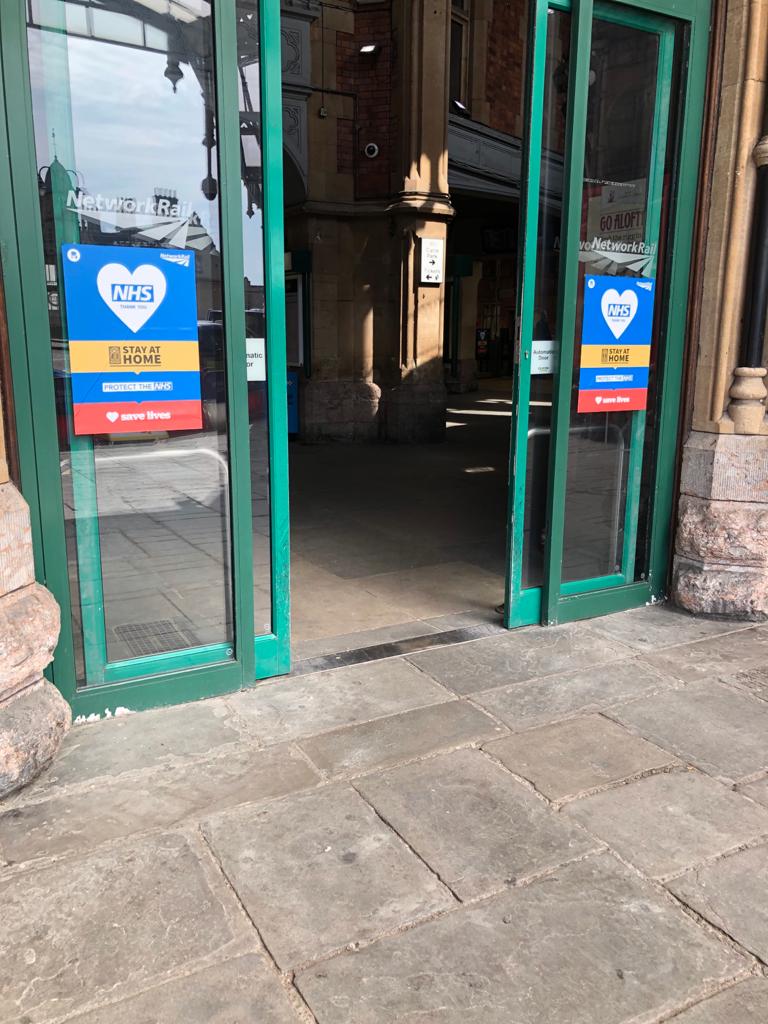 To keep passengers safe while using Bristol Temple Meads, several measures have also been implemented to ensure that social distancing is maintained to allow safer walking routes for those passengers who still need to use the railway to travel during this unprecedented time.
Staff have positioned vinyl stickers two metres apart across the floor in and around the station, including at the taxi queue, ticket office, staircases and ticket barriers. Passengers are being reminded of keeping to the left-hand side when they are walking along the stairs and NHS posters have been displayed across the station as a constant reminder to ensure everyone is following safety guidelines.
Andy Phillips, Network Rail's station manager at Bristol Temple Meads, said: "We are really proud of all NHS workers for what they are doing every day throughout the coronavirus crisis.
"Lighting the front of such an iconic station like Bristol Temple Meads seemed like a fitting way to show our appreciation.
"The station will be lit in blue each evening throughout the crisis so every evening those travelling to and from work know just how appreciated they are.
"Elsewhere across the station we have placed vinyl stickers across the station floors which have been measured to be two metres apart. This will make it a lot easier for passengers to protect themselves when using the station for essential travel."