The subject of this year's George Ramshaw Curry memorial lecture was 'new decade, new government – what needs to be done to build world-class rail in the 2020s'
Darren Caplan, chief executive of the Railway Industry Association, was the chosen speaker and his lecture explored what – in light of the 2019 General Election and before the current Coronavirus outbreak made itself felt – both the new government and the railway industry need to do on the challenges facing UK rail. He covered 'boom and bust' in rail funding, the need for more robust support for major rail infrastructure projects and enhancement schemes, and the need to decarbonise and digitalise rail within a couple of decades. RailStaff's David Shirres was in the audience.
The Locomotive Manufacturers Association was formed in 1875, when Britain produced a substantial proportion of the world's steam locomotives. In 1957, it became the Locomotive and Allied Manufacturers' Association. The scope of this association was further widened in 1971 when it was renamed the Railway Industry Association (RIA).
Both these transitions were overseen by George Ramshaw Curry, who led these organisations for 31 years until he retired from RIA in 1985. He was then made a Companion of the Institution of Mechanical Engineers (IMechE) for services to mechanical engineering. This was a rare distinction for a non-engineer.
Curry also left a bequest to fund the IMechE Railway Division's annual prestige lecture that carries his name. Fittingly, the lecture this year was delivered by RIA's current chief executive, Darren Caplan.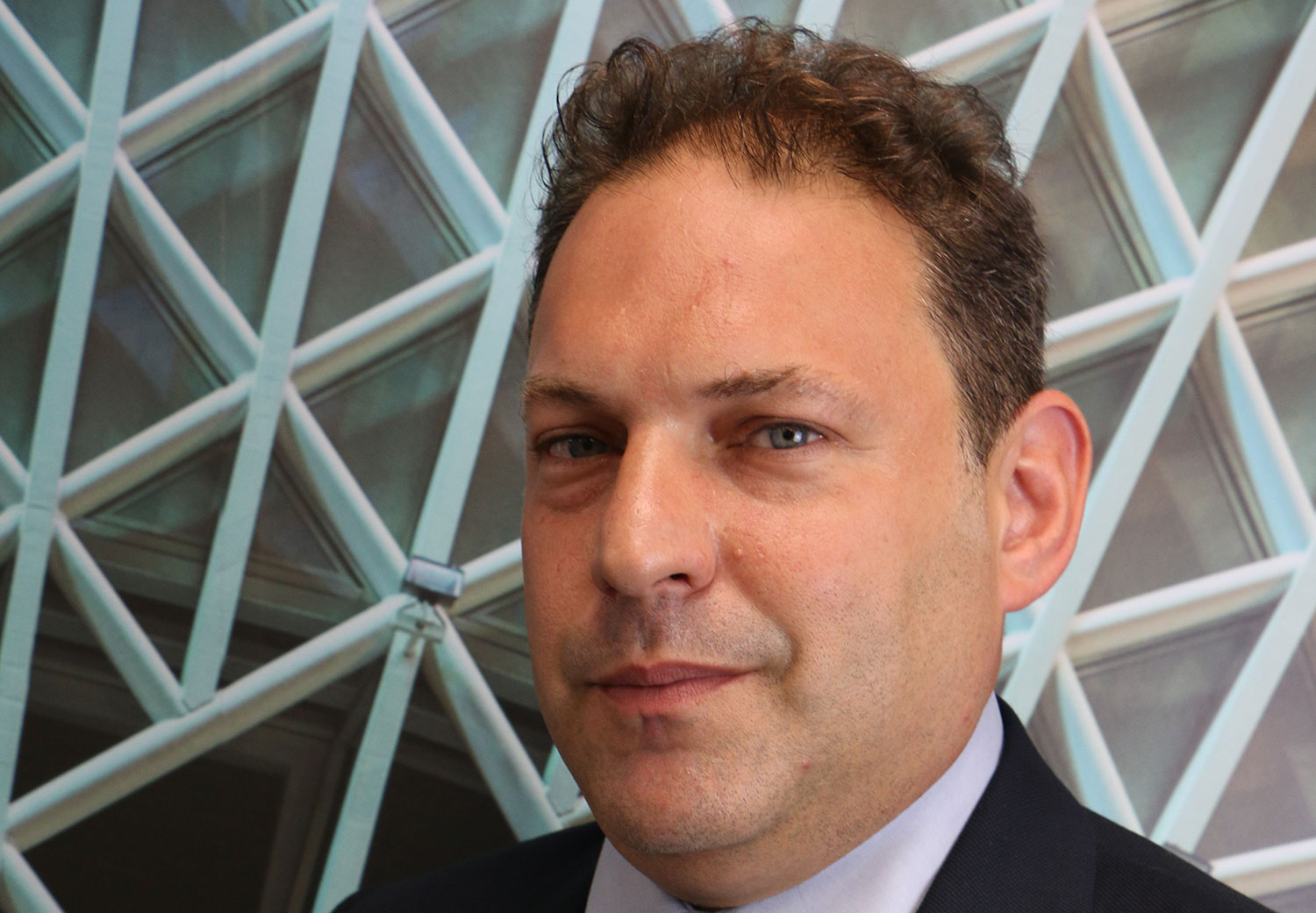 Darren joined RIA in 2017. Prior to that, he had been chief executive of the Airport Operators Association for six years. Before then, he worked as a lobbyist for various businesses. He is still proud to consider himself a lobbyist as "nothing changes if you don't ask and campaign for it".
Rail's contribution
Darren started his lecture by stating that he considers that the current political and financial situation for rail to be broadly positive. He believes that the Government's relationship with the industry is generally good. A study that RIA commissioned in 2018 showed that UK rail supports 600,000 jobs, produces exports valued at £800 million, generates £11 billion revenue for the Treasury and that, for every pound spent on the railways, £2.20 is generated in the wider economy.
He sees the doubling of passenger numbers and significant increase in freight traffic over the past 25 years as a massive achievement, especially as passenger satisfaction surveys show that over 80 per cent are positive about their experience, despite negative stories in the media.
Darren stated that, as it now seems likely that this government will last through the decade, this should encourage Ministers to take longer term infrastructure decisions which won't bring benefits until the 2030 election. Such political certainty is likely to see Ministers staying longer in post, making it easier for the industry to engage with government. He noted that, over the past decade, there have been six Transport Secretaries and eleven rail Ministers.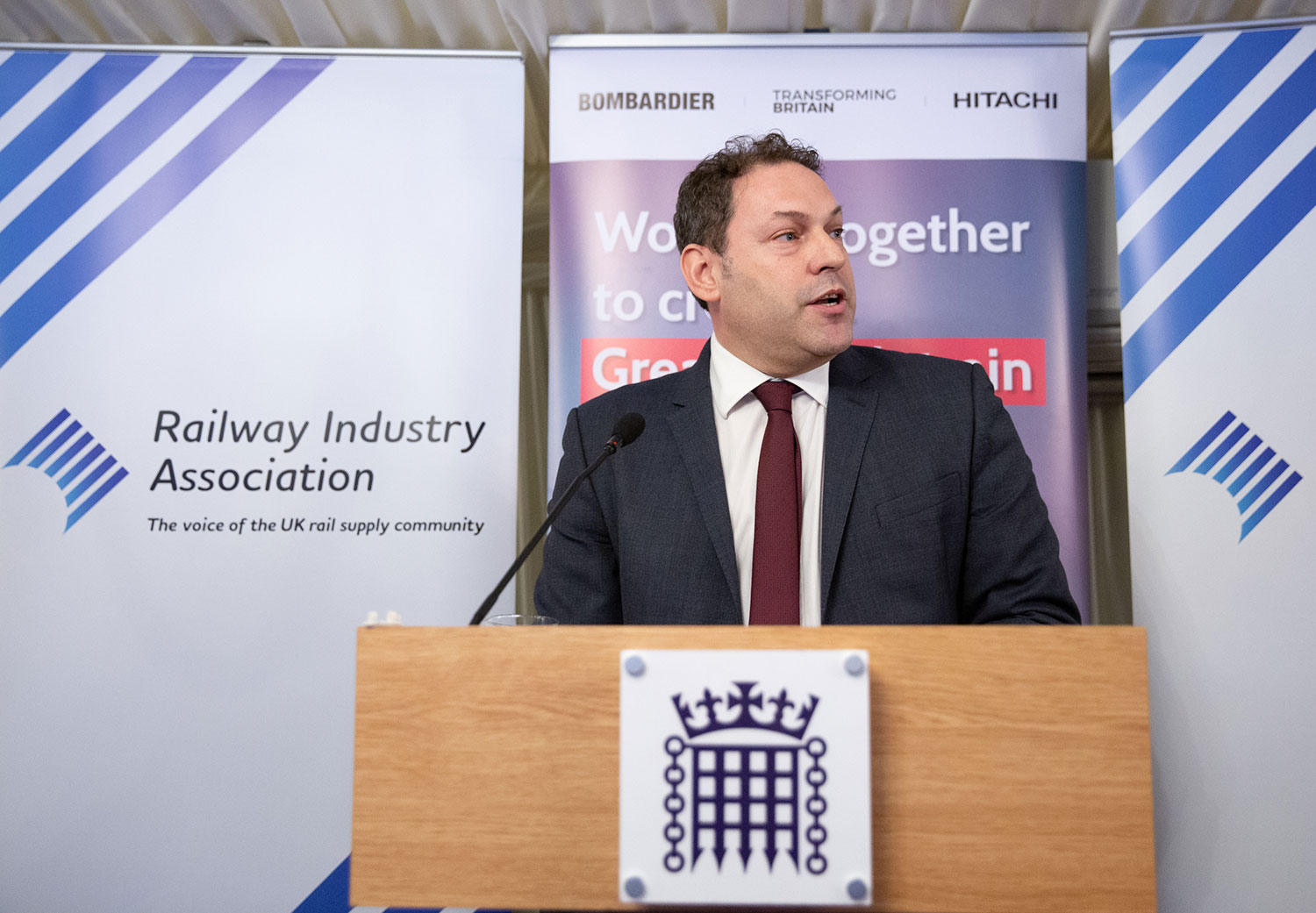 Nevertheless, there are very real concerns within the industry. In a recent survey, more than half the businesses that responded did not expect the industry to grow and almost a third expected the industry to contract. Darren felt this may be due to the change and uncertainty from such things as the Williams Rail Review, the decision on HS2 (which was made after the lecture), Network Rail's devolution, uncertainty about enhancements, lack of Government commitment to the electrification needed for decarbonisation and Brexit.
The industry's response to these concerns must be to recognise the new political stability and ensure that these challenges are seen as opportunities. Given the long life of railway infrastructure and rolling stock, policy makers need to be lobbied to take a long-term view of rail rather than thinking of the five-year electoral cycle and short-term PR wins. Just before the last election, RIA had produced its 'RAIL 2050' manifesto, which explained why such short-term thinking was bad for passengers and freight users.
Five specific issues
Darren had no doubt that there was an opportunity to build world-class rail in the 2020s if there were effective long-term policies on five specific issues: 'boom and bust' investment, enhancement projects, decarbonisation, digitisation and Brexit.
Three slides were presented as examples of boom and bust. One showed how 7,000 rail vehicles have been ordered in the five years between 2012 and 2017 while it took 21 years to order the same quantity before 2012. Another illustrated the 20-year gap that followed the East Coast Electrification, which was ended by the rapid ramp up for the CP5 electrification programme. In both cases this adversely affected the supply chain and added cost and inefficiency.
The third slide presented the variable renewals spending by year during previous five-year control periods. Darren explained the adverse impact on rail businesses from variable workloads. Although the record funding settlement of £48 billion for CP6 was to be welcomed, RIA members are concerned that renewals volumes are lower than expected at the start of this control period. RIA is discussing ways of smoothing this workload with Network Rail and other organisations.
The lack of visibility of forthcoming rail enhancements is also a significant concern to the industry, especially as renewals and enhancements require quite different skillsets. Enhancements are now the responsibility of the DfT, which manages a new Rail Network Enhancement Pipeline (RNEP) process that requires a decision before each of its stages (Determine, Develop, Design, Deliver and Deploy). Only when the 'decision to Deliver' is signed off can construction commence.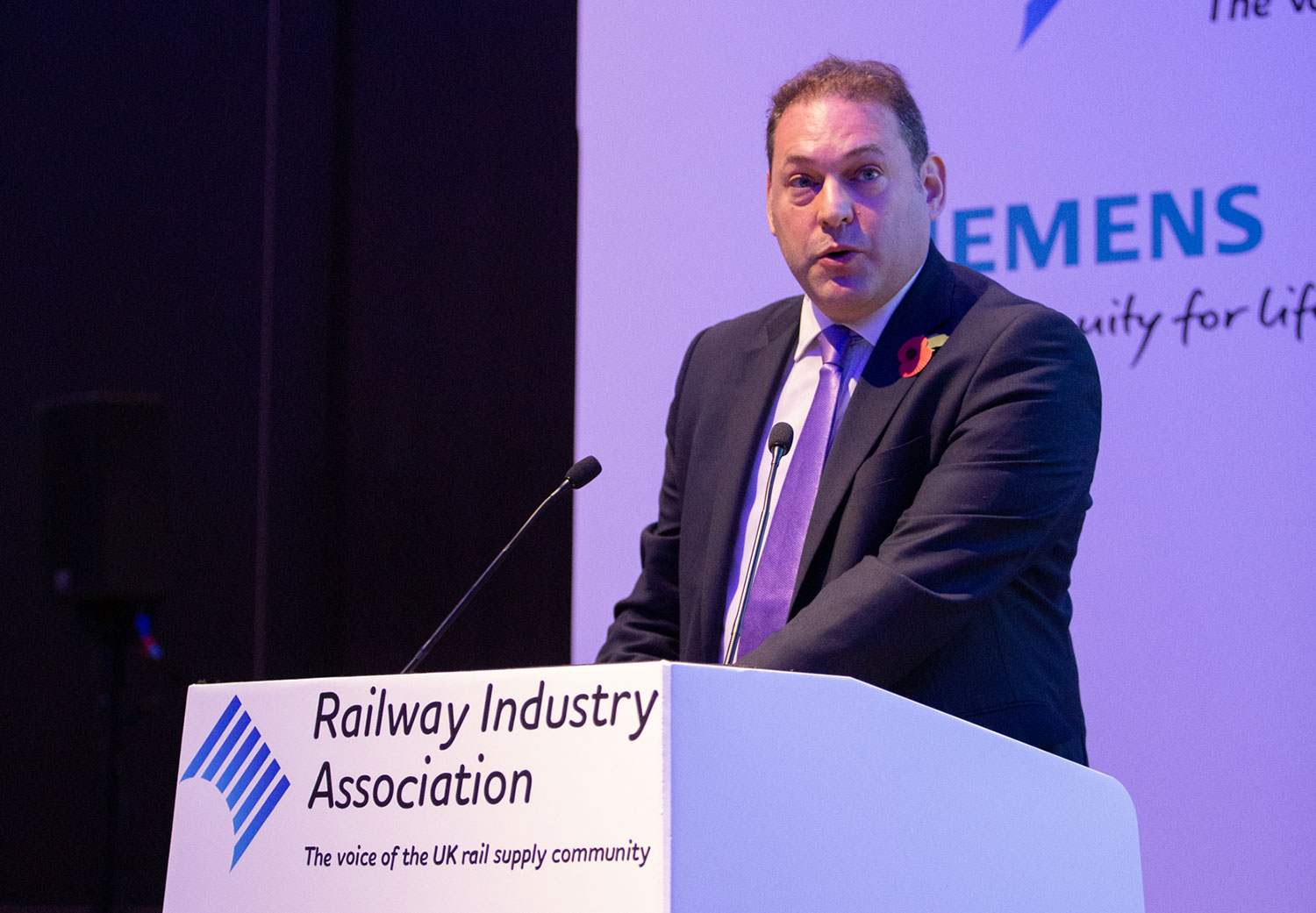 Although the DfT published the RNEP process in March 2018, this had no information about specific schemes. Despite the government accepting a recommendation from the Transport Select Committee that it should publish a list of enhancement schemes, it did not do so until over a year later. As part of its 'Show Us the Rail Enhancements' (SURE) campaign, RIA launched a clock showing the amount of time since government agreed to publish the list. This stopped at 1 year, 26 days and 17 hours, when enhancements in the pipeline process were finally published.
The result was a list of 58 schemes, of which there is design approval for 13, with no 'shovel ready' schemes. There was also no information about the RNEP process timescales. This means that there will be little enhancements work up to 2024. If, and when, there is a significant increase in enhancement projects, it is likely that re-establishing an enhancements capability will be expensive.
More boom and bust
Whilst the Government requires UK rail to be decarbonised by 2040, it has yet to be convinced that this requires a large-scale electrification rolling programme. One reason for this was the high cost of the Great Western Electrification Programme (GWEP). RIA is helping the industry remake the case for electrification. In this respect, its 'Electrification cost challenge' report has been recognised as a worthwhile contribution, as it demonstrates that electrification can be delivered at up to half the GWEP cost. This report also shows the need for a rolling programme, since UK electrification is another example of the high cost of boom and bust delivery.
RIA also supports the development of hydrogen and battery technology as an intermediate solution for less intensively used lines where electrification may not be the answer. Darren considered that the deployment on these technologies gives the UK an opportunity to develop a competitive advantage.
Digitalised signalling and traffic management systems offer significant opportunities to increase capacity and improve the customer experience. Furthermore, with 60 per cent of current signalling assets becoming life expired over the next 15 years, digital technology is the only way to deal with this backlog. Yet 'boom and bust' is also a feature of the long-term signalling renewals plan. For this reason, RIA is lobbying for some digital signalling projects to be brought forward from CP7 to CP6 so as to give suppliers the opportunity to ramp up their capability to deliver this large volume of work.
Now that Brexit is a done deal, there is a key opportunity in future trade deals to increase rail sector exports, which currently amount to £800 million per year. To achieve this, RIA's export team is working closely with the Department for International Trade.
In respect of the current Brexit negotiations, RIA has three asks: smooth cross border trade; that divergence from EU standards should not make the rail industry uncompetitive, and that the industry should continue to have access to a skilled EU workforce (south of Derby, 46 per cent of the rail workforce is from the EU). However, recent pronouncements from government ministers indicate that these are big asks indeed.
Darren's lecture was entitled "New decade, new Government – what needs to be done to build world-class rail in the 2020s?". He had certainly answered this question by explaining how effective government policies in five areas could unlock the full potential of the railway supply chain. Of these, the common theme is the need for a steady workload to avoid costly 'boom and bust'.
It is to be hoped that Darren is right in thinking that the current political situation will encourage government to take a long-term view to eliminate such inefficiency.