Four freshly laid goose eggs in a nest. A rare enough site in the wild, but inside a railway station?
Taking advantage of the current lockdown, during which the most-visible people in major stations are security guards, a female graylag goose found a nice soft place to build her nest – in a flowerbed INSIDE the main booking hall of York station.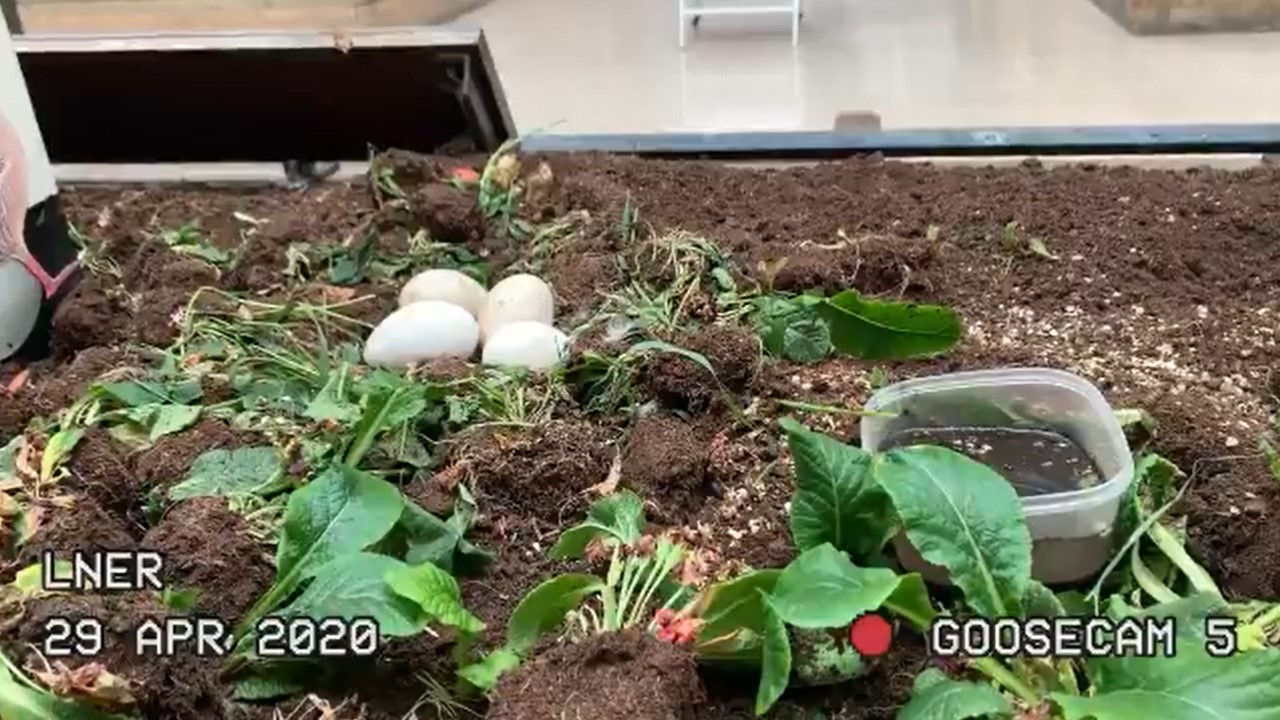 Seemingly quite at home, she has made herself comfortable and has now laid four eggs. Nicknamed Doris by the local bus-drivers – her partner is Boris – she is being fed by station staff and even has four Goosecam CCTV cameras monitoring her every move.
Doris is now a star of local and national TV as her fans wait to see what happens.
A spokesperson for LNER, said: "We are thrilled to see the return of the goose to York station. Interest from customers viewing our regular #GooseCam posts on social media continues to be incredible.
"We're grateful to our customers for continuing to follow the advice to stay at home although we expect York station could soon become home to several more guests in the coming days."