Network Rail has announced that repairs will soon be complete on a section of the Cumbrian Coast line left badly damaged by three consecutive storms earlier this year.
The high tides, strong winds and heavy rain caused by Storms Ciara, Dennis and Jorge severely damaged a bridge carrying the railway at Parton. Both lines have been closed since March so the bridge could be completely replaced to make the railway safe and reliable again.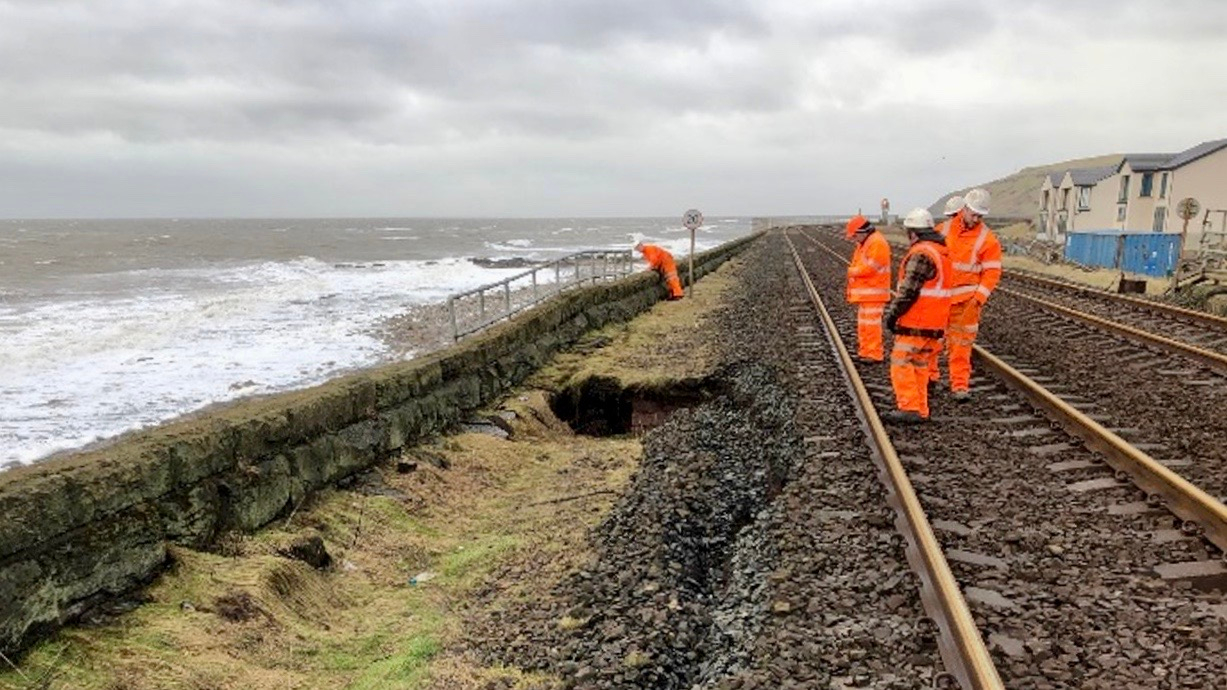 More than 36,000 tonnes of rock armour is being placed to protect the railway from being pounded by powerful waves.
The large boulders, sourced from a Cumbrian quarry, will better protect the exposed section of coastal railway and mean more reliable journeys for passengers and freight in the future.
Phil James, Network Rail's route director for the North West route, said: "Repairs at Parton are progressing well, and I look forward to the whole of the Cumbrian Coast line – a key passenger and freight route being open to services once more.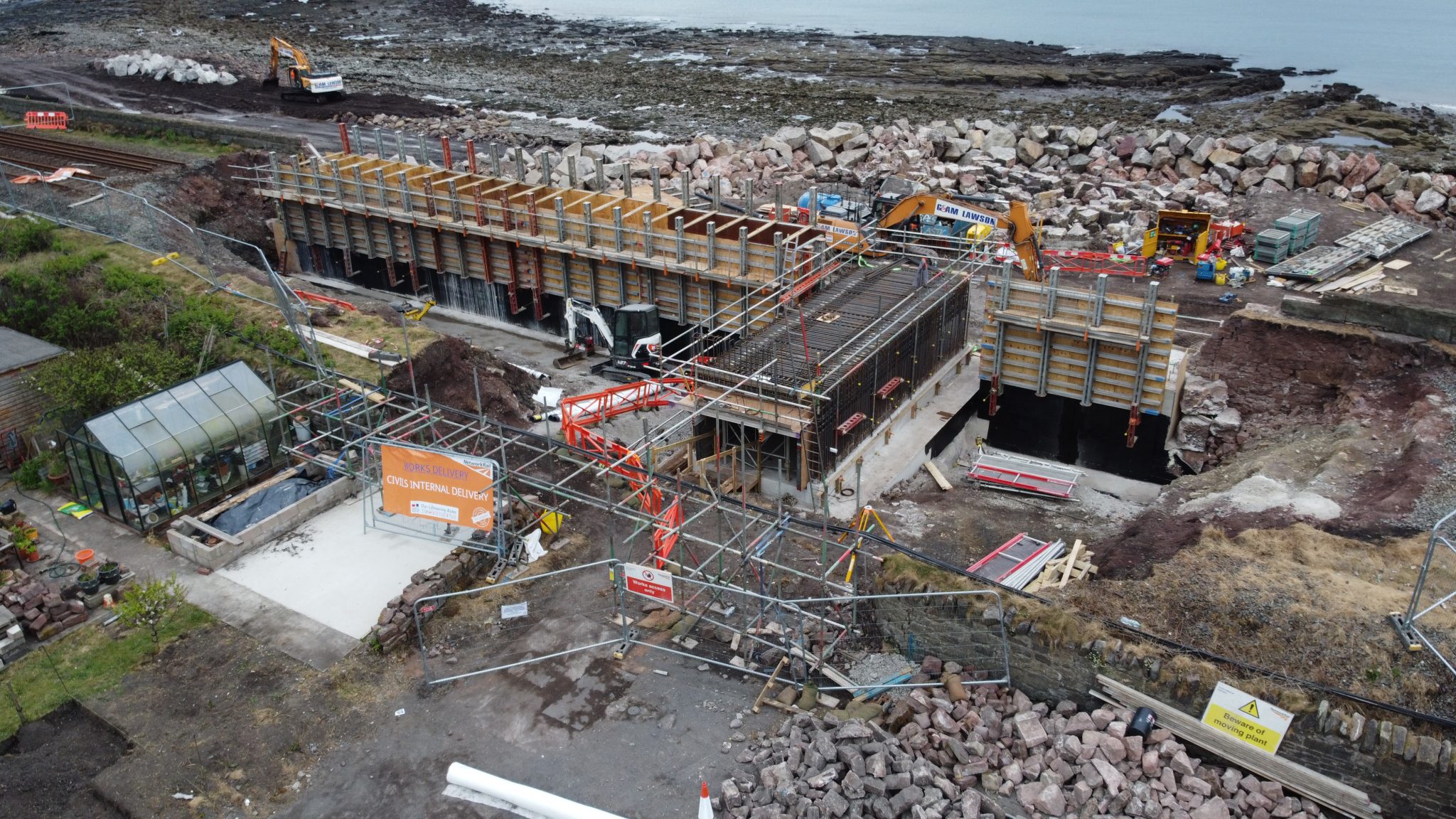 "I'm especially impressed that our teams have been able to undertake all of this work while following social distancing guidelines introduced by government.
"It demonstrates just how well we can work together, even in such testing times."
Network Rail's repair work at Parton is due to complete by the end of May, when train services will resume between Whitehaven and Workington. Taking advantage of the full railway closure, work on sea defences scheduled for later this year has been brought forward. Later in June, the line between Millom and Sellafield will be closed for 9 days due to work planned work to renew the track at Eskmeals, near Ravenglass for Eskdale station.