Vandals that have attacked trains in the West Midlands could affect the operator's ability to keep passengers socially distant.
That's the warning from West Midlands Trains as two of its units were targeted by graffiti vandals, one in Coventry and the other in Wolverhampton.
The operator, which began running an increased timetable from Monday 18 May, is running longer trains on many routes to help enable passengers to practice social distancing. However, following a spate of recent vandalism incidents at sites across the West Midlands, the operator is having to divert an increasing amount of resources to time-consuming graffiti removal, with carriages taken out of action.
The most recent incident involved a carriage belonging to London Northwestern Railway, which was targeted in Coventry. The train affected serves destinations across the West Midlands including Birmingham, Coventry, Wolverhampton and Walsall.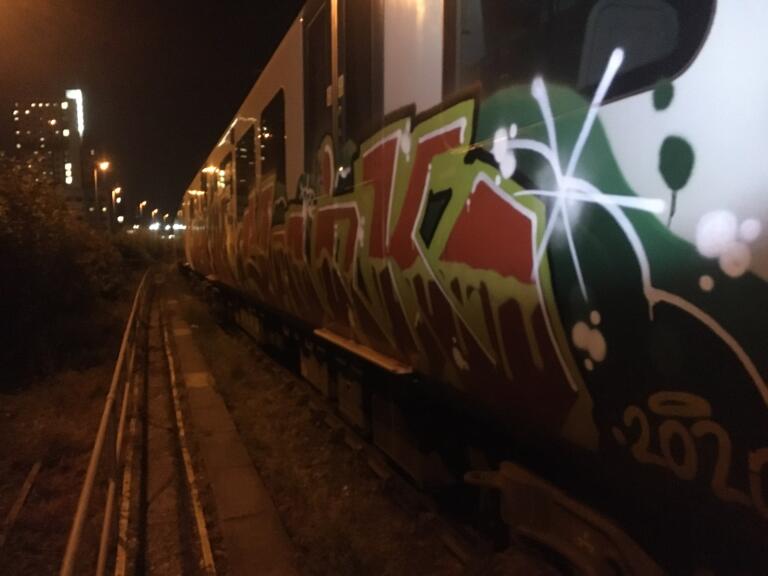 This follows a similar incident in Wolverhampton a week earlier and a number of previous instances last month during the national lockdown.
Jonny Wiseman, customer experience director for West Midlands Railway, said: "With social distancing currently reducing the capacity of our trains, it is more important than ever that we have as many carriages as possible available for use.
"At a time when our cleaning teams are working extremely hard in challenging conditions, it is soul-destroying for them to face this pointless additional workload just to get carriages back on the tracks.
"Trespassing on the railway is illegal, extremely dangerous and can lead to serious injury. We urge anyone who witnesses this behaviour to contact the British Transport Police."