GB Railfreight (GBRf) one of the UK's leading rail freight operators, has announced a series of investments into its existing facilities and properties in Cambridgeshire.
The company is continuing to invest in its site at Maskew Avenue, Peterborough, where its state-of-the-art simulators are located. Earlier this year the company announced a £3million investment in building a new control room, three classrooms, a board room and staff welfare facilities.
The company is delivering further investment at the site including upgrades to the locomotive fuelling system that will improve performance and the safety of staff using it. GBRf has also been working with Balfour Beatty and Network Rail to enable works to go ahead to create new intermodal sidings.
Meanwhile, at the March Up Yard site, the business is starting to see the benefits of the investment it has put in over the last few months. Operations now include a wagon maintenance and stabling depot, which has significantly improved all of the Sibelco rail services. The Sibelco contract sees trains run out of Middletown Towers to Goole, Monk Bretton and Barnby Dunn – delivering sand to the northern region.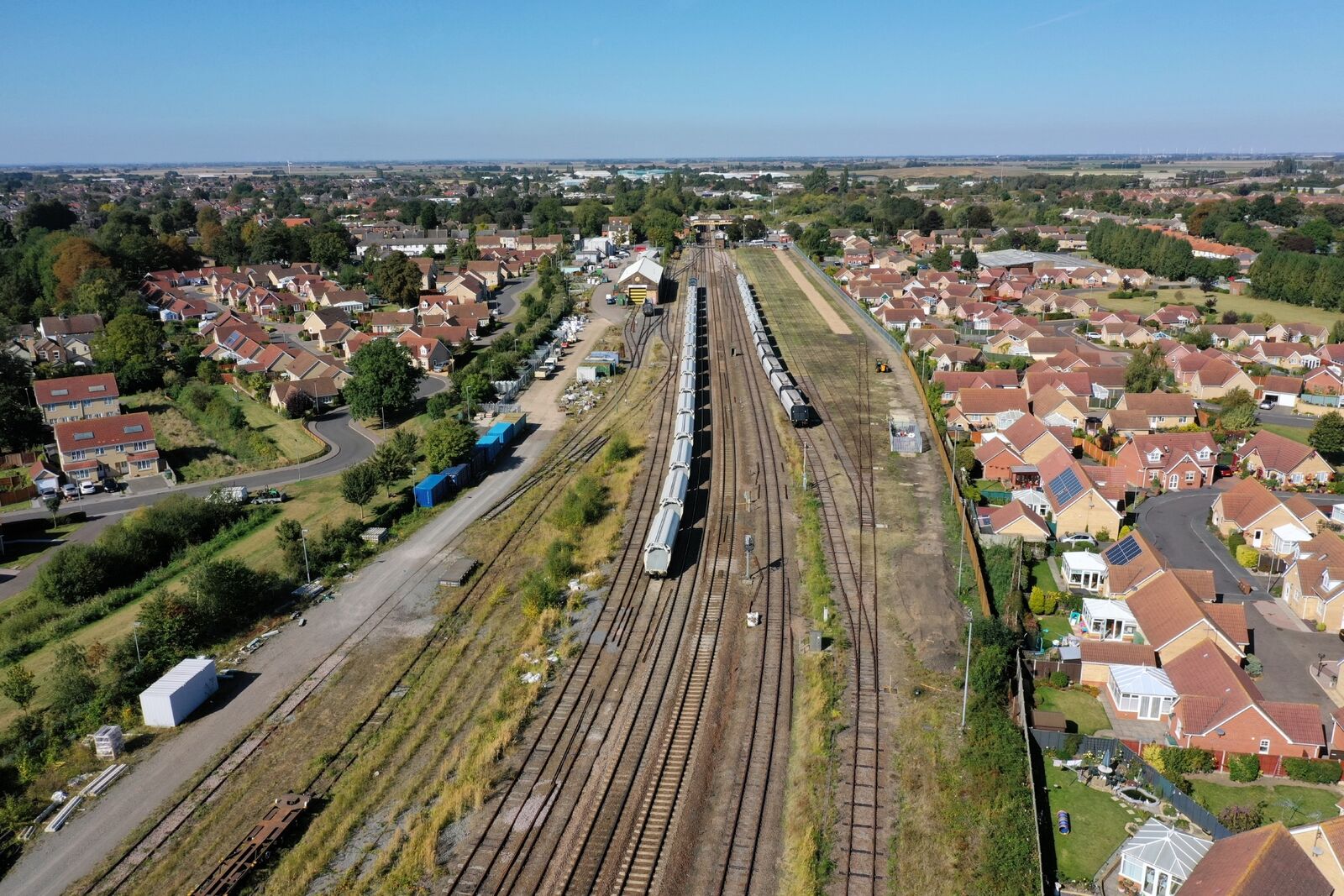 The depot at March is conveniently situated directly on the route to all of these destinations; making it an efficient and appropriate pit stop to undertake critical wagon maintenance on all of the Sibelco sets. This has saved many dead miles per flow from no longer having to trip everything back to Doncaster for the vital maintenance works that need to be carried out. The strategic acquisition and subsequent development of March not only means improved efficiency and simplicity of the service, but it is also a fuel saver and better for the environment due to reduced emissions.
John Smith, managing director of GB Railfreight, said: "GB Railfreight is unveiling a raft of improvements to its facilities in Cambridgeshire as a sign we are confident in the resilience of the British economy. These announcements will also have an impact on how we go forward as a business and we look forward to the next chapter for GBRf."