Face coverings on trains, as well as other forms of public transport, became mandatory on 15 June.
To prepare passengers, all of the train operators issued warnings and gave guidance.
GWR even gave one of its trains a face mask!
Government advice remains unchanged:
Don't travel unless you have to;
Keep two metres distant
Wear a face mask on public transport (because you have to) and at all other times when social distancing becomes difficult
Reserve a seat where possible (LNER insists on it);
Wash your hands and/or use sanitiser immediately after travelling.
Trains will be operating with reduced capacity, so passengers without a reservation may have to miss the first train and take a later one.
Several operators have issued videos to warn passengers on what top expect. East Midlands Railway was one of the first:
Followed by LNER and others:
Jonny Wiseman, customer experience director for West Midlands Railway, could have been speaking for any train operator in the country: "Today is a significant day for our customers and colleagues and these new rules will help ensure those who need to use public transport can do so with confidence.
"Using a face covering will boost the other measures we have in place to keep customers safe, including enhanced cleaning regimes and social distancing measures at our busiest stations.
"By working together, following the rules and only using public transport when we really need to, we can all play our part in helping our communities recover."
Children under 11 don't need to wear a face covering, and some adults can claim exemption on medical grounds (breathing difficulties etc).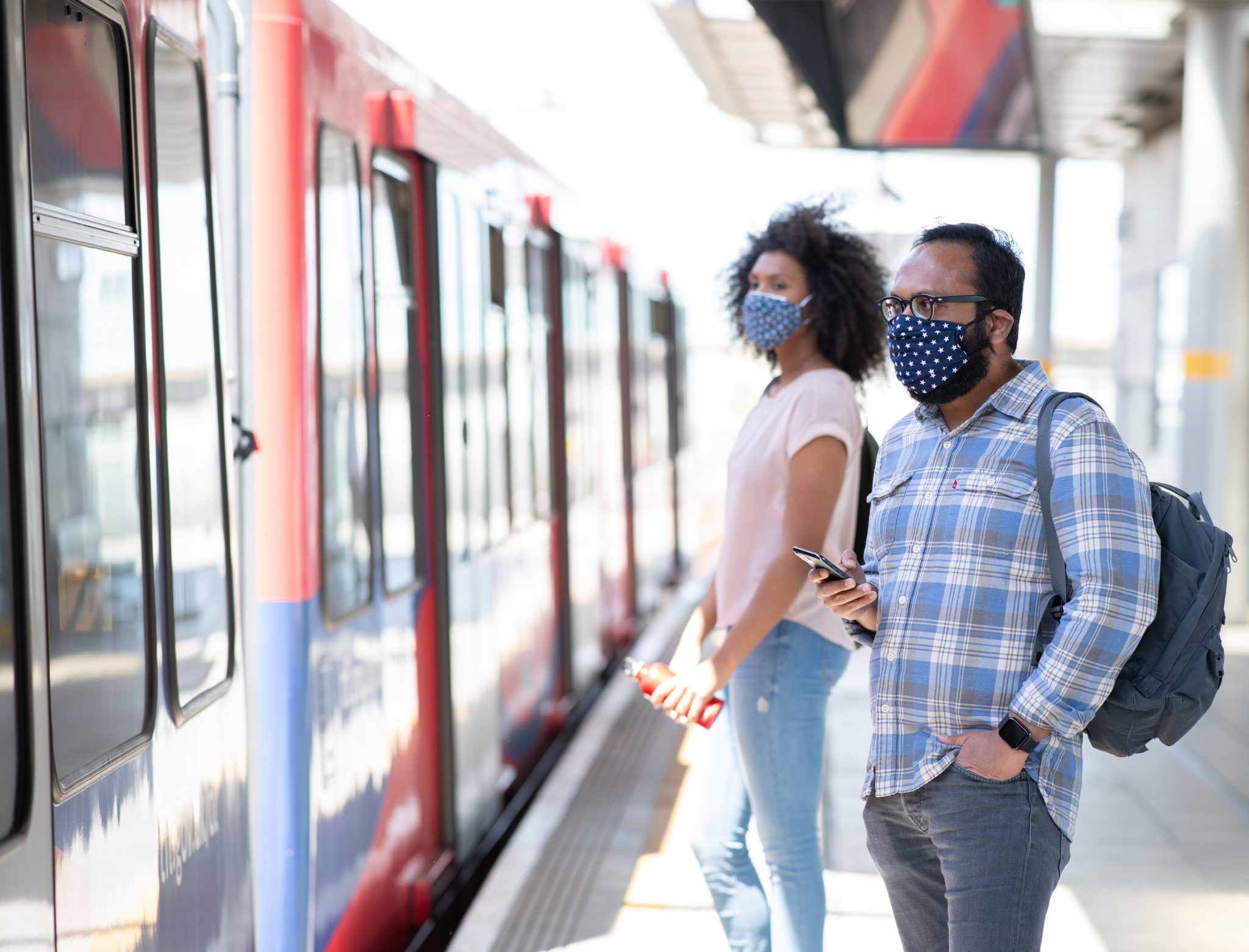 Transport Secretary Grant Shapps said: "We've seen how the COVID-19 pandemic has unlocked a community spirit right across our nation, and we now need to extend this to our transport network so we can help keep one another safe.
"If you do need to travel, in the same way that you would pick up your phone, wallet or keys when you leave the house, please remember to bring a face covering.
"Our fantastic transport staff will be on hand to provide help and advice, and free coverings will be given out at key train stations to help kick-start this initiative. This is another small, sensible step we can all take to help us defeat this virus."