One of the winners of the Department for Transport's 2020 First of a Kind (FOAK) competition has been announced as being Unipart Rail, which won in the Environmental Sustainability category.
The DfT organised the competition in partnership with Innovate UK, which is awarding funding to innovative projects that will make railways cleaner, greener and more passenger friendly. 25 pioneering projects will each receive a share of £9.4 million to help develop their new products.
Unipart, working with McCulloch Rail, Hyperbat, Williams Advanced Engineering and Advanced Electric Machines, is developing the 'TRT-e' – a zero emissions Trac Rail Transposer based on the McCulloch Rail TRT machines, the safest, most versatile rail handling machine on the rail infrastructure.
For the new zero-emissions machine, Unipart Rail and its partners will work together to remove the current diesel power unit and develop an electric motor, battery power pack and electronic control system with remote condition monitoring. This will enable it to be used on the rail infrastructure where diesel emissions and noise pollution are a particular problem, for example in underground systems, tunnels and enclosed stations.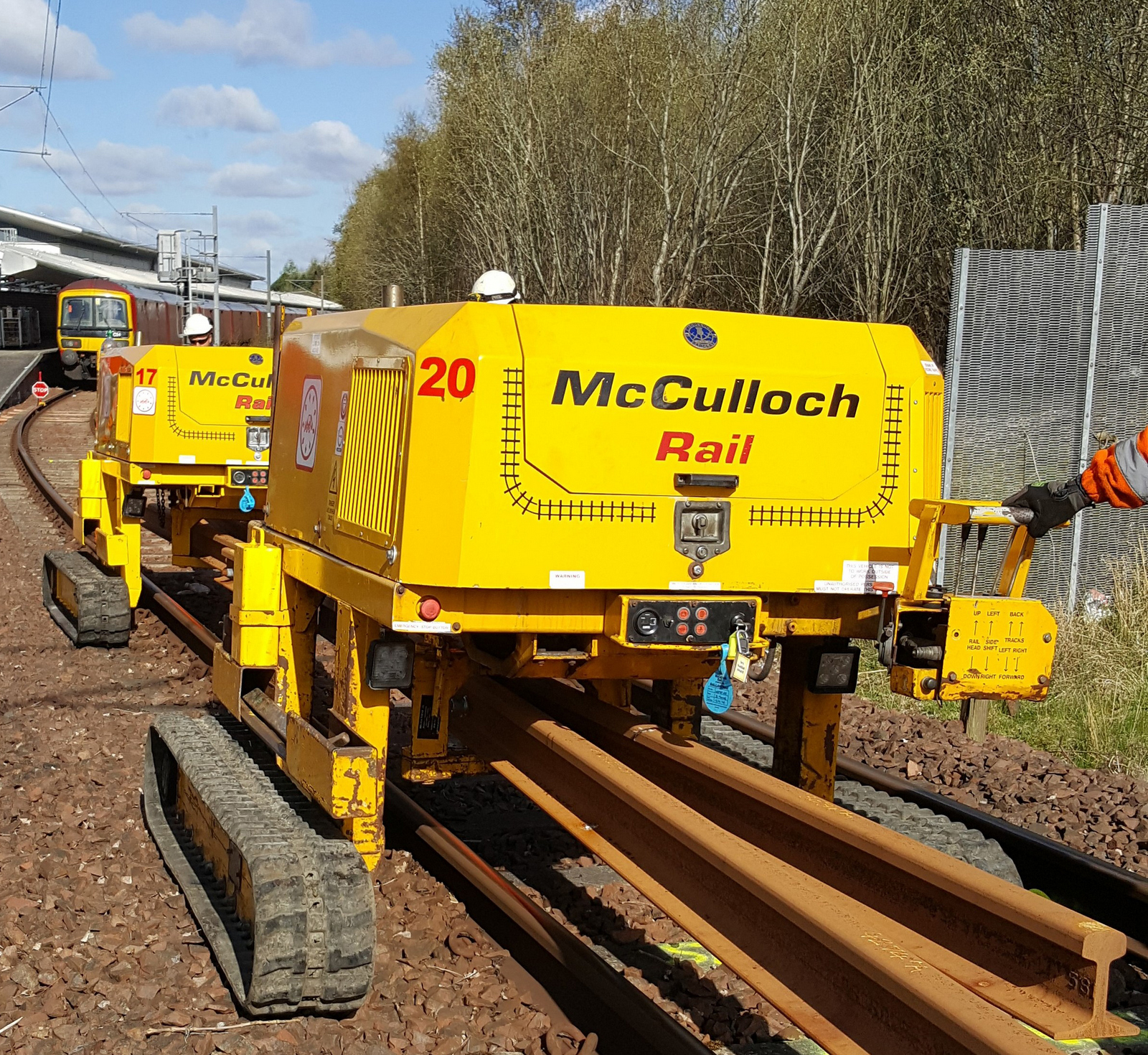 The output of this project will be a full working prototype, performance-tested, certified and ready to be worked on the UK rail network by McCulloch Rail and demonstrated to potential customers worldwide.
Entering this First of a Kind competition gave Unipart Rail the opportunity to work with world-leading experts in the field of electric-powered vehicles to develop a zero-emissions demonstrator of the already successful and proven TRT that will enhance the working environment and experience of contractors working with the machines.
Noel Travers, managing director of Unipart Rail and Unipart Manufacturing Group, said: "Our partnership with McCulloch Rail is one I am very proud of – their technology is transforming rail handling methods, and this is an example of how joint innovative thinking drives massive value for the rail industry.
"I am very excited to see this development happen and look forward to the product launch in 2021, when I expect it to have a strong uptake with our customers."
Billy McCulloch, engineering director McCulloch Rail said "The TRT is already a great product – the development of the fully electric version will be a big step forward in the world of lifting and handling, and we are excited to develop this first-of-its-kind technology for the rail industry."