Great Western Railway (GWR) has unveiled a special livery for one of its inter-city express trains, paying tribute to key workers for their incredible efforts during the COVID-19 pandemic
Inspired by the company's design a train competition, the special design features words of gratitude in 116 different languages used by those living across the GWR network.
The striking new livery, carried by Intercity Express Train number 802020, incorporates the ideas of three teenagers who entered a competition on GWR's social media channels.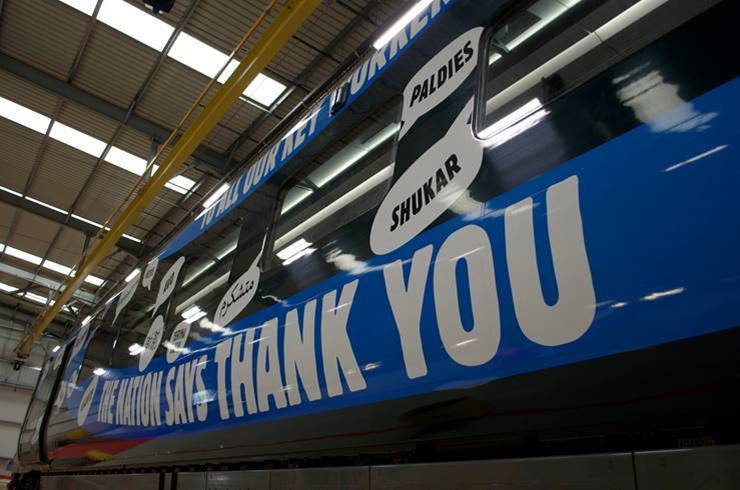 Sam Smith, 13, from Gloucestershire, suggested the words 'The nation says thank you'; Sam Moorey, 15, from Newton Abbot, proposed saying 'thank you' in different languages; and Ned Thompson, 16, of Guildford, crafted the overall design.
GWR then worked with local authorities and NHS trusts to ensure the diversity of communities across the network was represented. The livery features 109 speech bubbles, using 116 languages from at least 166 countries.
The 'design a special train livery' competition was judged by railway historian and broadcaster Tim Dunn, who admitted it was a tough task settling on the final design. He said: "Everyone is incredibly grateful to those key workers, including the railway family, who have been working tirelessly to help us through the pandemic.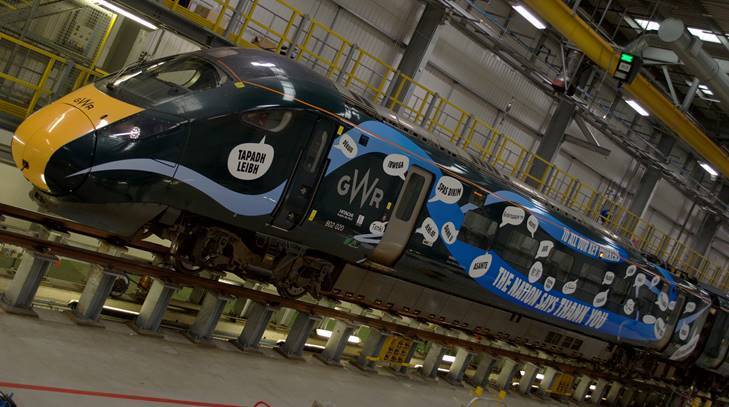 "We wanted the design to represent the thoughts and thanks of those living across the network and believe the inclusion of these different languages is the perfect way to illustrate everyone's gratitude. Hats off to the two Sams and Ned for coming up with such original concepts."
Rail Minister Chris Heaton-Harris said: "GWR has chosen a great combination of designs and I am pleased to see the rail industry saying 'thank you' in such a great diversity of languages.
"This serves as an excellent reminder of the hard work of so many people in our NHS and so many other crucial industries, and I am delighted to join with GWR and add my thanks to all the key workers across the nation."