Network Rail is using three of the largest cranes in the UK to lift out sections of 'Bletchley flyover,' which was built in the early 1960s to allow trains travelling from West to East to cross over the West Coast main line.
Work has been underway since April to remove concrete spans so the structure can be rebuilt to modern standards as part of the East West Rail project, which is building the first direct rail link between Oxford, Bedford, Milton Keynes and Aylesbury in more than 50 years.
To remove the sections above Buckingham Road, the main route in and out of Bletchley, one of the cranes has been installed on Buckingham Road itself, closing it to traffic from 5 July to August 30.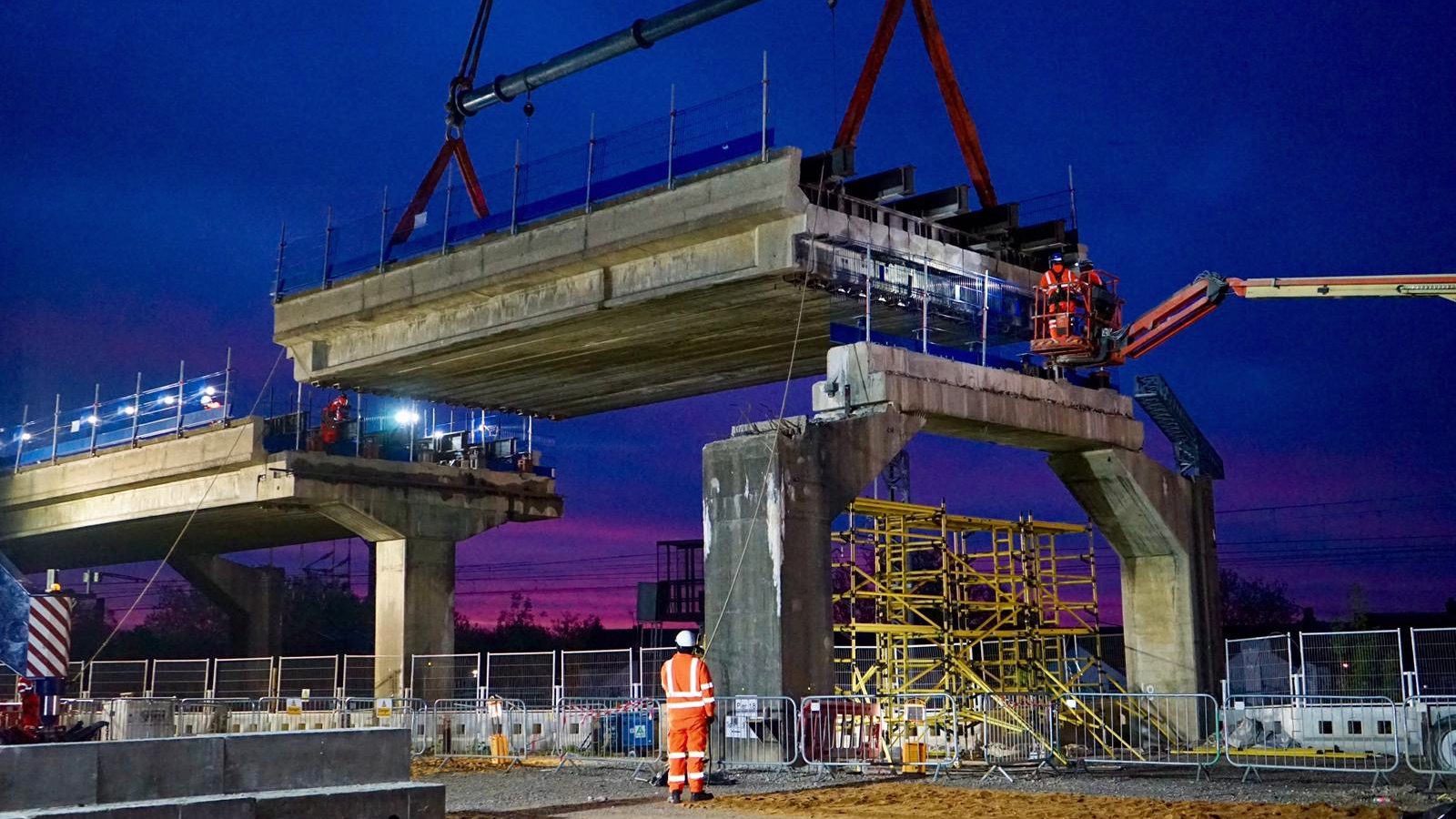 Pedestrian access will be maintained by a protected walkway so people can still cross Buckingham Road despite the work. However, even this won't be available at certain times so, when the walkway is closed, a shuttle bus, running every 15 minutes, will take people between the train station and bus station.
Tim Shoveller, managing director for Network Rail's North West and Central region, said: "The work to remove Bletchley flyover as part of the East West Rail project is a hugely impressive feat of engineering. I thank local people and road-users for their patience as the project moves into this next phase over Buckingham Road.
"East West Rail will transform connectivity and journey times across the heart of the country. The resulting low-carbon transport system will bring huge benefits to passengers and businesses – driving economic growth and creating opportunities for housing and new jobs."
Jeff Booth, project leader for East West Rail Alliance, said: "This work is a vital part of the East West Rail project to re-establish train services between Oxford and Milton Keynes and the road needs to be closed so that we can carry out the work safely. We appreciate that closing the road can be disruptive to motorists and we'd like to apologise for any inconvenience this causes. We thank motorists in advance for their patience."