Vital Human Resources, part of the Morson Group, has launched its latest apprenticeship programme as thirteen apprentices from Manchester and Liverpool have embarked on new careers in the rail.
Over 160 people applied for those 13 positions, which combine on the job training with academic learning as the apprentices work towards achieving a Level 2 NVQ in Rail Engineering Track Maintenance during the next 14 months.
This latest cohort of apprentices builds on a robust training agenda within Vital Human Resources, which possesses an outstanding track record for delivering talent at all levels to the rail sector, with a number of its ex-apprentices continuing to climb the ranks today.
During the first six weeks of the programme, the cohort will develop the basic skills and competencies required to build a successful career within the rail industry, combining classroom techniques with hands-on training delivered on a replica track environment at Vital's headquarters. This first phase is delivered in partnership with Morson Trainin,g in preparation for the apprentices to embed themselves into gangs and gain first-hand experience and learning on a live railway as they are mentored alongside skilled operatives.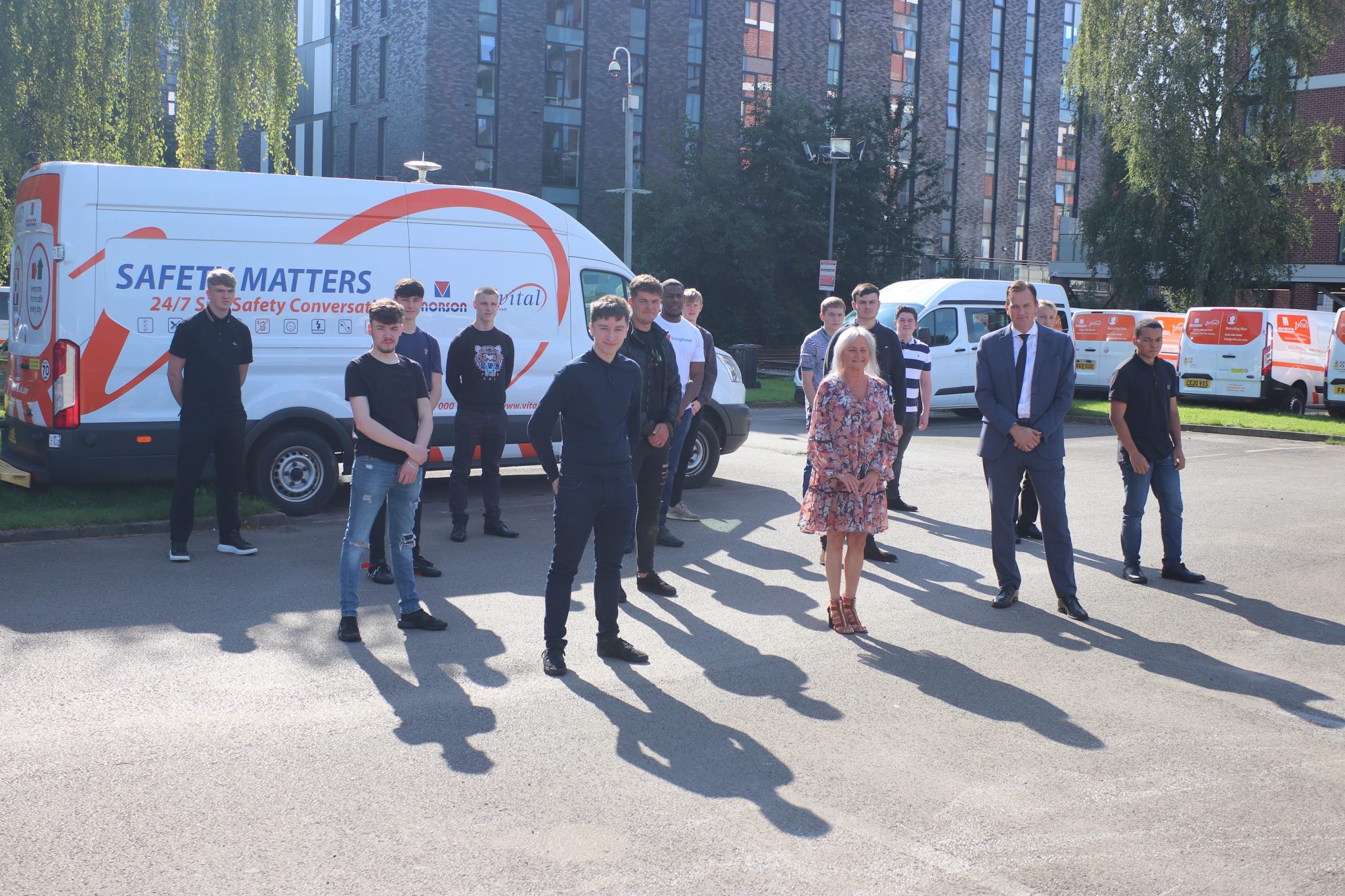 Gary Hardaker, executive director at Vital Human Resources, said: "Creating jobs, especially for younger people, is an economic priority and it couldn't be a more exciting time to enter the rail industry.
"Despite the backdrop of COVID-19, the sector is booming thanks to a significant programme of investment which has only been bolstered by the Government's commitment to 'build, build, build'. The infrastructure market is crucial to boosting the economy and upskilling the next generation of talent to ensure we have the pipeline of resources to deliver such important programmes of activity is a key part.
"Our commitment to supporting the next generation is what makes our apprenticeship programme so successful. Some training schemes are simply a 'box ticking' exercise but we invest significantly in our people and have developed a comprehensive programme, taught by industry experts, which gives our apprentices the essential skills to get ahead in their careers and ensure they add true value to our operations and our clients' programmes.
"Our apprentices have the opportunity to work on some of the UK's biggest and most exciting infrastructure programmes – such as HS2 – and we must attract and train skilled talent today to ensure we have the resource to deliver such complex programmes. It's no secret that the rail industry is facing a shortage of talent and a rising age profile, which are just some of the reasons why programmes like HS2 now mandate strict skills, employment and education (SEE) outputs on their supply chain to ensure they are used as a vehicle to overcome industry-wide issues.
"Developing the talent required to deliver the Government's infrastructure agenda is part of our DNA and unlike some volume and low-skilled apprenticeship programmes, which are driven by commercial gain, we choose to keep our cohorts small so that we can ensure their training acts as a springboard into the sector and lays the foundation for the rest of their working life."