A £600,000 restoration project on Preston station's glazed frontage has seen the North side of the 140-year-old station transformed with new glazing and a specially designed window frame system.
The wooden frames on the listed building were last upgraded in the 1960s, so were now badly rotten, making panes of glass vulnerable to falling out in bad weather.
Network Rail worked closely with conservation experts to replace the wood with an identical-looking modern aluminium frame, and poly-carbonate windowpanes have been installed. This means that the side of the roof – the gable end – will need much less maintenance in future and will make the modern glazing safe and secure for decades to come.
Network Rail scheme project manager Carl Simpson said: "Preston station is one of the jewels in the North West railway's crown, so we had to get new gable end looking identical to how it was originally. The wooden-frames and glass were in a sorry state and needed a 21st century solution to fix a 19th century problem.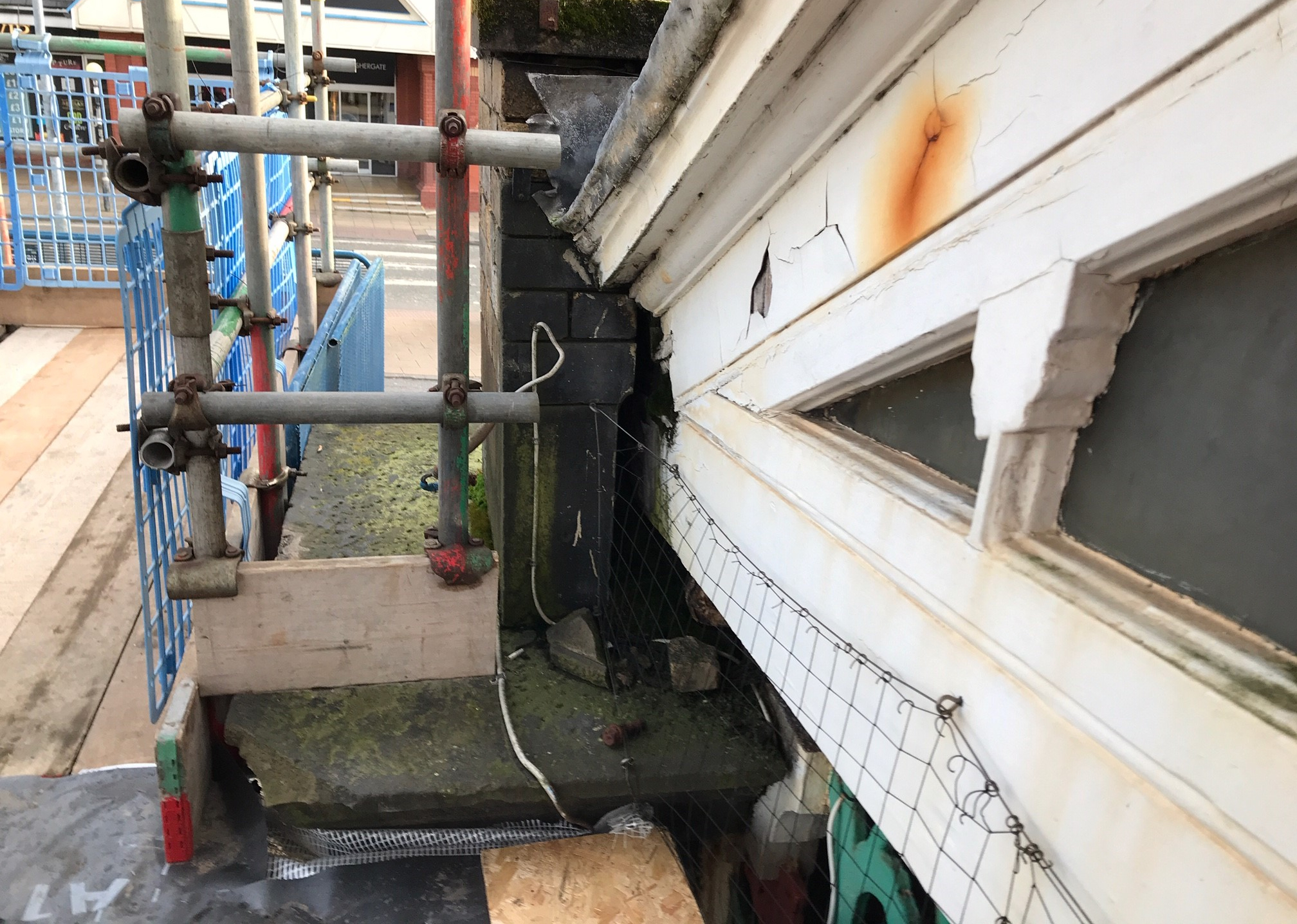 "We worked closely with Preston City Council's conservation officer to make sure our upgrade was spot on. We're glad they could see the benefit in changing from wood to aluminium, and from glass to poly-carbonate, so this Great North Rail Project investment could secure the station frontage for passengers and people in Preston for years to come."
Work to replace the 'gable end' was challenging as it is 14 metres above several tracks on the West Coast main line – one of Europe's busiest mixed-use passenger and freight railway lines. A massive 150-tonne scaffolding structure was built in just 36 hours when the railway was closed over Christmas 2019. This meant engineers could carry out work safely above the 25,000-volt overhead power lines which power trains.
The roof upgrade was completed in 24 weeks. It saw the removal of the old 'gable end', designing of the replacement, repairs to the main structure and installation of the glazing system itself.