Birmingham City Council's planning committee has approved plans for Moseley station, which means that all three proposed stations on the Camp Hill line – Moseley, Kings Heath and Hazelwell – now have planning permission, marking a major step forward for plans to reopen the line to passenger services.
Plans for the new Moseley station include platforms with a canopy, stairs and lifts, a forecourt dropoff/pick up area, covered cycle storage, lighting and CCTV installed.
Transport for West Midlands (TfWM), which is part of the West Midlands Combined Authority (WMCA), and the West Midlands Rail Executive (WMRE) consulted widely with the community, including the Moseley Forum and Moseley Regeneration Group, before submitting the plans.
Following that consultation, a traffic light junction at the station entrance with St Mary's Row was replaced with a roundabout.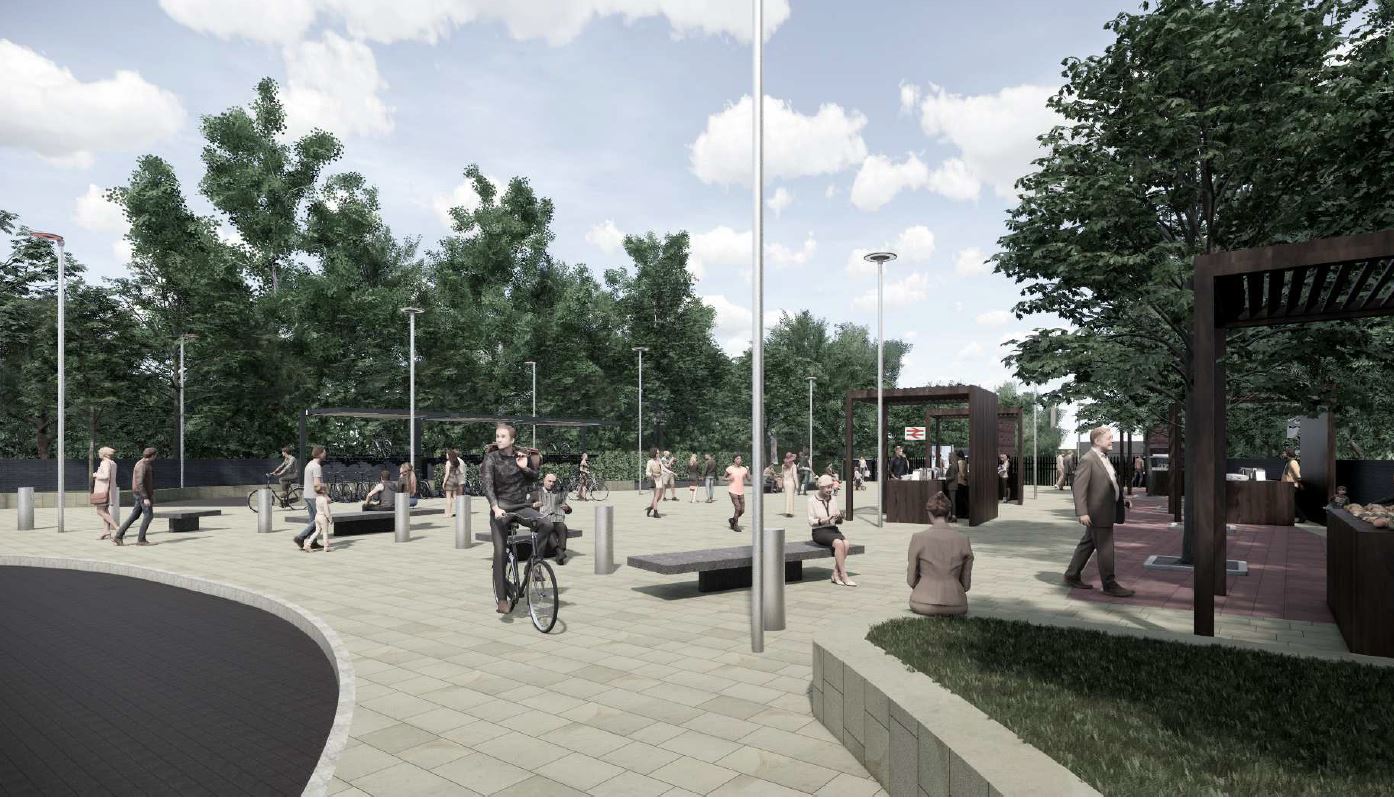 Welcoming the decision, David Isgrove, chair of the Moseley Forum, said: "This is fantastic news after years and years of hoping and waiting. The opening of the railway station will be of great benefit to the community.
"And we'd really like to thank all those involved in getting this decision through, from our own community groups, such as the Moseley Society and the regeneration group, to members of the Moseley Forum and to our councillors and Mayor Andy Street."
Mayor of the West Midlands Andy Street said: "The community was overwhelmingly supportive of reopening the Camp Hill line to passenger services for the first time since the Second World War.
"But they did raise some concerns about the traffic light junction and we listened, looked again and found we were able to redesign the entrance.
"The new station at Moseley will provide residents with easier and faster connections to Birmingham city centre and the wider West Midlands and now with planning permission secured for all three stations we can move on to the next stage.
Transport for West Midlands (TfWM) and the West Midlands Rail Executive (WMRE) along with rail industry partners including Network Rail and West Midlands Trains are leading the development of the new stations.
Cllr Ian Ward, WMCA portfolio holder for transport and leader of Birmingham City Council, said: "These long-awaited stations will offer commuters in south Birmingham an alternative to sitting in traffic on the busy Alcester Road and will play a major role in helping us reduce pollution and improve our air quality.
"This is just one part of our unprecedented investment in rail, tram, bus and cycling across the region which will help transform the way we travel."