Edinburgh-based railway company Assenta Rail has taken over the running of an established rail maintenance depot in Hamilton and is reviving its capacity to support the rail industry in Scotland.
Assenta Rail is making a significant investment in the depot, which will provide new employment opportunities for Scotland's experienced rail workforce.
In operation since 2001, Assenta Rail is well established in the luxury train sector in the UK and Europe. However, the recent closure of Scottish rail depot facilities has made it increasingly difficult to find suppliers with the capacity to undertake engineering and maintenance works locally. Facilities as far afield as the south of England are used to service the needs of operators of Scottish rolling stock, adding significant costs in transport.
Commercial director Jonathan McIntosh said: "We had been frustrated by the gap in options to get rail vehicle engineering work done in Scottish rail depots, so this prompted us to secure the depot in Hamilton and revive its capacity.
"As only the second independent rail vehicle maintenance depot remaining in Scotland, we are now in the position to provide competitive opportunities for train operators with a focused support to the Scottish rail sector.
"Our plan includes expanding the maintenance sheds and depot facilities. We have already introduced a 25-metre heated spray-paint shop that tackles everything from minor collision damage repairs to full vehicle livery.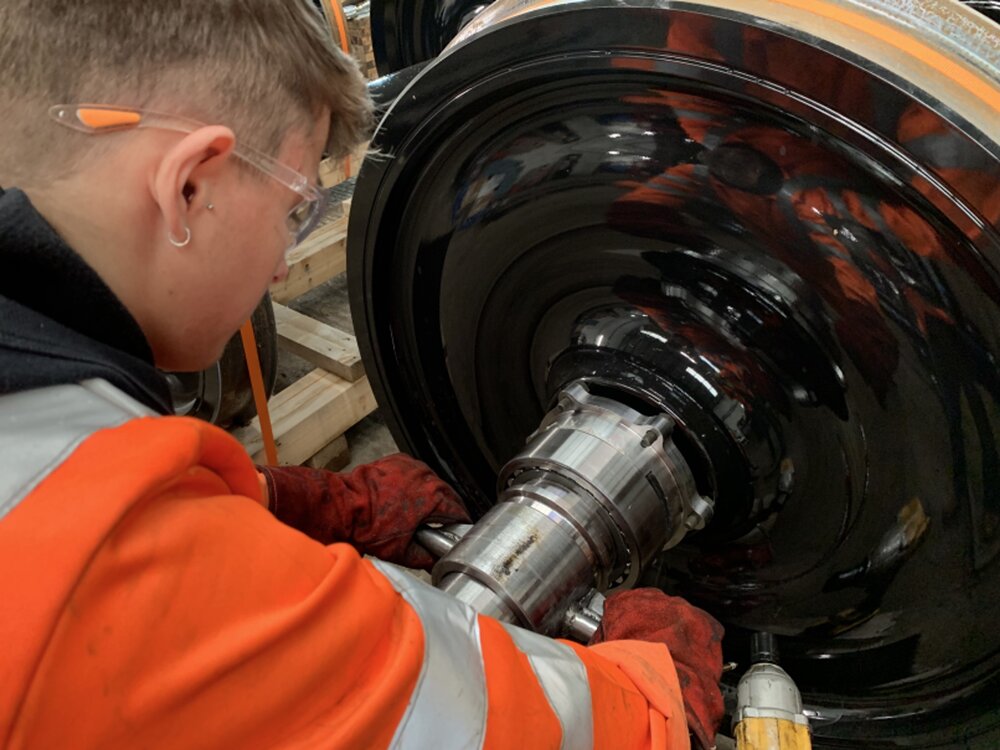 "We want to supplement our existing workforce and bring in the next generation of rail engineers, through an apprenticeship programme, to help secure the future of railway engineering in Scotland and to strengthen the local economy."
Assenta Rail is the only certified Entity in Charge of Maintenance (ECM) based in Scotland and is formally approved in the UK and Europe.
The Hamilton Maintenance Depot is Level 4 maintenance approved. It carries out many heavy maintenance tasks and is also certified by the Office of Rail and Road as a Light Maintenance Depot.