The COVID-19 pandemic has necessarily meant stricter cleaning regimes on trains and in station, a task which falls to the dedicated men and women of the cleaning teams.
In recognition of this, visitors to Bournemouth station are being met with a series of new posters paying tribute to South Western Railway's (SWR) cleaners.
The Cleaner and Cleaner campaign, which is the result of a collaboration between SWR and strategic design consultancy DK&A, highlights the sterling work of the cleaners, who have worked harder than ever in recent months to keep customers safe.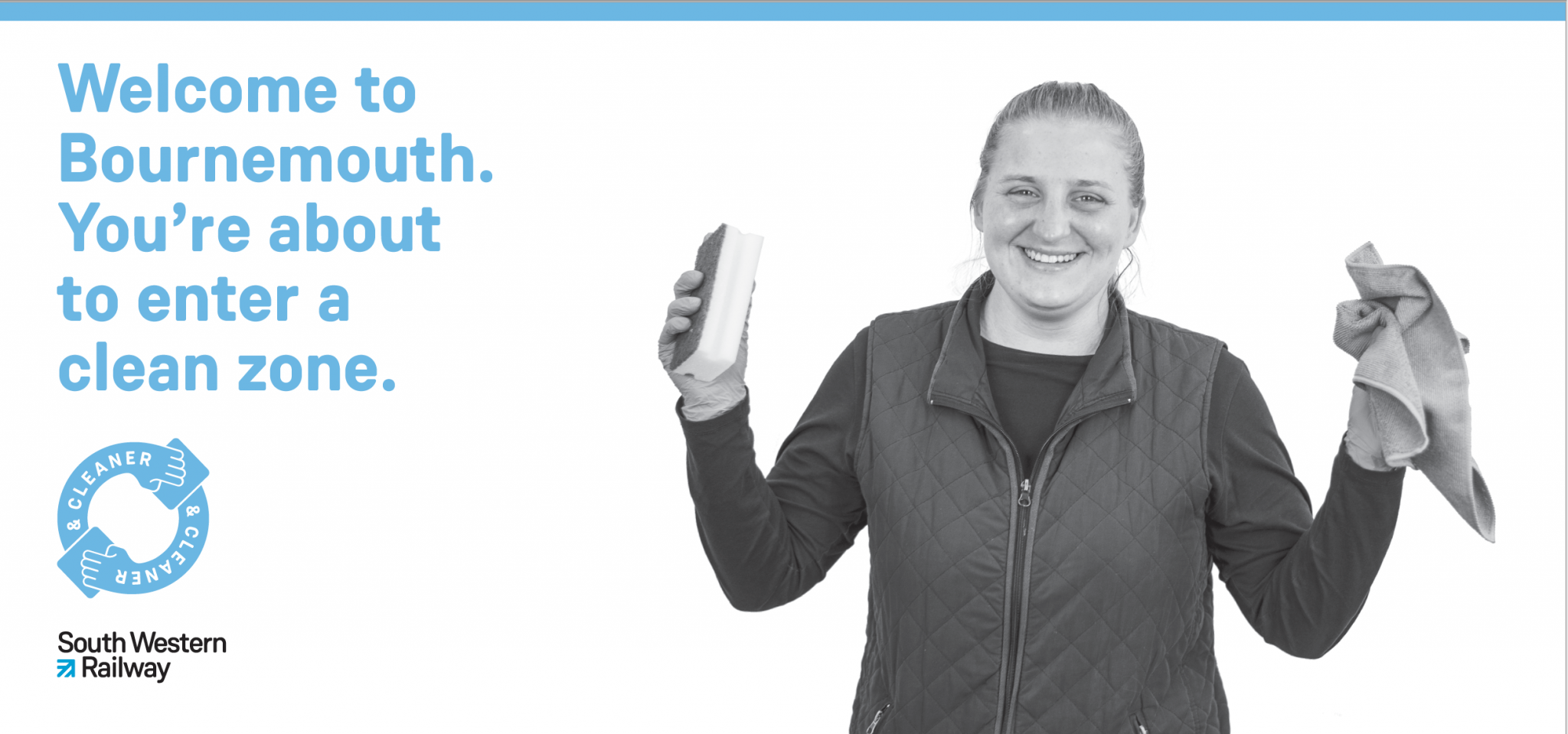 One of the new eye-catching posters features one cleaner holding a broom, with the caption: 'Welcome to Bournemouth. We keep cleaning so you can keep travelling'. Another simply says: 'You keep handwashing, we'll keep disinfecting'.
The campaign is not only intended to highlight the exceptional work of cleaning teams, but also provide customer reassurance and urge people to take some simple steps to protect themselves and others.
SWR has radically increased its cleaning activity since the start of lockdown over six months ago, with cleaning teams now regularly using a powerful sanitising product which provides strong, long-lasting antimicrobial protection against a range of bacteria, viruses and pathogens.
Cleaners have also been paying particular attention to regular touch points such as ticket machines, grab handles, stair handrails and door buttons.
The campaign launch comes after DK&A conducted a wide-ranging research exercise which considered the views of a variety of internal and external stakeholders to gauge customer needs.
Alan Penlington, South Western Railway's director of customer experience, said: "Since the outbreak of coronavirus, key workers from across the rail industry have gone above and beyond to help keep our customers safe. Integral to this work has been our heroic cleaning teams, who have worked night and day to dramatically enhance our cleaning regimes.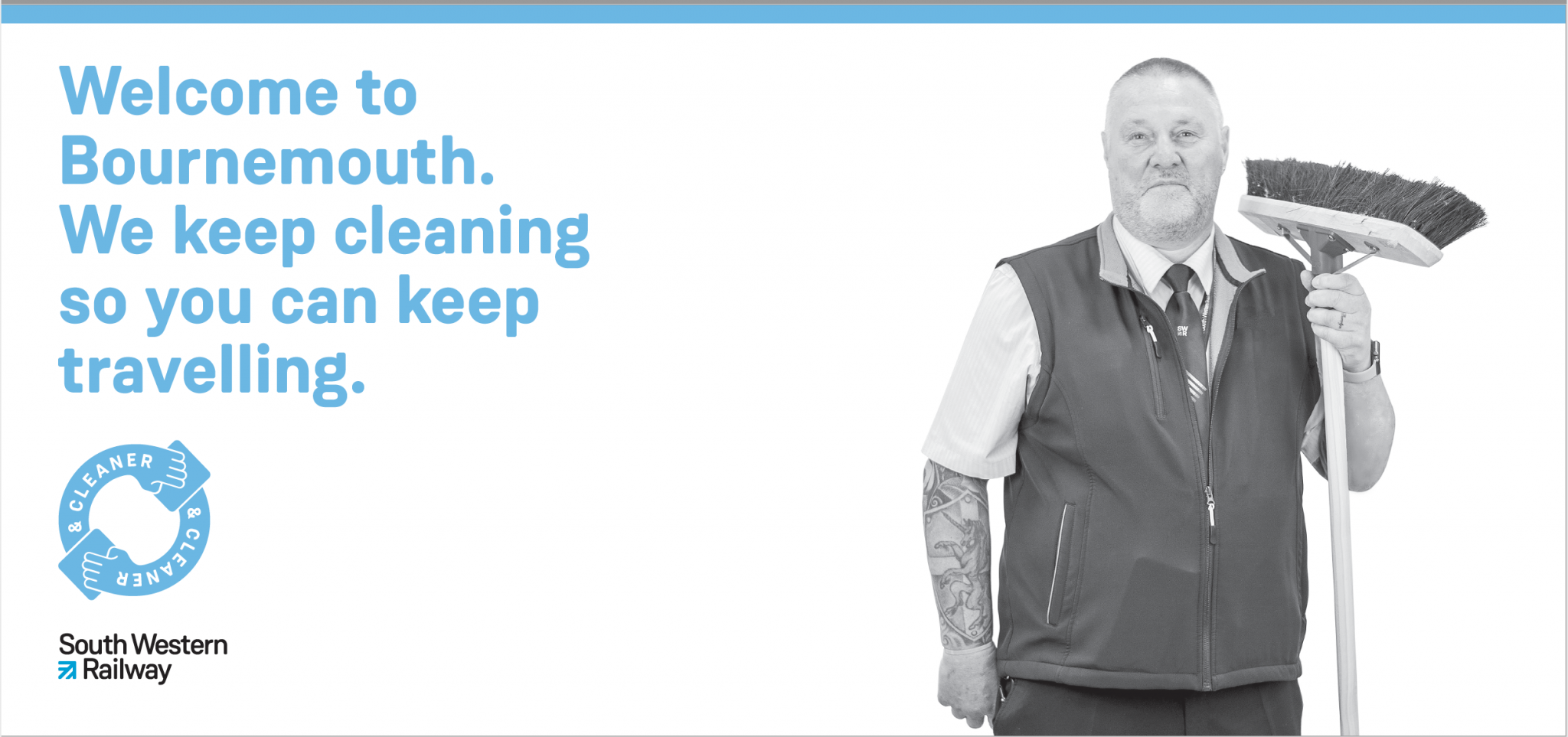 "It is entirely appropriate for Bournemouth station's cleaners to be recognised in this striking way, and we want these posters to remind our customers that we are doing everything we can to keep our stations and trains as safe as possible.
"We need everyone to play their part in keeping our passengers and colleagues safe. We're asking all of our customers to regularly wash their hands, keep their distance and wear a face covering unless exempt".
David Kester, DK&A's managing director, added: "We were looking for ways to raise awareness of the new cleaning regime at SWR so that we might reassure customers and nudge practical actions that can keep us all safe to travel. The inspiration came directly from front-line staff at Bournemouth who helped us shape the concept."