Twenty years ago, on 17 October 2000, a train derailed just south of Hatfield station while travelling at around 115mph. Four people died, 70 were injured.
The accident was caused by rolling-contact fatigue (metal fatigue) of the left-hand rail, which broke as the train passed over it.
Railtrack (the private infrastructure operator) and Balfour Beatty (the contractor responsible for track maintenance on that line) were found guilty of breaching health and safety laws. Railtrack was forced by the government into administration, and publicly owned Network Rail was established. One of its first acts was to take track maintenance away from private contractors and bring it in house. Safety standard have risen since that time.
Now, on the anniversary of that fateful crash, trade union TSSA has concerns that Network Rail's current Putting Passengers First (PPF) project could lead to divergent and lower safety standards and is calling for consistent standards to be followed at all times.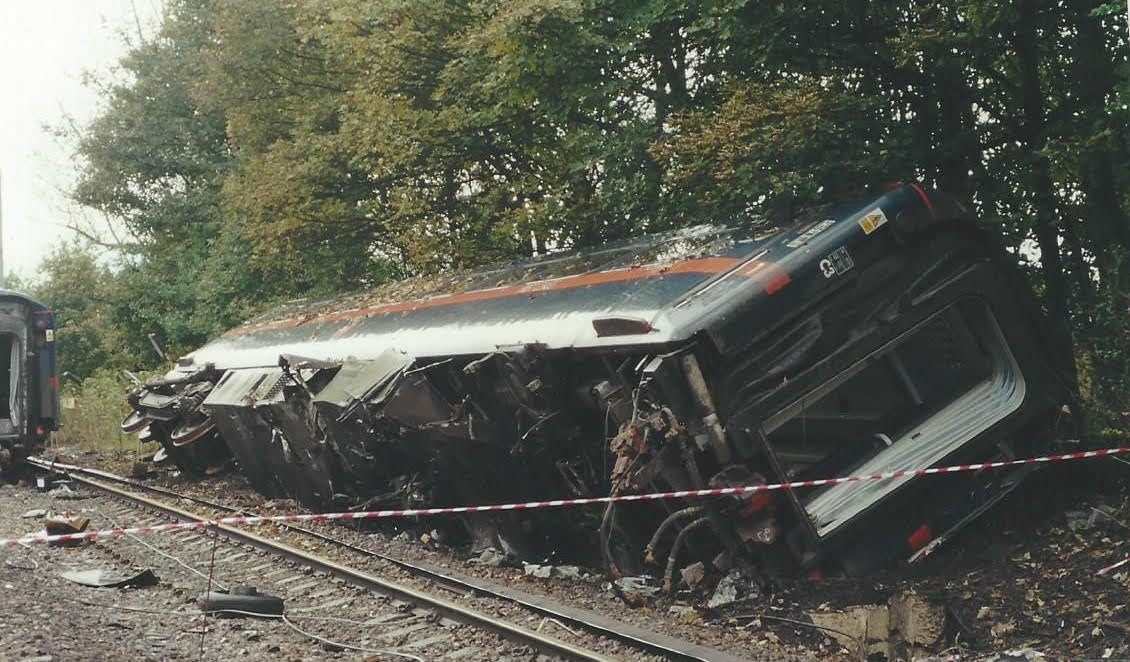 Manuel Cortes, TSSA general Secretary, said: "On this anniversary of the Hatfield crash, we remember the victims of the disaster and we send our condolences to their relatives whose lives were shattered by their loss.
"Hatfield must be a constant reminder of the failure of rail privatisation. The safety of passengers is too important to leave to the market. Hatfield happened because penny pinching private companies who put the interests of their shareholders before those of the travelling public resulted in poor maintenance practices. Profit was put before safety.
"The takeover of Britain's rail infrastructure by publicly owned Network Rail took the profit motive out of maintaining and running our tracks, and since then safety standards have dramatically improved. But we must remain vigilant.
"Just over a year ago we saw the tragic deaths of two Network Rail maintenance workers at Margam, near Port Talbot in South Wales. Progress has since been made when it comes to keeping people safe working on the tracks, with downward trends in the use of unassisted lookouts and more technology to drive safer solutions.
"However, risks to track workers remain too high, with many near misses and we have ongoing concerns that Network Rail's devolution project 'Putting Passengers First (PPF)' will lead to divergent safety standards across the railway.
"Together we must keep pushing for ever greater progress to save lives."
Rail regulator the Office of Rail and Road (ORR) also marked the occasion. HM Chief Inspector of Railways, Ian Prosser CBE, said: "Our thoughts and prayers are with the families and loved ones of those who tragically lost their lives and were injured 20 years ago today in the Hatfield train derailment.
"We also remember the many people in the railway family, including our own inspectors, who played a part in the response that day and subsequent investigation that took place to ensure lessons were learned.
"Significant improvements to safety have been made since, and partly as a result of, Hatfield and the railway today is one of the safest in Europe. This bears testimony to the great efforts made across the industry over the past decades."
Mark Phillips, chief executive officer of RSSB (the former Rail Safety and Standards Board), commented: "Back then, I was based at Railtrack's East Anglia region and, along with others, I supported the initial response by going to the site that day. To bear witness to the aftermath of a major derailment, which had caused loss of life, was chilling and saddening. But then what follows is a sense of focussed determination to get to the bottom of what went wrong.
"Key lessons from Hatfield have been learned and re-learned. Broken rails have fallen from a 40-year average of 750 a year to an eight-year average of around 150. Asset data is monitored closely and risk-based interventions can be made by infrastructure managers.
"Significant progress has been made in making the railways safer than they were 20 years ago. This includes better crashworthiness of rolling stock, improvements to operational safety, signalling and control systems.
"Additionally, there have been big improvements in the way the rail industry works collaboratively across company boundaries to improve safety performance—a common uniting goal. There is a shared commitment to monitor the risk, to use research and analysis to get to the underlying causes of problems and identify solutions.
"Today we remember the tragedy, its impact on human life, the lessons that we learned, and our ongoing determination to improve safety on our railways together."