A consortium of eight partners that is developing an advanced drone system has won a share of £30 million from the Future Flight Challenge, a proportion of which has been allocated to address the COVID-19 pandemic.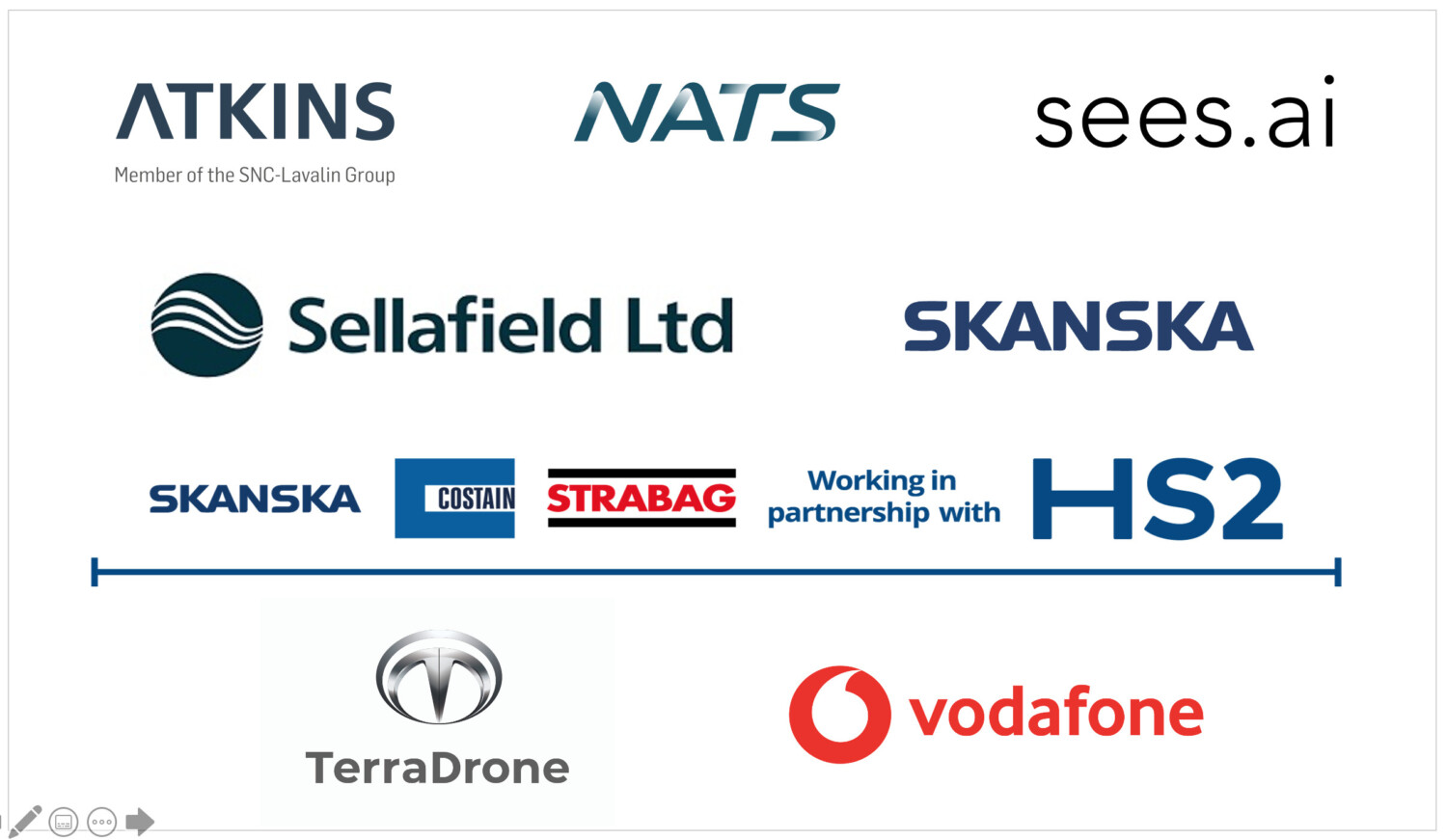 Led by sees.ai, the consortium, which includes HS2 delivery team Skanska Costain STRABAG, is working to facilitate pilotless drone access to the hardest to reach areas of industrial landscapes, providing for better and faster exchange of information between offsite and onsite teams; helping increase productivity, boosting health & safety of onsite workers; and reducing the number of visits to site overall.
The funding demonstrates the value this new technology can bring to the industry to tackle current challenges.
UK based sees.ai was founded in 2017 by four leading engineers, from Apple, CERN, McClaren and hedge funds, with sector leading experience, including the delivery of a Formula One World Championship and two America's Cups. The technology is an enterprise command and control service provider, able to support industrial and engineering industries to overcome modern challenges to their productivity, including those thrown up by the pandemic.
The consortium's solution teams human pilots operating beyond visual line of sight (BVLOS) in a control room with highly-automated drones on the client site to enable the remote execution of complex, close-quarter missions on industrial sites. This solution unlocks the remote capture of aerial data at enterprise scale for the first time.
NATs, the UK's main air navigation provider, and Vodafone are technical partners for the project. sees.ai's solution will be operated by Terra Drone, one of the world's leading drone service providers, for tests with end-clients Skanska; Skanska Costain STRABAG working in partnership with HS2; and Atkins. Sellafield's in-house drone team will test the sees.ai solution on their site. These companies see the value in aerial intelligence but have been unable to access it at the scale and quality required. For them, the sees.ai solution is a potential way forward.
sees.ai CEO, John McKenna, said: "As the COVID-19 crisis continues, there is mounting pressure to keep our construction sites, industrial sites and infrastructure running, while protecting people's health. Our solution will bridge the gap between offsite and onsite teams, allowing crucial work to continue and increasing productivity, without risking people's safety."