The Grade II listed footbridge at Prudhoe station has been opened for passengers after a major project to strengthen, clean and repaint it.
Work began on the £500,000 refurbishment to restore the bridge to its former glory in July. Network Rail teams lifted it out in sections so the improvements could be carried out off site, keeping disruption to passengers to a minimum.
Once the bridge was removed, the bridge was sandblasted to remove the layers of old paint and strip it back to bare metal. This meant teams could carry out detailed inspections to find out where further strengthening and repair work was needed.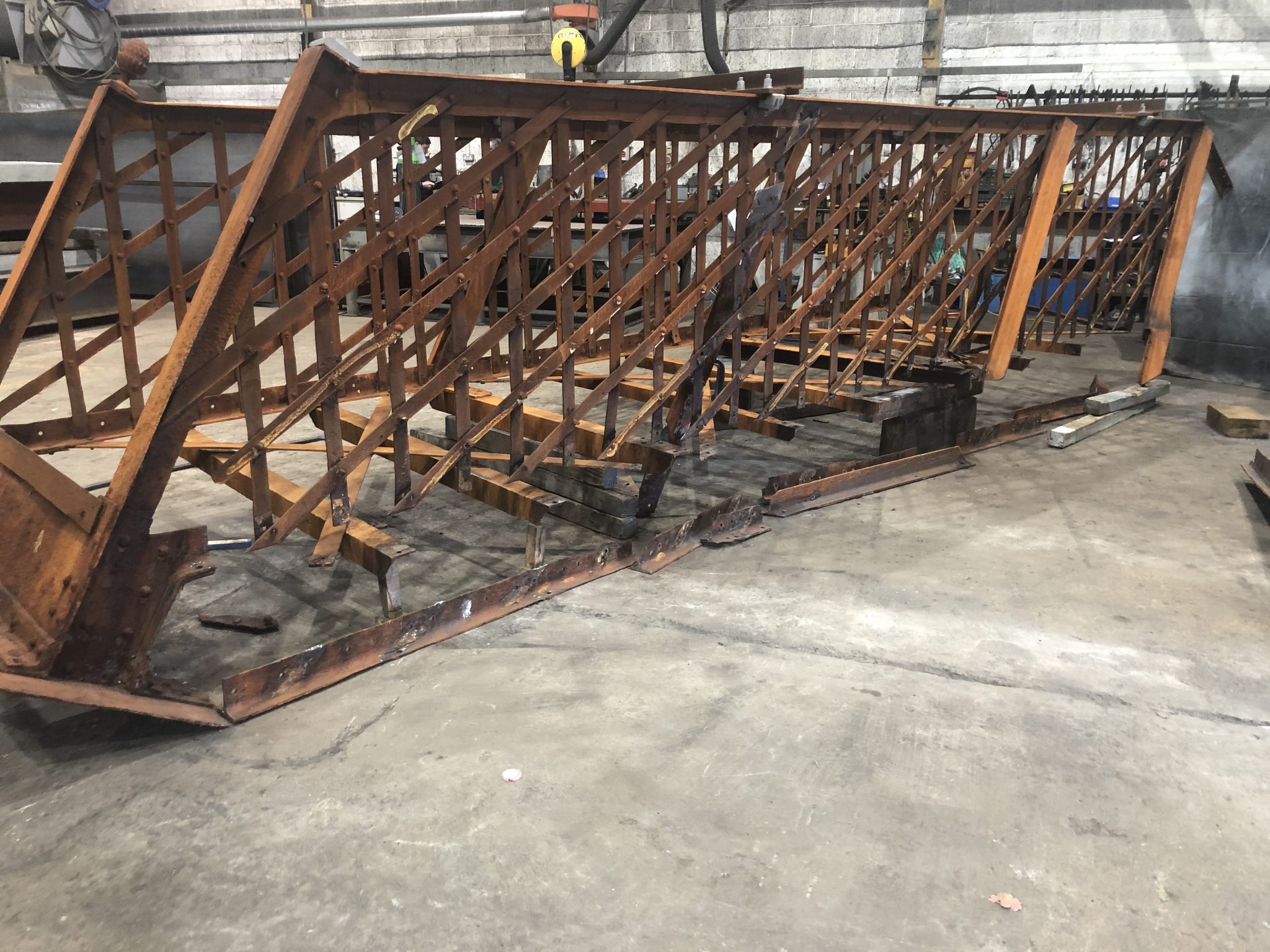 The work was done carefully to preserve the heritage of the footbridge and where possible, new material to strengthen the bridge was put over the original metal.
After new coats of paint, the fully refurbished bridge was put back in place at the station earlier this month. The final stages of the project involved installing the new floor surfacing on the bridge before it could open for passengers.
Whist the footbridge was having its transformation, passengers could access both platforms via the pedestrian footpath over the level crossing at the station.
Paul Rutter, route director for Network Rail's East Coast Route, said: "The transformation of the footbridge at Prudhoe station is astounding and it's great that this work has been completed in keeping with its heritage.
"It's so much more than a fresh coat of the traditional red and white paint. Our teams have looked closely at every detail and restored the bridge back to its former glory.
"We want to thank passengers for their patience whilst temporary changes were made in the station. Now the footbridge is back in place, it can be used by passengers for years to come."