Chancellor Rishi Sunak has delivered his 2020 Spending Review, stating that his immediate priority was to protect people's lives and livelihoods as the country continues to battle the outbreak – allocating £55 billion to tackle the virus next year.
He also set out how the government would deliver stronger public services – honouring the promises it made to the British people with core day-to-day departmental spending growing by £14.8 billion in cash terms next year compared to 2020/21. From 2019/20 levels, that is an average growth of 3.8% a year, the fastest rate in 15 years.
The Chancellor also announced how the government would deliver the next stages of its record investment plans in infrastructure to drive the UK's recovery and level up for a greener, stronger future with £100 billion of capital spending next year and a £4 billion Levelling Up Fund.
The National Infrastructure Strategy, published alongside the Spending Review, states that the government will seek to address the long-term issues that have held back UK infrastructure. These issues include 'stop-start' public investment, insufficient funding for regions outside of London, slow adoption of new technology, policy uncertainty that undermines private investment, and project delivery plagued by delays and cost overruns.
It also states that the government wants to transform the way infrastructure projects are delivered in the UK. This will be achieved through wide-ranging reforms from speeding up the planning system, to improving the way projects are chosen, procured and delivered, and greater use of cutting-edge construction technology.
Setting out the budgets for government departments and devolved administrations' block grants for 2021/21, the Chancellor of the Exchequer Rishi Sunak said: "Today's Spending Review delivers on the priorities of the British people. Our health emergency is not yet over, and the economic emergency has only just begun; so our immediate priority is to protect people's lives and livelihoods.
"But today's Spending Review also delivers stronger public services – paying for new hospitals, better schools and safer streets. And it delivers a once-in-a-generation investment in infrastructure. Creating jobs, growing the economy, and increasing pride in the places people call home."
His announcements covered government spending across all departments. Some observers criticised the Review for not being strong enough on the green agenda, and for cutting overseas aid from 0.7% of gross domestic product to 0.5%, saving £4 billion the Chancellor could then use elsewhere.
Rail
Looking at his comments on rail, the Chancellor said that the economic recovery from Covid-19 must work for everyone in the UK and the Spending Review (SR20) will target investment to support regional cities as engines of growth through the Transforming Cities Fund and intra-city transport settlements; rejuvenate towns and communities in need in England through the Towns Fund; and ensure each place is well connected through increased investment in road, rail and broadband.
He said that he would create a new infrastructure bank, to catalyse private investment in projects across the UK, and bring in a comprehensive set of reforms to the way infrastructure is delivered.
He pledged £12.8 billion to keep the country's transport networks moving, so that those who need to travel can do so safely and reliably. This includes an estimated £8 billion for rail passenger services in England and £4.8 billion of further support, including for buses, light rail, cycling, and Transport for London. He deemed it essential that the country's transport system continues to allow people to make their journeys safely and reliably, and will provide funding to support public transport services, including allocating over £2 billion to the Department for Transport to ensure continued operation of the railways in 2021-22.
Regarding capital expenditure on infrastructure, he confirmed over £58 billion of investment for road and rail, levelling up across the country. A new Levelling Up Fund, worth £4billion for England, is expected to attract up to £0.8 billion funding for Scotland, Wales and Northern Ireland. This will invest in local infrastructure that has a visible impact on people and their communities and will support economic recovery, and specifically will invest in a broad range of high value local projects up to £20 million, including railway station upgrades.
The Spending Review also confirmed that the government will finance the completion of Crossrail and fund East West rail as far as Bletchley.
Industry response
The railway industry was quick to respond. Darren Caplan, chief executive of the Railway Industry Association, said: "It is positive to see the continued commitment by Government to transport infrastructure, with the announcement today of a new infrastructure bank, the publication of a National Infrastructure Strategy, the commitment to publish an updated infrastructure pipeline, and a £4 billion fund for local improvements. In the coming years, investing in rail will be vital and, as outlined in our recently published '10 reasons to invest' report, we should be confident that following the Coronavirus pandemic, passenger and freight numbers will return to the network.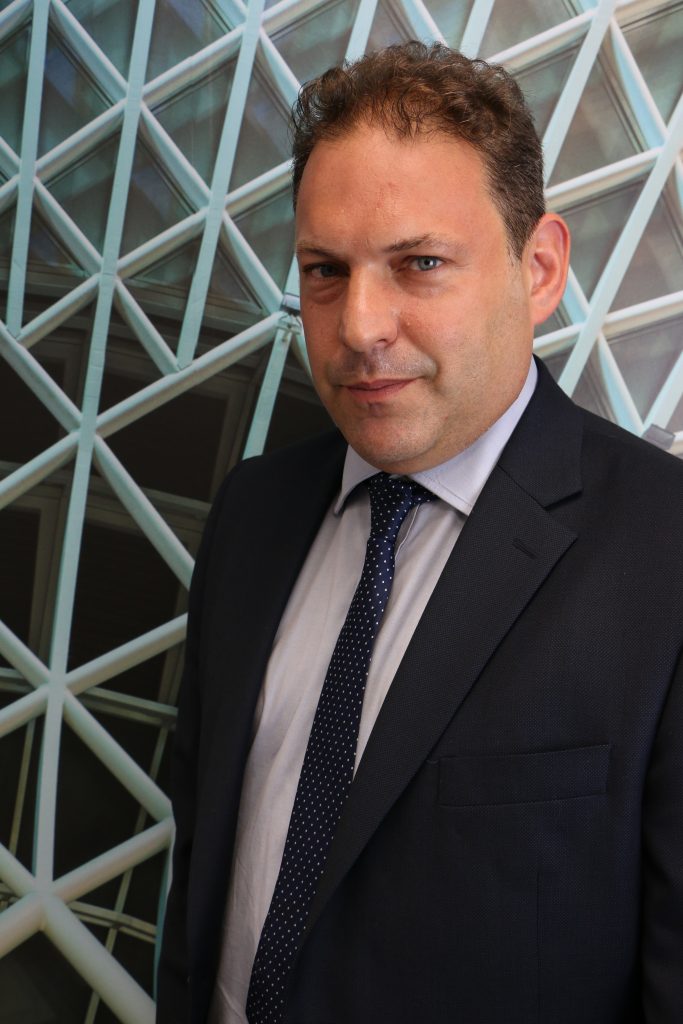 "We look forward to seeing the National Infrastructure Commission's Integrated Rail Plan on HS2, Northern Powerhouse Rail, Trans Pennine Route Upgrade and Midlands Rail Hub, and the outcomes of the Williams Review into the structure of the industry. In this time of such uncertainty, clarity and visibility from Government is essential, so publishing these plans and updates on key projects will ensure the rail industry is able to prepare and deliver, ultimately supporting the 'Build Back Better' agenda and the economic growth and investment the UK needs right now.
"However, the Railway Industry Association and its members will be concerned today that the Spending Review didn't provide an update on specific rail schemes, particularly those in the Rail Network Enhancements Pipeline. We have been campaigning for Government to 'Speed Up Rail Enhancements' as part of our SURE initiative, but we have now been waiting over a year to hear news about what enhancements projects are going to be taken forward and when. Despite supposedly around 80 schemes on this list, we are still no nearer knowing which ones are to be progressed. We urge the Government to publish its update on the RNEP as soon as possible."
Colin Wood, AECOM's chief executive for Europe, commented: "On first reading of the National Infrastructure Plan, I'm pleased to see that the government remains committed to investing £500m to restore transport services previously lost in the Beeching cuts, including the opening of the Ashington-Blyth, Northumberland line. As a key member of the partnership that will deliver this 'Project Speed' rail upgrade, my AECOM colleagues and I look forward to seeing this innovative project delivered; creating jobs, connecting communities and setting the example for other Beeching reversals.
"On funding, it's encouraging to hear plans for a dedicated Infrastructure Investment Bank, something that we and many voices in our industry have been championing for some time. The government must be open to creating and attracting new ways of financing our infrastructure, and detail depending, this should go some way in helping us drive more private cash into our projects.
"What we need to see between now and the Chancellor's next fiscal statement are the details and decisions that are buried in the National Infrastructure Strategy. How is procurement going to change for the better, details on changes to the Green Book, how is the infrastructure bank going to work and confirmation and swift adoption of key recommendations such as the integrated rail plan."