To celebrate St Andrew's Day, London North Eastern Railway (LNER) has released a new design of face mask, this one featuring a unique hand-illustrated stag to celebrate St Andrew's Day.
The new design is the sixth addition to the already popular collection of a regionally inspired facemasks, all of which have been artistically crafted to celebrate some of the most popular destinations on the LNER route.
The stag design has been created to represent one of the most iconic creatures from wildlife in Scotland and features against a vibrant Scottish blue background.
Customers travelling between Edinburgh and Inverness or Aberdeen regularly enjoy the spectacle of local wildlife from the comfort of their seat when onboard.
Kate McFerran, communications director at LNER, said: "This St Andrew's Day, we're proud to share this uniquely-crafted stag illustration as the latest face mask in our collection. Following the success of other regional face mask designs, we hope it will prove a popular addition to the collection by celebrating the beautiful wildlife across Scotland.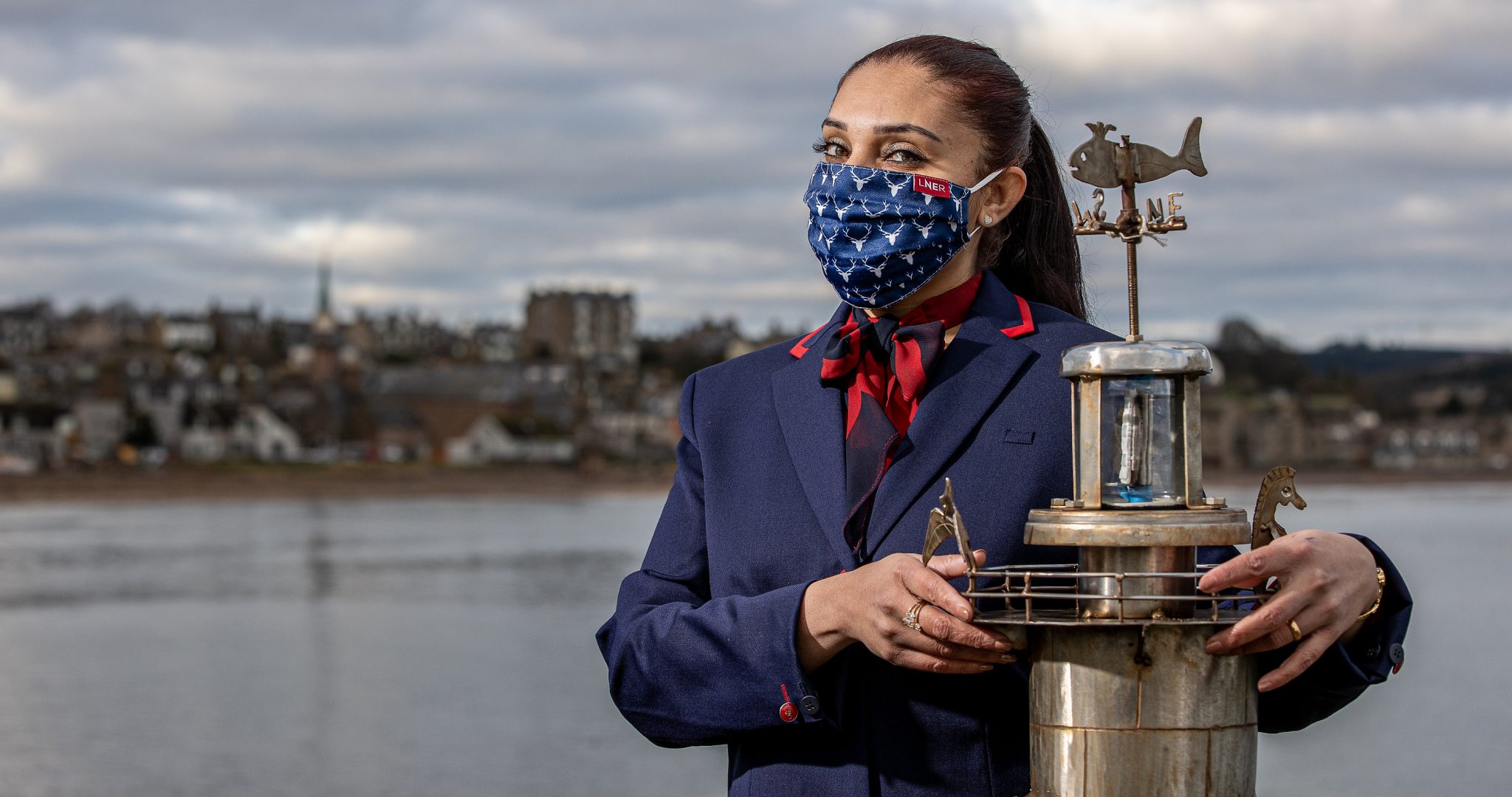 "We know how passionate our customers and colleagues are about the great towns and cities of the LNER route. With face coverings compulsory on all rail services in the UK, we want to ensure that customers and colleagues can travel safely and in style."
Since the first masks in the collection launched back in July almost £30,000 has been raised for LNER's charity partner, the Campaign Against Living Miserably (CALM) from their sales.
Brunette Pereira, LNER Production Assistant from Aberdeen was invited to model the mask and said: "It's fantastic to see such a striking design being unveiled to celebrate St Andrew's Day and one that instantly reflects Scotland.
"I'm delighted to be involved in the launch and to raise much needed funds for our charity partner, CALM in support of suicide prevention."
The reusable face masks are now available for customers to purchase online for use when travelling on train services, where face coverings are now mandatory in Scotland and England.
As well as this latest addition, customers can select a uniquely designed thistle, Tyne Bridge, Yorkshire Rose or London Eye face mask, alongside an LNER Azuma design.
The masks have been locally produced and distributed as LNER continues to support communities and businesses across its route.