The rail industry has a seemingly eternal problem with attracting women and ethnic minorities into engineering roles.
Rail is not the only industry to have this challenge, but it seems particularly bad at it. Clive Kessell, covering the Rail Industry Association annual conference for sister magazine Rail Engineer, found himself involved in discussions on how to improve diversity at all levels.
Skills, Opportunity, Inclusion and Diversity. Much is made of these four facets of modern-day society and how they feature in rail. They are, however, a growing concern in business life generally, and especially the engineering sector.
It is a fact that the country is desperately short of qualified engineers, something like 50,000 more will be required in the next decade if the major infrastructure projects are going to be delivered by a home-grown workforce.
Why should this be when, half a century ago, engineering was seen as an attractive career, with the UK in the premier league of nations in the development of technology?
For rail in particular, the industry is perceived to be dominated by white, middle-aged men in the management echelons, but is this true?
The female perspective
At the recent Railway Industry Association (RIA) conference, a panel session chaired by Dyan Crowther, CEO of HS1, looked at some of the truths and myths. The proportion of women occupying senior posts in the rail industry is seen as being below the already-poor national average.
In HS1, around 50 per cent of the senior team are women, no doubt due to Dyan's efforts, and many of us will know names of women who have held or are heading up Train Operating Companies, such as Louise Cheeseman.
They are much less prominent in infrastructure, however.
It would seem that engineering, and rail engineering in particular, is not a discipline that readily appeals to girl school leavers or female graduates. Media studies, international relations, IT, law and the health service all seem to offer more appealing prospects.
The ones that do 'cross the line', and study engineering into a career progression, are very good at it and more than a match for most of their male counterparts. It should be an exciting time to take on a rail engineering role, what with HS2, East – West Rail and electrification yet women feature only on the margins.
Young people into rail
This is a different situation to females, even admitting that many of the latter will also be young. The chairman of Young Railway Professionals (YRP), George Chilcott, told of his university's graduate fairs, where rail was not prominent in selling a railway career. Many young people remain interested in trains (I was one of them several decades ago) but the industry as a whole is not cohesive enough to provide the broad-based training that used to happen on BR.
Sir Peter Hendy, chairman of Network Rail, subscribes to this view. There is a need to bring the industry alive and to strip out the orange workwear image. As Adeline Ginn from CPMS Group remarked: "Think of the career you want, and it will exist in rail."
Diversity
This is another banner which hits the headlines, but Florence Eshalomi, MP and London Assembly member, acknowledged that train crew, including drivers and station staff, are filled by a goodly proportion of people from mixed ethnic backgrounds. Higher up the supervisory and managerial layers, however, this proportion drops off quite quickly.
Railways should be a fun industry to be in, but how to make it more attractive? It is in the thick of some of the global challenges, climate change being one of them, where youngsters are known to have a particular concern.
Research in its widest meaning
Universities have taken over from the erstwhile BR Research department as the main instigators of rail innovation. The Universities of Leeds and Birmingham are two of them, and Clive Roberts, Professor of Railway Systems at Birmingham, comes into contact with many young people as part of the courses on offer.
Rail has to be put forward as a career that makes a difference and, whilst engineering is important, maybe rail should portray itself more as digitisation and transport.
Andrew McClean from the National Railway Museum emphasised that a museum is not all about the past. The showpieces and information on display at York and Shildon cover many decades, from the birth of railways through to the present day. Entrepreneurs from the past, such as Brunel and the Stephensons, may well inspire young people to want to be a part of the rail industry.
What is the solution?
There seems little doubt that many of the answers lie within the rail industry itself. There is no excuse for rail not to feature at university fairs and careers events. Schools, particularly where they exist in locations that have major rail employers, should be targeted for the apprenticeships and training schemes on offer. Derby has a regular event under the 'iRail' banner, where local schools are invited to attend. Pupils are able to talk to potential employers and groups are formed in a type of competition to see how they would solve specific rail problems.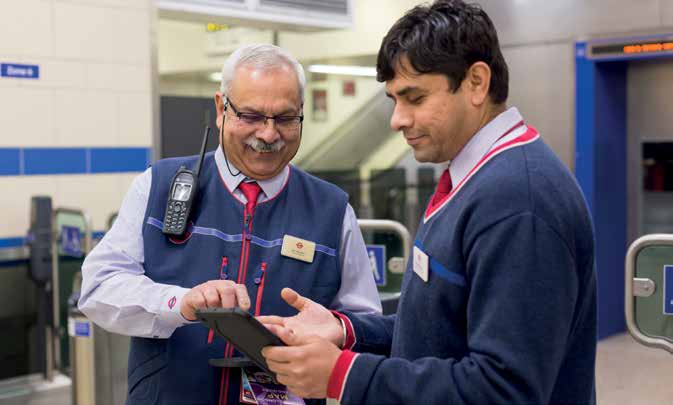 Obtaining qualifications is important, which is where universities and colleges running specific rail courses can be an encouraging factor. Getting the experience that BR once offered needs to be tackled. Could RIA facilitate students employed by one company to have a placement in other companies as part of their training? The professional Institutions with a rail bias (IRSE, IMechE Rail Division, RCEA, IRO) could well help with this.
For women, maybe, while the industry is tackling the problem of making it more attractive to study engineering, other opportunities should be explored as well. Project management has no gender or ethnic barriers, all it needs is a commitment to succeed. The message to the industry is one I often told my staff: "Don't tell me the problems, give me solutions."