A different way of thinking is transforming the fortunes of Northern Trains, where new possibilities are taking shape by bringing together a diverse range of talents.
Ten weeks into his new role as Director of Engineering at Northern Trains, Jack Commandeur is looking at the possibilities of making history. Attracted to Northern by the size of the challenge to transform the network, he's already encouraging others to see those challenges with new eyes.
Jack Commandeur joined Northern Trains in September 2020 from Hitachi Rail, where he had been group director of service and maintenance engineering. Before that, he had engineering roles at Virgin Trains East Coast and at Southeastern.
However, his engineering degree comes from Wits University – the University of the Witwatersrand, Johannesburg, South Africa. It allows him to step back and take a different perspective sometimes.
"In the UK, we have a unique relationship with our railways, something that was surprising to me as a native South African," he told RailStaff. "When it comes to rail in South Africa, there is far less a burden of history. In the UK, there is a lot of historical connection around the railways that shackles us, perhaps more than we realise.
"We are on the cusp of such big change. It's time to think differently about rail from a UK plc point of view – to think more boldly. We've got a lot of catching up to do here at Northern. The great thing is the whole philosophy is changing, and has to change, as we become more sophisticated as a business – we have to be better at thinking on our feet."
Radical change
Investment into rail in the North has resulted in a new fleet of 100 trains, as well as existing rolling stock, depot and system upgrades. But it's not just the kit and the technology that's being radically modernised at Northern, it's the entire culture, including ways of working.
"The intensity of the focus here within the engineering team at Northern has, quite rightly, been on the trains and the infrastructure," Jack continued. "But the next step, for us, is to balance this with really looking at the effectiveness of our business, to look at new ways of working, doing. To get into the habit of always asking ourselves 'why not' (rather than wondering why something won't work).
"It's easy to say that we're trying to build a brand-new future for rail travel, but the reality is that we'll only get to that point by making sure our business is as diverse and inclusive as the communities we serve.
"It's been a difficult couple of years. Stakeholders and customers have not been happy. To turn that around offers an enormous trajectory and, from an engineering perspective, a unique chance to get up close to the customer. You're not a step removed here. The impact of our work is felt by millions – and known to millions when people are sharing their experiences on social media."
Jack directly challenges the notion of careers in rail being as predictable as a well-run timetable.
"The intellectual content of our work, the intellectual horsepower we need, is far greater than it was. The balance of the intellectual versus the physical in engineering is rapidly shifting. We're going digital. We're talking about battery hybrid trains and hydrogen trains. We're aligning engineering to operations for better diagnostics, predictive modelling and systems harmonisation. That means working in engineering where there are a lot of skills being played through."
Making rail appealing
In some respects, the railway suffers from an image problem when it comes to recruitment. Despite how compelling Jack and his peers make it sound, the railway always seems to have a shortage of good engineers. And, with a workforce that seems predominately white and middle-aged, recruiting women and ethnic minorities to engineering roles can be a problem, even if they are available.
"I think there's still a 'safe and secure' school of thought," Jack continued. "I don't think people realise how avant-garde rail is, that it's more about needing a younger generation armed with laptops than more guys like me with spanners.
"At Northern we have a great apprenticeship programme, attracting new talent – often from diverse backgrounds representing our communities and customers – bringing different points of view, fresh energy and new skills.
"Digital technology drives our trains and operating systems. Information management is massive for us. That younger generation is coming through. People are beginning to see the scope we can offer.
"Our future success is not going to be an overnight success story. There are too many complex interdependencies for that. But that's the sell here, to be at the start of that journey and to be able to formulate what it's going to be."
Jack's colleague Andrew Marden, another former Virgin Trains East Coast manager who is now Northern's head of engineering transformation, agrees. Having been with the company for the last three years (and enjoying a welcome return to working in the region he's originally from), he's seen the business's transformation journey gather great momentum.
"We've got a very strong leadership team now, and a senior team that are very supportive of where we're going," he stated. "We know it will take time, but there was a lot of buy-in for our plan, which was a consultative and collaborative process, and the appetite is there.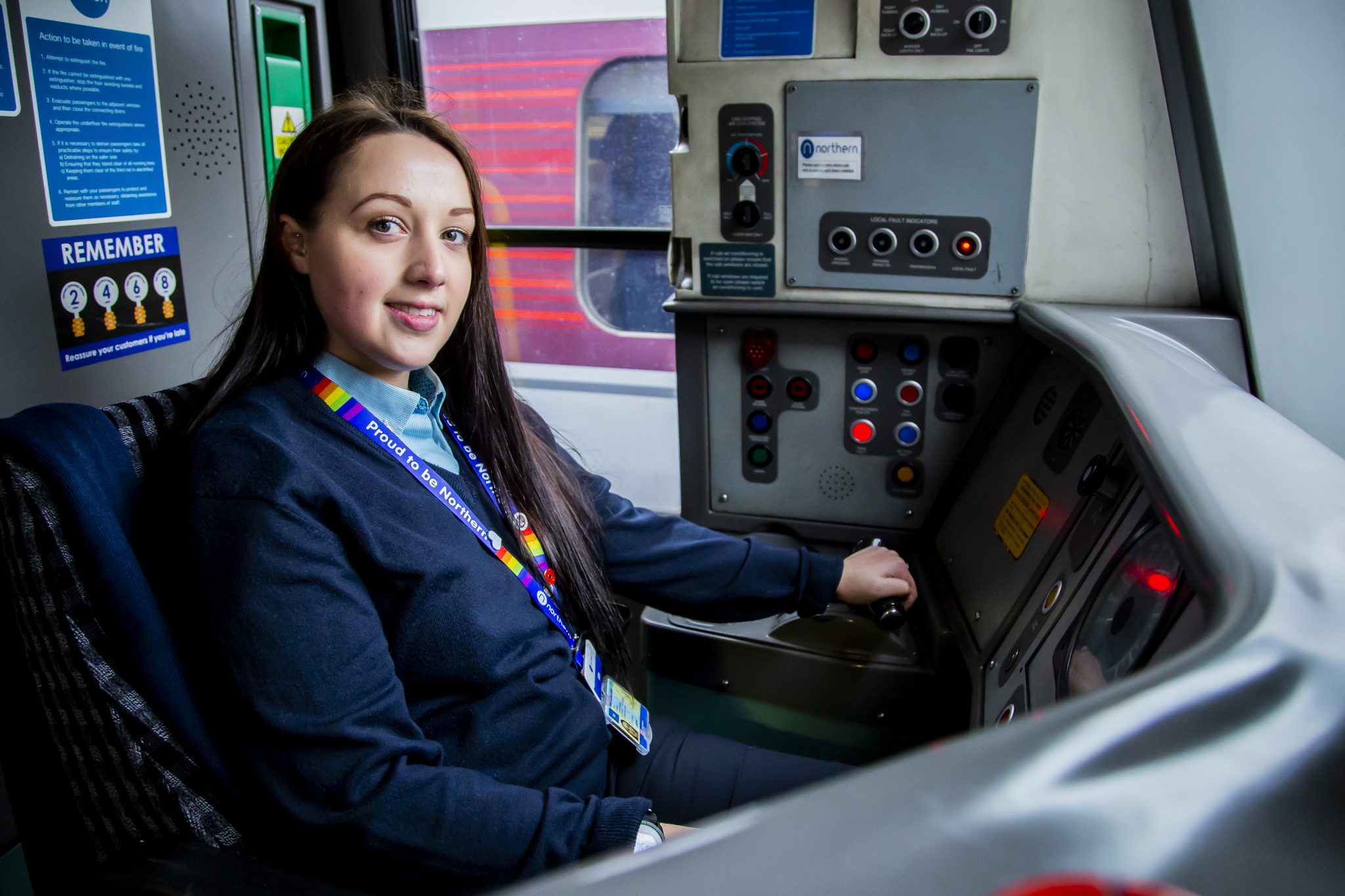 "There are a lot of expectations. We've shown, during Covid, we can deliver better performance. Now we've got to build back better. How do we keep the performance going?"
Engineering diversity
Both agree the long-term success of the network will depend on a greater diversity of talent. As Andrew explained: "There's huge power in diversity, you want people with different perspectives, different ways of thinking. That blend of experiences, insights and skills provides healthy challenges to the way you work.
"The best engineers have a wish list of what they want to do from a people perspective, not a wish list from an engineering perspective. Representing different communities in engineering is key to developing solutions that reflect everyone's onboard perspective. That can drive massive change, and improvements, for our customers.
"We need more people who come from a data science and analysis background, who can think differently inside functions. I've been working with a project manager recently who has no experience in engineering, but she's absolutely superb, very process driven, bringing lots of different ideas and values to the team and really strengthening our output."
So, what would Andrew tell people to encourage them to explore a career at Northern Trains? "The best kept secret of Northern is the passion of the people. You can learn so much here. People are not afraid to invest their time and effort to help you learn.
"It's also not a one-size fits all industry, there are so many hidden routes and opportunities to progress. Lots of MDs in the rail industry are ex-engineers. I did a geography degree and started in procurement, and now I'm in engineering. It's a brilliant springboard.
"Essentially, we're creating the kind of workplace where you can focus on being your best, whatever your background. And whoever you are, there's a great chance you'll fit right in from day one."
He then offered some advice to anyone thinking of joining the rail industry in general, and Northern Trains in particular.
"You do have to be resilient. You've got to stick to your principles. Stay positive in the face of obstacles. Remember what's possible. Remember the customer. And remember, ultimately, we're there to keep the nation on the move.
"There are huge opportunities for new joiners to be part of that transformation, that journey. The scope is endless. We just need more people from all kinds of backgrounds and walks of life to see it and get on board."
All the current engineering vacancies at Northern Trains can be found online by visiting https://bcn.to/kW1