Maritime Transport, operator of the new rail freight hub at East Midlands Gateway, has announced three new appointments to its senior management team.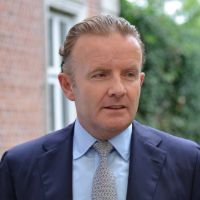 Vincent Van Mackelenbergh will join Maritime's board of management as chief commercial officer from 1 February, while Alex Williams has assumed the role of managing director – distribution and Shaun McConnell has been appointed director of human resources with immediate effect.
Vincent has occupied roles at senior management level with various organisations across the globe. In his most recent role at ICAP Deutschland GmbH, where he spent six years as executive managing director, he developed the vision and strategy for the German entity and merged the two country organisations, preparing the company for the new regulation under MiFid II and Brexit whilst continuing to identify new opportunities with trends, future markets, products, and clients in focus.
Alex was appointed to the Maritime board in 2019 as business development director. Whilst predominantly focusing on Maritime's distribution division, he has worked on a number of key projects including the construction of Maritime's Strategic Rail Freight Interchange at East Midlands Gateway, which receives five daily services to date, and the company's move into the intermodal market.
Shaun has led numerous HR functions in a career that spans 20 years, including Colchester Institute and Hutchison Ports' HR Service Centre at the Port of Felixstowe. Joining Maritime as HR general manager in 2019, Shaun's experience has been instrumental to progressing HR management in a business now employing over 3,000 personnel, whilst ensuring Maritime remains at the forefront of the industry.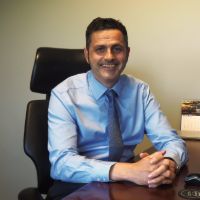 Commenting on the new appointments, John Williams, group executive chairman at Maritime, stated: "I am delighted to welcome Vincent to the company, and congratulate Shaun and Alex on their new appointments. Our expansion and restructure not only reflects the sharp increase in service demand due to COVID-19, but also underlines our ongoing commitment to increasing our capability for our valued customers.
"Vincent, Shaun, and Alex will bring significant value to the senior management team and business, building on our existing strengths, boosting our development plans further and evolving our remarkable journey."