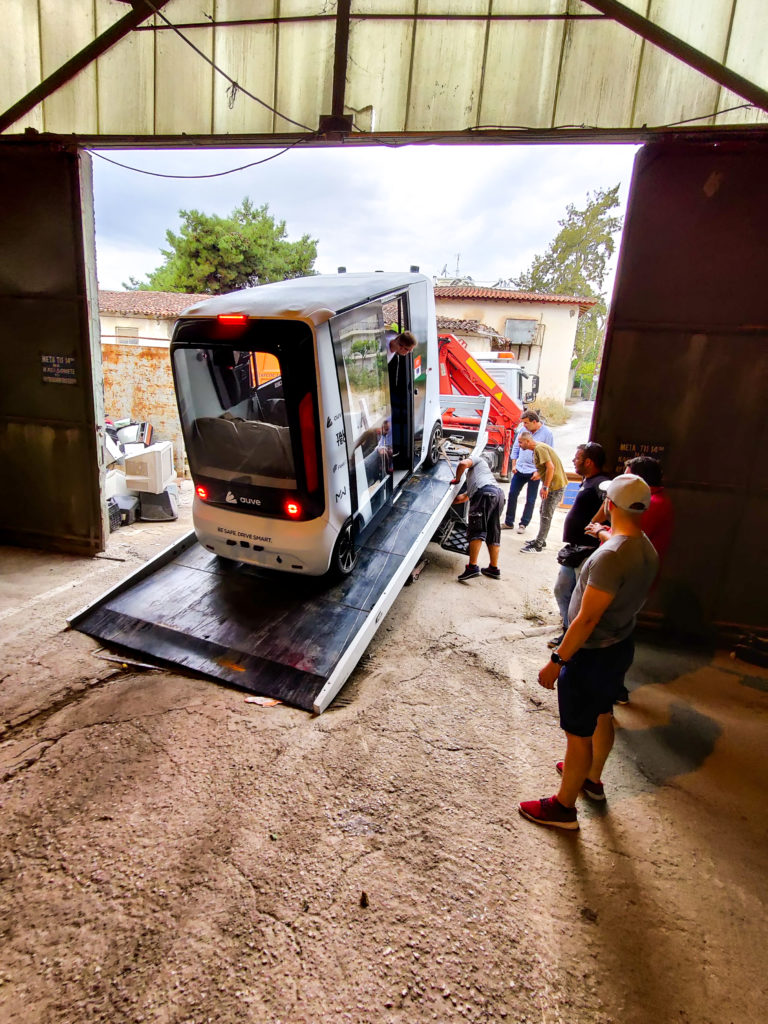 A trial of autonomous public transport has been successfully concluded after two months of running on the streets of the municipality of Lamia, Greece.
Led by an Estonian consortium, the 'Iseauto' vehicles covered 1930km and carried nearly 400 people. The bus, developed by AuveTech in Estonia, is the first 4th category autonomous vehicle that has officially been declared street-legal in Greece.
The bus was tested under various circumstances in Lamia. It had to cope with traditional traffic, take into consideration drivers and pedestrians, keep constant contact with the operating room and smart bus-stops.
The safety of pedestrians and light travellers was top priority. During the test period, an expert who was fully aware of the characteristics of the bus accompanied each ride. The maximum speed was limited by the road authorities to 25km/h.
A survey conducted during the pilot showed that passengers welcomed the experience. Passengers were particularly pleased with the safety of the self-driving bus service and expressed their readiness to use autonomous transport for their daily commute.
Mari-Ly Klaats, board member of AuveTech, said: "Deployment in Lamia marks a great milestone for us, being the last step of the FABULOS project which has been a significant part of AuveTech during the past few years.
"Together with our consortium, we have proven that the future of mobility holds great opportunities. Nevertheless, this has demonstrated to be only the beginning of our journey and it is great to see it has embarked in Greece with such great success and positive feedback. Our shuttles have found a new home in the world and we are eager to come back even smarter and better in the future."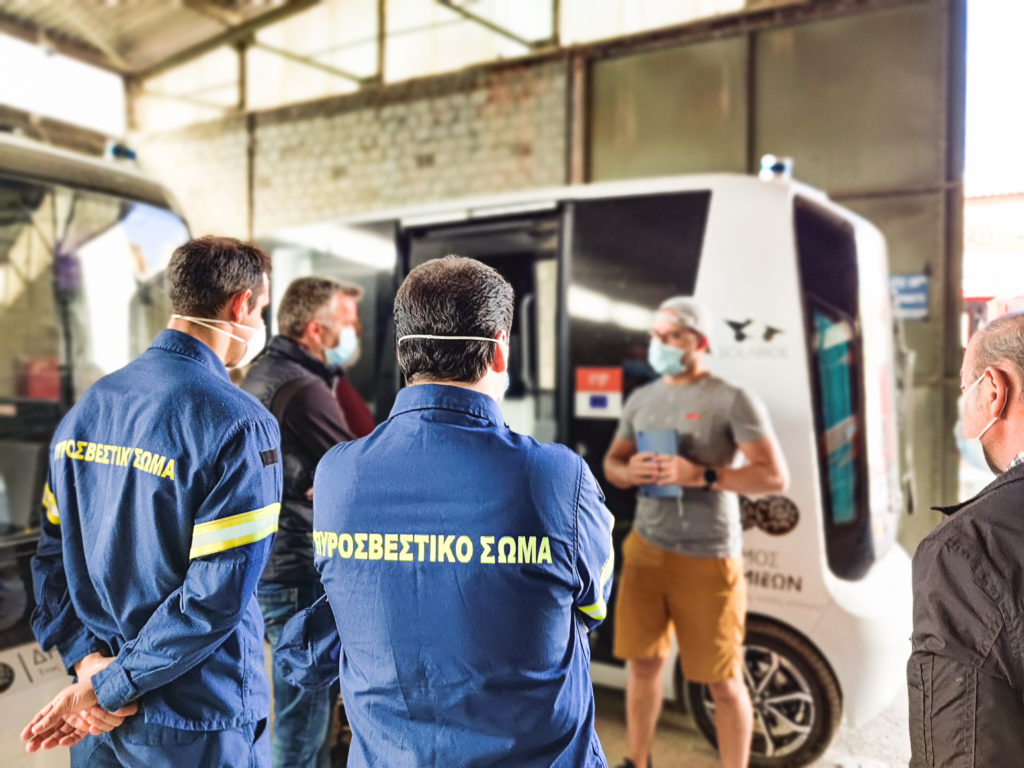 The Vice Mayor of Development Planning and E-government of Lamia, Dimitris Kyritsis, stated that the Lamia pilot has been an excellent opportunity for the city, the citizens, the visitors, the local businesses, and the officials to evaluate the suitability, feasibility and sustainability of the technology. Also, the pilot has highlighted the tangible benefits of autonomous bus services in public streets. "We truly believe that in the near future robot buses will be considered a natural extension of public transport in the city," he said.