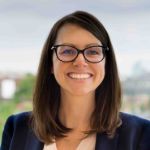 Two leading experts have been appointed to the Rail Supply Group's industry-wide Council.
Lizi Stewart, managing director of transportation at Atkins, becomes the joint RSG Champion for Digital Railway, alongside Rob Morris, managing director rail infrastructure at Siemens. Lizi replaces Shaun Jones, vice president ground transportation at Thales who last year started a new role within Thales Group and is therefore stepping down from the Champion role.
Jake Rudham, marketing director at Unipart Rail, has been named as the RSG Industry Champion for Export and Inward Investment.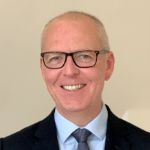 Philip Hoare, chairman of the Rail Supply Group and president at Atkins, said: "The Rail Supply Group seeks those talented individuals who can see the bigger picture and collaborate well across the industry and Government to drive tangible change on behalf of the entire rail sector.
"I want to thank Shaun Jones for his diligence and support to the RSG's Digital Pillar and the Council over the last few years, his commitment has enabled us to take some great steps forward to our digital rail future.
"I warmly welcome Lizi and Jake to RSG Council. Each bring their unique and much needed expertise at a pivotal time for our industry."