A popular footpath which runs between Hessle and North Ferriby has reopened following the completion of major work to protect a nearby railway embankment from coastal erosion.
Since March 2020, a section of the Hessle Foreshore footpath has been temporarily closed to allow teams from Network Rail to install a steel coastal defence wall in an £8million investment.
Over the past ten months, Network Rail teams have installed the defence, which is 138m long and around 20m deep. The wall needed to be installed to protect the railway embankment from damage caused by coastal erosion, after ground movement was detected in 2018. The work will enable trains to run reliably and safely for years to come.
To allow the work to take place safely, a section of the footpath had to close, however, it can now be enjoyed once more as the work is complete. Train services were not impacted by the work.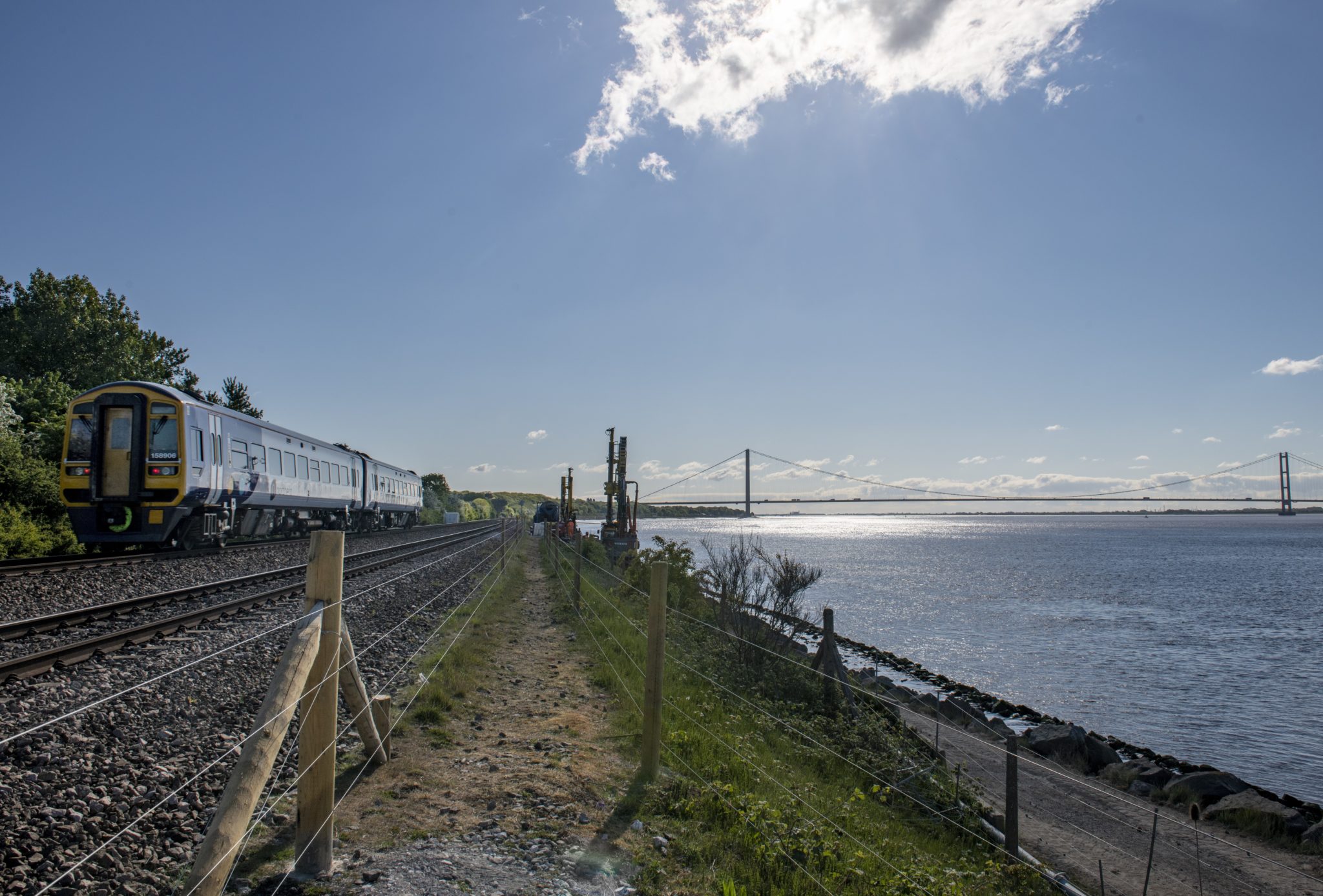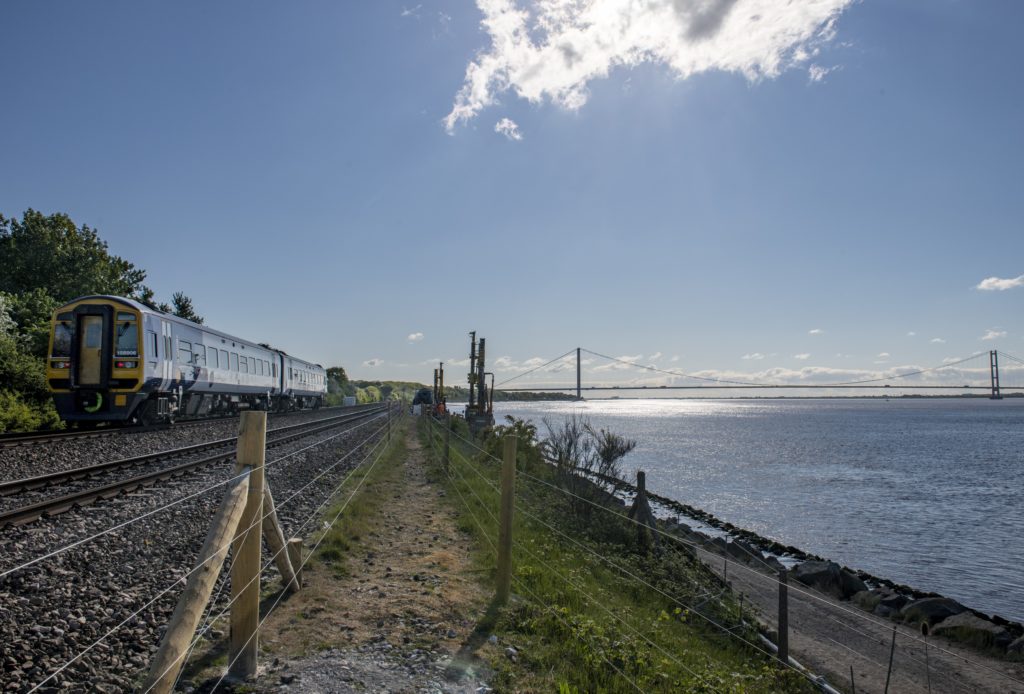 In addition to work to the embankment, Network Rail teams and Story Contracting have also resurfaced the track to the walking route, which will make it more pleasant for residents, as well as helped out Riding for the Disabled Charity, which is based in the area. The teams have installed a concrete pad for new stables, fixed sheds, cleared rubbish from the area and replaced all fencing and gates.
As well as helping the charity, Network Rail and Story have donated benches which will be installed along the national walking trail in the area, as well as improving biodiversity in the area by installing trees and habitats for reptiles and amphibians.
Matt Rice, Route Director for Network Rail's North and East Route, said: "Installing this coastal defence has been a huge undertaking, but it was absolutely vital to make sure that towns and cities on the route stay connected and to provide passengers with a reliable railway. I'm glad that the footpath has now reopened so that residents can enjoy this walking route once more."
Debra Pea, Group Organiser of North Ferriby Riding for the Disabled Group, said: "We are extremely grateful to both Network Rail and Story Contracting for the improvements they have carried out to our site over the past nine months in what has been, and still is, a very difficult time. Due to the pandemic, we haven't been able to operate since March, however our horses and donkeys still need to be kept, so the improvements are one less worry for us."
Patrick Wharam, East Riding of Yorkshire Council's Countryside Access Manager, said: "The council is highly delighted with the news that the Yorkshire Wolds Way, one of a select group of National Trails, will shortly be back open. This route connects Hessle with Ferriby and is hugely popular with walkers and Trans Pennine Trail cyclists.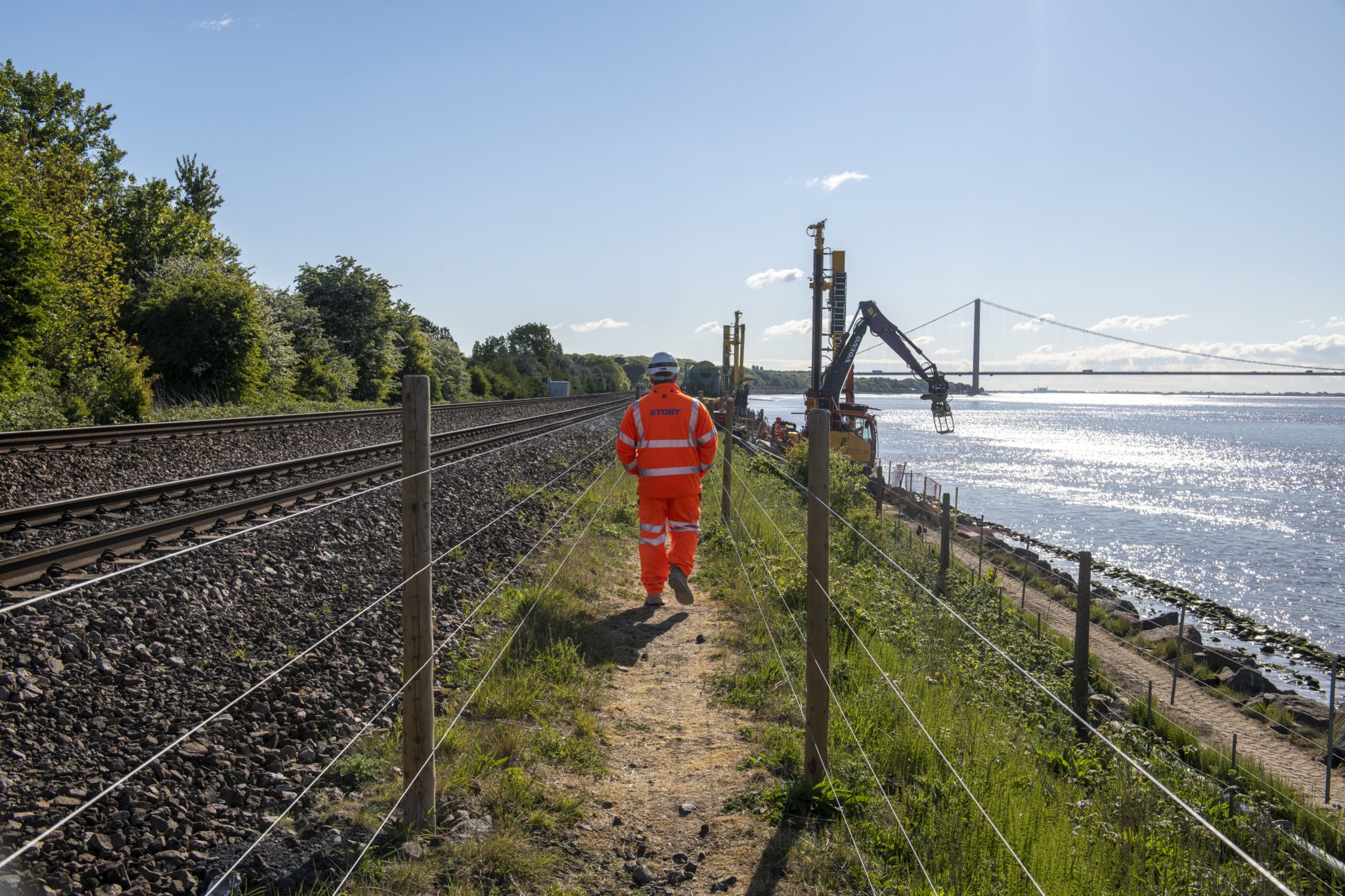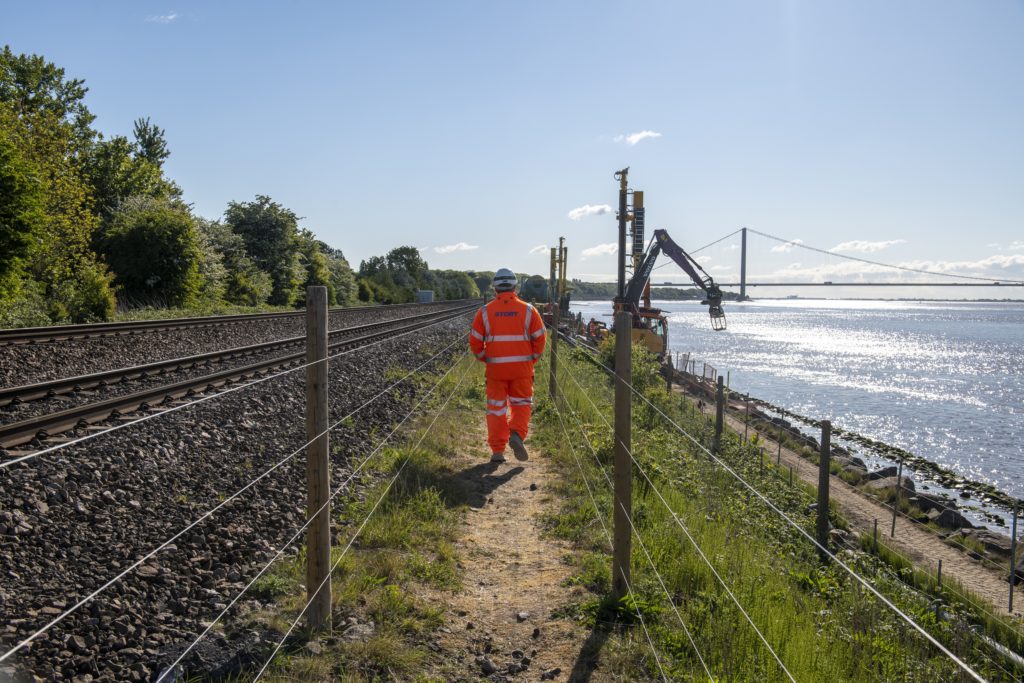 "Network Rail and their team at Story Contracting have worked very closely in partnership with the East Riding of Yorkshire Council's Countryside Access Team, Riding for the Disabled, and the Parish Council to enhance Riverside Walkway and the Yorkshire Wolds Way, making the route wheelchair friendly. We expect this scenic route to be very popular during 2021, linking to the newly refurbished Black Mill and the Chalk Walk at the Humber Bridge Country Park."
Caroline Ward, Head of Communication & Insight, RDA UK, said: "We are so grateful to Network Rail for the support they have given North Ferriby RDA group. The improvements to the site will make a huge difference to the volunteers and riders, as they look forward to reopening again after what has been a very difficult time for all our groups. Our thanks to everyone involved."
Photo credit: Network Rail