Short days, long nights and bad weather make January the most depressing month of the year, Blue Monday being the worst day of all.
This year, on Monday 18 January, Network Rail and the wider rail industry, including British Transport Police and train operating companies across the UK, came together virtually in support of Samaritans' annual Brew Monday campaign that encourages people to connect with friends, family and colleagues over a warming virtual cuppa and a chat.
New online research from Samaritans found that over half (58%) of UK adults felt that speaking regularly to friends and family either on the phone, via video calls or in person over the last year had a positive effect on their mental wellbeing. Among these, helping people keep in contact with loved ones, feeling less isolated and improving their mood were all highlighted as common reasons for keeping in touch.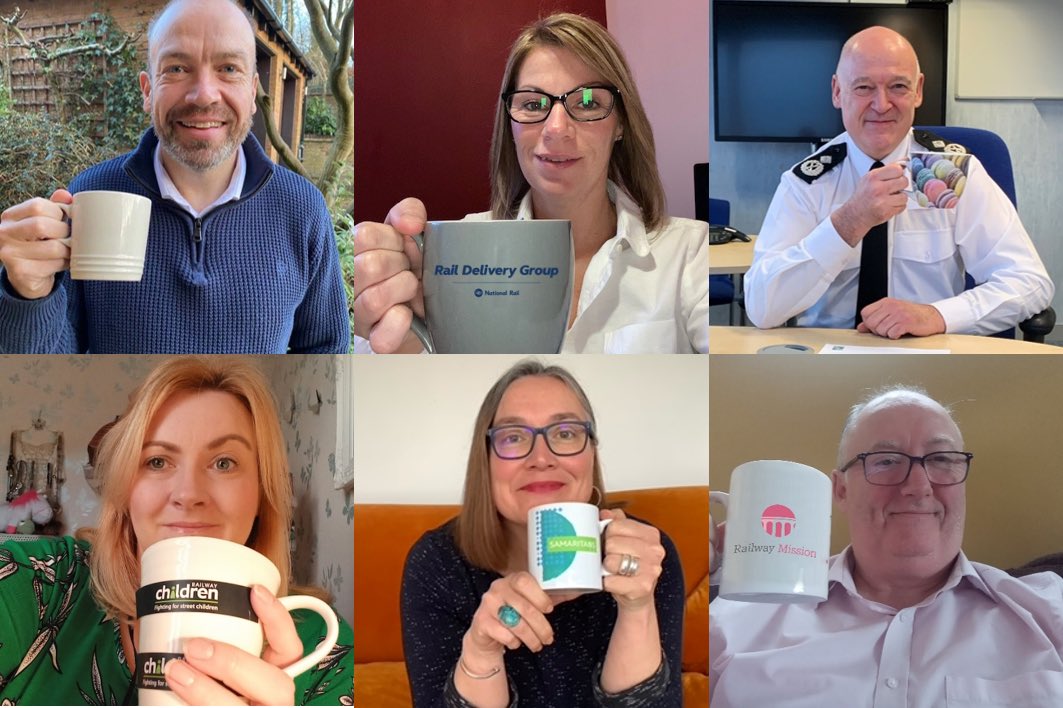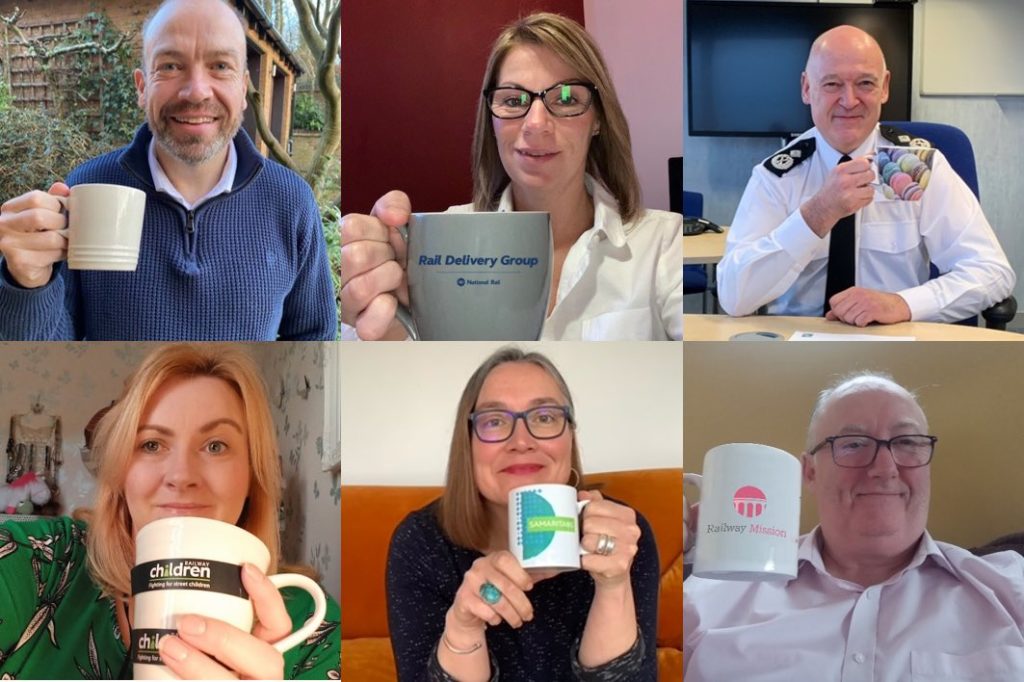 To ensure that nobody suffers alone, the annual awareness campaign turned virtual for the first time. Ordinarily Samaritans volunteers would be seen at stations across the UK campaigning and talking to passengers about the importance of listening and staying connected with others. In light of the current pandemic, the rail industry was encouraged to host its own virtual Brew events with staff instead and help Samaritans spread the message across station screens and social media.
Colleagues from Network Rail, British Transport Police and train operating companies, including ScotRail, MTR, LNER and CrossCountry, dedicated time for video calls. On Monday 18 January alone, ScotRail managed collectively to clock more than 80 hours of staff virtual Brews. Rail staff also took part in over 13 virtual 'How To Listen' events, run by local Samaritans' branches to share Samaritans' listening tips and encourage people to reach out to those around them.
Mole and the cake
Railway stations across the UK had a digital Brew Monday presence too, with the help of acclaimed author and illustrator Charlie Mackesy. He shared an uplifting illustration from his international bestselling book The Boy, the Mole, the Fox and the Horse, whose drawings and words of hope have brought comfort to many this year. Charlie penned a new message for Brew Monday within the illustration, as the Mole asks a slice of cake, "can I share you with a friend?"
The artwork was displayed across all 20 of Network Rail stations' digital screens, including London Waterloo's big screen on Monday 18 January. The wider rail industry also donated its station screens along routes such as Northern Rail, Govia Thameslink and LNER routes, to highlight the power of human connection to inspire passengers and staff.
Speaking about his support for the campaign, Charlie said: "I'm happy to be able to share the Mole with Samaritans for Brew Monday. I hope people will see the drawing and consider sharing their own virtual piece of cake and a nice cup of tea with someone close to them. It has been a hard year for a lot of us and talking and being with loved ones means so much more to us now."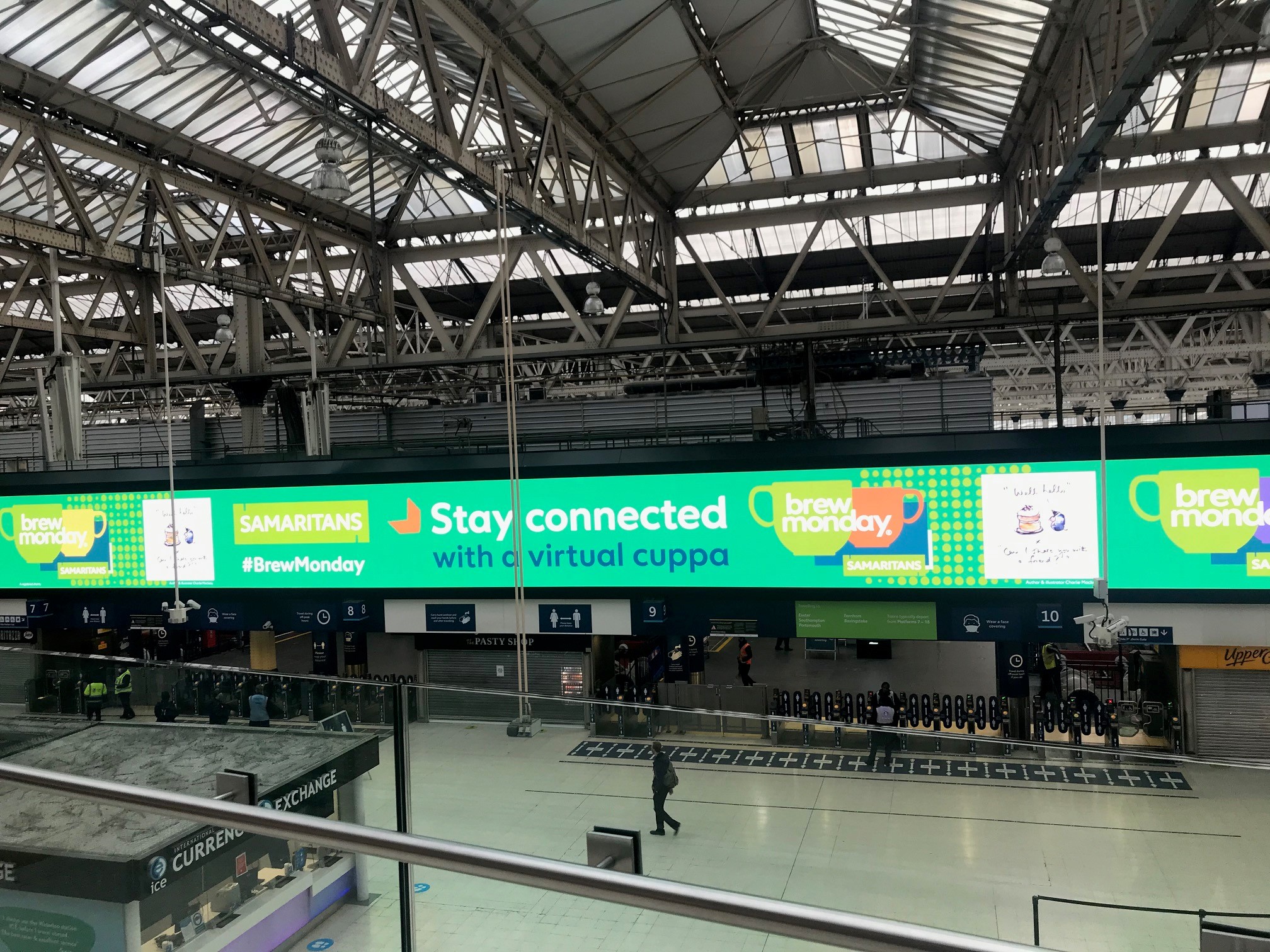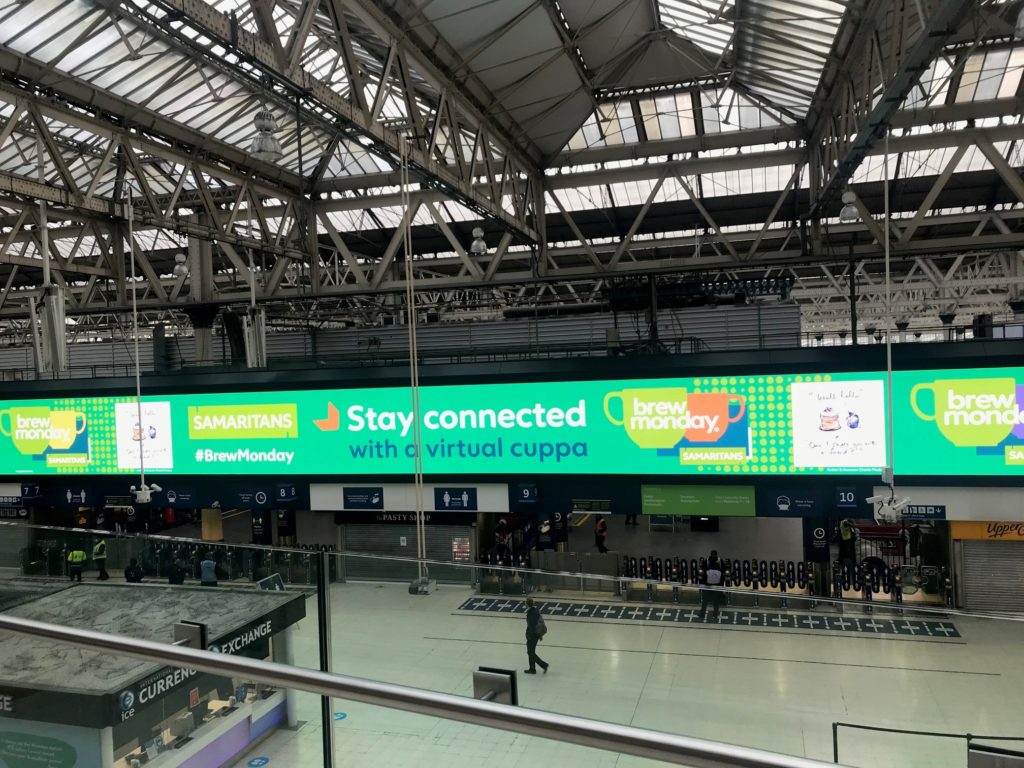 Station staff and those travelling also might have heard a special PA announcement of Samaritans' listening volunteer Steve talking about Brew Monday. The message was played out across Network Rail stations and train company routes such as West Midland Trains, Northern Rail, ScotRail and LNER on Monday 18 January.
Talking and listening
Andrew Haines, chief executive of Network Rail said: "This year it was inspiring to see so many people get involved in Brew Monday, taking five minutes to connect over a virtual cuppa. I recognise it is only marked once a year, but it's more important than ever that we continue to make time for one another, something as simple as this can make a real difference to someone in need."
Julie Bentley, Samaritans' CEO, said: "We're so grateful to Network Rail and the rail industry for their support of Brew Monday this year. The challenges that many people face during this season have been felt even more acutely this year with the pandemic restrictions. At Samaritans, we know how powerful talking and listening, even if it is virtually, can be. It doesn't have to be a Monday or a cup of tea, it's about taking the time to really listen and supporting one another, which could potentially save a life."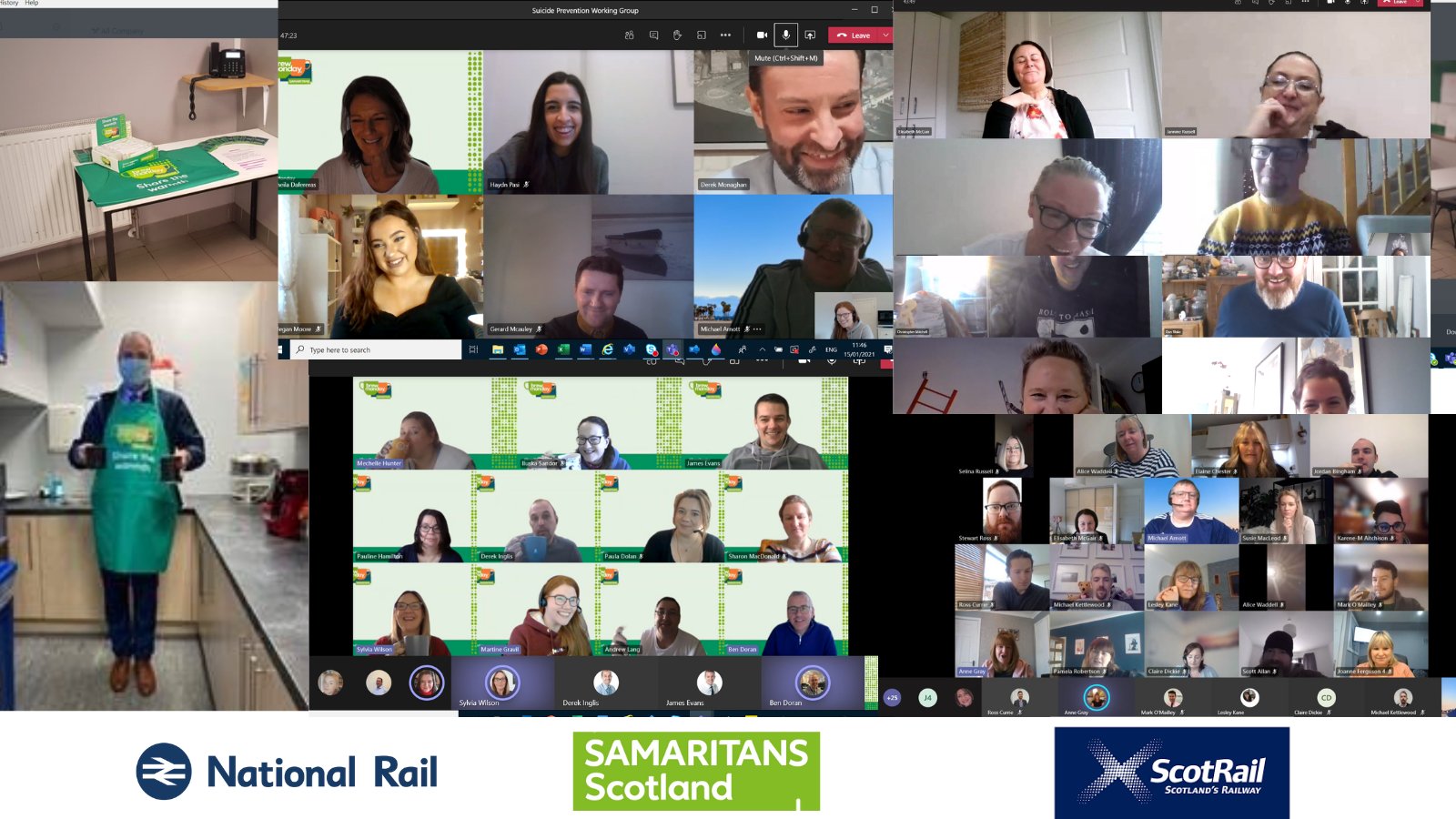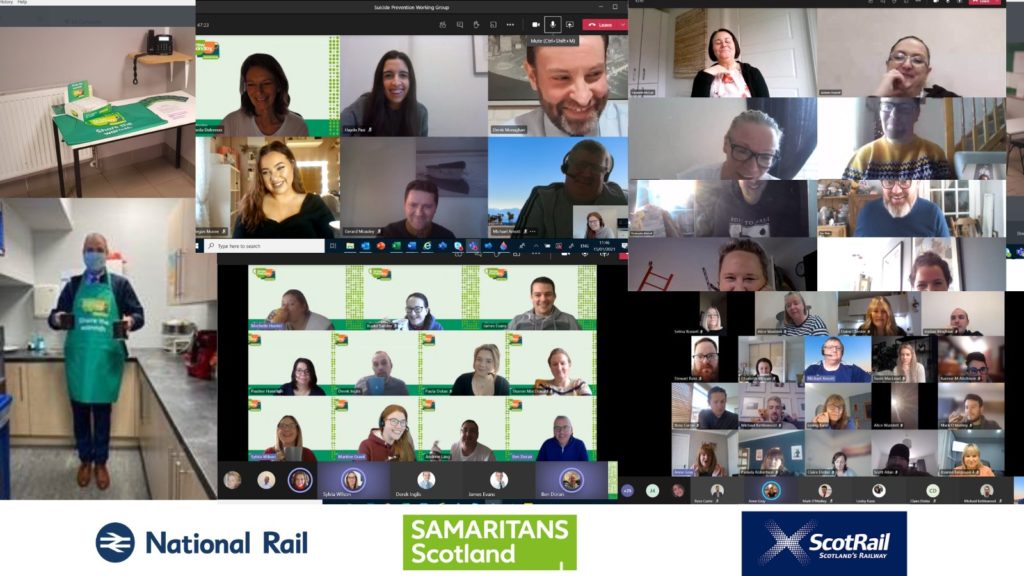 The Brew Monday support comes as part of the rail industry's suicide prevention programme. Samaritans has worked in partnership with Network Rail, on behalf of the rail industry, to reduce suicides on the railway for over 10 years, having trained over 22,000 rail and British Transport Police staff to look out for passengers and make conversation if they feel someone might be vulnerable.
But the campaign and its message of staying connected isn't just for one day in January, Samaritans is encouraging everyone to continue to check in on their loved ones throughout the winter and beyond. It's so important now, more than ever.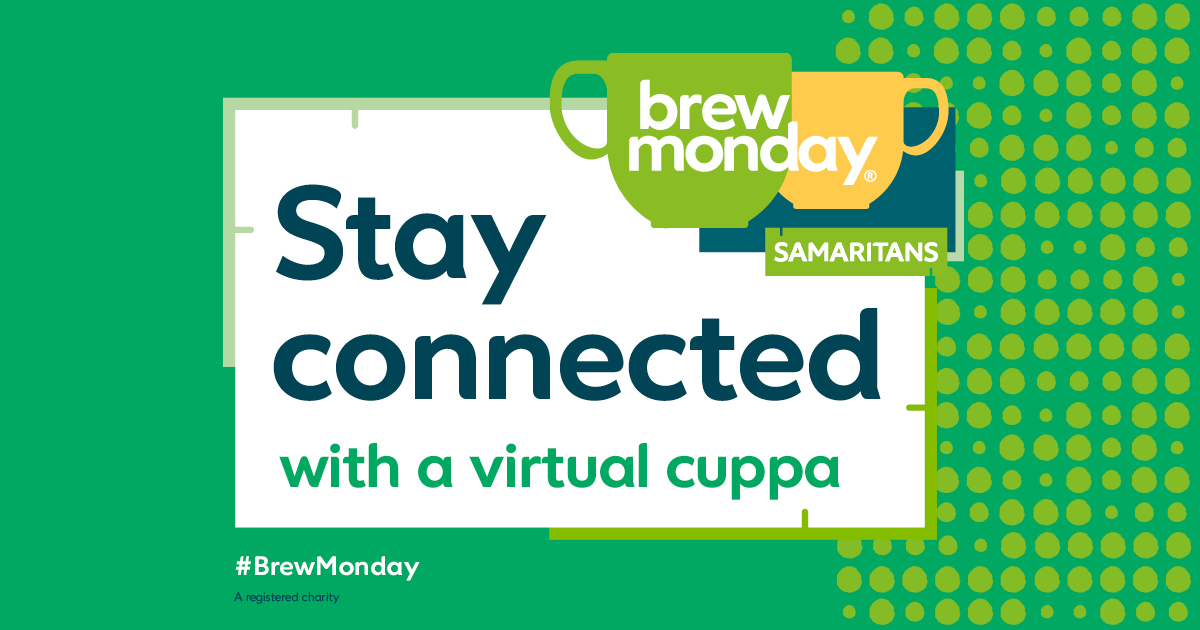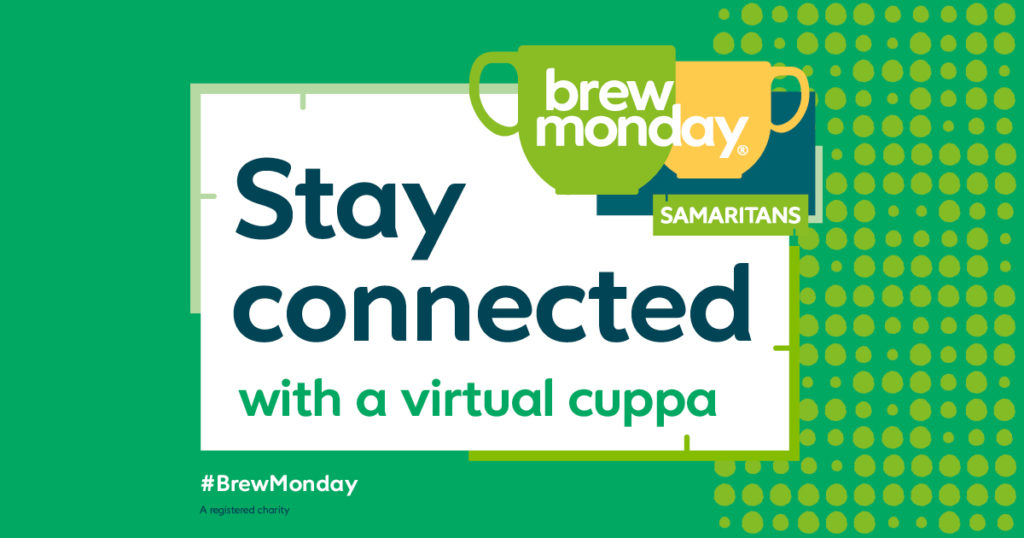 For more information and to support Samaritans visit Samaritans.org/brewmonday and why not make a donation while you're there, you could help save a life.