Supporters of two heritage railways in Cumbria have been lobbying council officials and their local MP over the infilling of a bridge that is needed for a planned link between their lines.
Contractors engaged by Highways England moved onto a site at Great Musgrave to start burying the 159-year-old structure which was designed by prolific Victorian engineer Thomas Bouch.
The Eden Valley and Stainmore railways have a long-standing ambition to reunite their operations by laying five miles of track from Kirkby Stephen to Warcop, creating a tourist attraction that would deliver a significant boost to the area. However loss of the bridge would place a substantial obstacle in their way, putting the connection in jeopardy after years of development work.
Highways England manages the Historical Railways Estate of 3,100 disused structures on the Department for Transport's behalf. In a letter sent on 23 April 2020, they told Eden District Council that an "assessment undertaken in 1998 found the structure suitable only for 17 tonnes" and action was needed to "remove the associated risk of structural collapse and harm to the public".
Normally, a project of this type would require planning permission as it constitutes an engineering activity and affects the external appearance of the bridge. However, just a day after receiving the letter, a Council officer told Highways England's agent that "we don't consider that we would need to see a planning application for these works".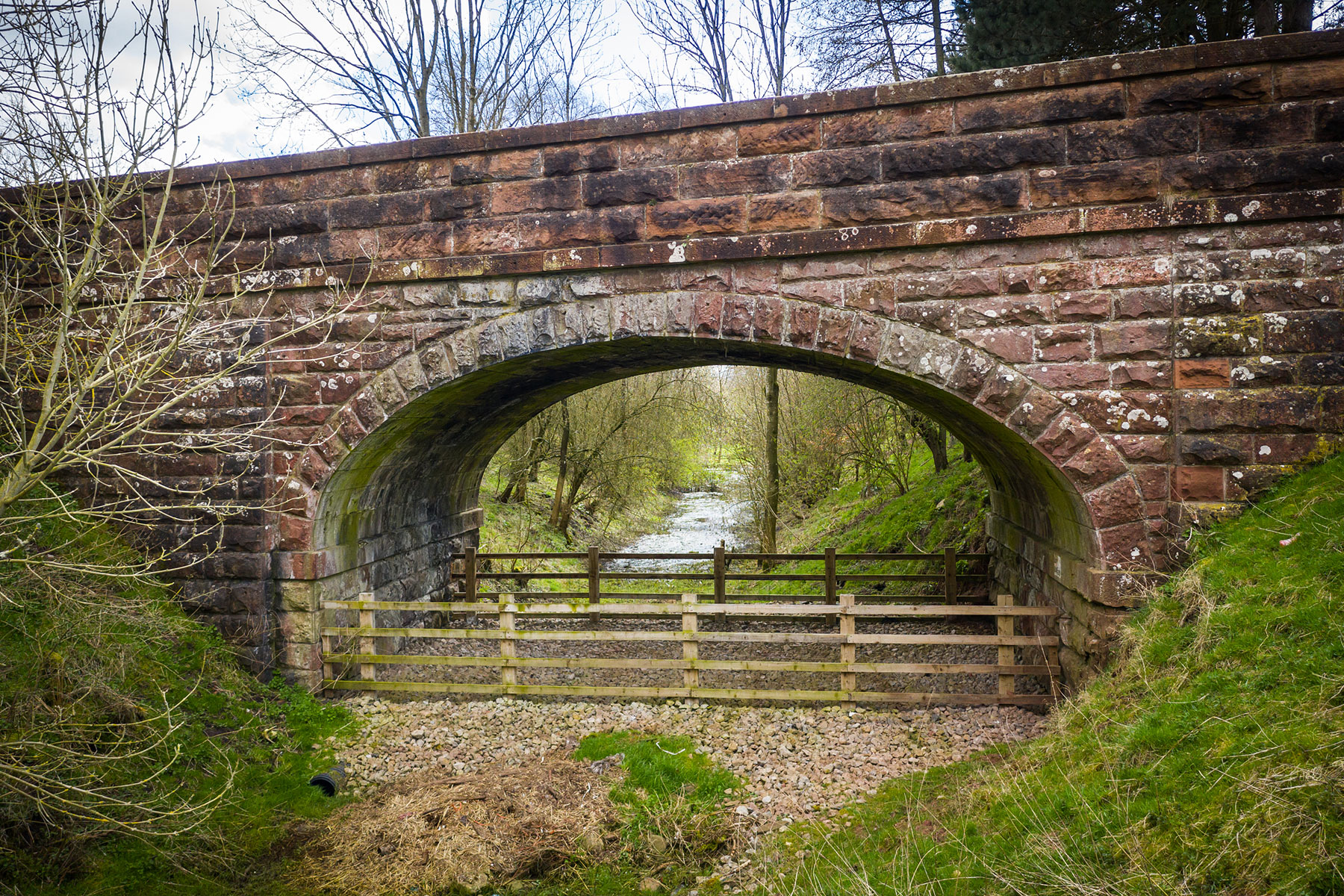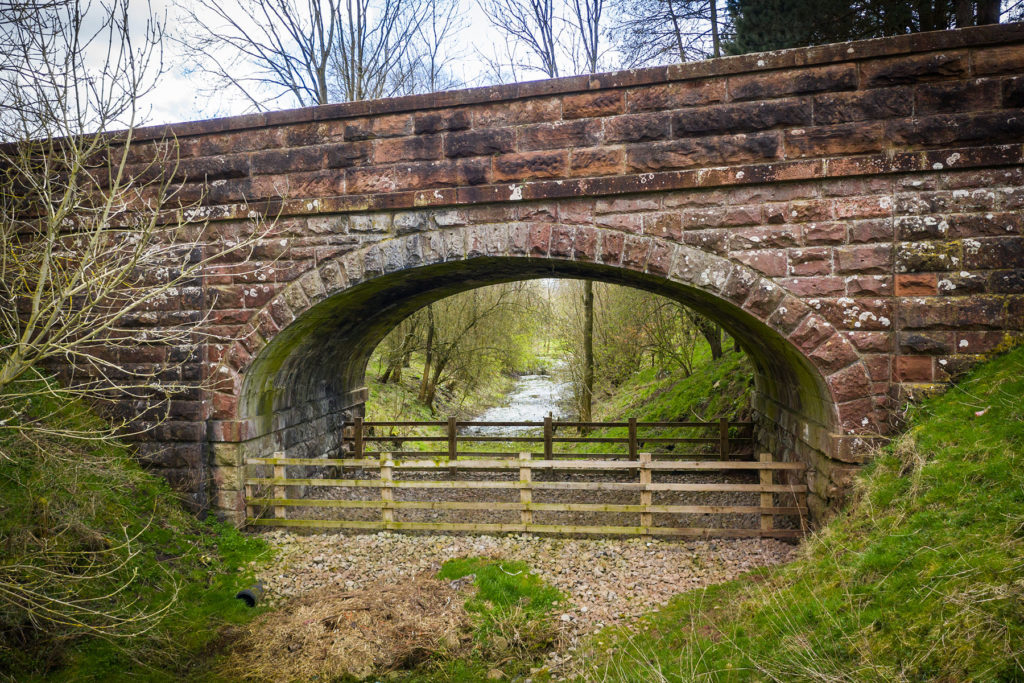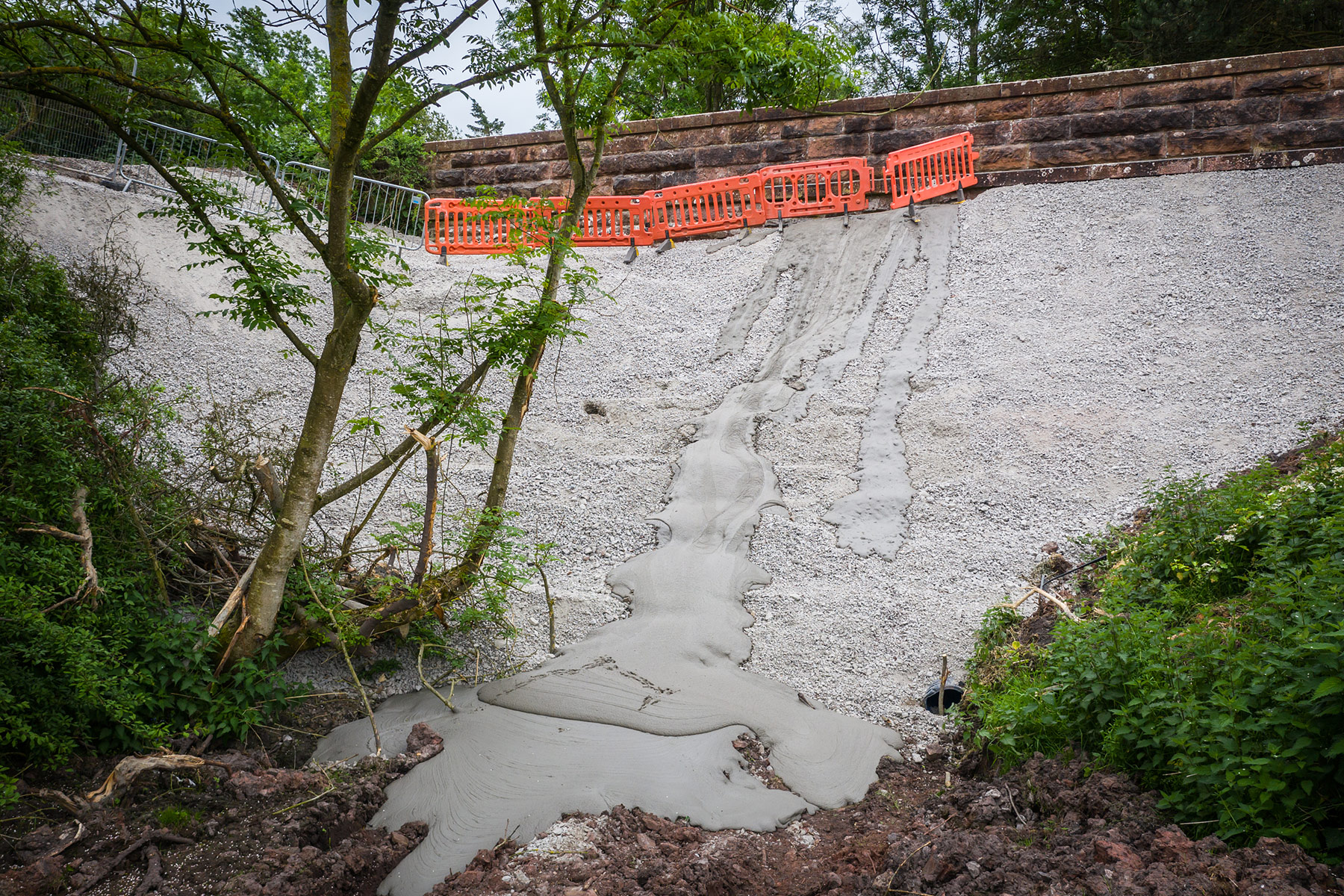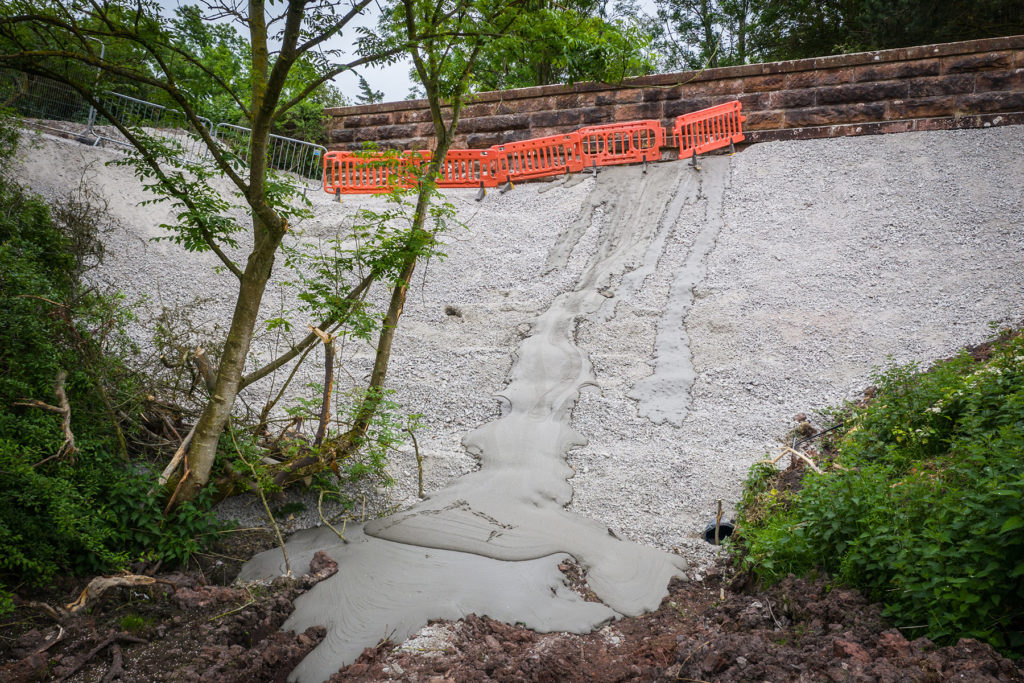 Mike Thompson, Project Manager for the Stainmore Railway Company, said: "It's inexplicable that such a destructive project is allowed to go ahead without proper public scrutiny. There are huge potential economic benefits from an 11-mile line through the wonderful landscape of the Eden Valley, linking Kirkby Stephen to Warcop and then on to Appleby.
"Anything that prejudices that opportunity needs to be properly examined through the established democratic process, particularly a bridge infilling scheme that can't be justified on engineering or public safety grounds.
"We urge the Council to put right their mistake and take immediate action to stop the work."
In a statement, an officer from the Eden Valley Railway Trust, said: "We oppose the actions of Highways England in filling in the bridge without contacting interested parties and would have expressed our opposition to the idea. The Eden Valley Railway Trust's long-term aim is to reinstate the line from Warcop to Kirkby Stephen and this has not changed since it was ratified by the members of the Trust back in 1999."
The work at Great Musgrave is expected to cost £124K and take up to five weeks. In a statement, Highways England said "Infill or demolition is only considered on structures that are unsafe". However locals point out that the bridge is on a lightly-used road, remains in good condition and is showing no signs of being overloaded.
Councillor Phil Dew, who chairs the Upper Eden Railway Heritage Partnership, said: "Quite rightly, the railways' volunteers feel deeply let down by the Council. Years of hard work is under threat because the nature and impact of this scheme was not reviewed with due diligence.
"Was the Council's policy on the fragmentation of green infrastructure networks considered? Was the Council's policy on development that would prevent the future opening of a railway considered? Was the long-term economic impact of this work considered? Absolutely not. It's a reprehensible and damaging error.
"Highways England sent the same template letter about infilling schemes to a number of local authorities last year and we have more than a dozen replies in which they are told to apply for planning permission. But Eden District Council just allowed them to go ahead. I've been alerting officers to the issue since January, but they've been indifferent and dismissive from the outset."
Following an appeal on Facebook, the Bank Holiday weekend saw the railways' volunteers and supporters lobby Dr Neil Hudson, the MP for Penrith and The Border, and Jason Gooding, Eden District Council's Acting Chief Executive, urging them to save the bridge.
Highways England claims to have "consulted widely – including with Eden Valley District Council, Sustrans and the Eden Valley Railway Company – on our plans to strengthen the bridge." But both the Eden Valley and Stainmore railways flatly deny there has been any dialogue with the company over the Great Musgrave bridge.
"The first we knew about it was when a national list appeared in January", says Mike Thompson. "I've spoken to our friends at the Eden Valley Railway and they're as appalled as we are over Highways England's claim – which is contradicted by its own reports – regarding the risks presented by the bridge and alleged discussions with us about its future. If the latter is indeed true, then please tell us with whom, where and when. We have heard nothing from them.
"We would have welcomed the opportunity to make clear our opposition to this destructive project. Years of effort by dozens of volunteers is now in jeopardy. There's not even been a planning application so our voices have been totally silenced."
In a statement to RailStaff sister magazine, the Rail Engineer, Highways England's Head of Scheme Delivery, David Wheatley, said: "We can confirm that any work carried out by the Historical Railways Estate in the future will not thwart any potential active travel schemes, or any rail reopenings, including the extension of preserved railways. We have paused infilling and demolition works where local authorities have raised queries about the works."
Despite this assurance, infilling at Great Musgrave continues. Eden District Council has asked Highways England to pause whilst a review is undertaken, but it refused citing Permitted Development rights.
The HRE Group – an alliance of engineers, sustainable transport advocates and greenway developers – is campaigning against the infilling programme nationally.
Group member Graeme Bickerdike said: "We're surprised that a Government-owned company would act so dishonestly. Every statement it makes is contradicted by its actions. This work cannot be justified on engineering, public safety or costs grounds, so Highways England has contrived an alternative reality.
"According to its own figures, it would take about 50 years to spend the £124K infilling cost on routine inspection and maintenance, so the taxpayer won't begin to see any benefit from this scheme until 2070. But before then – if the opportunity had not been denied them – these two railways would have created a tourist attraction, boosting the local economy and raising tax revenue.
"These distant officials are just managing spreadsheets, oblivious to the damaging impacts of their decisions on good people trying to do positive things for their communities."
All photos credit – The HRE Group