Scaffolding design, be it for structural repairs to existing infrastructure, access for inspection, or to support a failing structure, is a crucial element of the work carried out on the railway. I have a growing conviction that the time has come for everyone to consider using bespoke scaffolds or proprietary scaffolding systems that result in fewer, if any, scaffold components only being available for a single site use.
Scaffolding is often left to specialists to design, erect and dismantle, but do the engineers who are responsible for the work always check that the design and the methods used are adequate for the job? Working at height, as we know, is an area of concern.
Scaffold bridge collapses
Network Rail's Safety Central website currently includes two separate safety advice postings. One posted at the end of August is titled 'RIDDOR dangerous occurrence scaffold failure'. The incident occurred in Warrington on Sunday 8 August when a scaffold bridge partially collapsed while being installed, coming to rest on the bridge parapet. Fortunately, an exclusion zone was in place underneath the structure and the work was taking place in an engineering possession. Subsequently, whilst the line was blocked the scaffold was lifted and removed. The Office of Rail and Road were notified, and the scaffold structure was in quarantine as their investigation began. However, the 'immediate action required' list on the Safety Advice is enlightening:
Scaffold Design:
Ensure a construction sequence is fully documented and communicated to those undertaking the work.
Scaffold in construction, ensure that:
The planned construction sequence is followed.
A permit to load is in place before any load is applied.
Where scaffolds are left in a temporary state of construction, they are stable and fit for purpose.
Any changes to scaffolding design go back through the design approvals process.
These checks do not supersede or replace those undertaken by a competent scaffolder holding the CISRS Advanced Scaffold Inspectors card.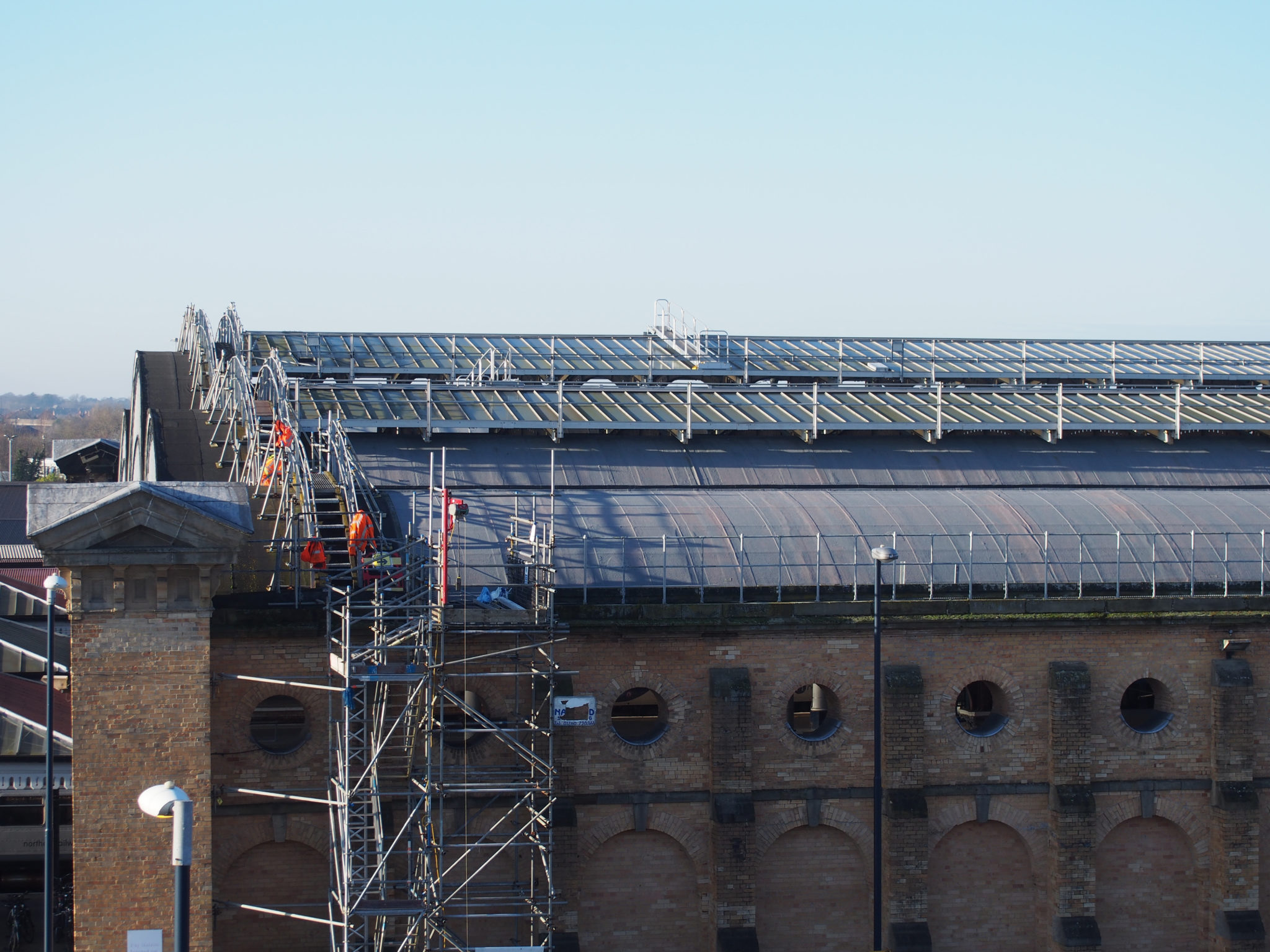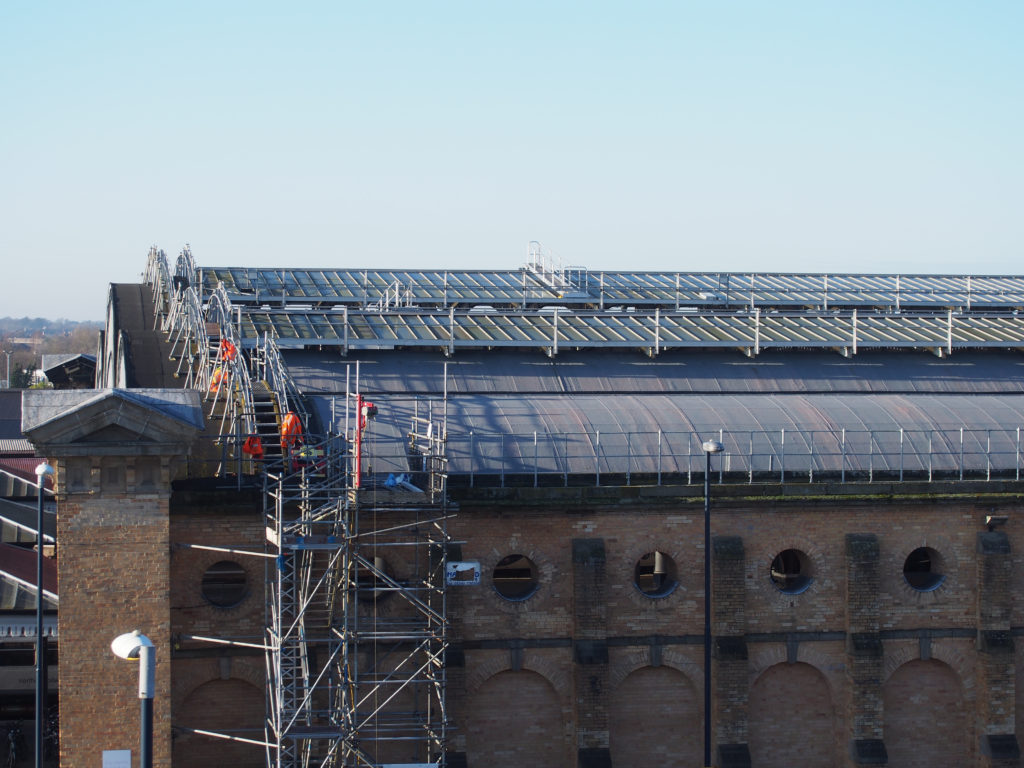 Glasgow river rescue
Unusually, another scaffold-related safety advice notice was added to the Safety Central website in September. Entitled 'Dangerous Occurrence: fall from scaffolding resulting in significant risk of drowning' the incident is, again, under investigation.
On Friday 24 September a scaffolding contractor who is not named was "Dismantling the tube and fitting scaffold between the south pier and riverbank on a structure over water in Glasgow." At approximately 09:15 one of the scaffolders was standing on a dropper tube when it slipped loose from its couplers. This caused him to fall from the scaffold into the river along with the tube (both his harness and lanyard were clipped to the tube). Fortunately, there was a rescue boat on standby and it immediately mobilised, quickly rescuing the scaffolder from the water. He went to hospital but after treatment was discharged at 14:00 on the same day. The following actions are listed in the safety advice relating to this accident:
Always wear a harness and know where the anchor points are.
Ensure documented erection and dismantling procedures are in place and communicated.
Ensure control measures are being implemented and followed.
Ensure life jackets are worn during all scaffold erection, dismantling and alteration works above watercourses.
Ensure fall protection equipment (e.g., harnesses, lanyard, inertia reel, etc.) is relevant to the task, frequently inspected and maintained and suitable anchorage pints are utilised.
Design calculations for permanent structures and temporary works are subject to checking to one of three levels of independence from the designer, dependent on the degree of risk involved. With scaffold, especially during its erection, alteration, and removal, particular checks are necessary for each stage of the work. Going forward, when working over railways and water courses, should there also be a requirement for the site presence of qualified scaffold designers in a management/supervisory role?
---
Report by Colin Wheeler.
---
Lead photo: © LindaMore