Future rail engineers are being encouraged to apply for a place on the Arkwright Engineering Scholarship, the application deadline for which has been extended to 21 January.
Now in its 30th year, the Arkwright Engineering Scholarship is one of the most respected schemes of its type in the UK with over 6,000 Scholarships awarded to date. The Scholarships are awarded to hard-working 16-year-old students through a rigorous selection process, supporting them through their A levels, Scottish Highers or equivalent qualifications.
Every Scholarship is sponsored by a commercial company, trade association, university, professional institution, armed service, government organisation, worshipful company, charitable trust or personal donor.
This means that support is offered in various different ways, for example, valuable hands-on work experience, support for your curriculum project and a personal mentor who can help you with aspects of your studies and career planning.
Era Shah is a chartered Civil Engineer at Costain, a UK smart infrastructure solutions company. She was named as one of the Women in Engineering Society's 'Top 50 Women in Engineering 2021' and has worked on some of the biggest rail infrastructure projects in recent years, primarily with Network Rail, HS2 and Crossrail. Era completed an Arkwright Scholarship and is an advocate for the organisation.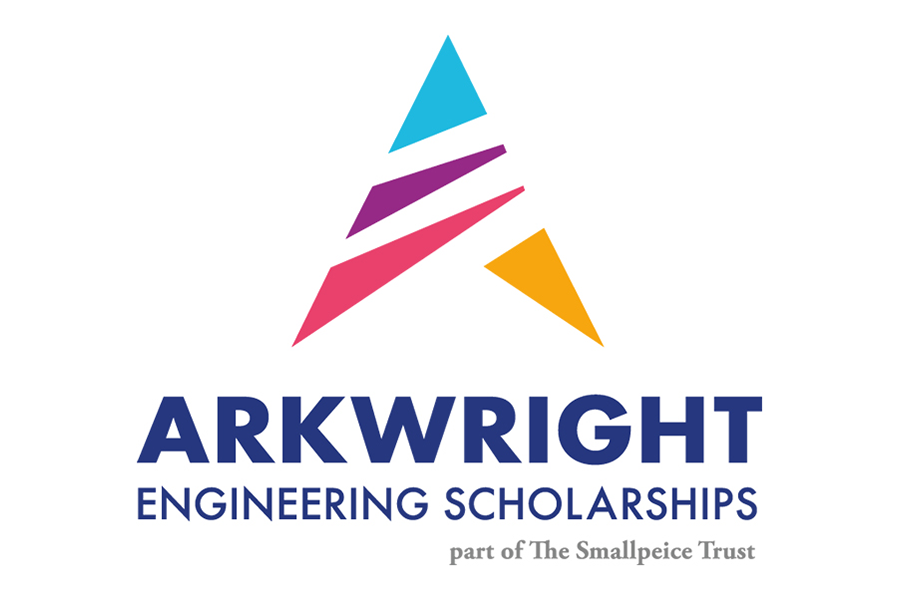 "The Arkwright Scholarship is part of the Smallpeice Trust, a children's education charity, and the idea behind it is to widen the access around engineering and give young people of all backgrounds, and who have an interest in STEM subjects, the ability to understand what engineering is and what it means to be an engineer.
"It's nationally recognised and really prestigious, but the key is that you are afforded a sponsor who can give you connections. Through your sponsor you can set up further work experience, get funding, and access to engineering courses.
"The scholarship helps you to understand and learn more about the different disciplines. You're able to get practical experience with real life experts and if you have an interest in any particular discipline you can tell your sponsor and they'll help to set that up."
Arkwright Engineering Scholarships are for the 'brightest and best' students that have the passion and determination to succeed in their future studies and career. Applicants must have a strong desire to have a future career as a leader within the Engineering Profession.
Applicant must be in the school year in which they will sit their GCSEs, Scottish National 5s, International Baccalaureate Standards, BTEC level 2s or equivalent exams. They must intend to stay at school or sixth form college for two years to study A levels, BTEC level 3 Diploma/Extended Diploma, Scottish Highers / Advanced Highers or the International Baccalaureate higher level.
Unless studying for a BTEC Level 3 in engineering, applicants must make a commitment to study one of the following subjects to A level (England, Wales & Northern Ireland), or Advanced Higher (Scotland): Engineering Science; Maths; Physics; or Computer Science.
If you know a school student who would make an ideal candidate, direct them to the Arkwright website for further information. Candidates have until 4pm on Friday 21 January 2022 to submit their completed applications.