Although COVID-19 has created many challenges for all parts of the economy, rail freight has demonstrated strong resilience and agility, much of this attributed to the commitment and contribution of their frontline operational teams.
The pandemic has raised the profile of the pivotal role that rail freight plays in keeping our country running. Rail freight has continued to operate throughout the pandemic, moving critical goods and materials around the country to ensure that supermarkets, factories, warehouses, and distribution centres continue to be well supplied with essential items such as food, medical supplies, and consumer goods.
With a significant reduction in passenger numbers and a reduced passenger train timetable, Freightliner has seized the opportunity to work with Network Rail and its customers to identify opportunities to trial new types of services that challenge the capability limitations of the network, and improve the efficiency and productivity of existing services. This has enabled the company to further enhance rail's green credentials by supporting additional reductions in carbon emissions per tonne of freight moved by rail.
Investment
Freightliner continues to invest in cutting-edge technology, facilities, and rolling stock, enabling continued growth in an ever-changing market. As the largest freight operator of electric locomotives in the UK, it is committed to decarbonisation, which is at the heart of its strategic agenda. The company is leading the way in exploring, developing, and delivering innovative solutions to reduce its carbon footprint and, in 2021, invested in 230 new Freightliner FFA-G wagons representing the next generation of energy-efficient, 40-foot intermodal wagons. The FFA-G has been designed with fuel efficiency in mind, being two tonnes lighter than its nearest competitor with up to 80 tonnes less weight per single train.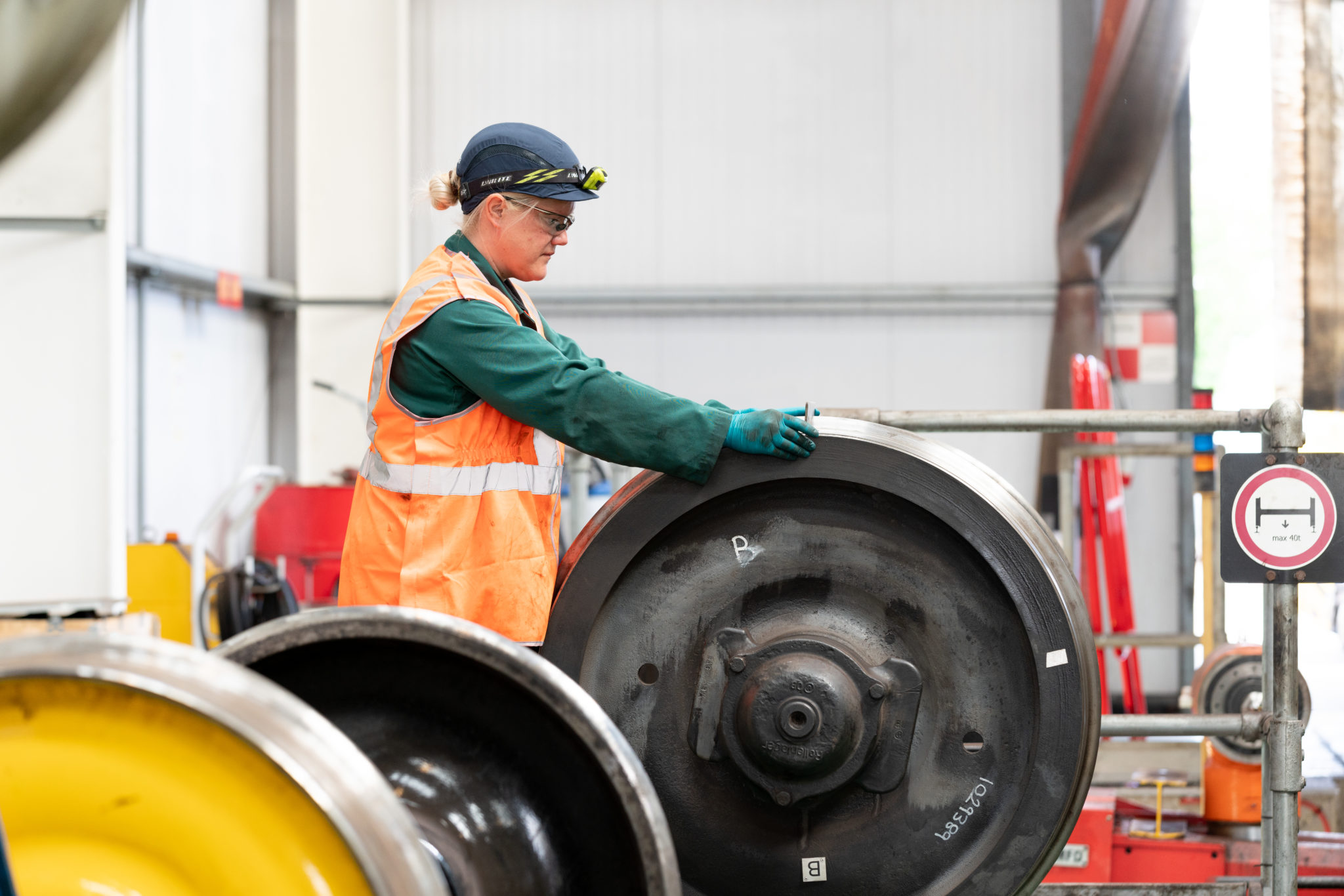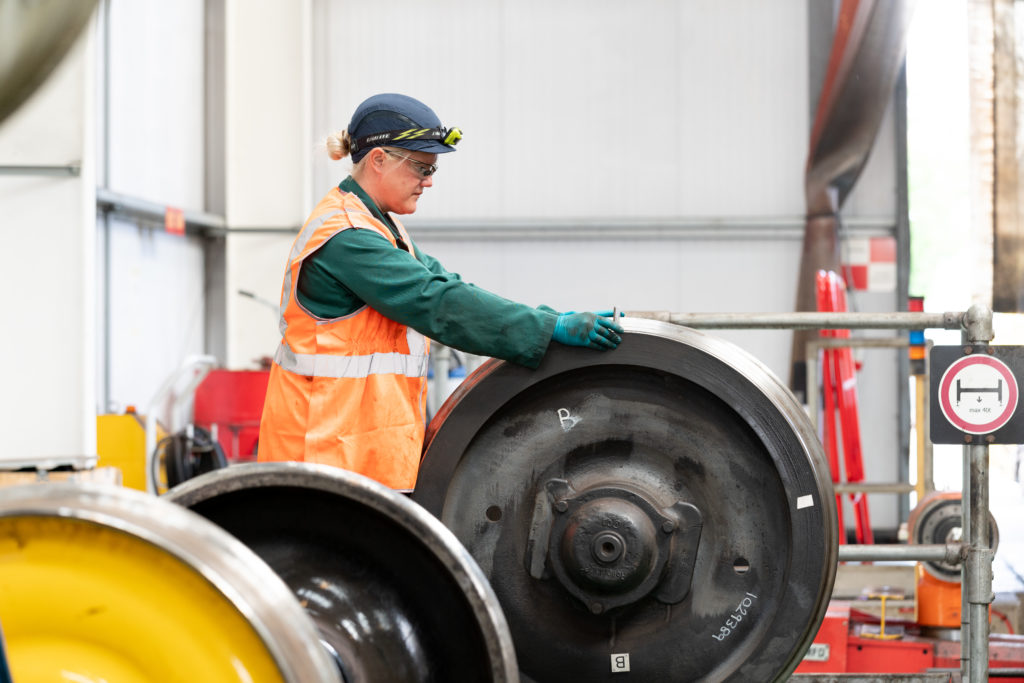 As the first Freight Operating Company to develop standard height 40-foot platform wagons and the first to introduce the Shortliner (Ecofret) wagon, Freightliner has a proud history of setting the standards for innovative and sustainable wagon solutions in the UK freight market. It has also invested in a brand-new vehicle maintenance facility in Ipswich. This new facility is a state-of-the-art locomotive and wagon maintenance depot creating around 20 additional skilled engineering jobs in the Ipswich area.
The development unlocks a number of benefits for the company's operations, supporting the operation of key container train services between the Port of Felixstowe and inland terminals, as well as services from other UK ports, including London Gateway and Southampton. It also boasts a wheel lathe, used to maintain and re-profile wagon and locomotive wheel sets, the first of its kind in this part of the country.
New services
Freightliner is receiving increased enquiries from customers and potential customers to move more goods by rail. This is partly driven by pressures in the road haulage sector but also by an increased desire from businesses to decarbonise their logistics chain. It is working with customers and Network Rail to respond to this demand by running longer trains that carry more cargo as well as adding additional train paths on existing and new routes. Other initiatives include speeding up journey times, thereby making services more efficient and productive and, in doing so, unlocking greater benefits for its rail freight customers.
Investing in people
Attracting highly skilled and diverse talent to G&W UK/Europe Region companies (Freightliner being one of its companies) has been an ongoing priority. In 2022 alone, Freightliner is investing in recruiting a minimum of 30 qualified, experienced train drivers, attracting, and training 60 inexperienced drivers as well as around 10 shunt drivers to operate its yards and terminals.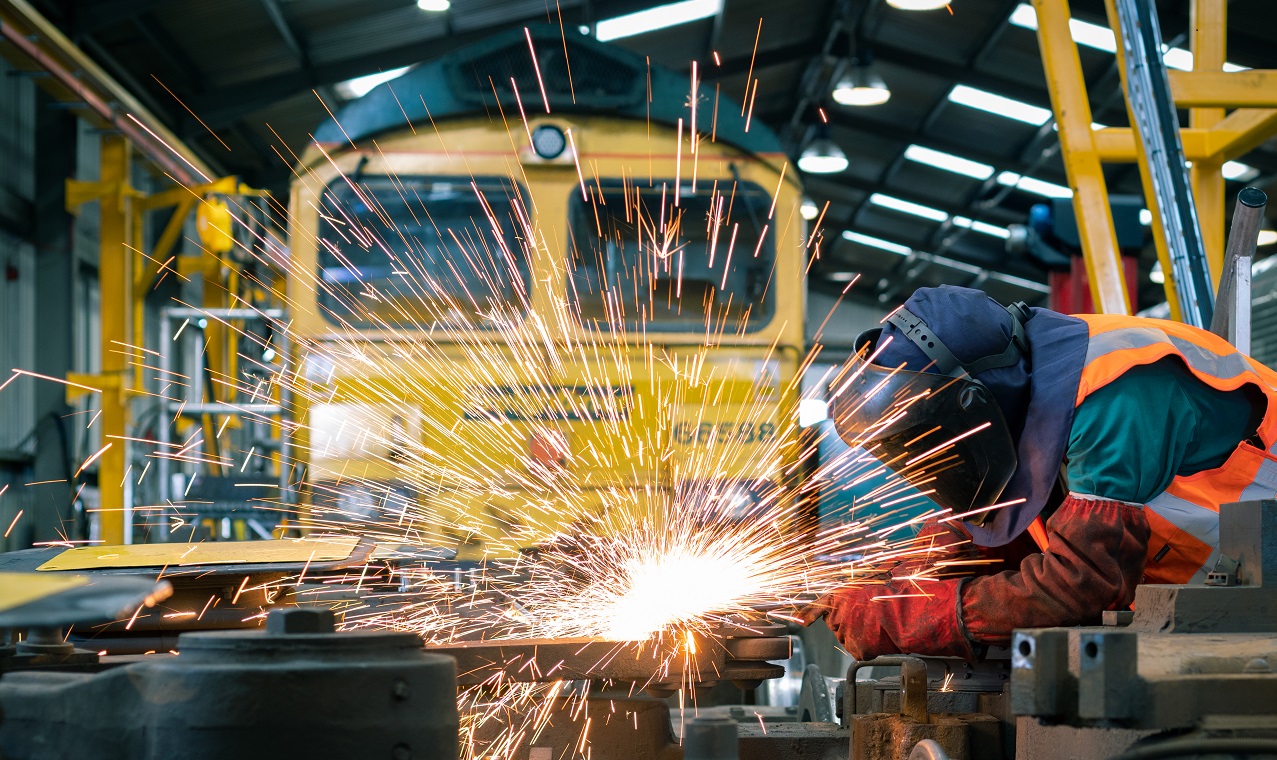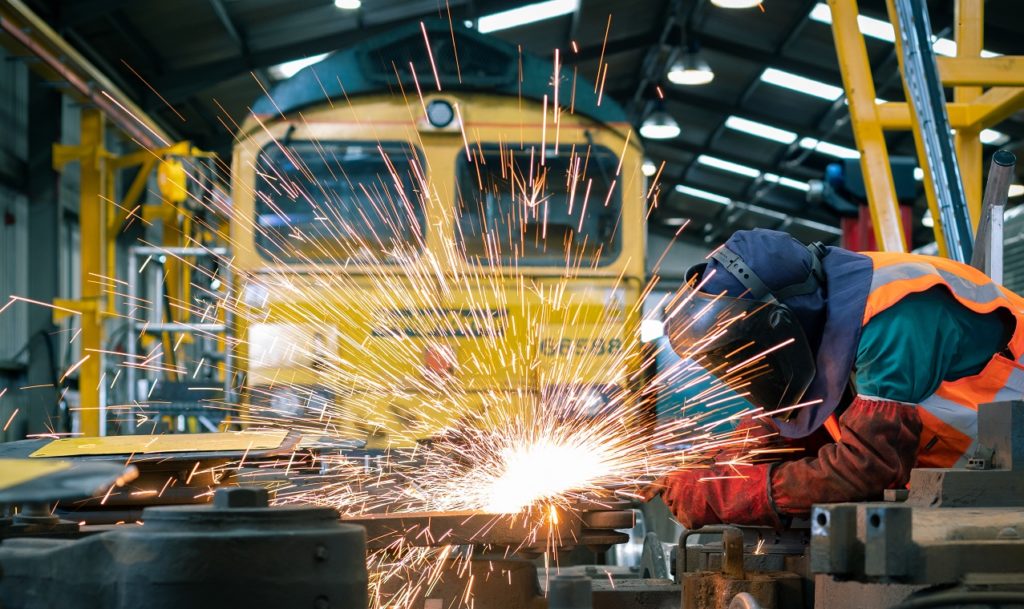 Benefits
Freightliner offers all employees a competitive salary, career progression, and the opportunity to join a final salary pension scheme.
By joining the team, colleagues are supported throughout their careers so that they can grow and progress, not only professionally, but personally too. The company's dedicated Training and Development Team works to provide tailored opportunities for career development, while its generous paid leave policies ensure a positive work-life balance.
There are also many opportunities for career progression through internal promotion such as progressing from groundstaff to shunt driver or shunt driver to mainline train driver. Opportunities also exist for train drivers to transfer between Intermodal and Heavy Haul business areas to suit their own personal aspirations and requirements.
Recognising the need to maintain and improve employees' health and wellbeing, Freightliner supports an Employee Assistance Programme (EAP) which offers free, confidential, 24/7 support to employees and their family members. More than just counselling, this service provides 24hr assistance with services such as health or stress assessments, childcare support, fitness advice, and even legal services like will-writing.
The company also offers a wide range of benefits intended to suit colleagues and the needs of their families through their employee benefit scheme, Freightliner Life. Freightliner Life offers travel insurance, retailer discounts, technology loans and transport options, healthcare and dental packages and much more.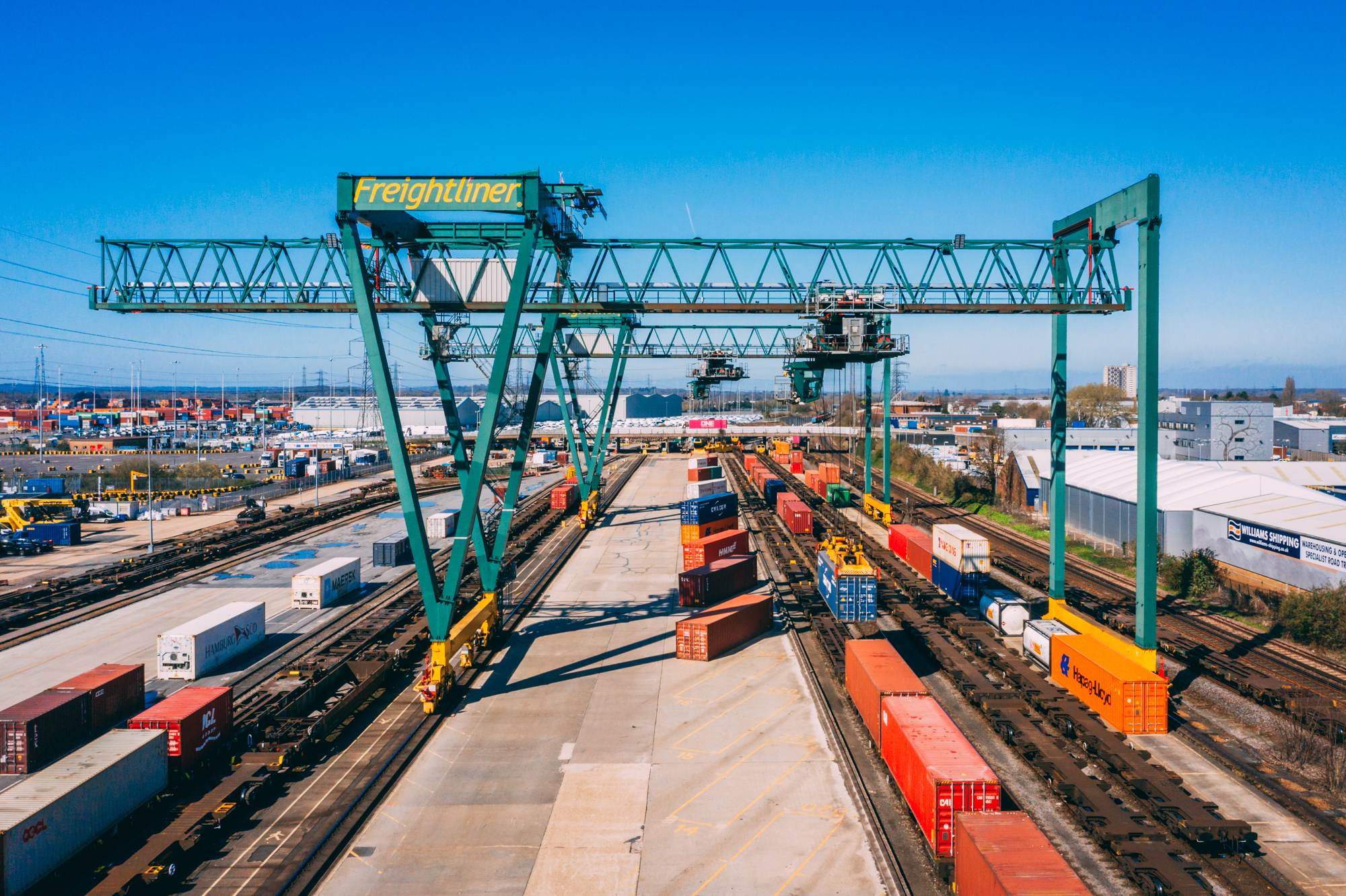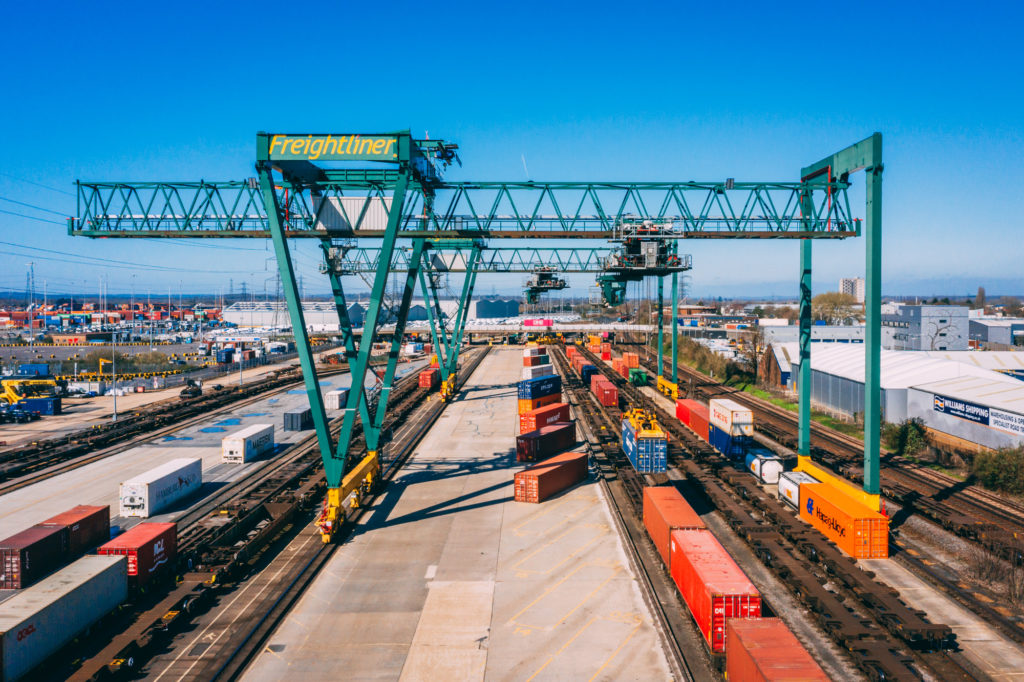 Equality, diversity and inclusion
Like any responsible organisation, Freightliner is committed to encouraging equality, diversity and inclusion among their workforce to be truly representative of society. The aspiration is for each employee to feel respected and able to give their best. As a result, it was approved to join WORK180 as an Endorsed Employer for Women – the UK's only jobs board that pre-screens employers before they can advertise jobs against a set of criteria, including pay equity, flexible working, women in leadership, and paid parental leave.
Actively participating in events such as the Women in Rail sponsored Big Rail Diversity Challenge has provided an opportunity to showcase that teamwork and diversity is not only beneficial, but also essential to the productivity and success of a business.
Join the team
So, what better time to join Freightliner as a qualified train driver or as a member of their groundstaff team?
As well as all the aforementioned benefits, the company keeps its train drivers challenged and motivated by offering flexible shift patterns and variety in their day-to-day work. Drivers can operate different types of traction ─ running Intermodal (container) or Heavy Haul (Bulk) rail services.
With the growth of rail freight in the UK set to continue, combined with its continued commitment to continually invest in their business, new joiners can be confident of job security and a focus on career development.
---
Heather Waugh, Train Driver, Freightliner
"I've been driving trains for 16 years now, 13 with a TOC and the last three with a FOC. I have always felt very fortunate to be a train driver, but I can honestly say I have never enjoyed what I do more than since I made the move to freight.
Ask any TOC driver what one of their favourite parts of the job is, and they'll tell you that driving Empty Coaching Stock somewhere is a real highlight. There's something special about knowing it's just you and the train. I get that feeling every shift now!
I get to drive the most powerful locomotives in the UK. I'm exporting and importing vital supplies, and every train I drive takes an estimated 76 lorries off the road.
I'm doing my bit for the economy and the environment. We were absolutely vital during the pandemic – keeping supermarkets stocked and the lights on, and had people applauding as we went through stations, realising the role we were playing. Moving forward, we are absolutely key to our recovery from the pandemic and in achieving decarbonisation. I feel so proud to be entrusted with these trains.
On a personal level, I am enjoying the best work/life balance I've ever had and I have more time and energy to enjoy life away from work. As I look around at the changes coming into the rail industry in the UK, I feel relieved and grateful to feel secure in who I work for.
I wouldn't hesitate to recommend freight to any train driver. It's the best move I've ever made."
---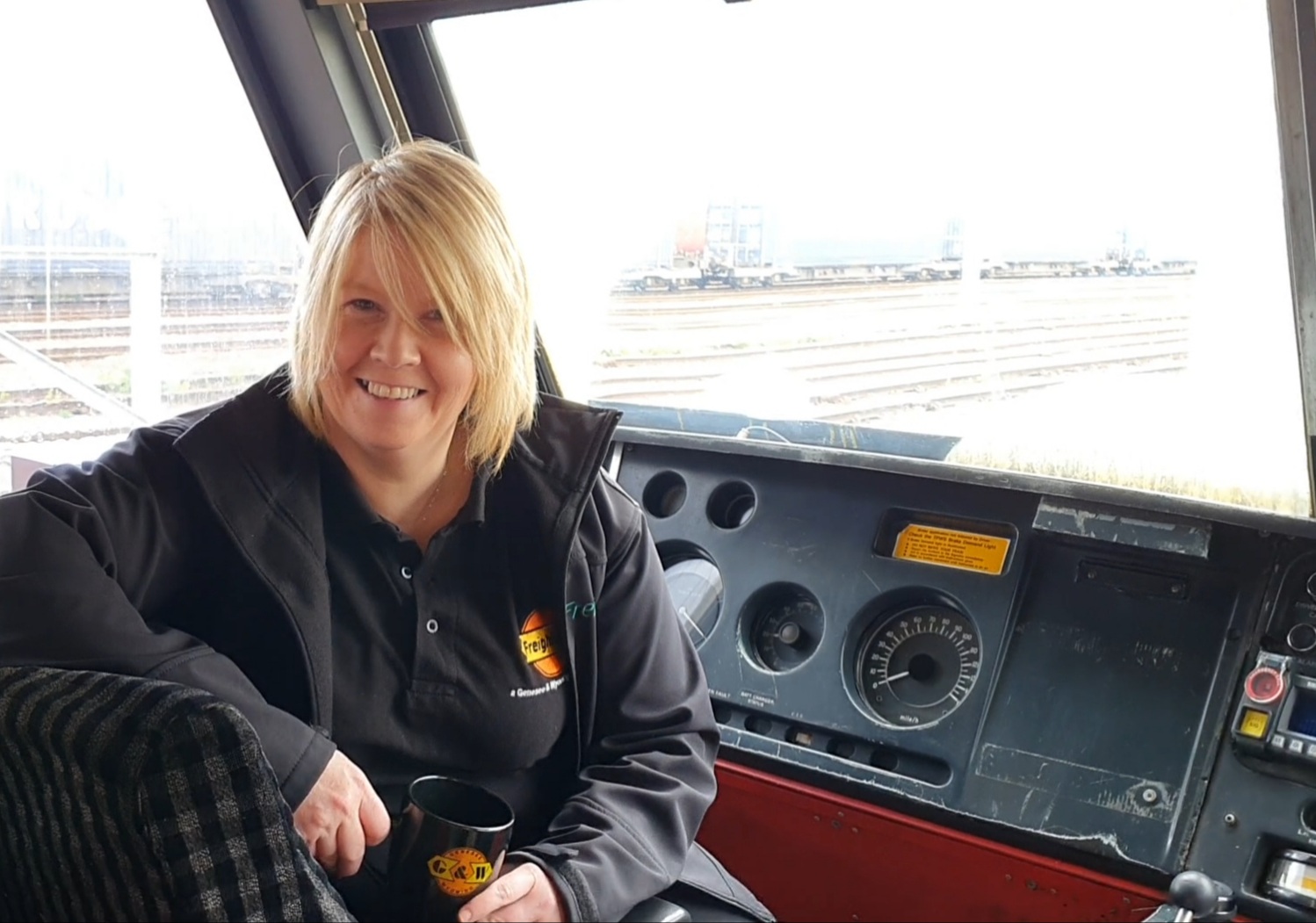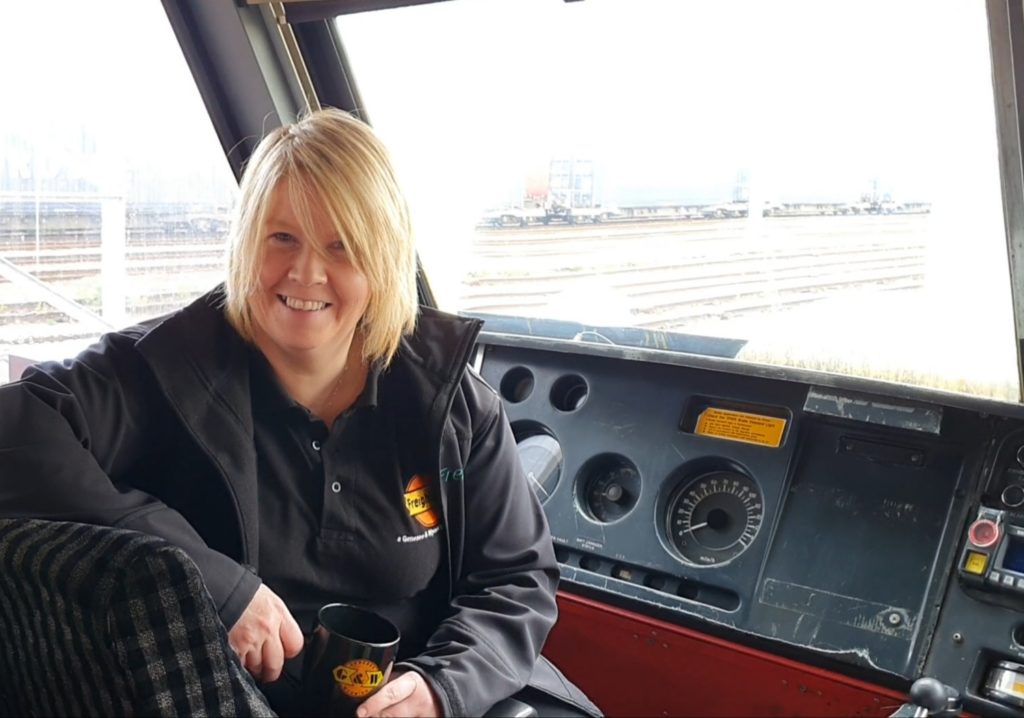 ---