YRP Chair Fiona Westcough talks about the success of this year's Rail Week event
On 3-9 October, Young Rail Professionals (YRP) held the first in-person Rail Week since 2019. Rail Week is a dedicated week of activity which aims to address the skills shortage in rail-related roles and inspire a generation of young people through a series of events, visits, and talks. This year's campaign saw a broad spectrum of events taking place across England and Wales and here we highlight some of the key activities from each of our fantastic regional committees.
Wales and Midlands
Our Wales committee was present at Ffestiniog Railway's 'Bygones Weekend', which aimed to celebrate and enjoy the locomotives, carriages, and waggons that played their part in shaping the story of our historic railway. Located at Porthmadog Harbour Station, and led by our regional Chair, Annabelle Church, YRP volunteers were available to answer questions on careers in the rail industry. Heritage railways provide a great opportunity to spark the emotional fascination with rail as well as the technical aspects involved in running a railway.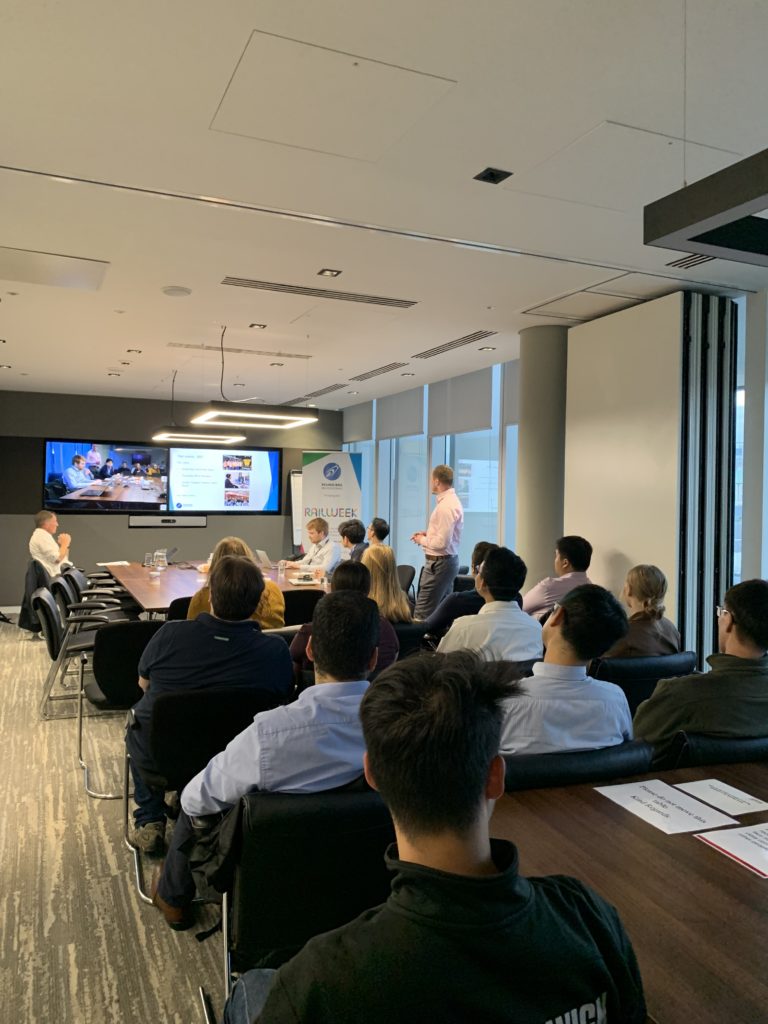 The West Midlands region, led by Veena Kumari, held a fantastic careers event at Coventry University, allowing a variety of students and early careers individuals to come along and ask questions about roles in the industry, as well as training and courses available. The main aim of the event was to inspire undergraduates and high school students, showing them the wide variety of pathways into rail. Furthermore, West Midlands provided the opportunity for 12 lucky individuals to attend a tour of the Tyseley depot, which began railway maintenance operations over 100 years ago in 1908.
Our East Midlands region, led by Simone Dellistanti, hosted a depot tour at Alstom's Litchurch Lane, which covered the production stages for the Aventra platform products, the Monorail products, as well as some brief talks about HS2, the Hydrogen project, and the future of the plant which dates back to the 1830s. Furthermore, Tom Flannery, Practice Manager of Rolling Stock Technical Services at SNC-Lavalin Atkins, provided a fascinating presentation on decarbonisation in the rail industry.
London and South East
In London and the South East, led by Edmund Fenton-Fowler, we saw the return of Rail Weeks' headline event named 'Politics in Rail', where leading figures in the industry discussed subjects about the current and future health of the industry. We welcomed fantastic panellists inluding Andrew Haines OBE, Nick Kingsley, Christine Quigley, Steve White, chaired by Gareth Dennis. It was a session that absolutely flew by and had it not been for the need to vacate RIA's offices, the conversation would have continued for hours!
YRP also held many hybrid and online events, discussing topics such as ETCS, data monitoring and AI in maintenance. This allowed for those who might not be able to attend in-person to still benefit and meant we weren't restricted by room sizes for an 'in-person event' – one of the major benefits of the hybrid approach we were able to take post-covid. Over the weekend, YRP also set up stalls within major stations across regions to speak to the passing public about the variety of careers in rail.
Bringing together such a fantastic programme of events is no easy feat. At this point I'd like to thank our regional volunteers, without whom Rail Week would cease to happen. Furthermore, a momentous effort from our Rail Week lead, James Shanley, and YRP Director and Rail Week Sponsor, Bonnie Price, who coordinated strategy, planning and wider industry support for the campaign.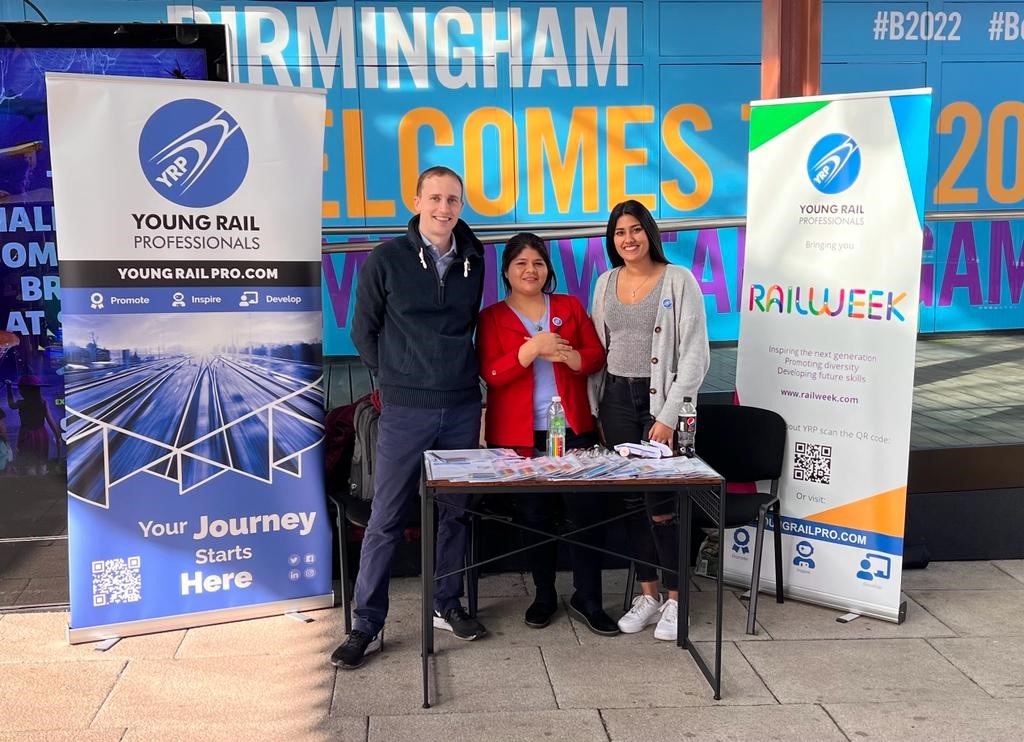 Thank you
This year certainly presented a number of particular challenges as it's the first time we've tried to deliver such a volume of in-person events since the outbreak of the pandemic. Additionally, the equally unfortunate timing of rail strikes affecting our ability to deliver events, and the death of Her Majesty Queen Elizabeth II, limited our active promotion through September added to the list of challenges.
I would like to thank our corporate sponsors who helped facilitate many of the in-person events or offering speakers – it is really appreciated and goes a long way to helping keep these initiatives as accessible as possible from a financial perspective.
Next year, we aim to make Rail Week even bigger and better, engaging a wider audience and inspiring the next generation of railway professionals. Should you or your organisation wish to support us in our mission, please feel free to get in touch!