"People can be frustratingly modest," said Great Western Railway's media and communications manager Richard Salkeld. As someone whose job it is to show rail's best side to the outside world, prising out good news stories from self-effacing staff can be a challenge, but it's not for a lack of material.
Earlier this year, GWR was approached by the charity Make A Wish UK with a request to help a boy with a rare form of eye cancer fulfil his dream of becoming a train driver. Staff at Paddington station were more than happy to help and just a few months later he was on board one of the operator's new Class 800 units meeting passengers and checking tickets.
The day wasn't about creating positive publicity – though our embattled train operators could use some. No journalists were invited and there was no press release. But, overwhelmed at the lengths GWR's staff had gone to, the family asked for the story to be shared across the industry as a thank-you to those who helped make it happen.
It was a powerful moment, said Richard, who will be hosting this year's RailStaff Awards evening on 29 November.
Wonderful impact
Richard has seen numerous similar examples of kindness, and modesty, since joining the industry five years ago as a media and public relations manager on the East Coast route. Before taking up that role, he worked as a broadcast journalist for the BBC and ITV in North East England. Transport stories came across his desk most days and when the opportunity came up it seemed like a natural move to make.
"When I was asked if I'd be interested in hosting the awards it's something I was really keen to do," said Richard. "I think the impact that it can have is absolutely wonderful."
As well as the role it plays in recognising staff across the industry, Richard believes the event will also be an opportunity for him to discover more stories of dedication and outstanding service within the industry. "As an enthusiastic champion of the railway, I enjoy meeting new people and helping celebrate achievements of those who are delivering unbeatable service; ultimately helping to revalue rail in the hearts and minds of the public."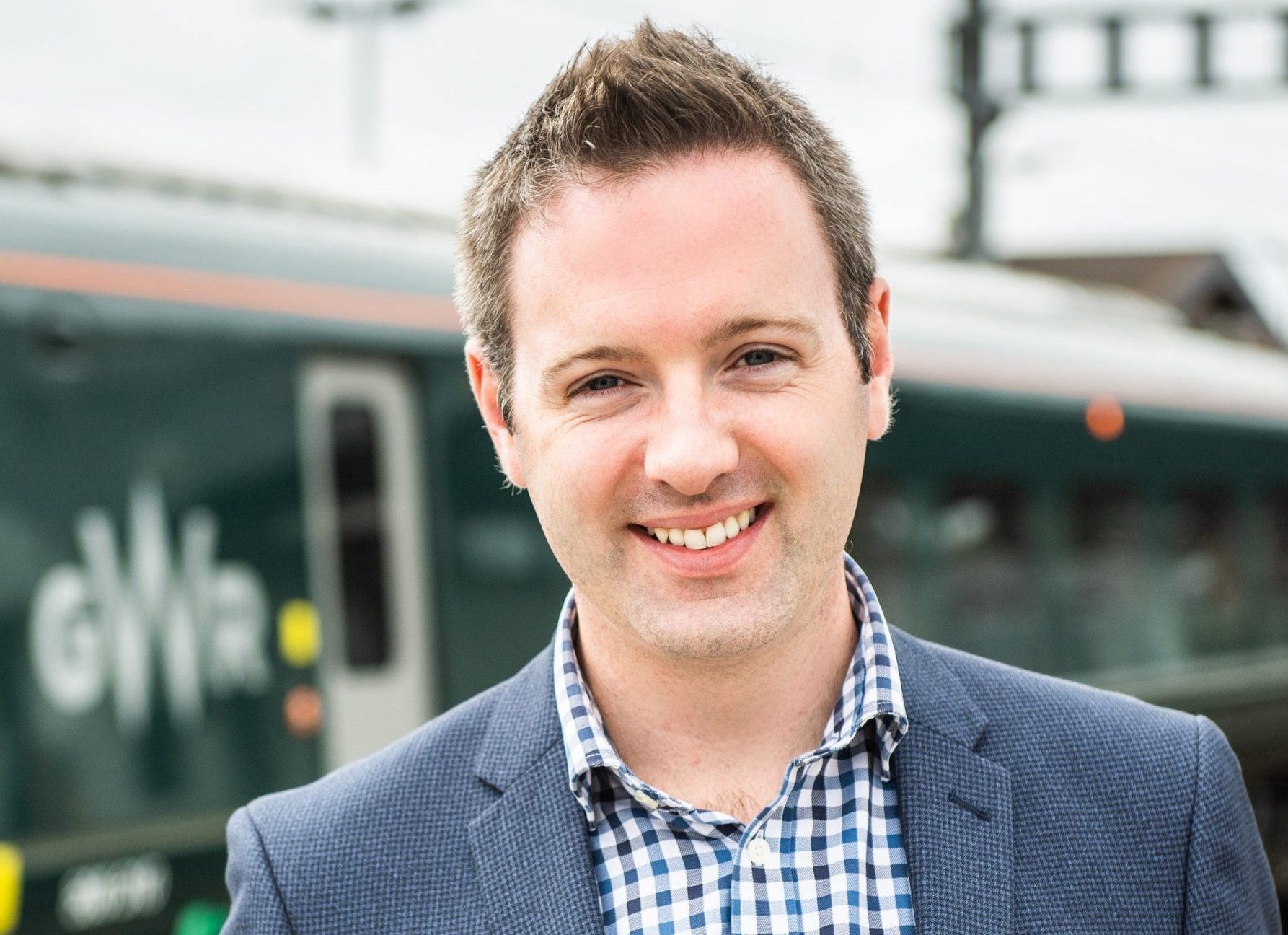 Our biggest strength
Nominations have now closed for the RailStaff Awards 2018 and individuals have the opportunity to vote for their favourite entries. When the votes have been counted, an announcement will be made confirming this year's finalists.
Tom O'Connor, managing director of Rail Media, feels the awards is playing a particularly important role for the industry in 2018.
"The railways have plenty of positive things to talk about. Passenger numbers continue to increase overall and the major improvements that have been talked about for the past few years are starting to show, but that's not how passengers will remember 2018.
"The timetabling issues in May have cast a shadow over the many good things that have happened this year and it can make us as an industry uneasy about dealing out praise where it's due for fear it will be misinterpreted by passengers.
"But while we shouldn't ignore shortfalls in the system, we must continue to recognise its biggest strength – its people."
To find details about how you could attend the 2018 RailStaff Awards, visit www.railstaffawards.com/event/2018/tickets
---
Read more: Great westerners
---