When customer service assistant Alex Bulley successfully applied to become a London Underground train operator, it was a dream come true.
For years the economics graduate visualised himself sat behind the controls of the iconic Tube trains, spurred on by his older brother Adrian, a fellow train operator, who'd invited Alex in for a memorable cab ride when he was younger.
However, the celebrations were cut short by an unexpected finding. For his entire life, Alex had gone about his business unaware he's red-green colour blind, which meant he failed to meet the company's colour vision standard during a medical assessment.
"I was devastated," said Alex, who joined Transport for London (TfL) after graduating from Swansea University in 2014. "My heart was set on having a long career with TfL. To be told you are assigned to the gate line because of track and platform restrictions was devastating. You envisage a long and successful career and then you are basically stuck at step one."
While colour perception wouldn't be a concern for some job roles, in others it could be a matter of life or death. At TfL, the colour vision standard applies to all staff who need to be able to accurately read the colours of lights for safety reasons, so track workers and staff who have to read signals at stations and in depots – as well as train operators.
For Alex, grass had always been green and blood had always been red but a deficiency was picked up during a routine Ishihara test, instantly putting the brakes on his application.
Undeterred
Determined to achieve his goal, Alex didn't quit there. After conducting some thorough research, he discovered that on lines that use automatic train operation (ATO), drivers do not have to distinguish between red and green, so he had a message passed onto his brother's line manager Joe Brown asking if there was anything he could do to help.
"It immediately struck me as being quite unfair," said Joe, a train operations manager who joined TfL as a guard in 1997. "It absolutely makes sense, you would want your drivers to be able to tell red from green when they're driving on a conventional railway and reading red and green signals but it had never really been adapted or updated to accommodate automatic lines."
Currently there are three other London Underground lines that use ATO: Central, Victoria and Northern. The Four Lines Modernisation project, which started in 2017, is transforming the Circle, District, Hammersmith & City and Metropolitan lines. All of these will use ATO by 2023.
Seizing the opportunity to challenge the status quo, Joe picked up the cause, meeting with the company's occupational health department, health and safety and industrial representatives and staff from operations standards. Following a series of long meetings, and after piecing together a detailed risk assessment that looked at such aspects as the colour of buttons in the driver's cab, a trial scheme on the Jubilee line, where Joe works, was given the go ahead by Underground bosses in February 2018.
The ripple effect
During that period around a dozen staff came forward, members who had either applied and been rejected based on the colour vision standard or had their train operating licence removed after they had started to fail it.
Together, four train operators started on the trial – beginning with Alex, who was finally able to realise his dream. The drivers are continuously monitored and every three months the drivers are sat down for a review. So far no major issues have arisen, according to Joe, who is keenly awaiting the full assessment in February when Alex becomes the first of the group to finish the one-year trial.
End game
Joe said: "The plan is to make this a permanent change. So you can extrapolate that across all the future members of staff who wouldn't be able to do the job but now will be. It will potentially benefit hundreds, if not thousands, of people.
"I would like to think that, by the end of 2019, we will be starting to advertise for train operators and be able to not exclude people if they're red-green colour blind."
He added: "There are quite a few standards that we adhere to that are clearly there for all the right reasons in the first place, for the sake of safety, but I think it's good to question whether they're still relevant as the railway evolves. This may well open the door to looking at other standards. It could be the start of something and I'm proud of that."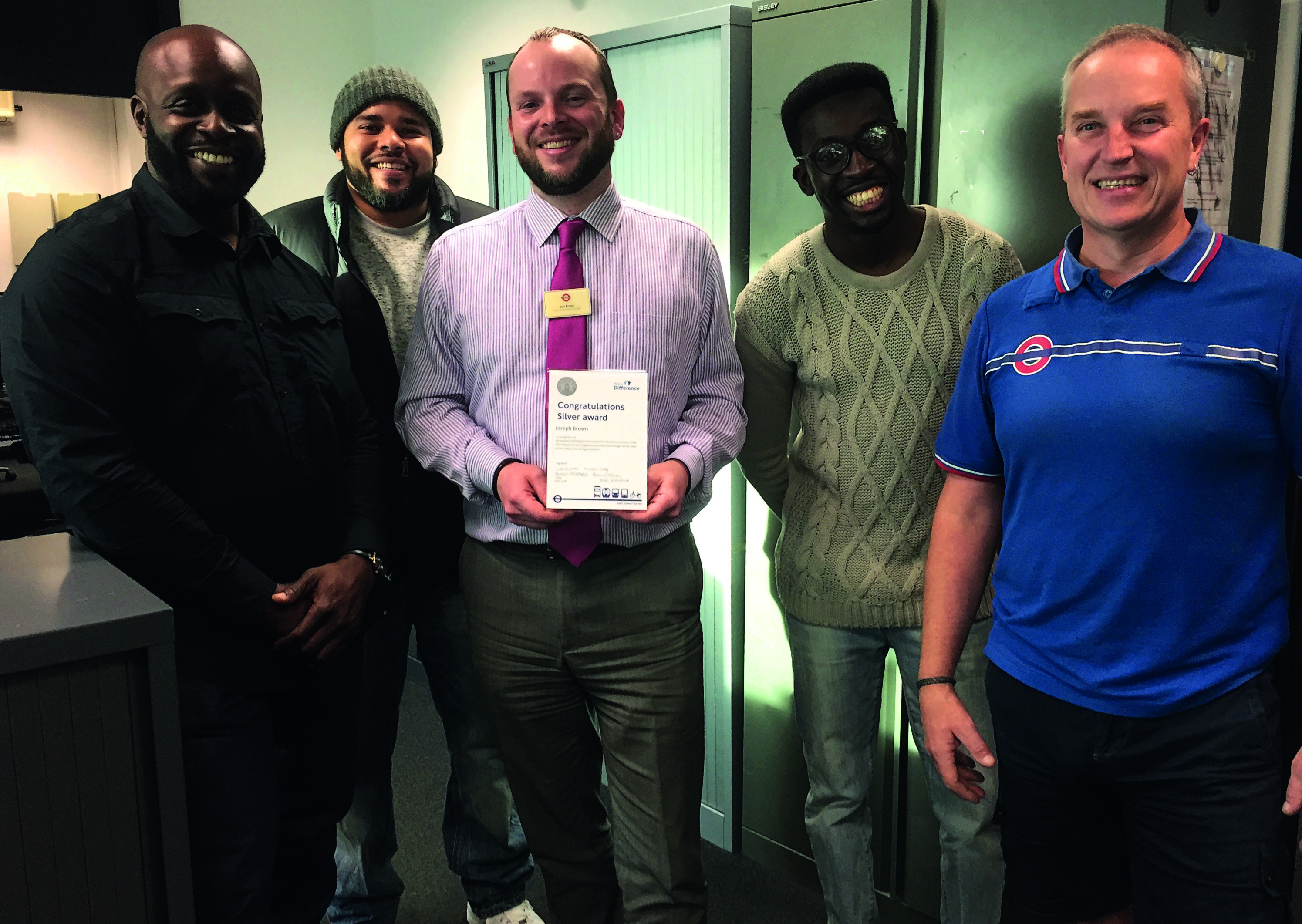 ---
Colour blindness
Colour blindness, also known as colour vision deficiency, is when a person finds it difficult to identify and distinguish between certain colours. Most people have difficulty distinguishing between shades of red, yellow and green – "red-green" colour vision deficiency. In rare cases, some people have trouble with blues, greens and yellows instead, known as "blue-yellow" colour vision deficiency.
Around eight per cent of men and 0.5 per cent of women are affected. It is usually hereditary and present from birth although sometimes it can be developed later in life through underlying health problems. Total colour blindness is very rare, and while there is no cure to colour vision deficiency, most people are able to adapt.
Information courtesy of the NHS.
---
Read more: Great British Bake Off finalist Ruby Bhogal reveals all about her career in rail
---