Despite reducing services, britain's largest train operator is still running 2,160 trains a day while keeping staff and passengers safe
The national emergency sparked by the Coronavirus outbreak has led to extraordinary measures across the railway industry. Govia Thameslink Railway is the largest UK franchise, encompassing Southern, Gatwick Express, Thameslink and Great Northern services. RailStaff spoke to chief operating officer Steve White about its response.
"Sitting here at the beginning of April, I can honestly say I've never seen anything like this. We are living through unprecedented times in which the rules of normal societal behaviour have shifted seismically," he began.
"The government has vast swathes of the country's workforce on lockdown, with only key workers and those with no other choice allowed to travel. We, as an industry, have been identified as key workers ourselves because we have a vital role to play, keeping doctors, nurses, social care, the police and other essential workers moving. It is challenging when our own 7,500-strong workforce is affected by the impact of the virus, but, alongside our industry colleagues, we have risen to the challenge."
Caring for staff and customers
Speaking from his home, Steve continued: "The first thing we did at GTR was identify the priorities we have as a business. Most important is the health of our staff and customers. We are fortunate to have our own chief medical officer, who has been able to ensure that the best advice is available throughout for our staff as well as personalised support for those who may have been considered vulnerable with medical complications.
"All Covid 19 information is held in one accessible location and is regularly updated. Colleagues across the business have been brilliant, heeding the advice we've been sending out, practicing social distancing at work and generally looking out for one another.
"To help protect our customers, our 400 train cleaners, at very short notice, stepped up their cleaning regimes, using new, stronger viruscides to focus on surfaces such as grab poles, tables and push buttons. These people are our unsung heroes and I think their effort is outstanding. However, the best advice, which we have pushed out through posters and announcements, is for people to wash their hands thoroughly at the beginning and end of their journeys and avoid touching their faces.
"Out at stations, everyone has been playing their part, wiping down ticket office windows, chip and pin machines – even cleaning the station sign-in pens!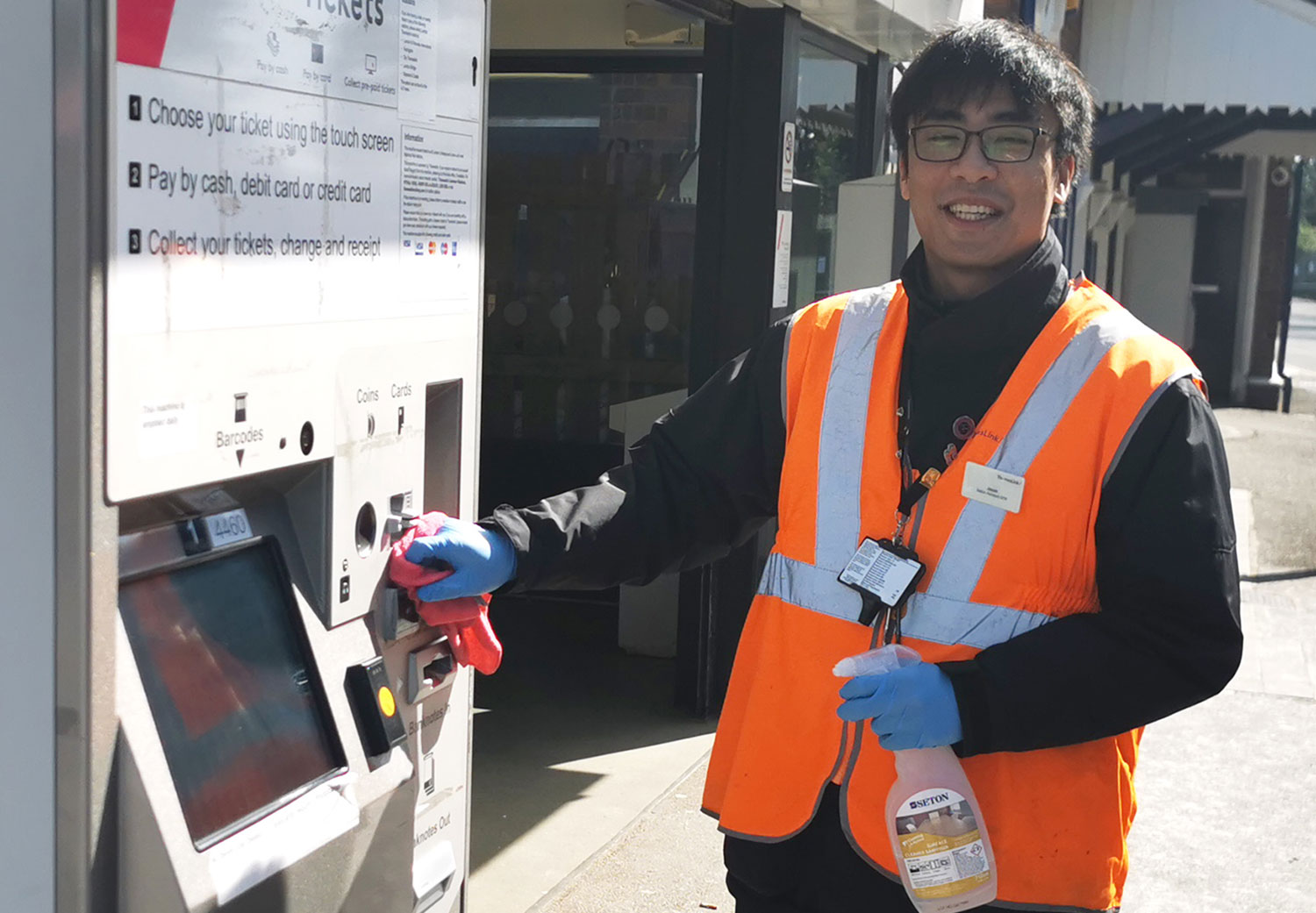 Keeping essential services running
"The second priority has been to create a timetable to meet key workers' needs, that respects social distancing and considers the effect on our own resources. In simple terms, on 16 March we moved to a Saturday-base timetable with approximately 800 fewer trains a day, from 3,600 down to 2,800; and then scaled this down further to a Sunday-based timetable a week later, with 2,160 services. In total, that means we're still currently running around 60 per cent of our normal weekday service.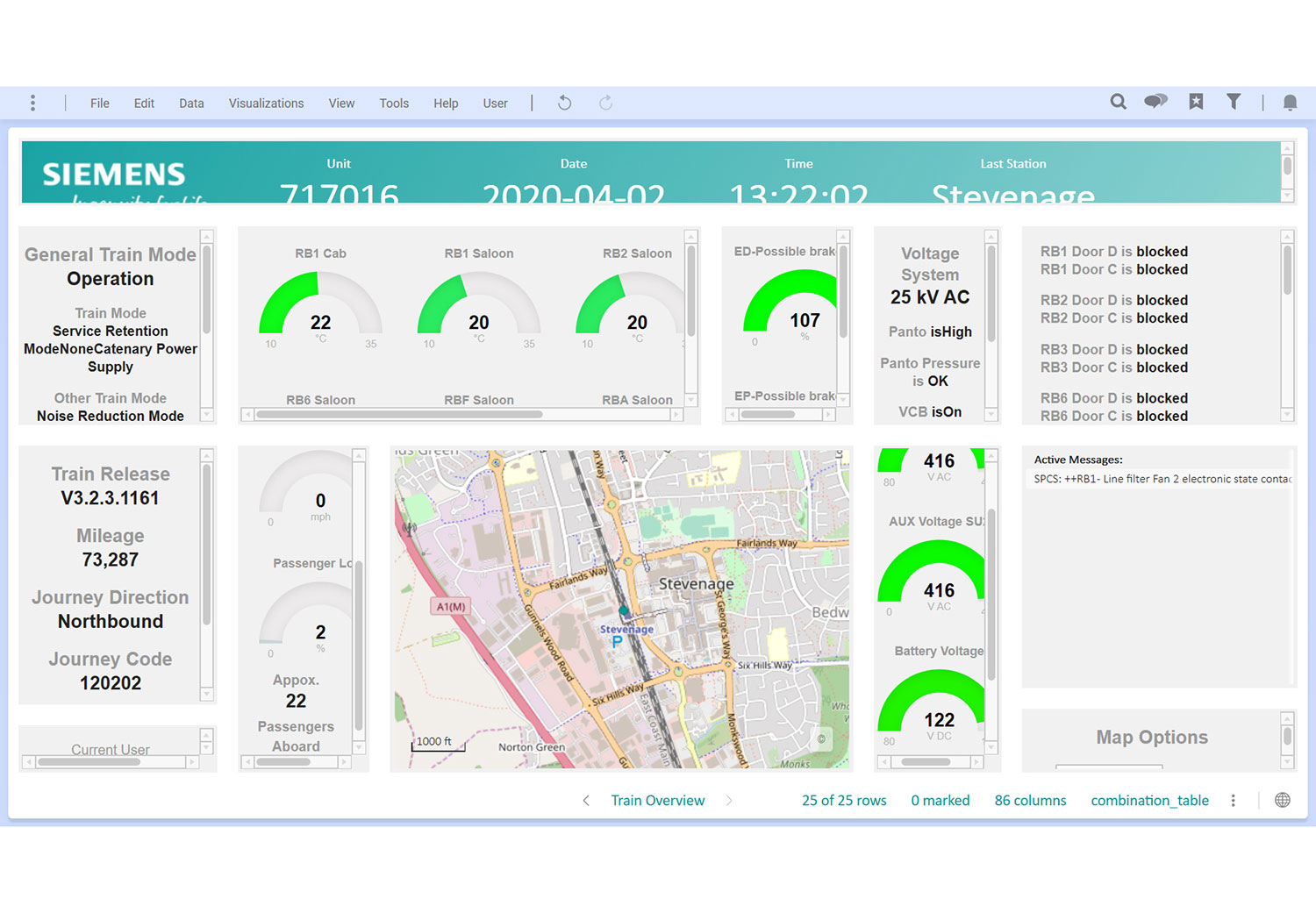 "The 'Sunday-plus' timetable, which is in place as I speak, is so named because it includes around 100 additional early and late trains, that wouldn't normally operate on a Sunday, to support NHS staff and other key workers. We identified what was needed by speaking to hospital trusts via the local sustainability and transformation partnerships. We also capitalised on the strong relationships we have built to consult with our rail-user groups, line-of-route MPs, local authorities and business contacts. We contacted around 700 people in all.
"Throughout this revised timetable, we have continued to retain train lengths to maintain space for social distancing. We also asked Siemens to switch on a newly developed functionality that allows us to review loadings, in real time, on each Class 700 Thameslink and Class 717 Great Northern Moorgate train. With this, we can monitor social distancing on board and refine our service.
"Stations gateline data had already indicated that we had about five per cent of the normal passenger flows. This live data, which is fed from the trains to our Rail Operating Centre at Three Bridges, confirmed this analysis – even in the peak we have trains only loaded to around six per cent capacity!"
Looking out for the vulnerable
"We know this pandemic will affect people's livelihoods, loved ones and mental health. Therefore, our third priority is to care for the vulnerable, which includes those in society with suicidal thoughts. Our staff have made 107 life-saving interventions since January, compared to 69 last year. This 55 per cent increase is, in large, partly explained by the improvements we've made in training, welfare and reporting, but it's also a sad reflection of the troubled times we are living through.
"We have a team of specially trained welfare officers supporting rail staff across the network who specifically look for passengers that may be showing signs of stress, and 1,000 of my GTR colleagues have now gone through the Samaritans' training course.
"We are also supporting our own staff at home. Anyone over the age of 70 has to self-isolate for 12 weeks – even our 84-year-old stalwart station assistant, Siggy, from Elstree & Borehamwood. His colleagues are making regular calls to check on him. I understand he's bored rigid and waiting for the cricket season to start!
---
GTR's Chief Medical Officer
Dr Illeana St Claire is a consultant occupational physician and a fellow of the Faculty of Occupational Medicine. She joined GTR in May 2018 as chief medical officer and is responsible for a team of doctors and health advisers providing clinical work and advice to managers.
She has been keeping all 7,500 staff up to date with the latest advice from Public Health England, providing bespoke information for members of staff who are vulnerable with medical conditions making sense out of what is a complex situation.
She said: "I translate the information from Public Health England, which sometimes may be confusing, and I also coordinate the occupational team to engage in remote assessments and provide extra support – for example we have a dedicated line for employees who are concerned about their medical conditions."
Dr St Claire is also on the Rail Delivery Group Covid-19 coordination team providing medical advice, for example on the right virus tests required to support the railway.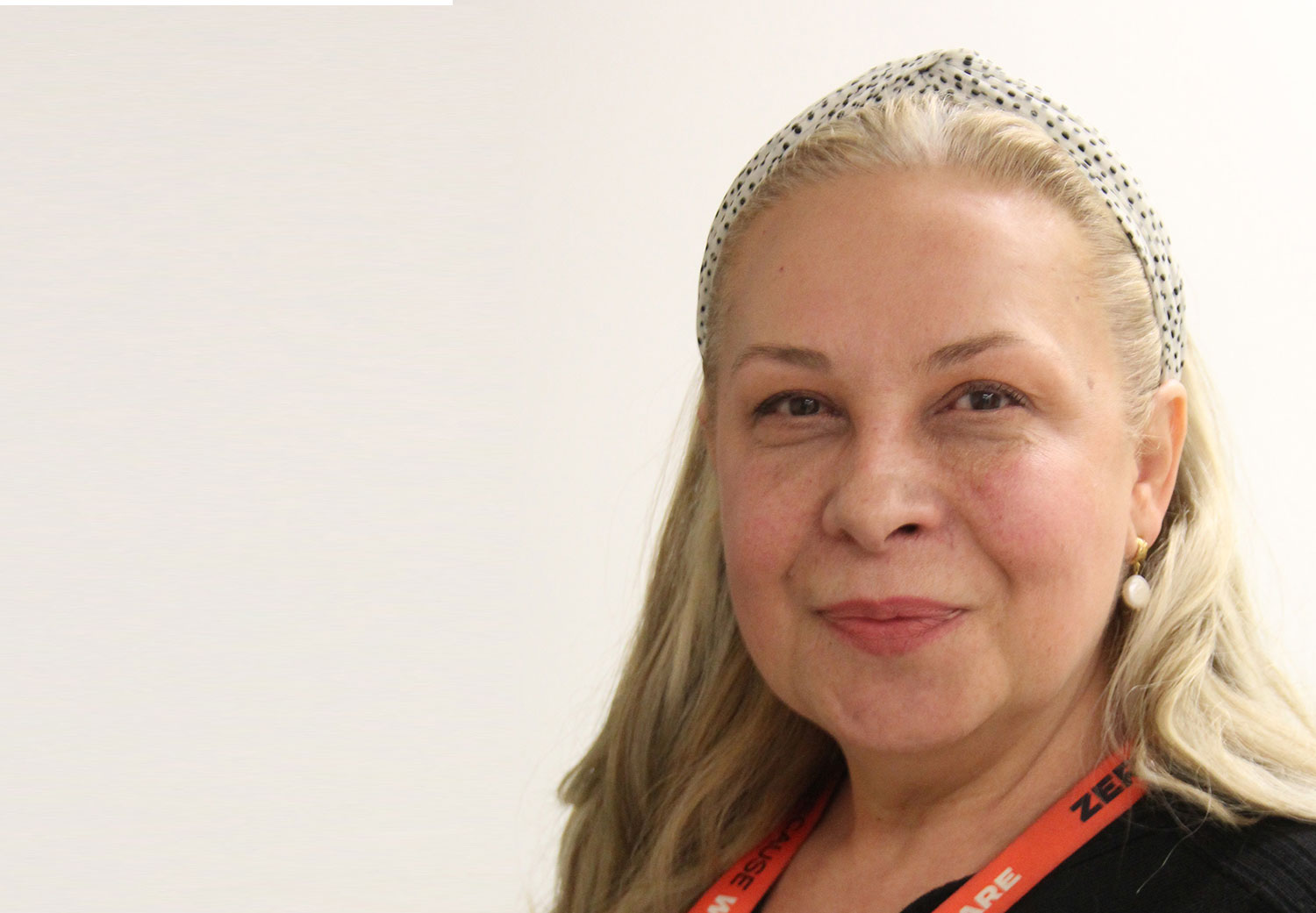 ---
Working as a team
GTR has brought in two new timetables across seven separate routes in just two weeks, maintaining a service for key workers and others who have no choice but to travel.
This has involved many long hours of work from resource and rostering managers plus people across many teams, including train planning, operations, engineering (fleet), stations and customer service, control, customer information, finance, stakeholder and media.
The Rail Operating Centre (ROC) at Three Bridges closed its doors to all visitors very early on in the crisis to minimise the exposure of critical employees to the virus. Network operations director Mike Paterson said: "As a business, we have had to help manage the new timetable introduction twice in the period of two weeks, which has been pretty epic. The size of the network we operate makes this no mean feat, especially factoring in the engineering work that is still going on.
"At the ROC, all non-essential staff, such as the social media team, have been working remotely. The only people here now are those without whom we simply could not operate, incluing colleagues in Network Rail."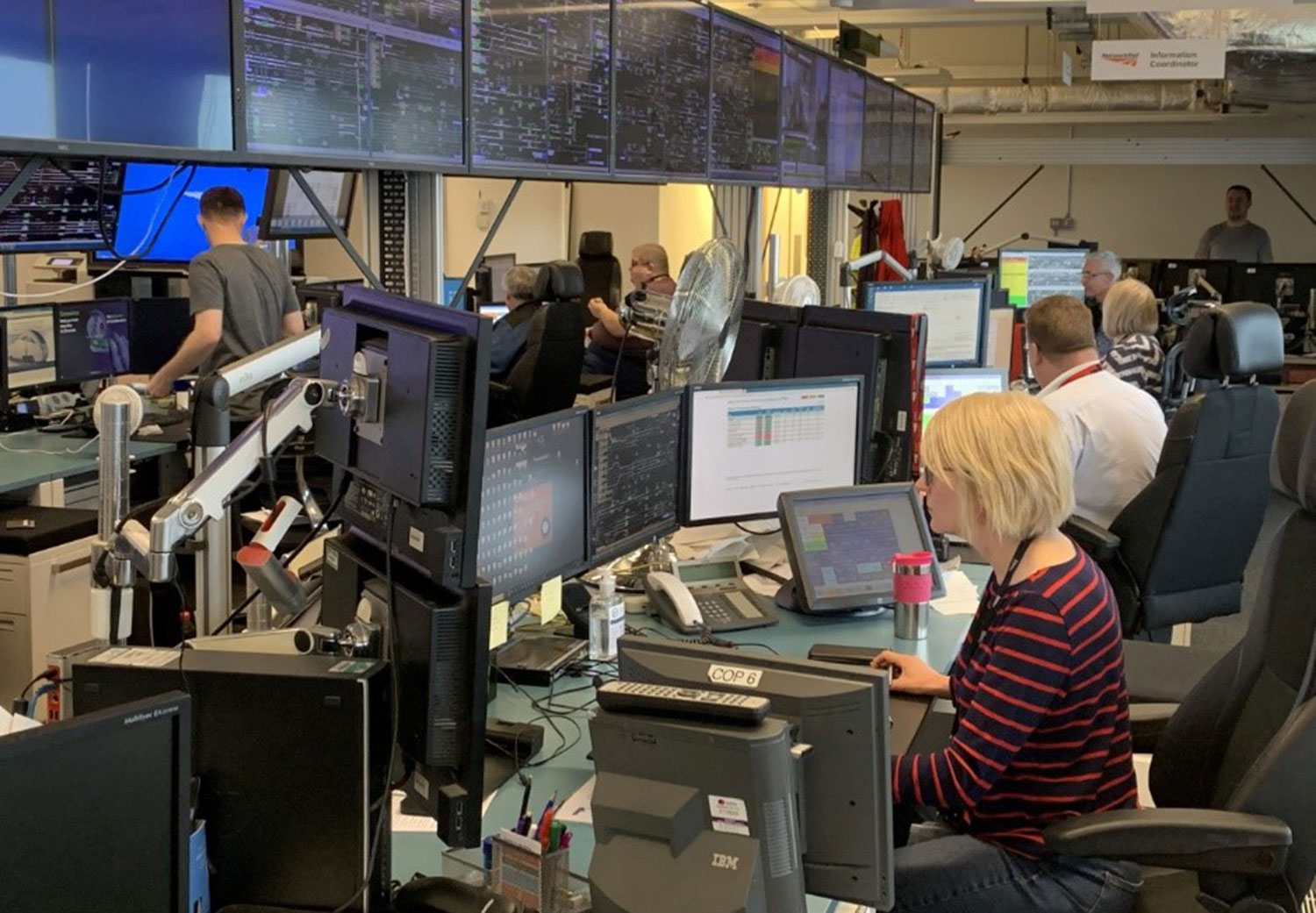 ---
Ready for the big return
"Our fourth and final priority is to ensure we have a sustainable business, so that, when this pandemic is over, we are ready to support the returning passengers. We signed an Emergency Measures Agreement with the DfT to protect the employment of our people and then ensure our business was sustainable. We are working on activities that can be safely managed now and which will enhance our services in the future – keeping people employed and being ready to help our customers when this is over.
"We are supporting the £150million Gatwick Airport rebuild which, as I speak, continues, and, although it has not been possible to continue with physical work on our £15million Passenger Benefit Fund station improvements, we are focused on completing design work and obtaining Network Rail permission, so that this work can proceed at pace when normal working is possible. One of our first priorities is to install life-saving defibrillators which we have promised for every one of our stations.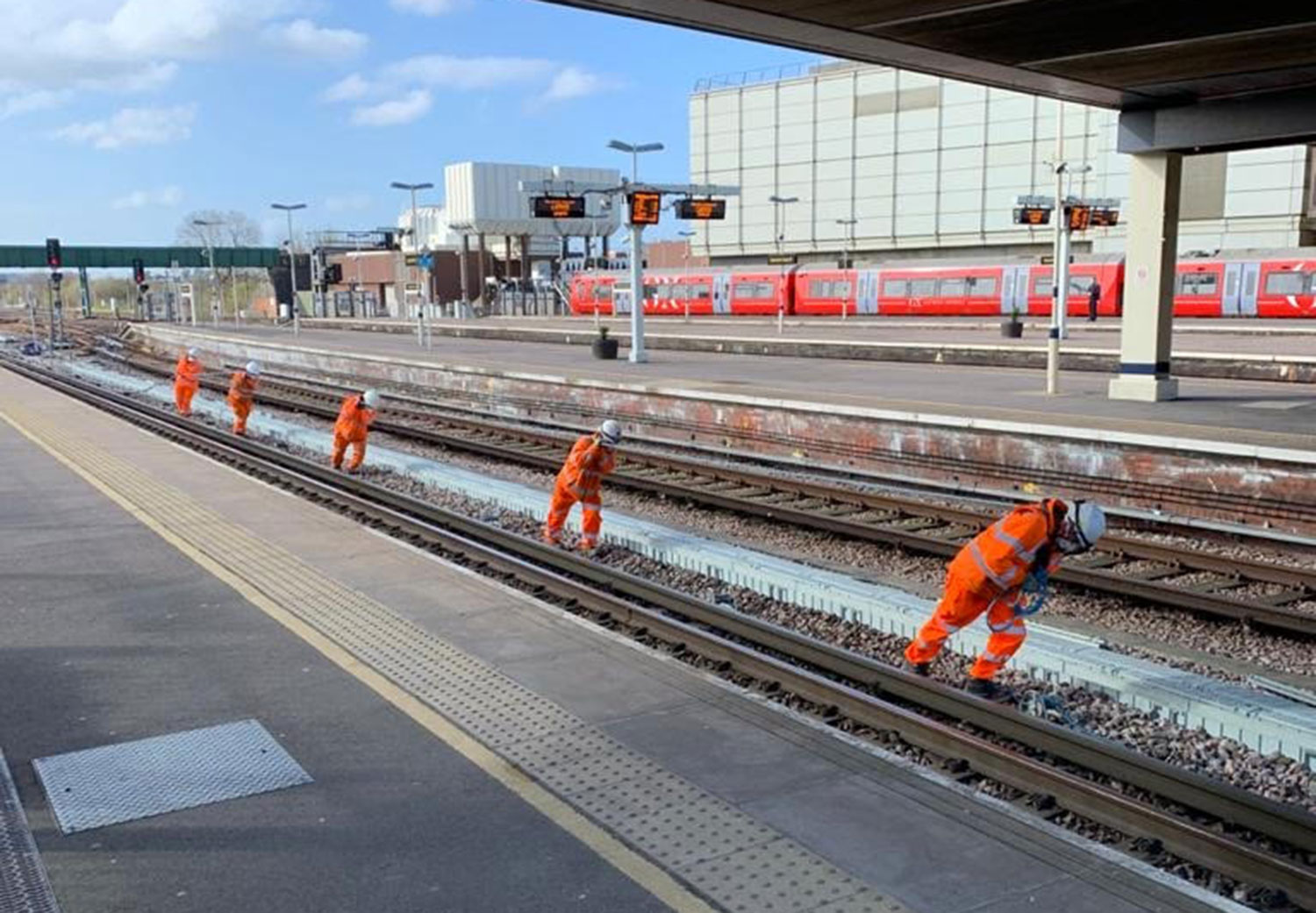 "I really want to commend the work of Network Rail. They have kept up the pace, repairing multiple landslips in the High Weald of Kent, reopening the East Grinstead line as the Coronavirus outbreak gathered pace, to bring an end to lengthy bus journeys for the key workers on whom we all rely.
"This pandemic is unprecedented in modern times. What the country is doing is right for its people and what the railway family is doing is right for its staff and those workers in the NHS, social care and emergency services that depend on us.
"I am enormously proud of everything we are doing together and applaud the efforts my colleagues are making, here in GTR and across the industry for other operators, Network Rail and our suppliers. I salute you all.
"Stay safe."