As people emerge from lockdown, Network Rail and British Transport Police are concerned at the dramatic increase in the number of people risking their lives at level crossings after a surge in people not using them correctly.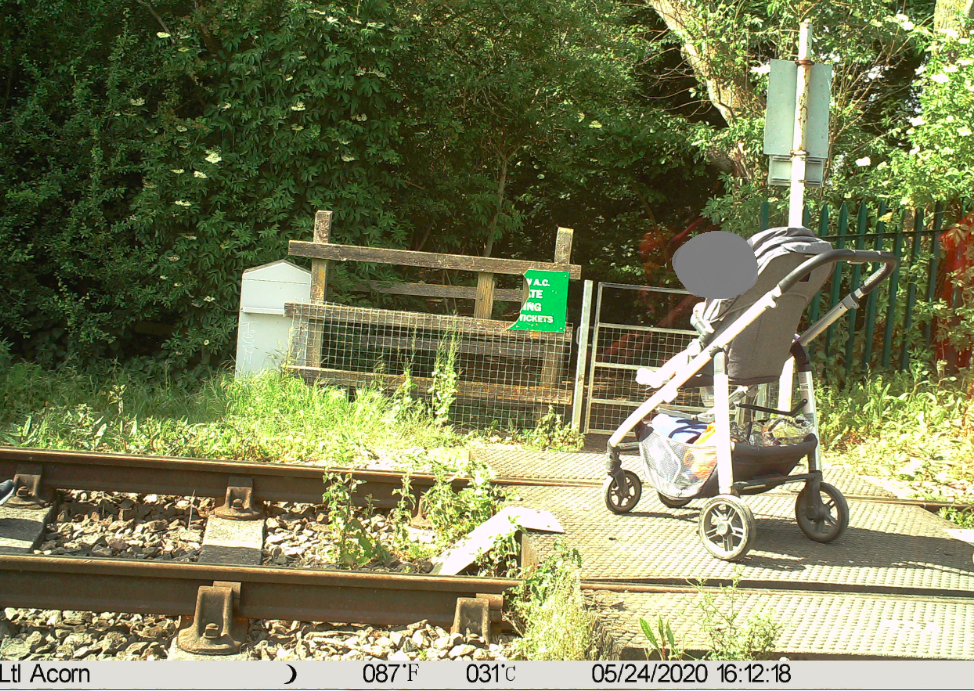 Network Rail has released shocking pictures of a child left on tracks just so the irresponsible adult with them could take a picture.
This was taken on May 24 at Little Marlow, Buckinghamshire, while another image at the same level crossing shows someone kneeling on the track while holding a dog, again so a picture could be taken.
Meanwhile a few miles away at Mill Lane level crossing, footage shows two people almost walk out in front of a moving train before rushing back to safety.
The warning for people not to risk their life comes as the number of services on the railway are starting to be increased with trains on some lines travelling up to 125mph with a stopping distance of more than a mile.
Mike Gallop, Network Rail's Western route director, said: "It is shocking to see people unnecessarily risk their life and it is happening too often.
"When people lose their lives through not using level crossings correctly it's tragic, not only for the families involved but also the drivers, passengers and wider communities.
"We strongly urge people using crossings, to stop, look, listen and stay alive."