HRH The Duchess of Cornwall has visited London Paddington to thank station workers for their extraordinary commitment in keeping passengers safe throughout the Covid-19 pandemic.
She met with station workers from Network Rail, GWR and British Transport Police to personally thank them for ensuring people can continue to visit and travel safely from one of the country's biggest and busiest railway stations.
The station teams at Paddington, who are classed as key workers themselves, worked tirelessly to introduce as many measures as possible to keep passengers safe. This included introducing one-way systems, floor markings to keep everyone two metres apart and the appointment of dedicated social distancing staff to help remind passengers of the rules.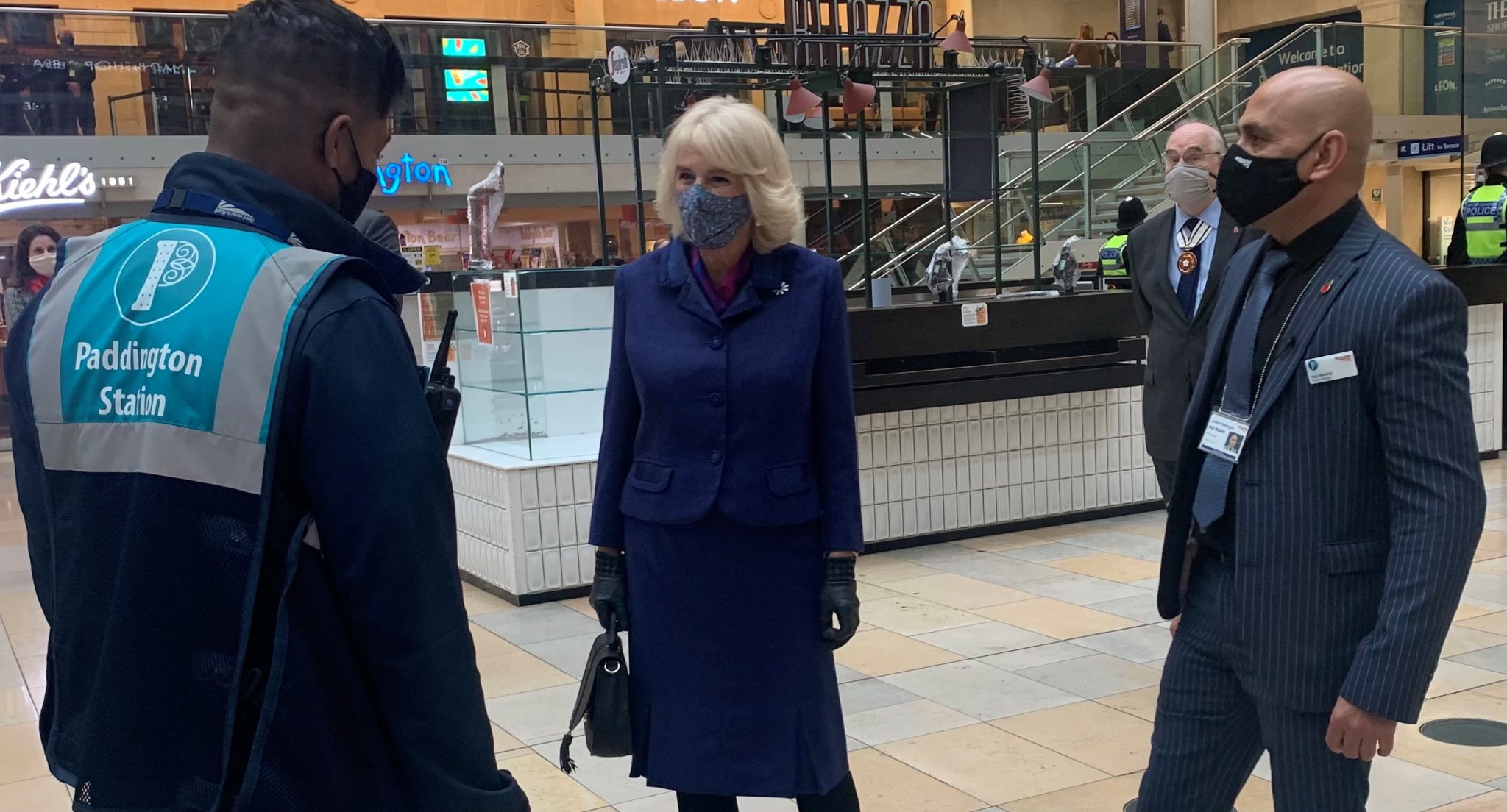 They also erected numerous hand-sanitising stations, created safe socially distanced seating areas, created an enhanced cleaning regime and staff even handed out supplies of face coverings to ensure anyone that did not have one could travel safely.
Paddington station workers have also shown their great pride in supporting their neighbours at St Mary's Hospital by offering free parking for key workers, a rainbow-themed mural to lift the spirits of those heading to their crucial jobs and a huge banner was also erected on the outside of Paddington thanking those at the hospital.
After meeting station teams, The Duchess of Cornwall was shown a demonstration by Medical Detection Dogs who are training dogs to detect Covid-19.
Network Rail's London Paddington station manager, Mustaq Haji, said: "It was an honour to welcome HRH Duchess of Cornwall and introduce her to our station team here at Paddington who have worked tirelessly and selflessly to ensure everyone who travels is kept safe – I am proud of all of them.
"When the virus hit, they immediately set about introducing measures to make the station safe and they wanted to play their part in ensuring key workers could continue to get to their jobs. That includes our neighbours at St Mary's Hospital who we were determined to show just how grateful we are for what they have done throughout the pandemic."
Dean Haynes, GWR flagship station manager, Paddington, said: "So many key workers have come together in the recent months to make sure vital services continue to operate in extremely difficult circumstances, and railway staff across the country have been critical in the country's response.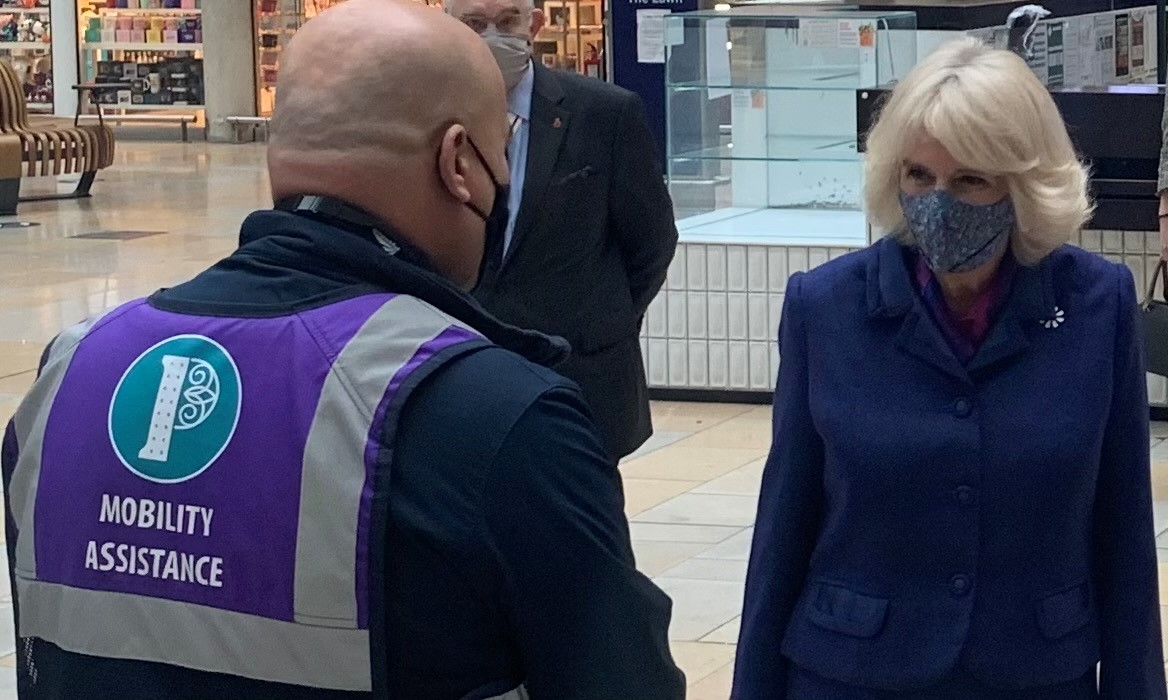 "We were proud to welcome Her Royal Highness today, and it was great to hear the recognition of the contribution, not just of the team at GWR but the whole railway family."
Superintendent Ricky Twyford, from British Transport Police, said: "I am incredibly thankful to our officers and railway colleagues across the network for their tireless work during the pandemic, many of whom have will have worked long hours, cancelled days off and spent time away from their families to ensure those who needed to use the railway could do so safely.
"It is truly an honour to see their incredible efforts recognised by The Duchess of Cornwall today."
"The railway may have looked a little different in recent months as we've all pulled together to slow the spread of the virus, but one thing that will always remain the same is our commitment to keeping the transport network safe."