Railway Children's Three Peaks Challenge by Rail made its comeback this year, and on Thursday 9 September, teams drawn from across the rail industry set out to conquer Britain's highest summits. The return of the event, which first took place in 2004, represented a huge effort by the entire rail industry to generate much needed funds in support for the charity's work.
The event sees participants attempt to scale the UK's three highest peaks over two days. Teams are ferried between each location in a train specially chartered by the charity, which also provides food and refreshments. The event raises funds to help Railway Children provide protection and opportunities for children in the UK, India and East Africa.
Logistical challenges
Forty teams took on this years' challenge, which incorporated more than 27 miles of climbing and 3,200 metres of ascent, and while more teams had signed up to take part, a number were forced to withdraw after testing positive for Covid. Unsurprisingly, staging such an event poses a raft of challenges in these new and unusual times.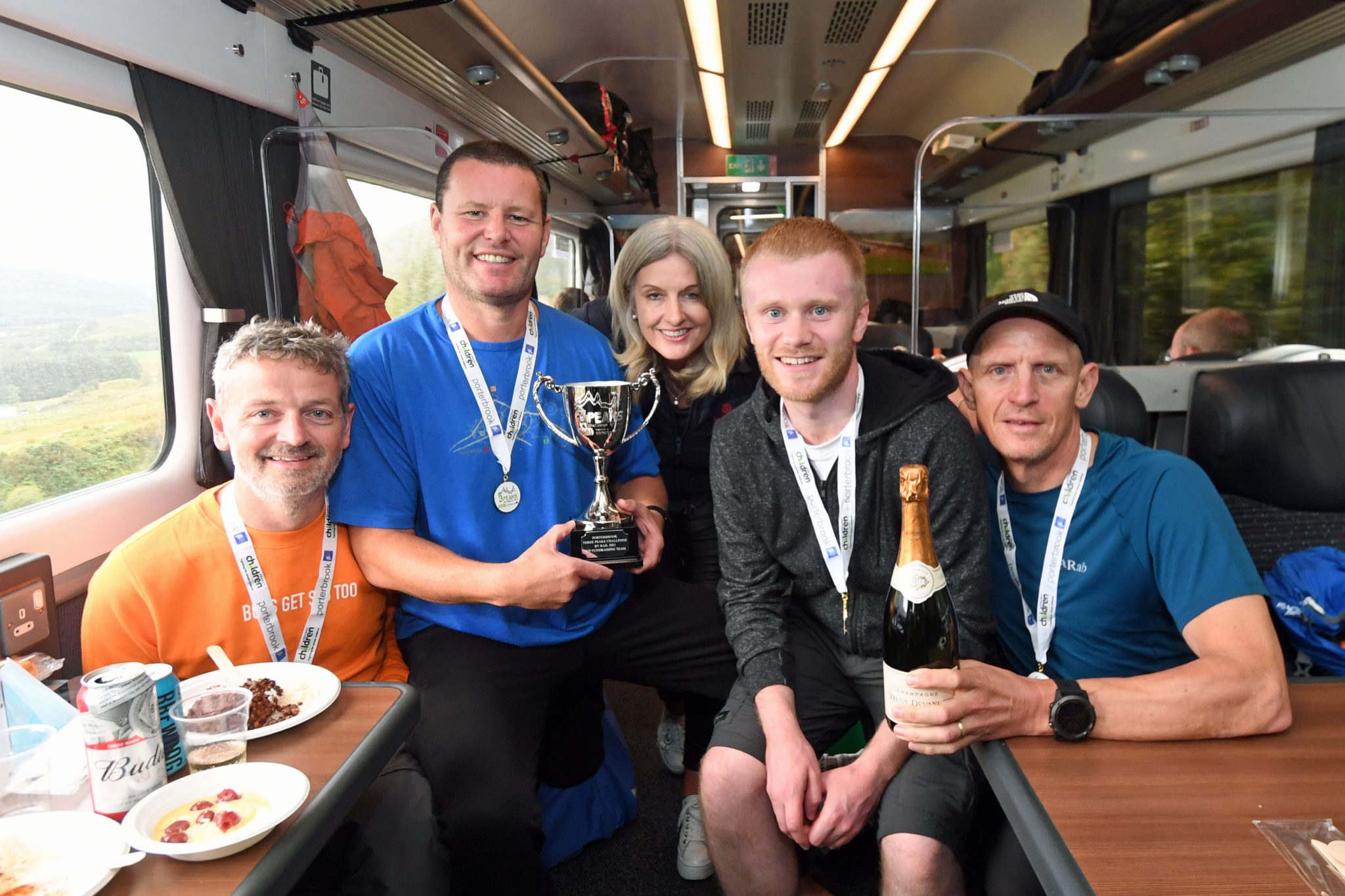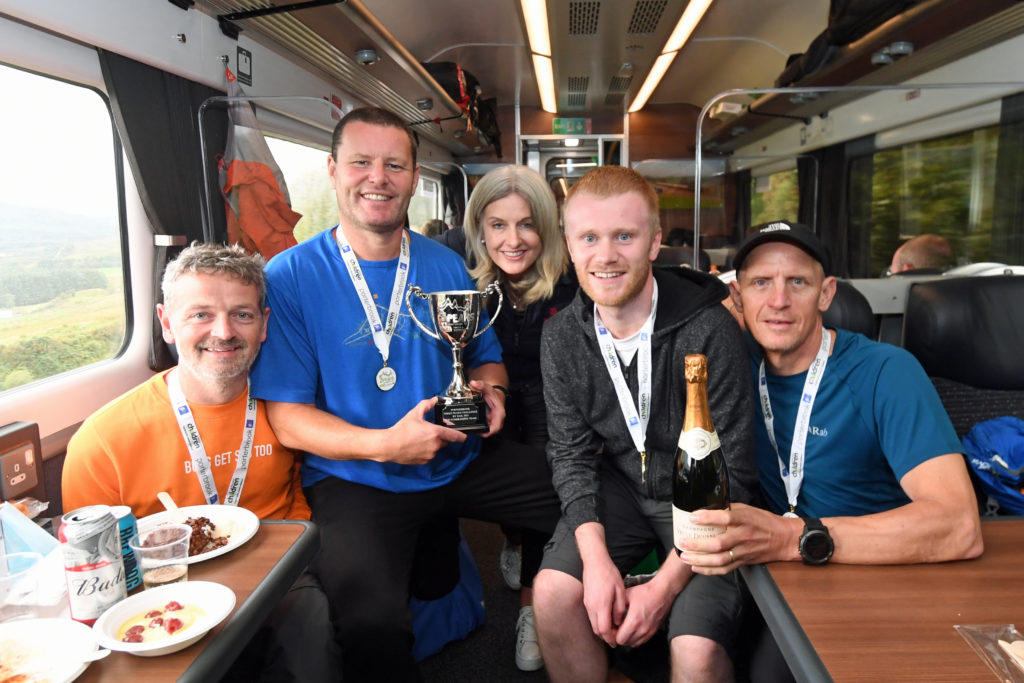 "We've been doing this since 2004," explained Katie Mason, Railway Children's Event Manager, "but unfortunately a lot of companies that have supported us before didn't make it through the pandemic. Previously, all the catering for the two days has been donated to us, but this year that couldn't happen. Also, we didn't have a kitchen car this year. Thankfully, VolkerRail stepped in as a food sponsor for the event and helped us with some of the costs for that."
For starters, the charity had to factor in all the health and safety requirements that an event of this scale demands. "The train was adapted for Covid and had screens between the seats," said Katie, "we also had a cleaner onboard the train who made sure it was kept clean. Our main sponsor, Porterbrook, provided goodie bags which included hand sanitiser, and everyone was asked to take a lateral flow test before they joined the train."
Hitting the hills
By all accounts, the event was a huge success. Railway Children raised over £200,000, and participants have praised the charity for putting the challenge back on the calendar.
"It was great to finally hit the hills and begin this adventure after it was postponed because of the pandemic," said Martin Berry, Engineering Director at Mechan. Martin completed the challenge along with Service Manager, Dean Fisher and Service Engineer, Jonathon Smith. The trio embarked from Crewe station on the evening of 9 September, to complete their first climb up Snowdon overnight. From there, they travelled to Ravenglass to scale Scafell Pike and then took a night train to Fort William to tackle the UK's highest mountain, Ben Nevis, in the Scottish Highlands.
"It was, without doubt, the hardest physical challenge my colleagues and I have ever undertaken for charity," said Martin. "I would like to thank our colleagues and the friends of Mechan who sponsored us and kept us going throughout the gruelling two days." The Sheffield-based manufacturer raised £3,500.
Wonderful experience
As well as sponsoring the event, VolkerRail sent along a team of four who raised over £6,000 and were crowned the event's Cup Winners in recognition of their fundraising efforts. Andrew Wilkins, finance director, commented: "It was a wonderful experience with an amazing team, and I would encourage anyone to sign up in the future. The crowning glory was definitely being Cup Winners!"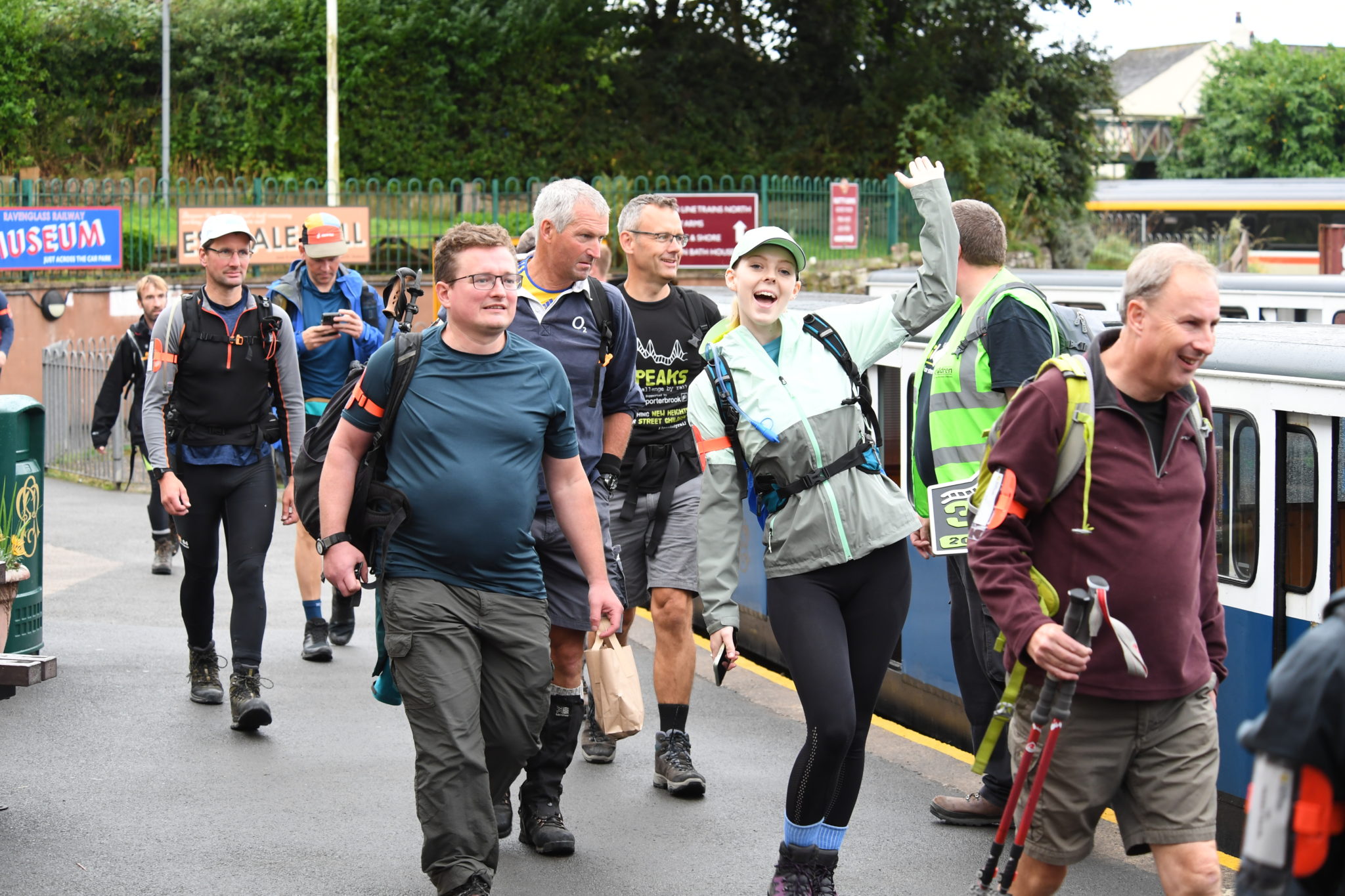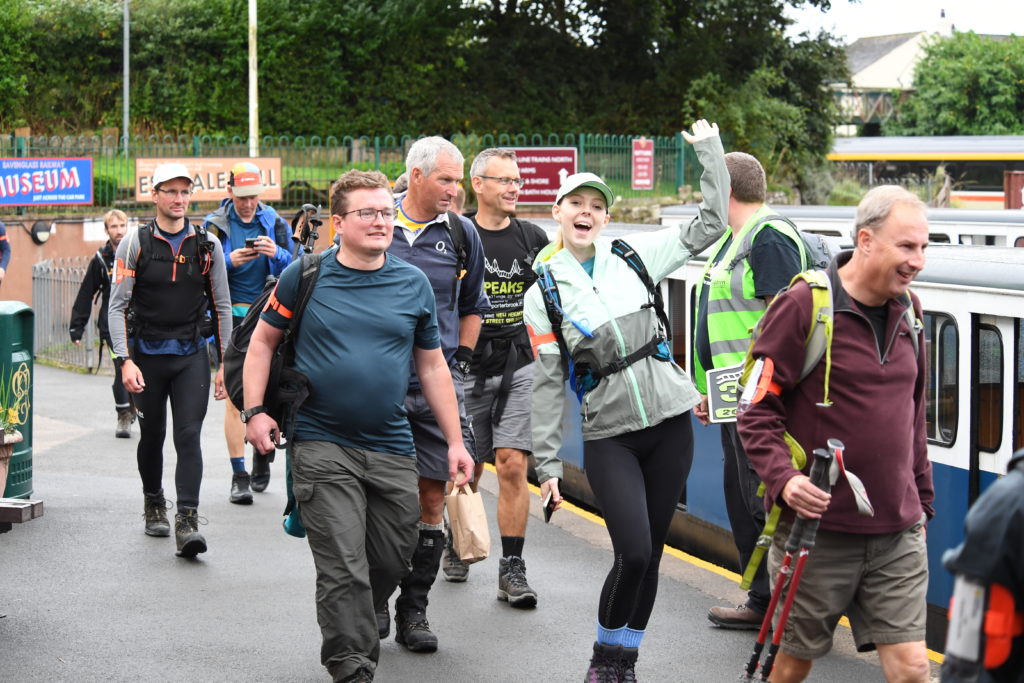 Unfortunately, the weather over the three days wasn't too kind, with mist and drizzle on all three summits. "It was terrible," said Katie. "It poured with rain and visibility was awful. When it's dark and it's raining, it's pretty miserable." However, the participant's spirits weren't dampened too much, and most teams completed all three climbs. "It was tougher than I remembered, perhaps due to the wet weather!" said Volker's head of engineering and multi-discipline design, Ben Mather, who has previously completed the challenge.
Other than creating additional logistical difficulties, the Covid pandemic has had major impacts for Railway Children. The charity has been forced to cancel many fundraising events in the past 18 months and the resulting funding shortfall has threatened the work it does for vulnerable children at home and abroad. "We have a big events programme of which Three Peaks is just one part, said Katie. "We hold an annual Railway ball in London but that couldn't happen last year and our whole events programme was decimated. Also, people in the industry were unable to do the usual sort of workplace fundraising such as quiz nights, etc. The pandemic left a huge hole in our income."
To make up the shortfall the industry came together and created Rail Aid, dubbed railway's answer to Children in Need. Last year's Rail Aid raised £537k and is being repeated this year with lots of activities planned between now and the end of November.
Scheduled to return
The Three Peaks Challenge by Rail is set to return next year and, already, 60 potential teams have expressed their interest. Railway Children aims to run the event in its usual June spot when there'll more daylight and the weather is more reliable. Porterbrook will continue its role as main sponsor of the event. "2022 was supposed to be their last year of headline sponsorship," says Katie, but they've decided to renew it for another three years. So, we've got four more years of their support!"
Before then, Railway Children has plenty more events lined up to raise money for the most vulnerable in society, including the Rail Aid British Pullman event on 21 November and its ScotRail Santa Express running on a number of dates throughout December. For those with a taste for adventure, it will stage its 10-day Himalayan Trek in May 2022.
For more information on any of these events and to help make a difference to the lives of children in some of the most desperate circumstances, please visit: www.railwaychildren.org.uk and www.railaid.co.uk.