An automatic sliding step that will transform accessibility on the Tyne and Wear Metro's new trains has been revealed for the first time.
The sliding step is a key feature of the new £362 million Metro fleet, making life easier for thousands of customers when boarding and alighting by eliminating the gap between the train and the platform edge.
They will be located at every door of the new trains, making boarding easier for Metro's 50,000 wheelchair customers as well as people with children's buggies, luggage, or bicycles.
The sliding step will automatically deploy from beneath the door sill every time the new Metro train pulls into a station, closing the gap between the platform. It then automatically retracts before the doors close and the train pulls away.
New photos released today show the new boarding system, passenger saloon and driver cab doors being put through their paces as final assembly of the new Metro trains continues.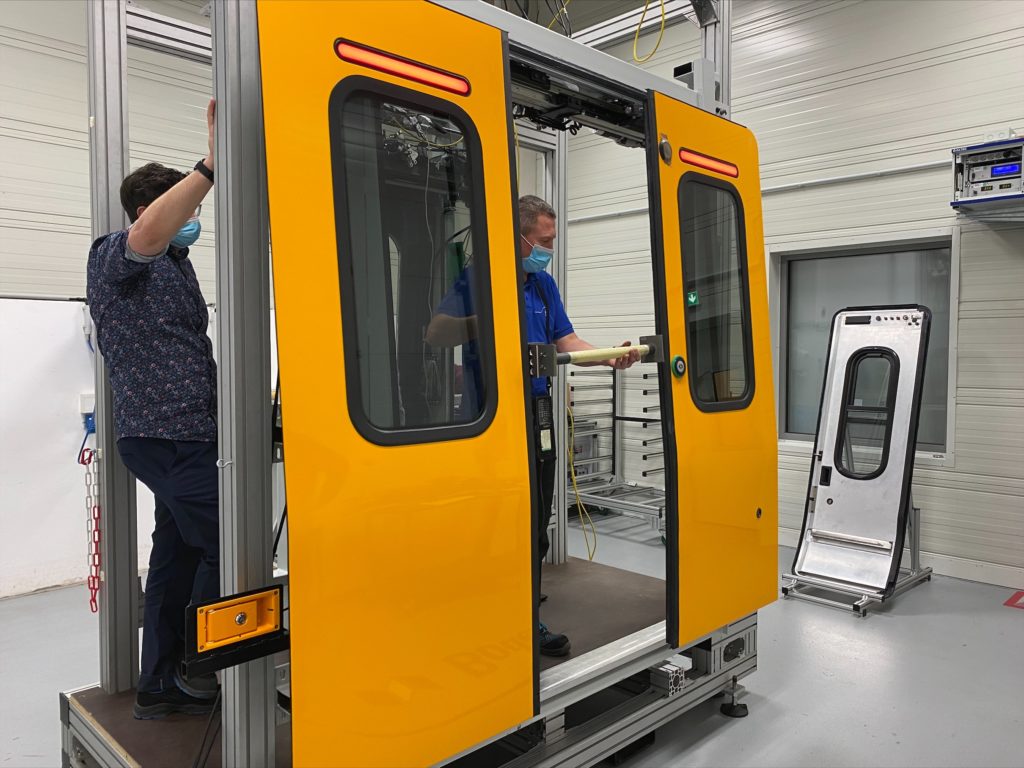 Both the sliding step and the doors are being made by a company called Bode Die Tur, which specialises in the development and production of electronic door and boarding systems.
Metro's operator, Nexus, and the Swiss train builder, Stadler, conducted an official inspection of the technology, visiting the Bode factory in Kassel in Hessen, Germany. When the sliding step and door systems are completed they will be transported to the Stadler assembly line for installation on each of the 46 new trains.
New Fleet Project Manager at Nexus, Sarah McManus, said: "It was fantastic to see the new automatic sliding step in operation. This piece of technology is a key feature of the new Metro train fleet that will transform accessibility for thousands of customers.
"We got the chance to inspect the sliding step and the new train doors on what is called a first article inspection of the production line over in Germany. Bode have an excellent track record and will be supplying the boarding system to Stadler as final assembly of our new trains progresses.
"We are delighted to share the first images of the Metro's sliding step and we looking forward to seeing it in operation again when the first new train arrives in our region at the end of the year."
Nexus finalised the design options for the new Metro trains in June 2021 after an unprecedented 23,000 responses from customers, employees and specialist user groups.
Stadler is making 46 new Metro trains for Nexus, with the first new unit set to arrive at the end of this year.
The new trains, which will be 15 times more reliable and will cut energy consumption by 30%, and will have modern features including charging points and air conditioning, as well the new sliding step.
Stadler is also in the process of building a new £70m Metro depot at Gosforth as part of the new fleet project.
Find out more at www.nexus.org.uk/newmetrotrains
Image credit: Stadler