A process of protecting steel, in use for centuries, is essential to the provision of modern railway infrastructure. Galvanizers Association tell us more.
Billed as a faster and more reliable rail network that will deliver opportunity for millions, the expectations surrounding HS2 are high. As a core pillar of the national levelling up agenda, network expansion on this scale promises significant investment in local economies during construction phases and will enable regions to grow and prosper, post completion.
HS2 also offers a major opportunity to showcase new materials and those newer construction methods which meet the requirements of an emerging circular economy. Yet, while offering up a vision of the new, it relies on materials that have proven themselves over decades, which are often the unseen partners in largescale infrastructure projects. Materials like galvanized steel.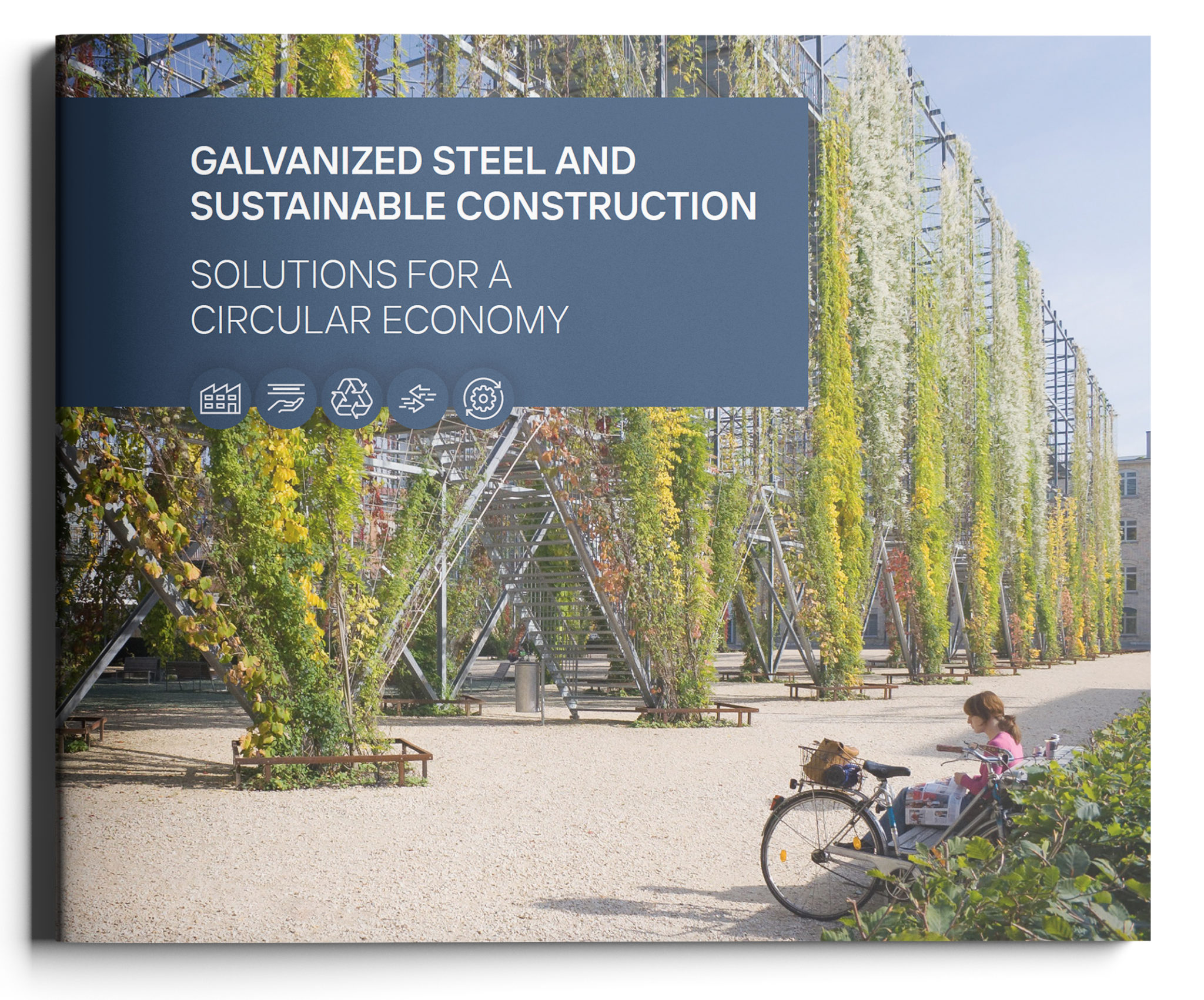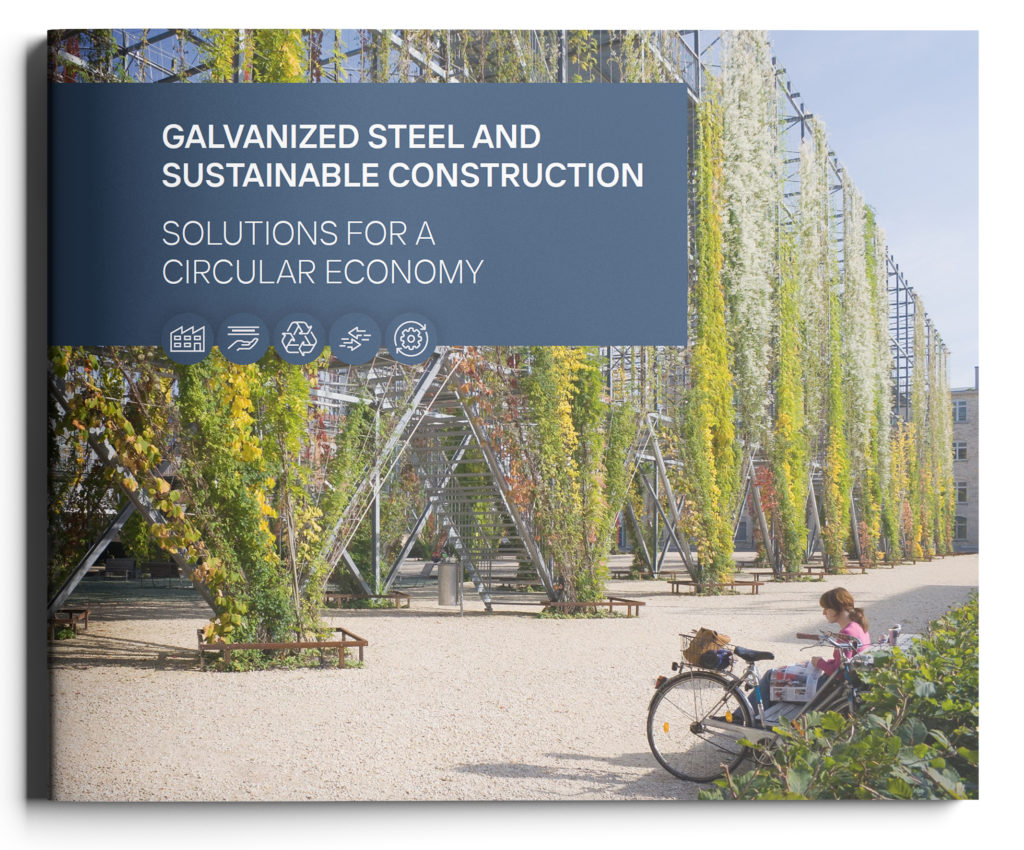 Corrosion protection
In the coming years, from Euston to Curzon Street, and then eventually on to Crewe, the UK galvanizing industry will support this vital renewal of UK public transport by delivering corrosion protection for hundreds of thousands of bolts, screws, trusses, beams, and structural and sundry components.
Iqbal Johal, Marketing Manager at Galvanizers Association (GA) is clear on the role that the UK galvanizing industry has in delivering HS2 and says that GA's members are prepared to play their part.
"For decades the galvanizing industry has made a significant contribution to thousands of miles of our rail network," says Iqbal. "A hot dip galvanized coating remains the most cost-effective and sustainable way to secure the longevity and performance of many elements of the rail network including OLE, gantries and signalling, in addition to protecting thousands of miles of safety fencing, signage, plus significant contributions to stations and rolling stock. Galvanized steel really is ubiquitous, and there is nothing to suggest that its longevity and performance can be gained any other way."
Expert advice
Over 95% of all steel galvanized in the UK and Ireland is processed by members of the GA, whilst the Association itself fields a technical team of chemists, engineers, and metallurgists who advise on specification, standards, and legislation. The Association is also known throughout the wider construction sector for providing Continuous Professional Development seminars and numerous on-site inspections.
Fielding nearly 2,000 calls every year, the technical team at GA can help even the most experienced engineers and architects make the right decision at any stage of a project. Their highly qualified advice is only a short call away and can help determine how long the coating will perform in any given environment, what specification will be required and how to achieve Standards compliance.
According to Iqbal, the best way to use their services is to consult early on in the design process. "Ultimate efficiency comes from speaking to us during the design phase and to think about corrosion protection early on, so that we can help optimise the design for galvanizing and ensure that you are working to the relevant standards and specifications. GA has also been closely involved with the development of process standards at a European level and across the world."
Sustainable and economic
The Association has been a major contributor to the European Initiative for Galvanizing in Sustainable Construction alongside many independent experts, which include well known advocates of green and natural building. The aim of this initiative is to help engineers, architects, specifiers, developers and their clients consider how to use galvanized steel in the context of sustainable construction.
At any given time, the Association can connect contractors with relevant members across the length and breadth of the UK. These modern galvanizing plants offer an economic, streamlined process, and due to significant investment over the past decade they are able to batch process hundreds of thousands of tracked, individual components, often offering 24-hour turnaround.
Iqbal concludes: "There is no doubt that modern day galvanizing is highly efficient. It offers value for money and is highly sustainable across multiple lifecycles. One single coating can give steel a projected hundred-year life span and beyond, showing that it is without doubt the most effective form of corrosion protection on the market. As the UK transitions towards a circular economy, the benefits of a galvanizing are becoming clearer all the time."
Find out more about GA's services at www.galvanizing.org.uk/tech-advice.
Download GA's new Circular Economy guide at www.galvanizing.org.uk/circular-economy-guide.
---
Contact Galvanizers Association +44 (0)121 355 8838 or [email protected]