Metro Trains Melbourne (MTM) flew a team of its leaders 10,500 miles from Australia to scout out UK rail talent.
Representatives of the company visited London last month as part of its drive to attract UK recruits to work on Melbourne's railways.
The recruitment event coincided with the UK's record-breaking heatwave which shut down parts of the rail network and caused the Met Office to issue its first ever red temperature alert. But while rail lines buckled in the heat, curious attendees were not deterred and joined the Metro team to learn more about the ins and outs of relocation and everything that the company has to offer. Spaces for the event were limited and the occasion was exclusively for those with a genuine interest in leaving the UK behind and embarking on a new adventure.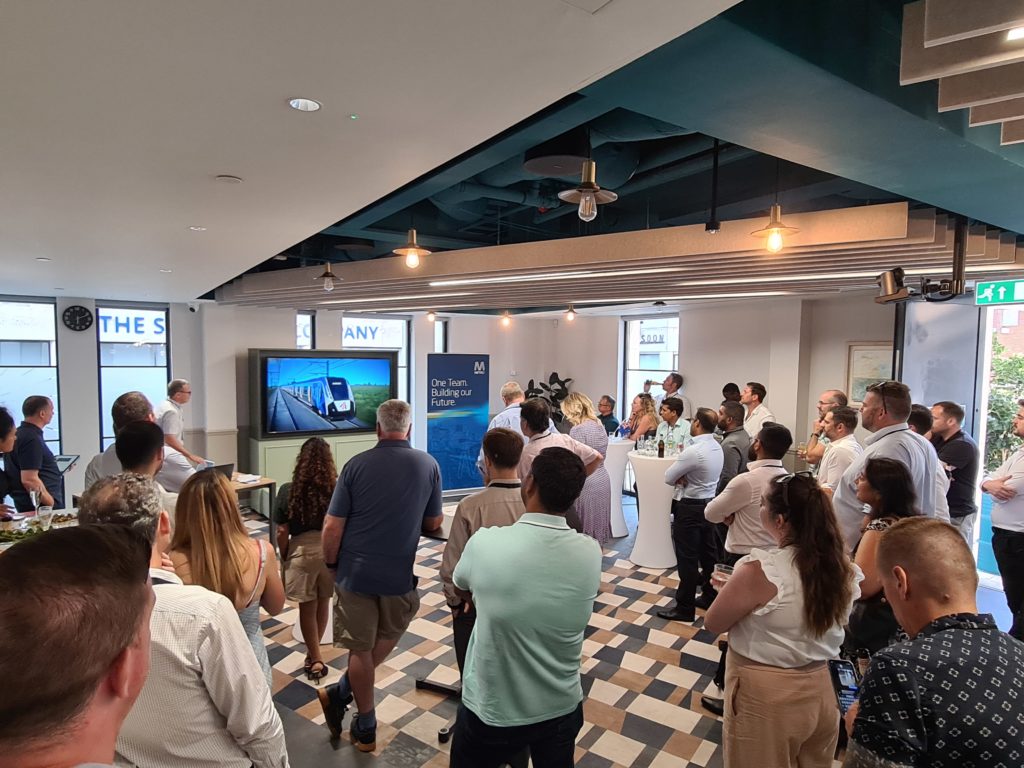 The team from Metro welcomed those who'd braved the heat with food, drinks, and goodie bags before discussing the company's pipeline of exciting projects, explaining what could be expected from life in Australia, and providing an outline of the relocation process from those who had already made the move.
With a population of just 25 million, the pool from which Australia can draw experienced staff is small, which is why major rail organisations are eager to attract professionals from elsewhere. And there's never been a better time to make the move, especially if you're looking for career advancement and job satisfaction.
Exciting opportunities
Metro's recruitment event was part of a wider trip to London, which saw the team visit railway industry friends including HS2 Ltd; the International Air Rail Organisation; Crossrail Ltd; The Nichols Group; Heathrow Express; and Costain Group, among others to share experiences about best practice and meeting engineering challenges – not that the company has much to learn when it comes to rolling out major projects.
Metro currently has several projects underway as part of a package of major road and rail works knowns as Victoria's Big Build. One example is the twin-bore Metro Tunnel Project in Melbourne. At the London event, Project Director Mike Moyes delivered a presentation on the project which will create a new end-to-end rail line from Sunbury in the west to Cranbourne/Pakenham in the southeast. Two newly completed 5.6-mile tunnels will free up Melbourne's biggest rail bottleneck, creating capacity for half a million more passengers every week on the network when it opens in 2025..
The company is also working on a A$10 billion project to build a rail line from Melbourne to the airport as Project Director Jamie Burn explained to attendees. The project will connect the airport with the city's central business district (CBD) for the first time and involves laying approximately 13km of track between Melbourne Airport and Sunshine Station in Melbourne's west, including several sections of elevated rail. The line will then continue onto the Metro Tunnel and into the heart of the CBD.
A worthwhile trip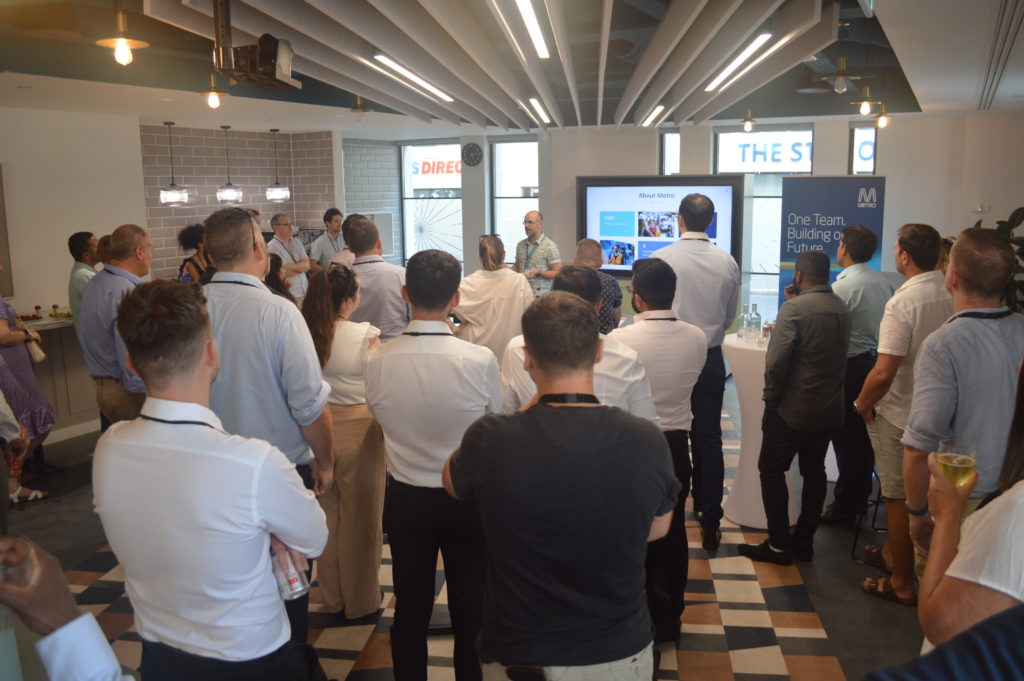 By all accounts, the London event was a great success, and the warm weather did little to exhaust the enthusiasm of those who attended.
"We were absolutely thrilled with the turnout on the day for our first ever UK-based recruitment event," said Package Director Lisa Hogben, "especially since we happened to hold it on the hottest day ever recorded in the UK!
"Not only did we get the chance to connect with some brilliant, talented UK-based professionals, but we also got a chance to tell them all about Victoria's Big Build – the exciting and unprecedented pipeline of rail and infrastructure projects underway in Australia.
We are grateful to our event partners Rail Media, ResoLex and NAWIC UK for their support and efforts in making the event a success."
Get involved
If you're eager to apply your knowledge and experience to an exciting project in a superb location, Metro wants to hear from you.
The company is inclusive and safety-focused, priding itself on its team of honest, high performing professionals. It is well known for promoting a strong work/life balance and has robust policies on diversity, wellness, and mental health. It also works hard to make the relocation process as smooth and seamless as possible.
UK rail staff who take the leap will join an organisation that is a global leader in its field. For more information on careers at Metro visit jobs.metrotrains.com.au.
Image credit: MTM / istockphoto.com